On track with Tom Ritz | Interview
October 2017
On track with Tom Ritz | Interview
October 2017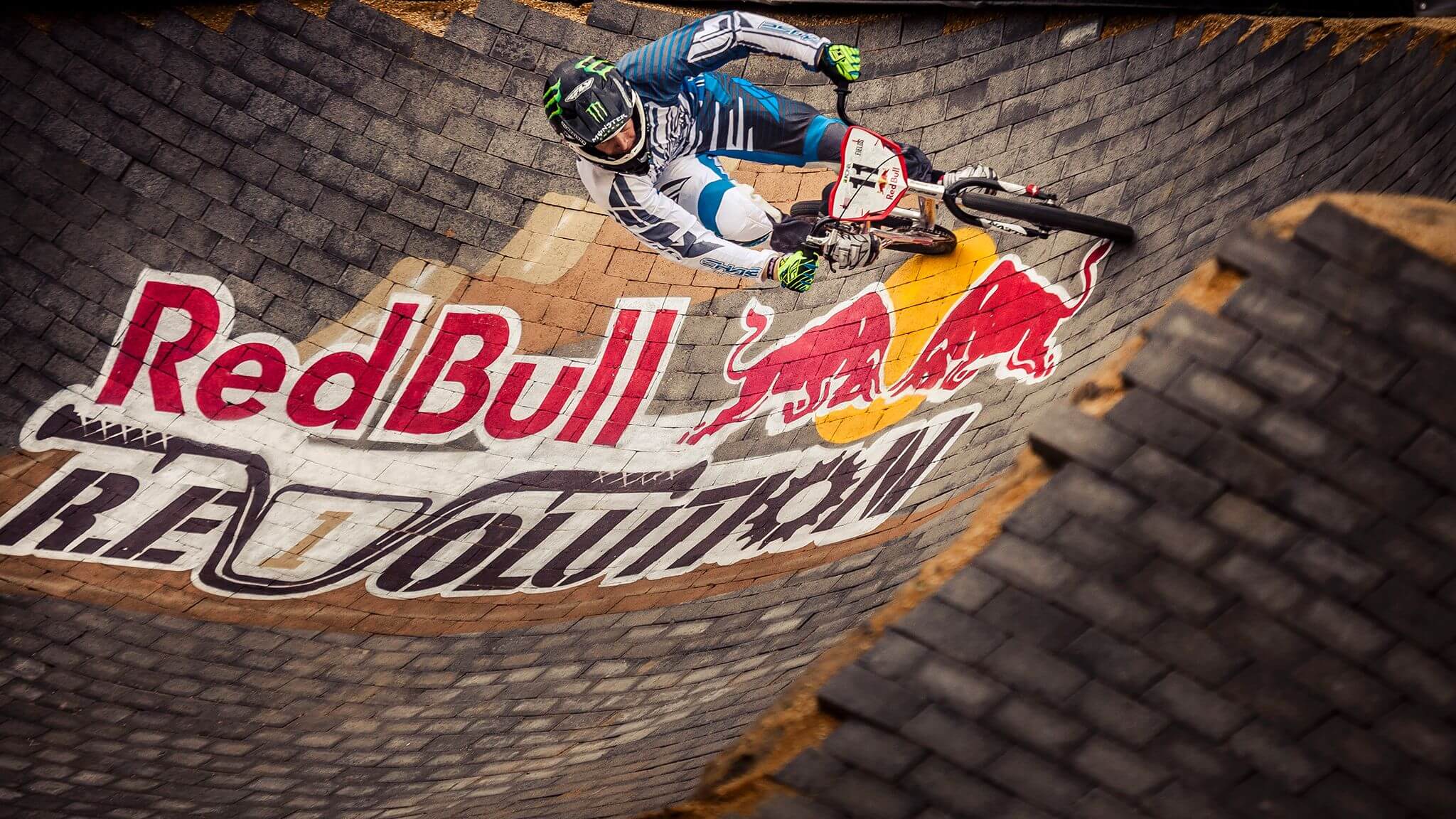 15:
The use of all the different materials on the Red Bull tracks impressed us a lot, do you think any of that will ever trickle down to 'regular' SX tracks or even traditional BMX tracks?
Tom Ritz:  Never! UCI made a new set of Guidelines:
-No wooden lip take offs.
-No untested areas or features.
-Must be approved by their 'specialist', lol.
15: Has there been any behind the scene's talk of another Red Bull R.Evolution event?
Tom Ritz:  Yes, talks here and there …
15: The 2016 UCI Worlds 'Mariana Pajon' track had one of our favorite second straights, almost trails like … How much input do you get from riders when designing and building?
Tom Ritz: When your building for Mariana, what do you expect, she is the best. It was great to have free reign on that build because I felt that her track and the Challenge track were 2 of the best World Championship tracks we have seen in a long time. We didn't have to water down anything on the elite track and the challenge track had a shit ton of great racing on it.
15:
There are always the inevitable 8m internet debates going on. What do you think about the hill, is it here to stay?
Tom Ritz: Keep them. Let the old timers bitch and say it's not BMX racing. It's the same thing when disco slippers and those weird pedals came to the sport.
15: Tokyo is fast approaching; do you know yet if you will be building another Olympic track? How long in advance does the planning start for these builds?
Tom Ritz: I know nothing…because of some people that have issues and are childish because their feelings got hurt somewhere, sometime.
15: And finally, you've recently changed from 'Elite Trax' to 'Tom Ritz Designs' what has been the thought process behind that?
Tom Ritz: I want everyone to know that I'm on my own now, and to maybe have the UCI believe in me again as a track designer & track builder. I just wanted to go back and have fun doing what I do best…building BMX tracks and keeping the sport RAD.
We've asked some follow up questions to this interview and will update it should we get them.