To Factory or Too Factory | BMX Kids
By Adam Carey 
Australian Elite racer, Thailand National Team coach and 20" Training owner, Adam Carey, recently shared his thoughts on minors (12 and under) in our sport. More specifically, he lookes at the pressure they can be put under when introduced to regimented training regimes and the pit falls therein …
The article below has been reproduced, with permission, from Adam's Facebook page.  Take a look and let us know what you think on either our Facebook or Instagram pages …
To Factory or Too Factory | BMX Kids
By Adam Carey 
Australian Elite racer, Thailand National Team coach and 20" Training owner, Adam Carey, recently shared his thoughts on minors (12 and under) in our sport. More specifically, he lookes at the pressure they can be put under when introduced to regimented training regimes and the pit falls therein …
The article below has been reproduced, with permission, from Adam's Facebook page.  Take a look and let us know what you think on either our Facebook or Instagram pages …
One of the best things that has ever happened to me has been becoming a dad. I'll forever be thankful for what my beautiful wife, Natalie Jean, has given me. A home, a best friend, a life partner and a beautiful baby boy (family).
My life has revolved around being active, racing BMX bikes and coaching athletes. I have been hooked on a BMX bike since I was 9 years old, and while my athletes call me old man coach at almost 31, I'm still not considered Old School. I have been in the sport though for 22 years, long enough to be concerned that kids are participating in sport now for reasons other than passion. Other than their own wants/ desires and the external pressures seen constantly increasing with the popularity of social media.
I have seen factory parents push the limits of their 6 to 10-year olds. National Bodies fundamentally making mistakes with youth participation. Pressures such as bullying, points chasing, clip debates, training talks, programming for better performance all before the ages of 12. Not one mention of skill development, fun, love of the sport etc. Rather than just whinge I wanted to put forward some training realities I see every single day.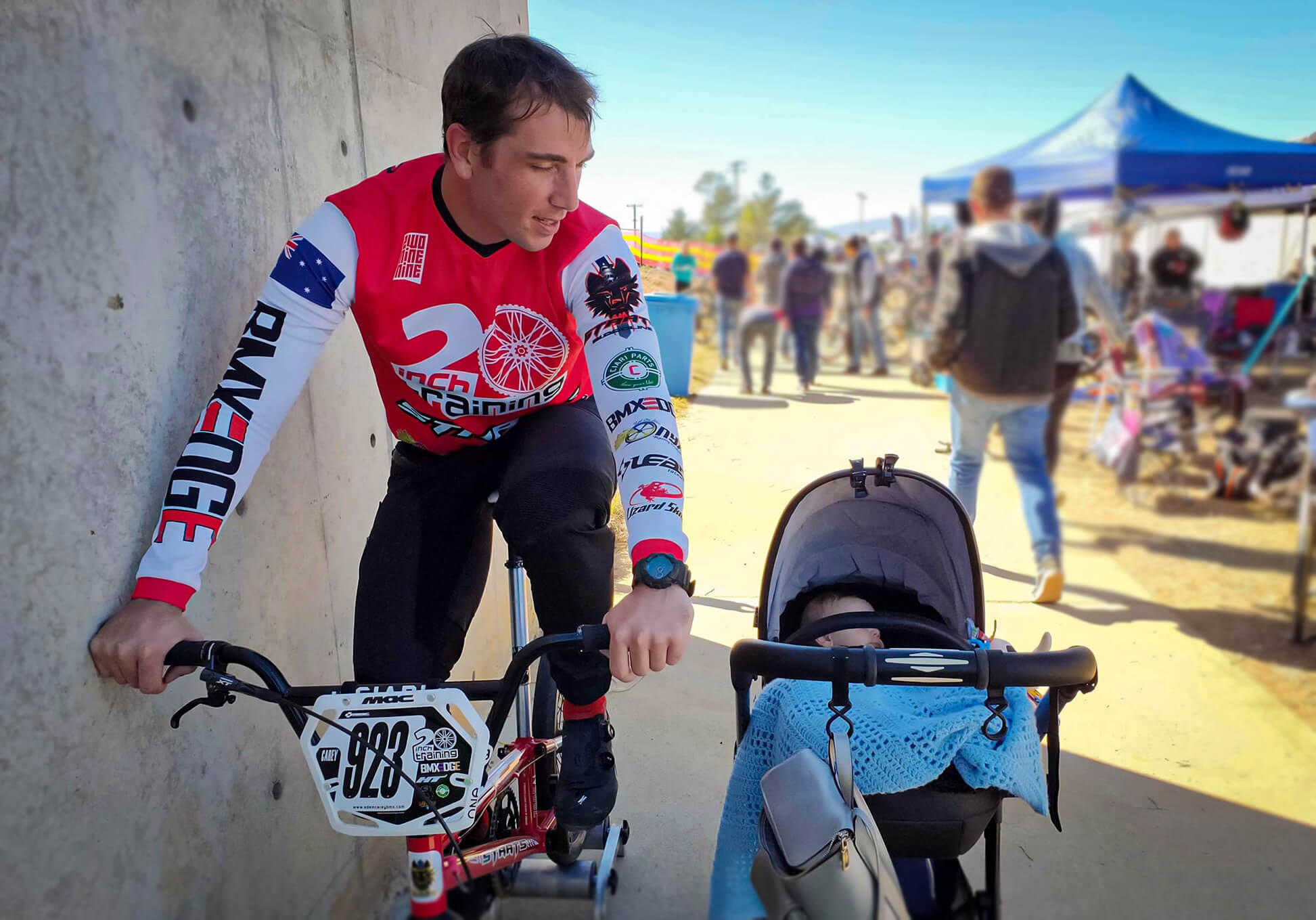 1: A proper training plan for any child under 12 is going to burn your son/daughter out and make them leave the sport. Sure 'Jenny' might be 'special' and 'not like those other kids' but you're playing against an 60-80% statistic. The most recent studies in youth participation show that early specialisation before the age of 12 significantly increases drop out. That is specifically for individual sport, which BMX fits perfectly. So, lace that shit up and line up in lane 8 with that bad boy.
2: Introducing aspects of professional sport media into your child's life at 6 to 9 will not get them a proper factory sponsorship. In fact, you dishearten early success because most sponsors will barely look at athletes outside of pro ranks. Which is how it should be. By introducing little 'Jenny' as an athlete on Facebook you're fundamentally opening them up to all the criticism and pressures the 'real' professional athletes face every day. At 9, how well do your kids take criticism from Barry the 40-year-old?
3: Training for sports performance and training for personal development in youth are almost 2 completely different training strategies. Fact, by training little 'Jenny' like the pro's you will only result in her not developing key movement patterns for skills and likely increase her chances of injury when she has tonnes of power but no skill to handle the big hill. Handing an athlete to a proper coach after this training lifestyle too, is a nightmare. The athlete will wonder why they are training like a 12-year-old when they are supposed to be a pro athlete. Oh, that's right, factory parents want stuff done as quickly as possible. The truth is the most common outcome is little 'Jenny' will never do what it takes to win that gold medal that her parents dreamt about because they pushed her too hard, too early and never learnt the right sport strategies. I'm sure the coach won't be blamed at all though haha.
4: You're fundamentally stealing the child's time for developing their love for their sport. Success or not, BMX is something that helps you build skills for life. Patience, resilience, persistence, control of fear, accomplishment outside of results, community spirit and identification, belonging are just some of the things BMX has given me.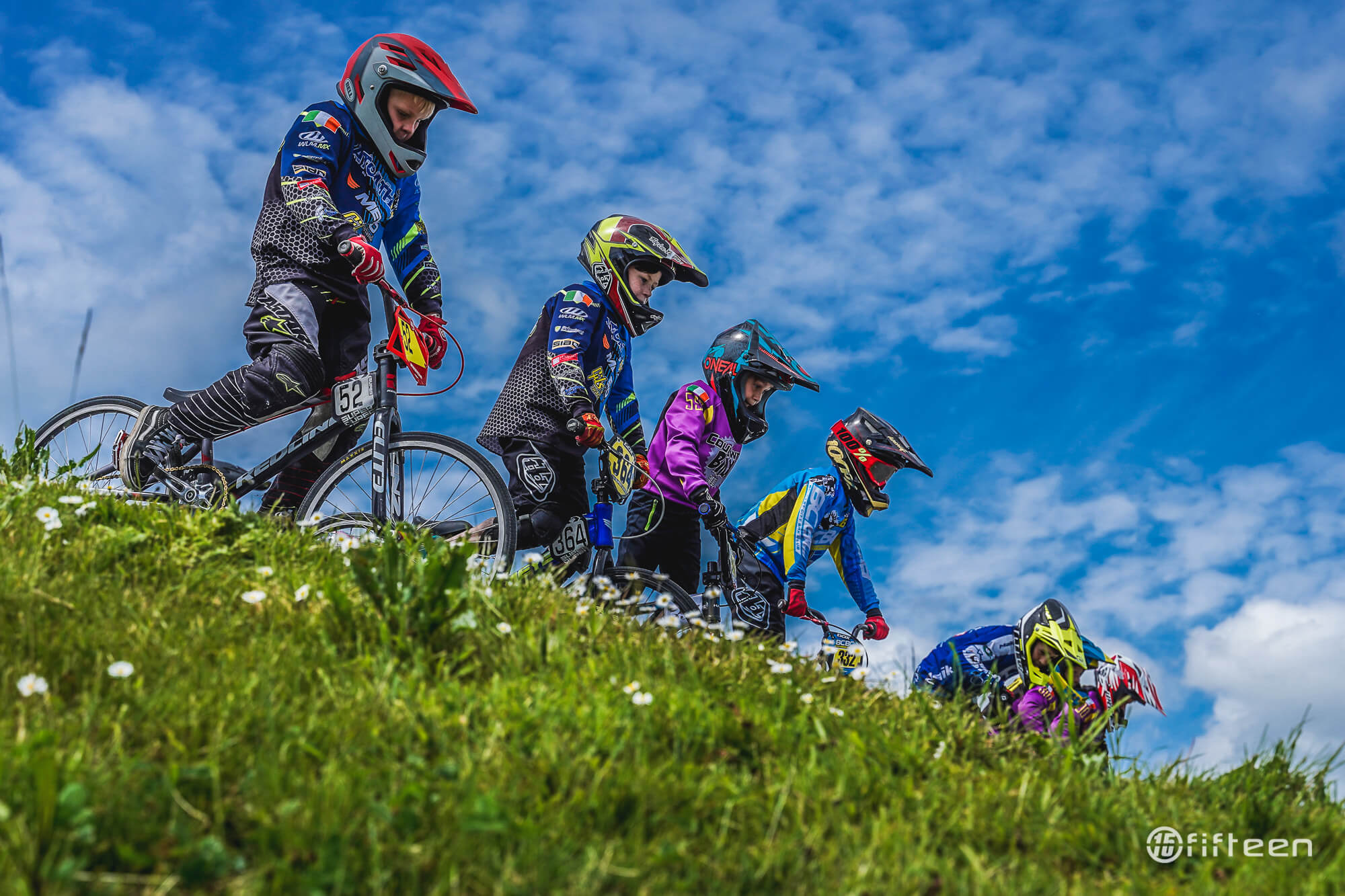 My parents were supportive. My dad was so patient and calm (even when I was losing it) and my mum was always helping me get to training or giving lifts to trails, jumps, tracks etc. I've rode tripped with families, hopped buses and to this day love anytime I can get on my bike. It turns my day around. It's not about performance, it's not about roller sprints, peak powers. It has and always will be about what it feeds my soul.
So please share this message, please let your kids grow their passions without a training plan. There is plenty of time for them to take the sport seriously when they turn 13 or older. To this day I could not tell you an important title I won at 12, but have some hilarious lifelong stories with friends about road trips during high school haha. Instead, foster with your children a development of passion, skill and movement.
My sole aim for my children in sport is to help them find something that has awoken in them what BMX has done for me. I'll be there with my chair, with my 'proud dad' cap hoping they find something that sparks their soul …
Follow Adam on Instagram | Facebook | Website – 20″ Training
See Adam's thoughts on the Ready Steady Tokyo Test Event … HERE
Riders shown in 'Kids Racing Image' above does not imply these riders fall into any descriptions above … it's just an image of kids racing we like …