Tory Nyhaug's Pro Tips
Check out Tory Nyhaug's monthly Pro Tips and get your race strategy dialled in …
Tory Nyhaug's Pro Tips
Check out Tory Nyhaug's monthly Pro Tips and get your race strategy dialled in …
PRO TIP 01 – JUMPING:
I see many riders, even some pros, that lift up to jump something and leave their legs hanging straight in the air.  This causes their back wheel to stay down and case the jump.  When jumping: Stay central on your bike, lift with your arms, and while you're in the air use your legs to re-adjust your position.  Of course, you're not going to lift up hard with your legs as this will cause your front wheel to dip, but keep your legs active.  Use your legs, along with your arms, to put the bike wherever you want in the air so when you spot your landing you're able to catch it cleanly without casing. Work on this when you're jumping at the track this week!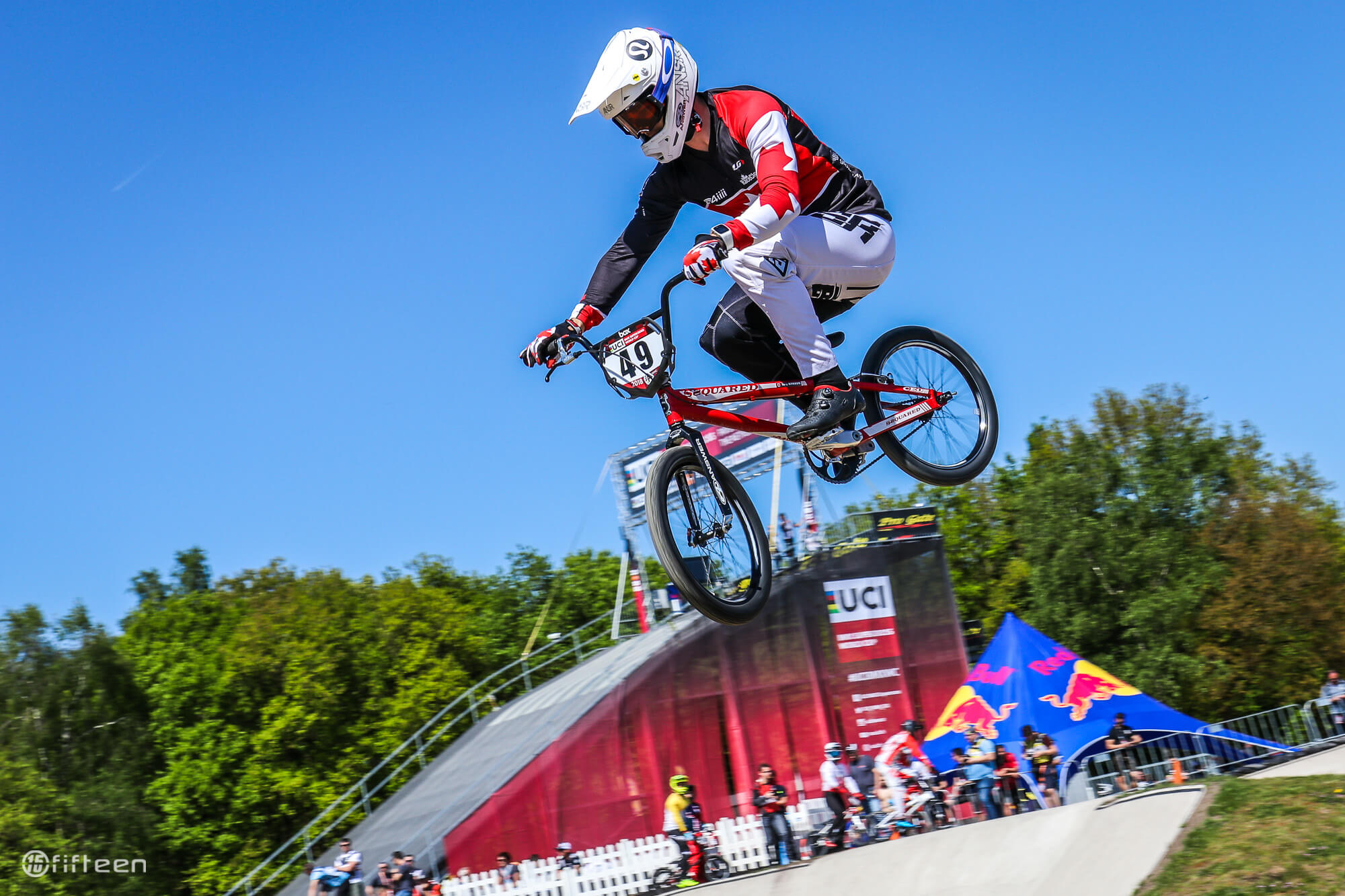 PRO TIP 02 – PASSING:
Some people when they get behind in a race, or are outside of a transfer spot, panic and try and make a move right away.  This isn't always the smartest thing to do as it tends to be forced, and if it doesn't work out you can lose a lot of speed and be out of the race early.
If you're in a semi and you get shuffled back, re-gather yourself and focus.  Think about a good spot to pass someone, watch them in front of you, see where they go and go for your opening, decide quickly and be aggressive.  Don't hesitate, we don't get unlimited passing opportunities in a full lap.
Also remember to always target the finish line, it doesn't matter if you make the pass in the first turn or last turn, you just have to make it stick!
PRO TIP 03 – FORGIVENESS:
Forgive yourself instantly! It's easy on a race day to beat yourself up after a mistake or a bad lap and have it ruin your next lap.  In BMX we need to have a short memory and forgive ourselves instantly.  Mistakes happen, BMX is a hard sport and nobody is perfect on the track.  Forgive yourself for making a mistake right after it happens, and re-focus on the next lap.  The previous lap is in the past it doesn't matter.
Next time you catch yourself dwelling on a bad lap, ask yourself "What's important right now?", and then focus on what you need to do.
Image below by Craig Dutton