Trent Jones gets BOXed
New Zealand's Jones signs to the BOX Pro Team.

Irish born New Zealand rider Trent Jones will turn up to this year's USA BMX Grands decked out in full BOX Components gear. Trent has been killing it all year on the Elite circuit and is on the verge of something big. Clearly BOX are impressed as they have moved him from the status of 'BOX Rider' to full BOX Factory Pro.
Trent will join Jared Garcia as well as the other new addition, Sean Gaian, on the team just as BMX legend Marc Willers races his last Elite race for BOX at the Grands.  Willers is moving  into a Brand Ambassador role for the company.
All three riders will be on board the very cool looking Thrill Frames. Expect big things from this trio during 2016.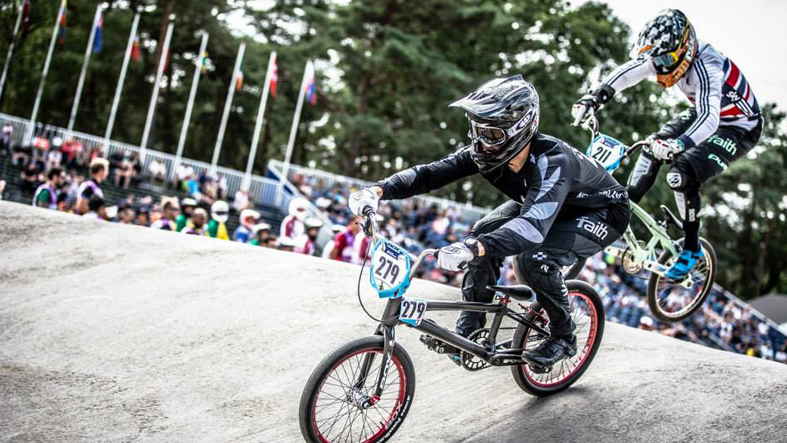 Official BOX Components Release:
Starting at the 2016 USA BMX Winter Nationals in February, Jared Garcia and his new BOX Factory pro teammates Trent Jones and Sean Gaian will race for the first time on Thrill BMX frames. Thrill recently signed a multi-year deal to sponsor the team.

Virtually unknown in North America, Thrill frames have been sold in Europe and Asia for several years. Currently negotiating with distributors, Thrill plans to offer its frames to the U.S. market starting in 2016.

"We are very excited to add this sponsorship to our deepening relationship with Thrill. BOX and Thrill share a desire to innovate and push the envelope on product design. We look forward to collaborating with them and helping Thrill establish a foothold in the US market over the next few years," said BOX president and founder, Toby Henderson.

Thrill frames feature 20-mil dropouts, PF30 bottom bracket shells and tapered headtubes, which are compatible with BOX hubs, cranks and the forthcoming X5 forks. Thrill has been an OE customer, specing BOX components on its BMX bikes.

Joining Jared Garcia on the team for 2016 are Trent Jones (23), New Zealand's top-ranked elite man (plus a long-time #BOXRider), and Sean Gaian (19), a former Junior World Champion, top-ranked A-Pro and developing Elite racer. Garcia and Jones both have strong shots at representing their countries in Rio at the 2016 Olympic Games.

Marc Willers, BOX's original factory rider, will race his last Elite race this weekend at the USA BMX Grand National in Tulsa, Oklahoma. Willers will continue to ride for and represent BOX as brand ambassador.