Velosolutions UCI Pump Track World Championships Qualifiers | Canada 2023​
9 October 2023
Photos by Jean-Baptiste Benavent / Velosolutions Canada
Velosolutions UCI Pump Track World Championships Qualifiers | Canada 2023
9 October 2023
Photos by Jean-Baptiste Benavent / Velosolutions Canada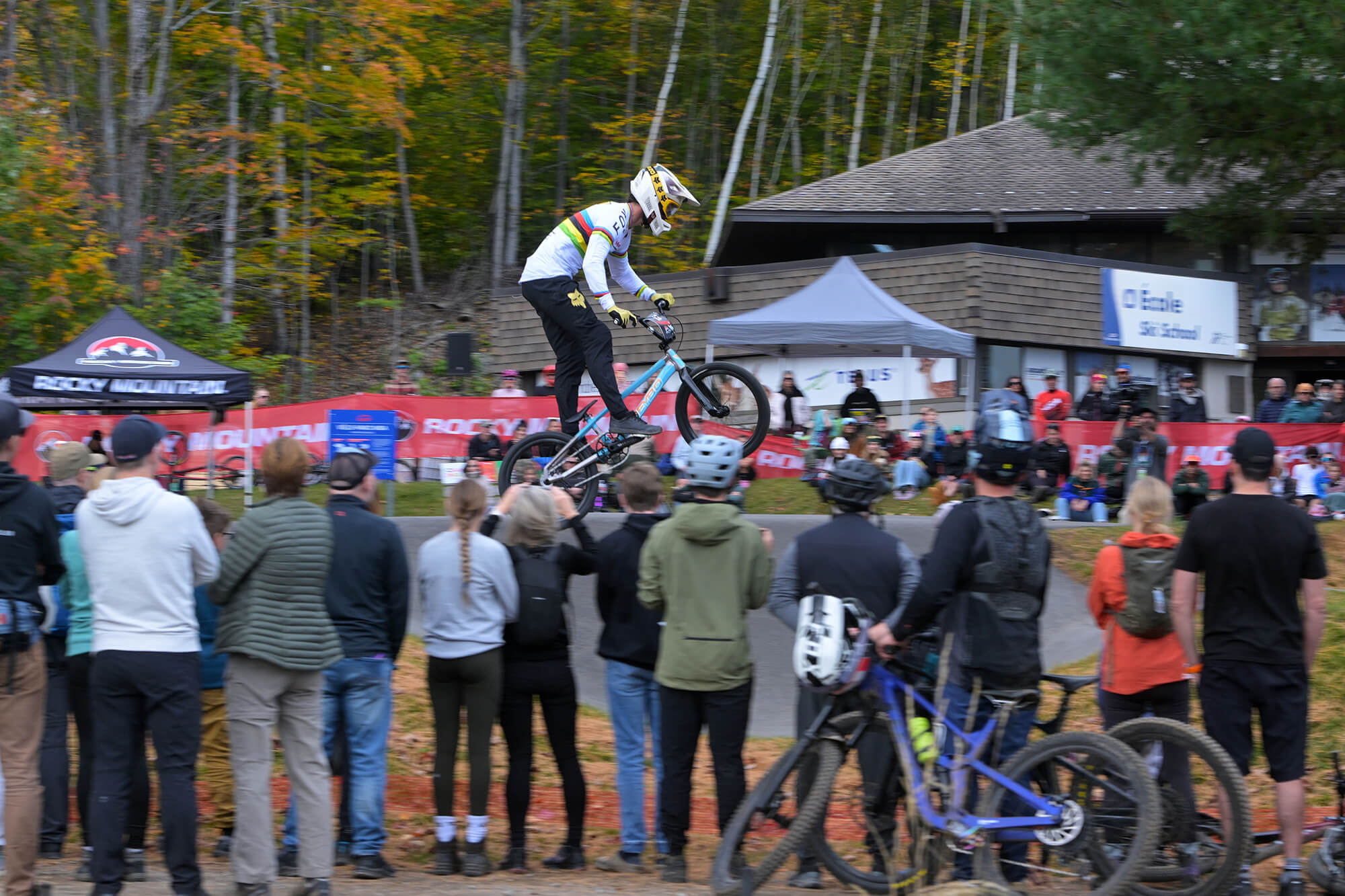 The  2023 Velosolutions UCI Pump Track Worlds Qualifiers rolled into Mont-Saint-Anne, Canada, last weekend for the second last chance to grab a ticked, to the just announced new venue, to the Worlds Finals on November 18th. Current World Champion, Niels Bensink, was in town too … on a BMX, well his custom Meybo OS20 … obviously he meant business and left the MTB at home. Despite an unfortunate and nasty crash in practice, Neils finally claimed his ticket to Area 47, in Austria, with a winning time of 16.094, and his chance to defend those rainbow stripes. Chilean rider, Raimundo Guzman's time of 19.936 earned him the second step on the podium, with Nicolas Brochet rounding out the top three.
Men:
1. Niels BENSINK
2. Raimundo GUZMAN
3. Nicolas BROCHET
4. Nathan COMPARTINO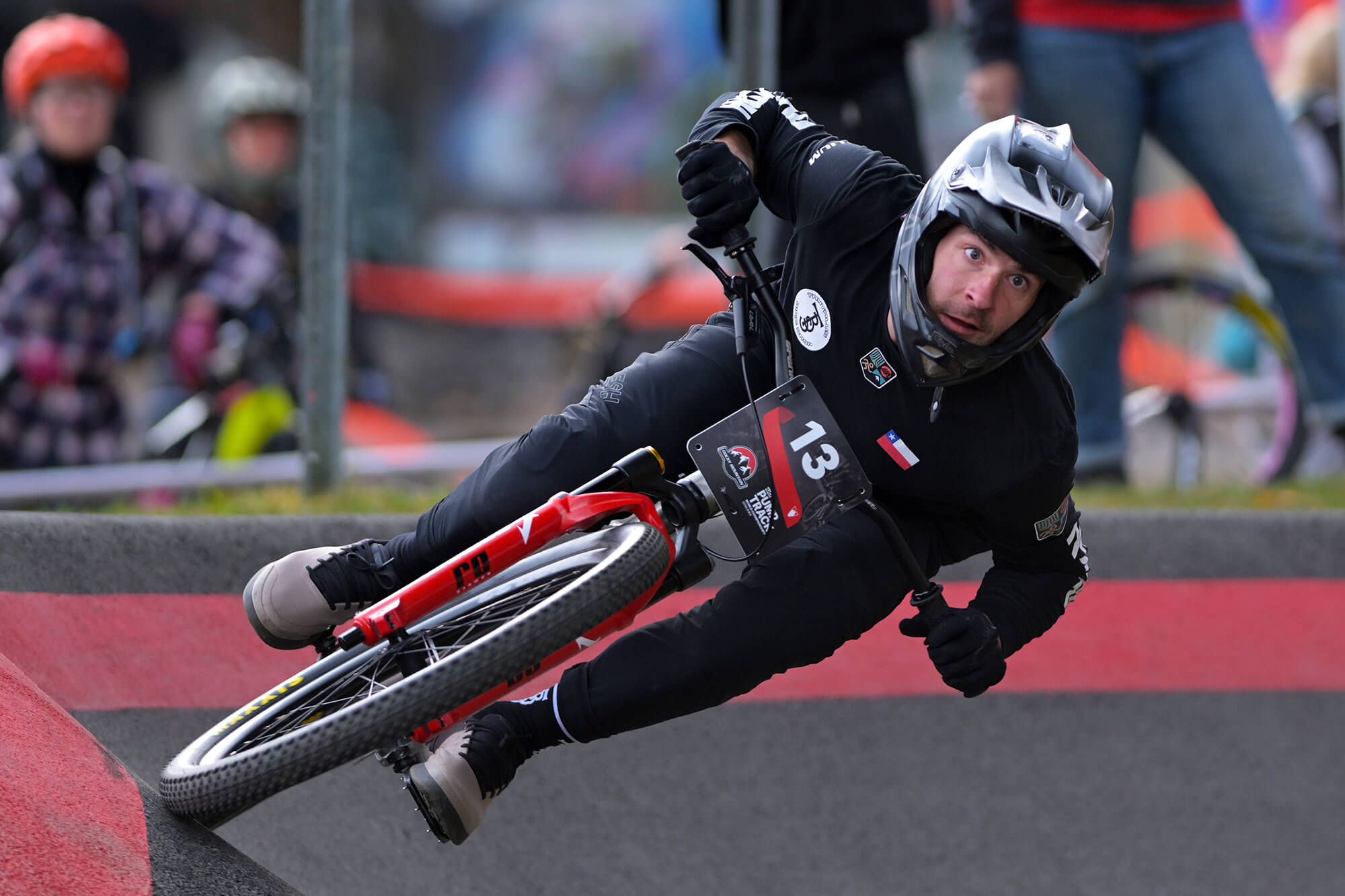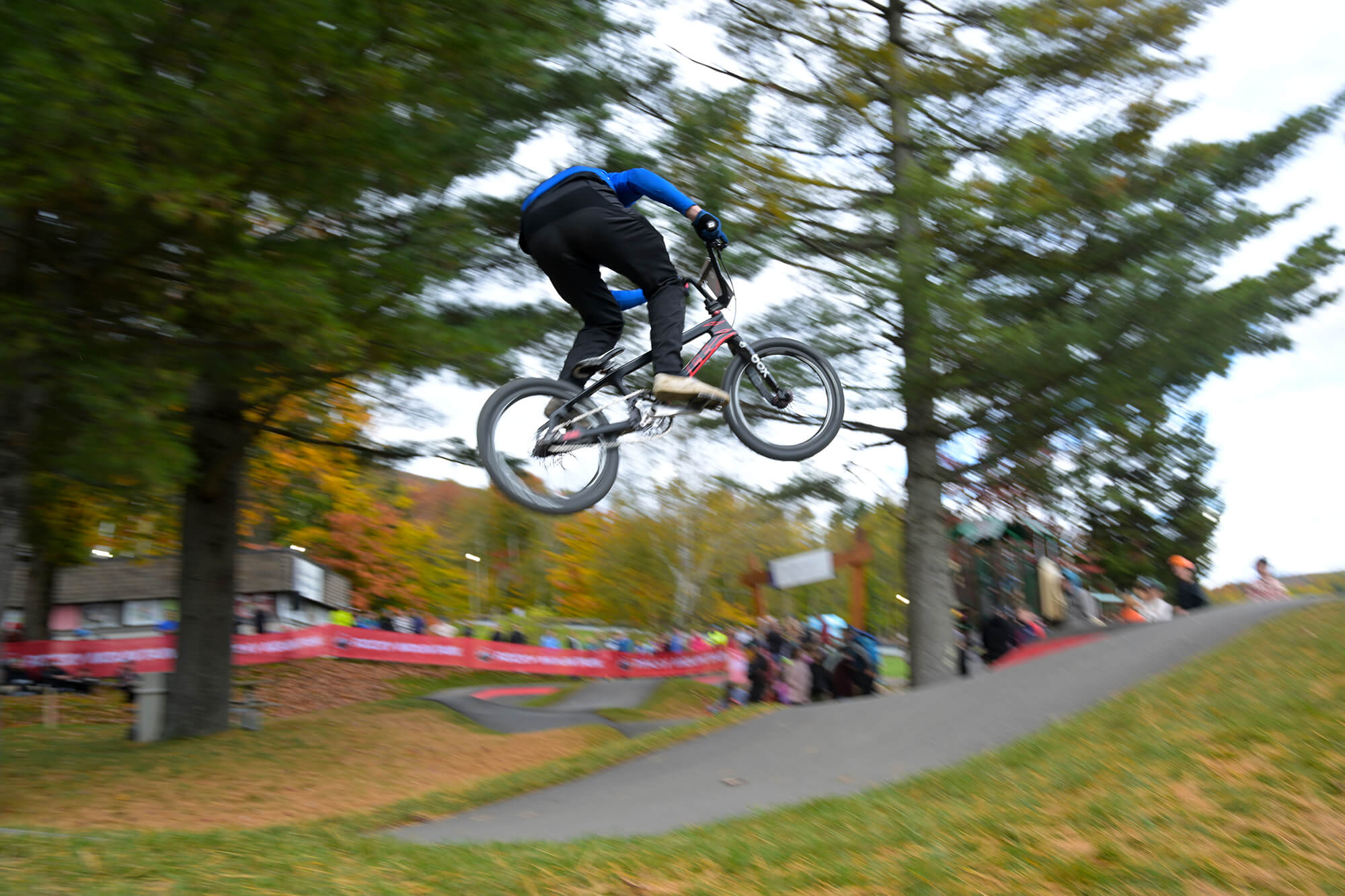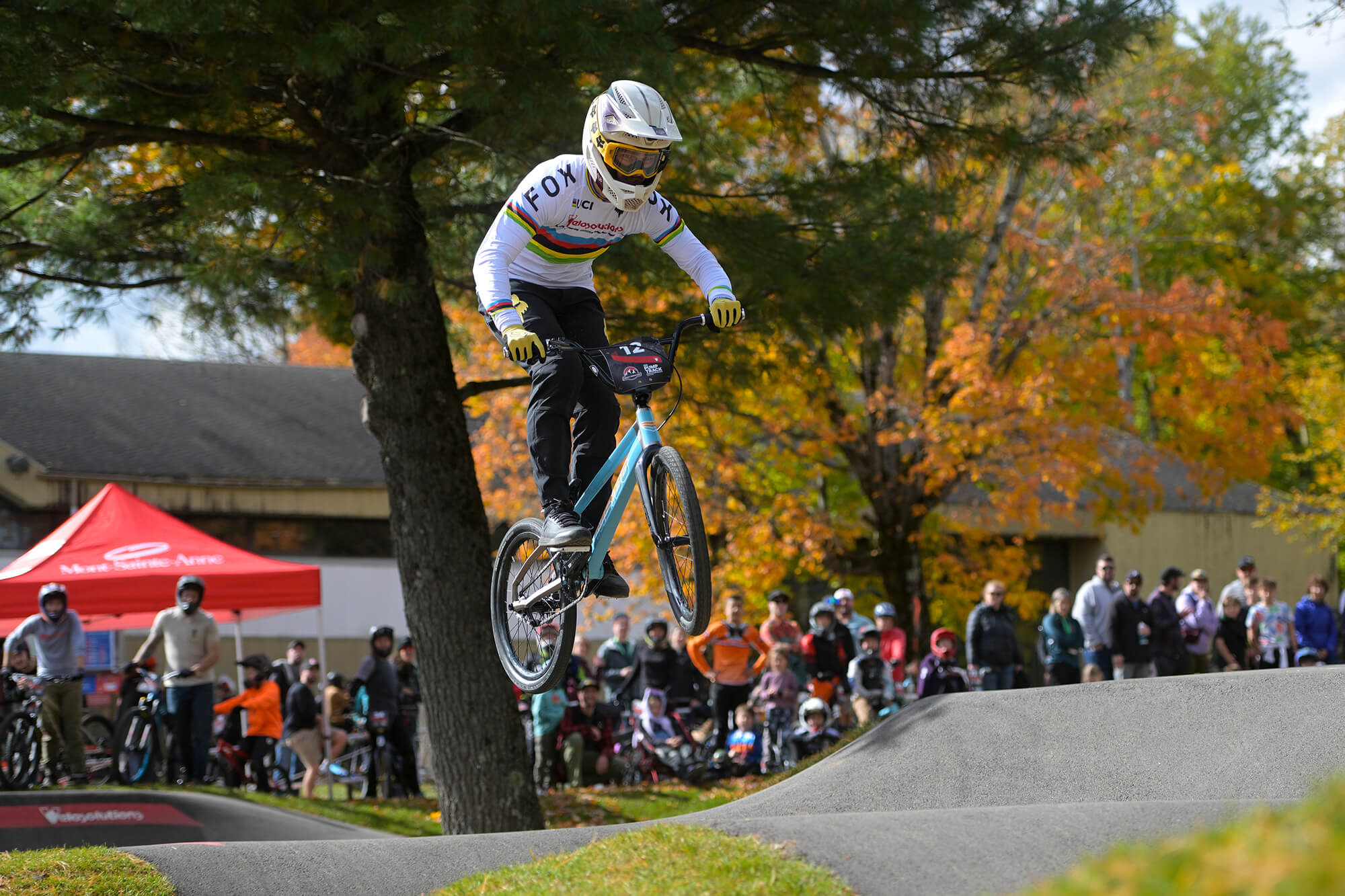 In the Women's category it was seventeen-year-old Thessalie Bruneau who had the fastest time of the day in her seeding run with a solid 19.790 seconds, she held that winning form through to the final against Downhill rider Maxine Bergeron to secure her trip to the World Finals. Anne Garant was third.
Women:
1. Thessalie BRUNEAU
2. Maxine BERGERON
3. Anne GARANT
4. Melissa GAGNON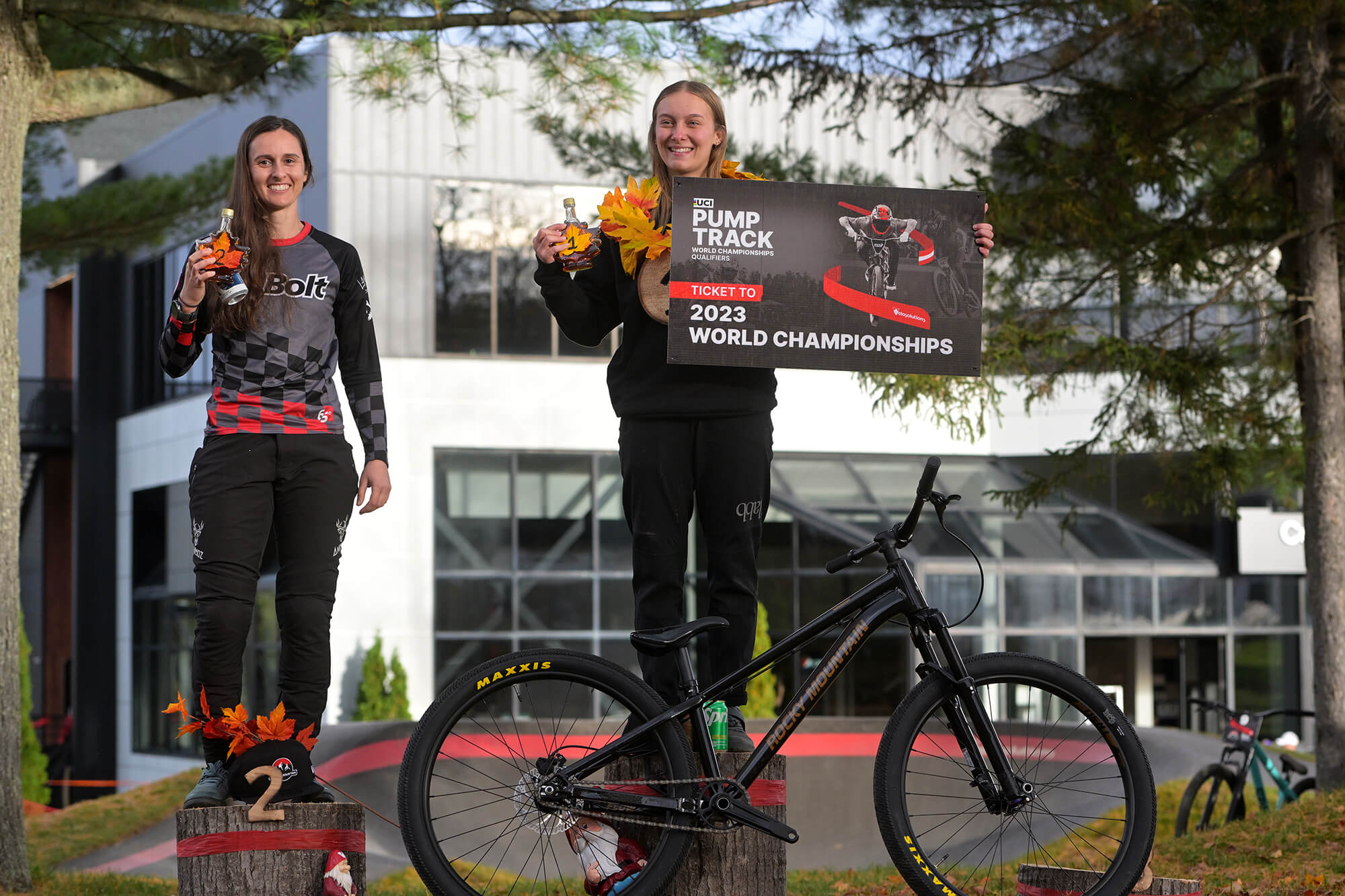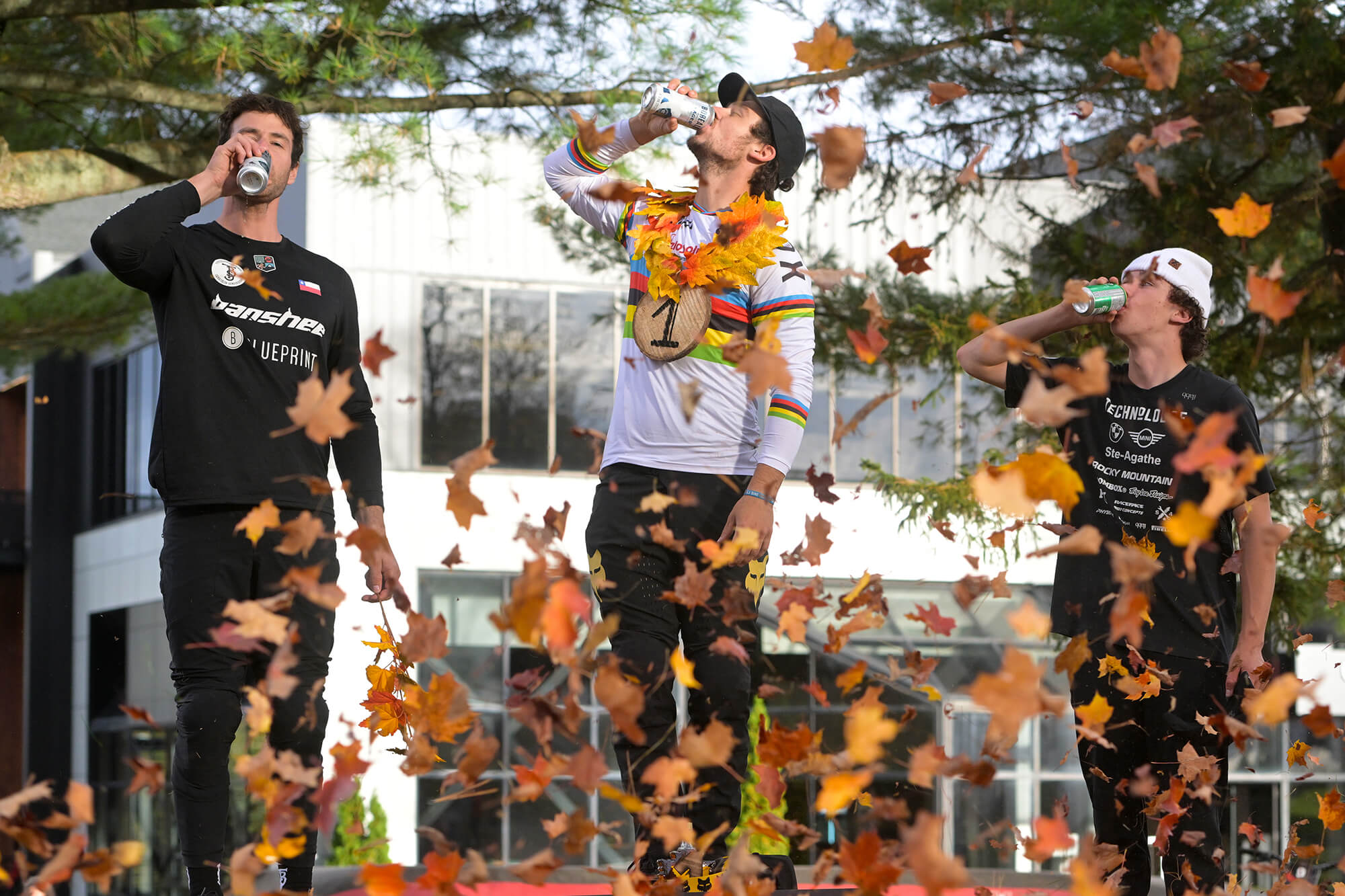 As mentioned above, the event organisers just announced a change of venue for the November 18th World Championships (see HERE for the announcement). The event will now take place at the amazing looking Area 47 pump track in Ötztal, Tyrol, Austria.
The 'Last Chance Qualifier' for the finals will now take place at the Area 47 facility on the 4th of November … will we see a big turnout for some extra laps on the track before the big event a couple of weeks later?  MORE INFO HERE!
The growing list of qualified riders for the Worlds Finals is getting ever more impressive with current and previous World Champions in both the Men's and Women's categories gearing up for Austria.
Qualified Men:
Amakye Andersen
Helvijs Babris
Niels Bensink
Anatolijs Bervajačonoks
Alec Bob
Tristan Borel
Dan Butterworth
Nicolas Brochet
Eddy Clerté
Nathan Compartino
Mattia Costerman
Jayce Cunning
Thibault Dupont
Tetsuya Furuno
Ryan Gilchrist
Felipe Godoy
Tanguy Grandjean
Raimundo Guzman
Fraser Hand
Angel Heras
Daniel Hradsky
Connor Hudson
Anaia Istil
Chen Jiayang
Josh Jolly
Brady Kincheloe
Zhang Kun
Bruno Lavagnino
Chen Lin
Xiang Lv
Edgars Melnalksnis
Sebastian Mendez
Tommy Miskolci
Ian Morillo
Boris Ponomarev
Yongbin Qiao
Niks Rozukalns
Martin Salek
Philip Schaub
Filip Svanberg
Love Sylwan
Grandjean Tanguy
Furuno Tesuya
Max Van Eijndhoven
Didi Van Tiggel
Kristaps Veksa
Nils von Niederhäusern
Corey Watson
Timo Windau
Tommy Zula
Qualified Women:
Eliška Bartuňková
Alina Beck
Maxine Bergeron
Christelle Boivin
Thessalie Bruneau
Eloïse Donzallaz
Kitija Dzelzite
Gerda Einmane
Sara Farina
Alba Fernandez Lopez
Zoé Feuvrier
Kristie Franklin
Melissa Gagnon
Liyun Gao
Anne Garant
Isidora  Garcia flaño
Nastasia Gimenez
Aiko Gommers
Robyn Gommers
Morgan Haslam
Florencia Haupt
April Heath
Julie Heusequin
Ling Huiru
Mariana Ibáñez
Jiajie Jiang
Carly Kane
Rose Keen
Paula Kibare
Ashley Kincheloe
Amelia Kissova
Felicia Klingström
Sabina Košárková
Marika Kudra
Ruiqi Liu
Kristína Madarásová
Kristína Nováková
Holly Oldham
Vineta Petersone
Lena Schneider
Ruifang Shi
Helena Sund
Sierra Stretton
Renata Urrutia
Christa von Niederhäusern
Daniëlle Vrenegoor
Zaho Wanting
Kaylee Whittiker
Tan Xiaojun
Wang Yuxiao
Justine Zonne