Velosolutions UCI Pump Track World Championships Qualifier | Füssen, Germany 2023
6 May 2023
Photos Robert Hendriksen / Frank Hearing
Velosolutions UCI Pump Track World Championships Qualifier | Füssen, Germany 2023
6 May 2023
Photos Robert Hendriksen / Frank Hearing
​For the first time this year, the rebranded 'Velosolutions UCI Pump Track Worlds' arrived in Europe. About 800 spectators gathered around the 'Skate Bike Park' track in Füssen, Germany to watch the racing and ultimately see who would roll away with the paid ticket to the Worlds finals in Argentina later this year.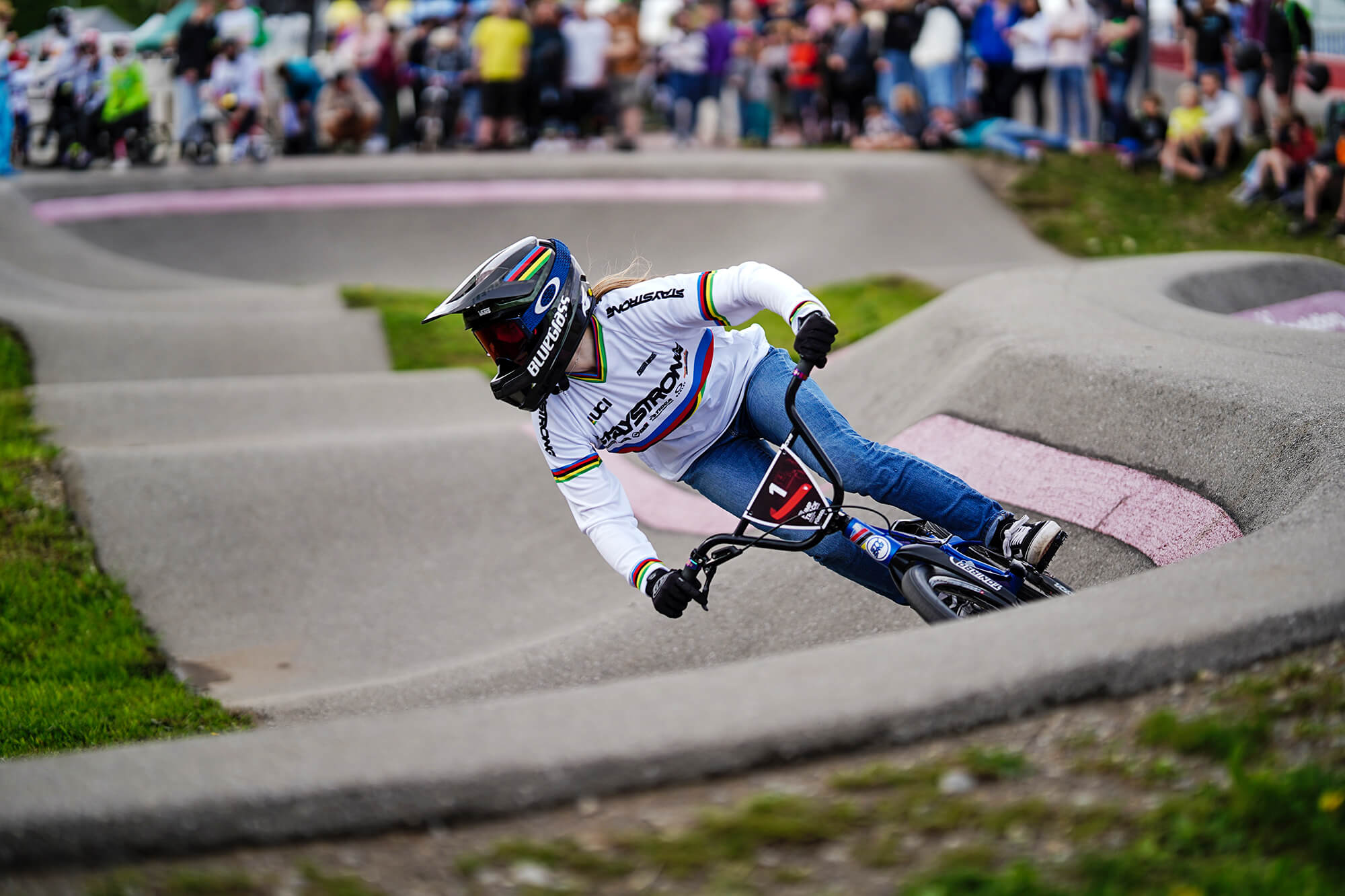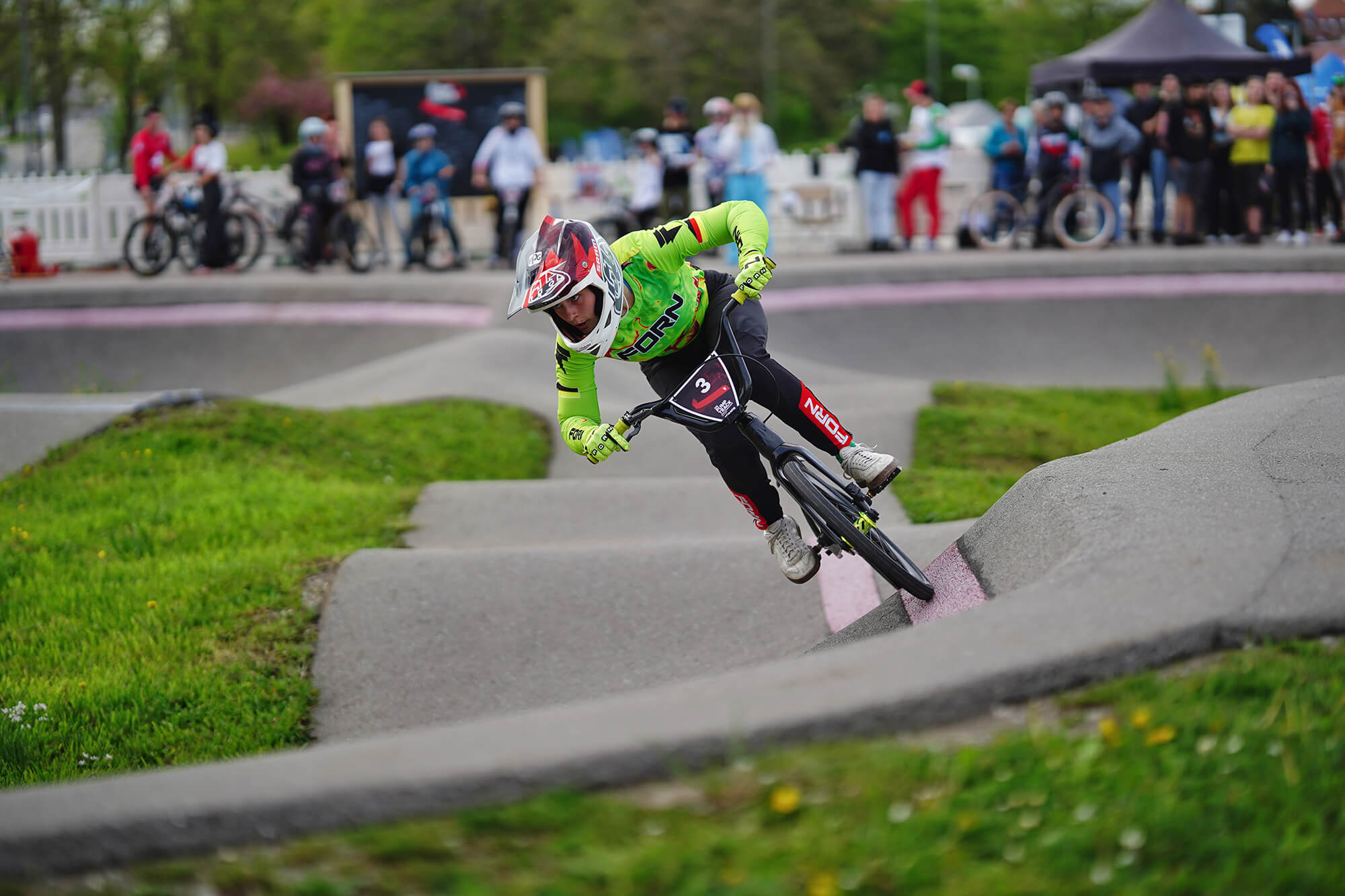 The 2022 World Champion, Christa Von Niederhäusern, was in Füssen looking for a path to South America to defend those stripes but she would have to concede the win to first time pump track contender, Alina Beck, who just turned 17 four days prior to the race. Keep an eye on her in Argentina! Expect to see Christa at more qualifiers this year.
The third and fourth places on the podium went to the two Slovakian riders, Kristina Madarasova and Kristina Novakova who are quickly becoming seasoned pump track racers with lots of experience on the series last year.
Women:
1. Alina BECK
2. Christa VON NIEDERHÄUSERN
3. Kristína MADARÁSOVÁ
4. Kristína NOVÁKOVÁ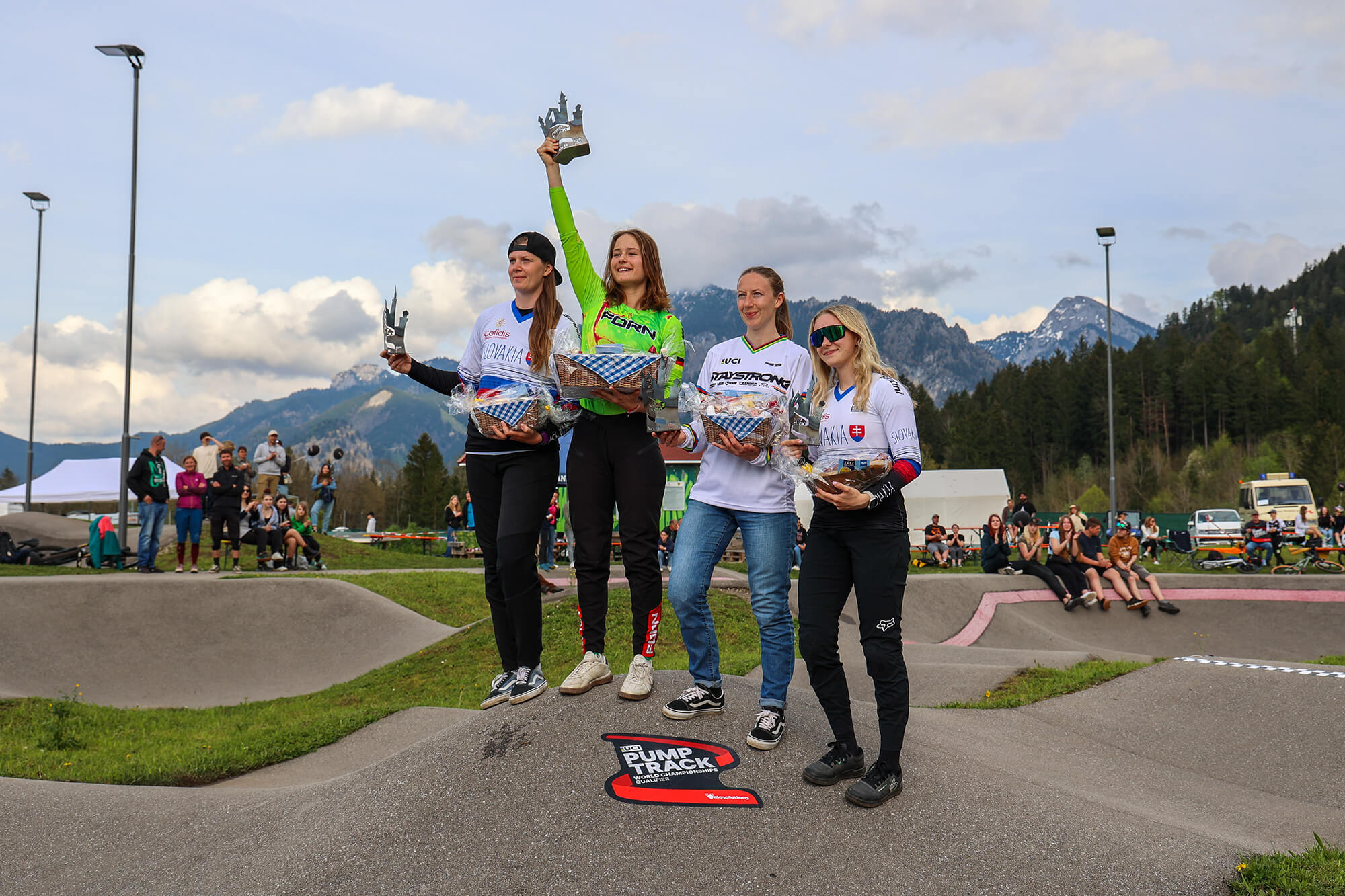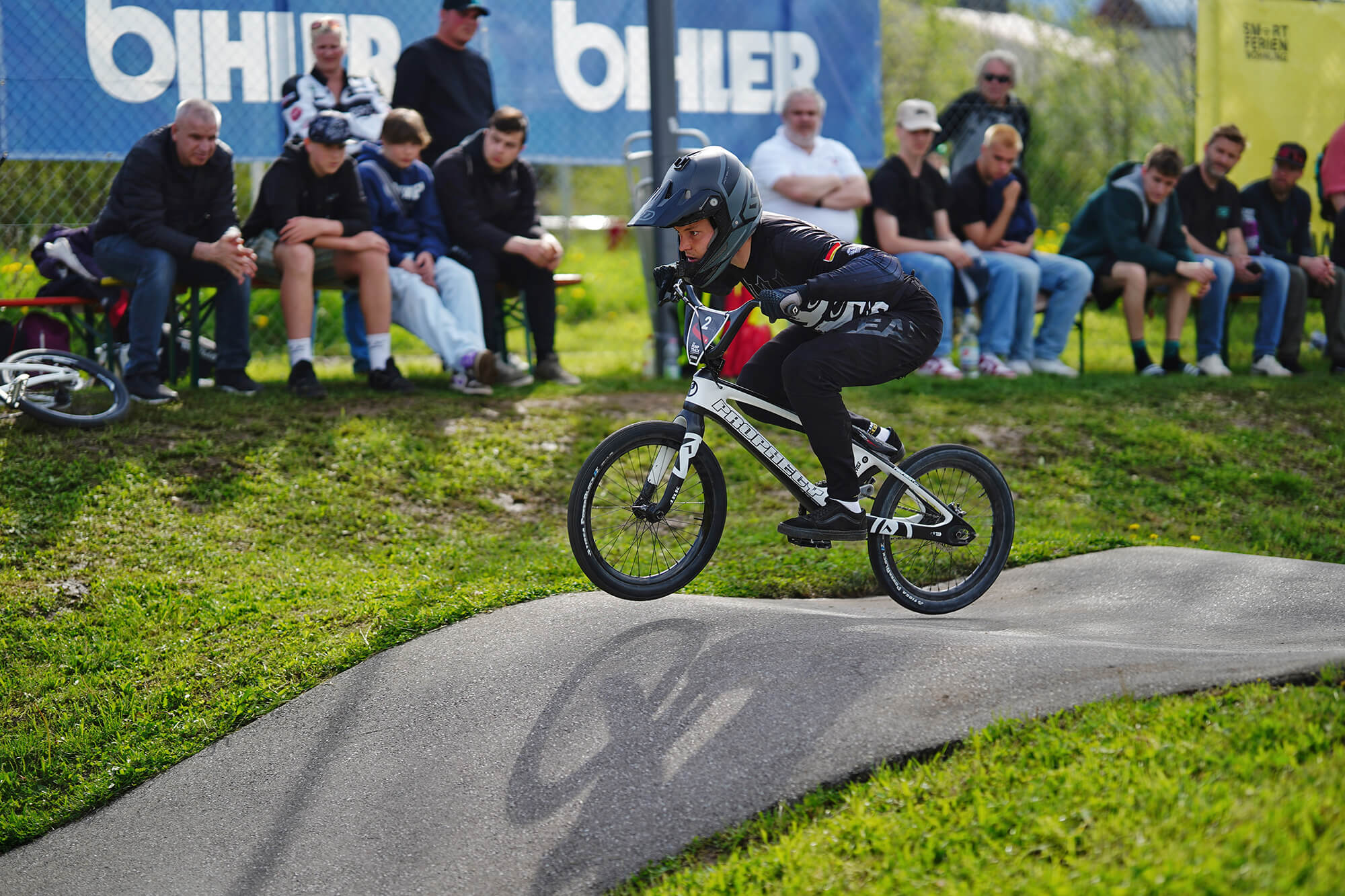 The men's side of the draw saw some familiar heavy hitters' line up. Germany's Philip Schaub, a worlds podium maker back in 2001, returned to racing after recovering from his slipped disk injury. He ended the day with a third place, we think we'll see him at another qualifier this year as he gets back into the rhythm of the event. It was Tristan Borel, from Switzerland, who secured his ticked to the Argentinian finals after his battle with Belgium's Didi van Tiggel in the Mens final. Fourth went to Nils Von Nierderhausern, Christa's brother, after a crash in small final against Philip.
​
Men:
1. Tristan BOREL
2. Didi VAN TIGGEL
3. Philip SCHAUB
4. Nils VON NIEDERHÄUSERN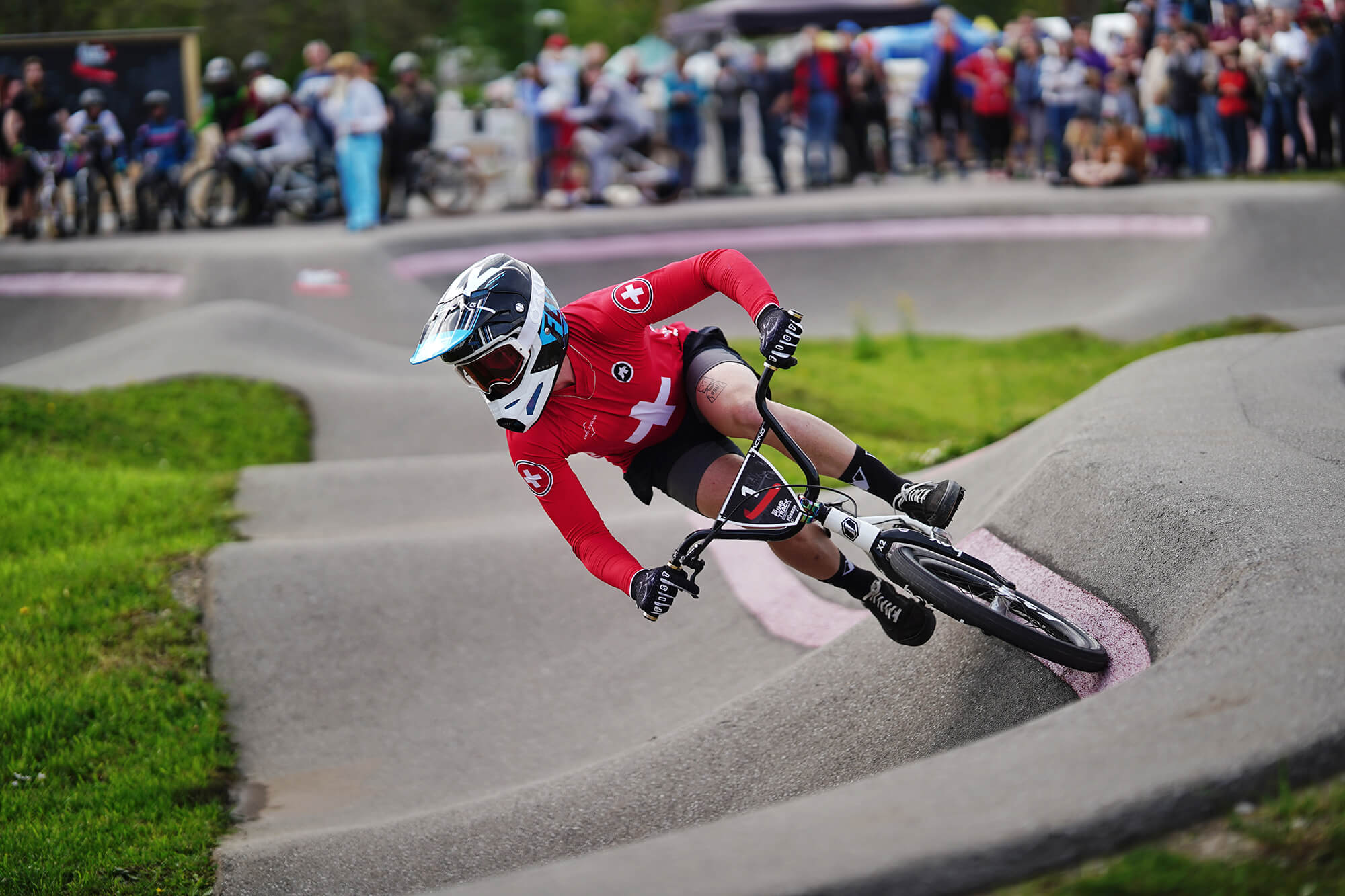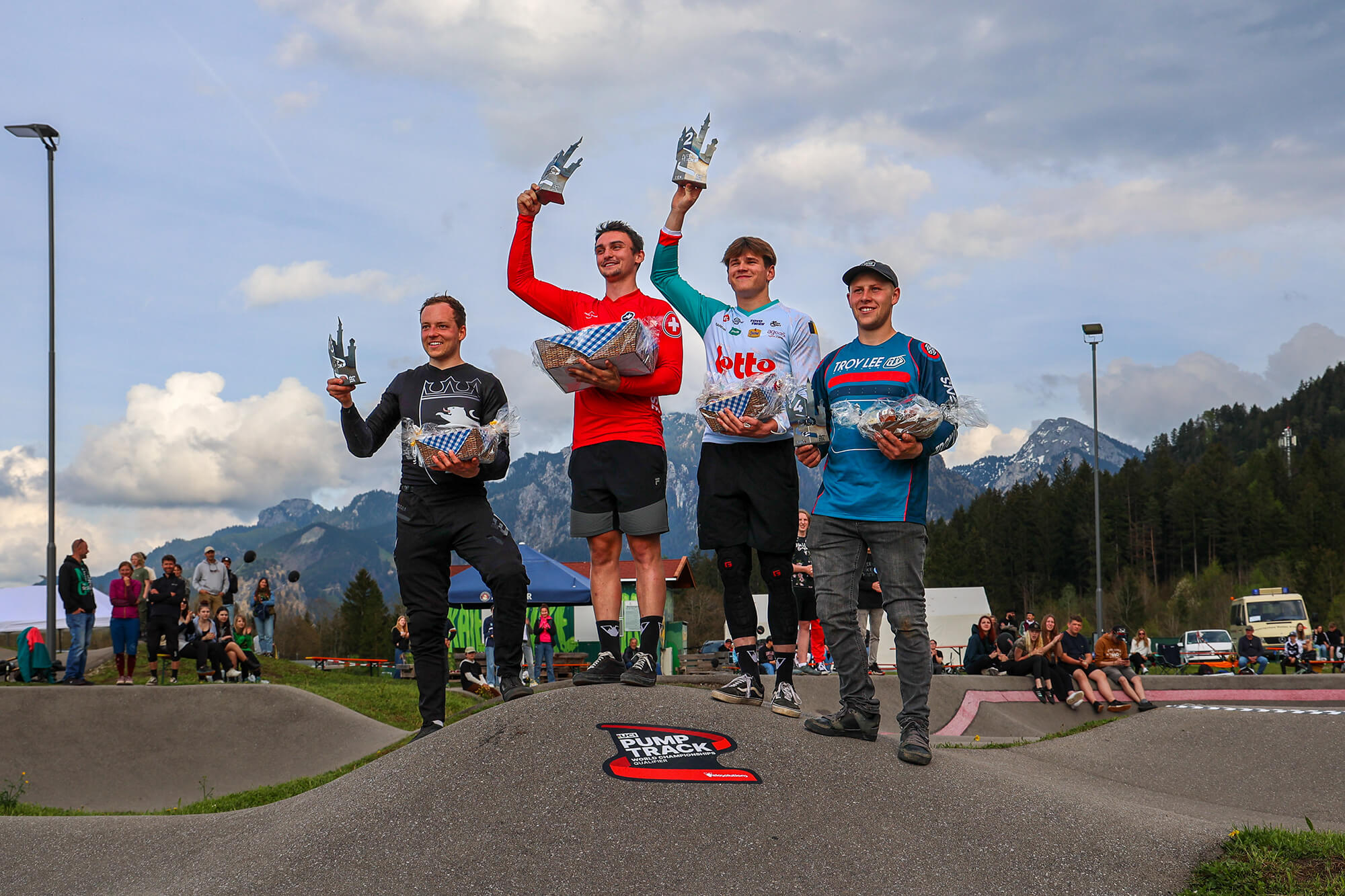 The 'Velosolutions UCI Pump Track Worlds' are about to go into overdrive with what promises to be a banger in Belgium this coming weekend. We expect former World Champion Aiko Gommers to make an appearance there. Then there is France, Scotland, Chile, Italy, Portugal and on and on … make sure you sign up for your chance to own some UCI World Champion stripes.
There is still time to register for Belgium … click HERE!