Velosolutions UCI Pump Track World Championships Qualifier | Hawick, Scotland 2023
28 May 2023
Photos Dan Griffiths
Velosolutions UCI Pump Track World Championships Qualifier | Hawick, Scotland 2023
28 May 2023
Photos Dan Griffiths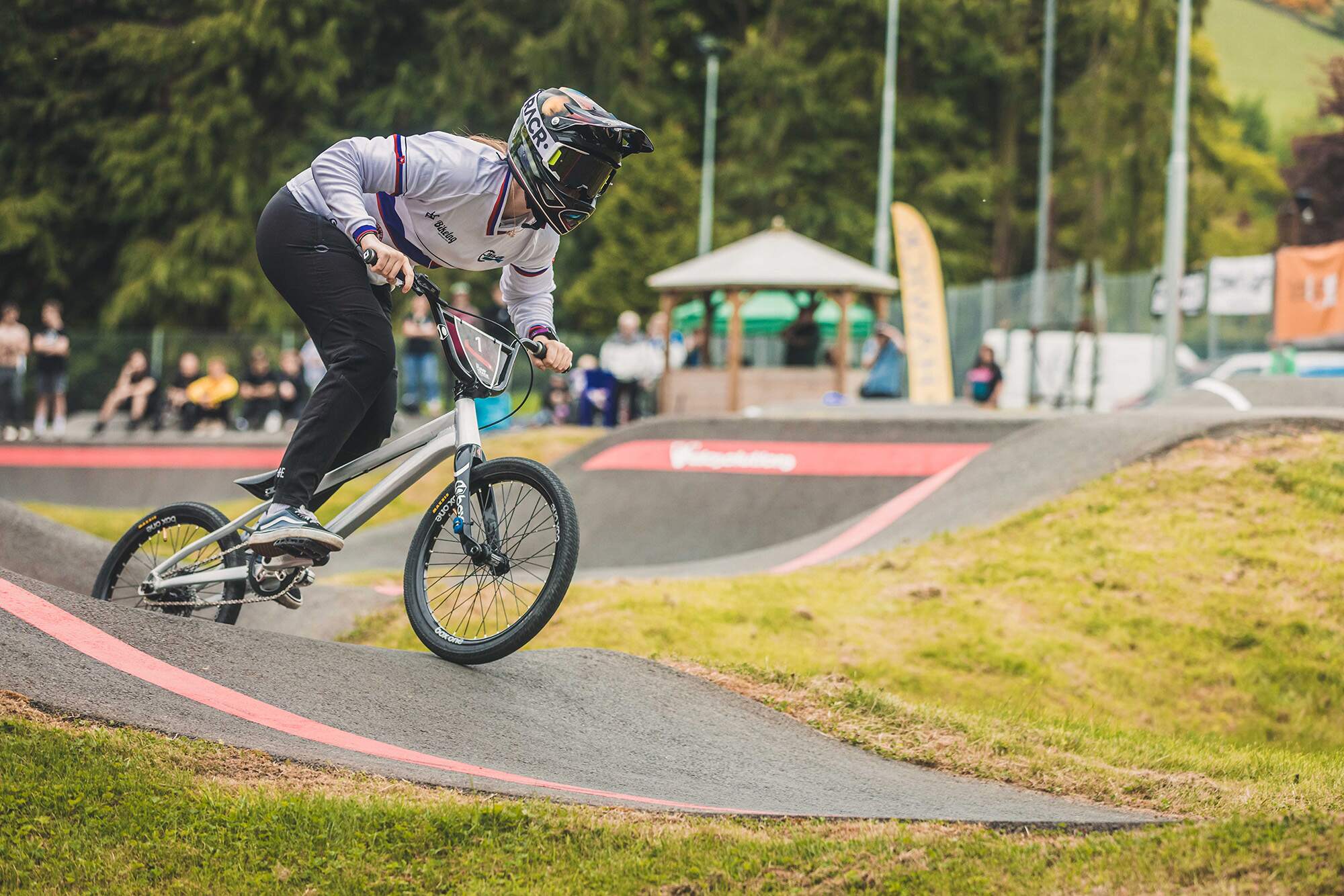 The 2023 Velosolutions UCI Pump Track Worlds qualifier series turned its gaze north and landed at the stunning Velosolutions track in Hawick, Scotland, last weekend. The 304m long track, Scotland's largest, was the latest host looking to qualify 8 riders for the November World Championship finals in Argentina. The top two would roll away with a fully funded trip to South America and the change to claim the infamous Rainbow jersey.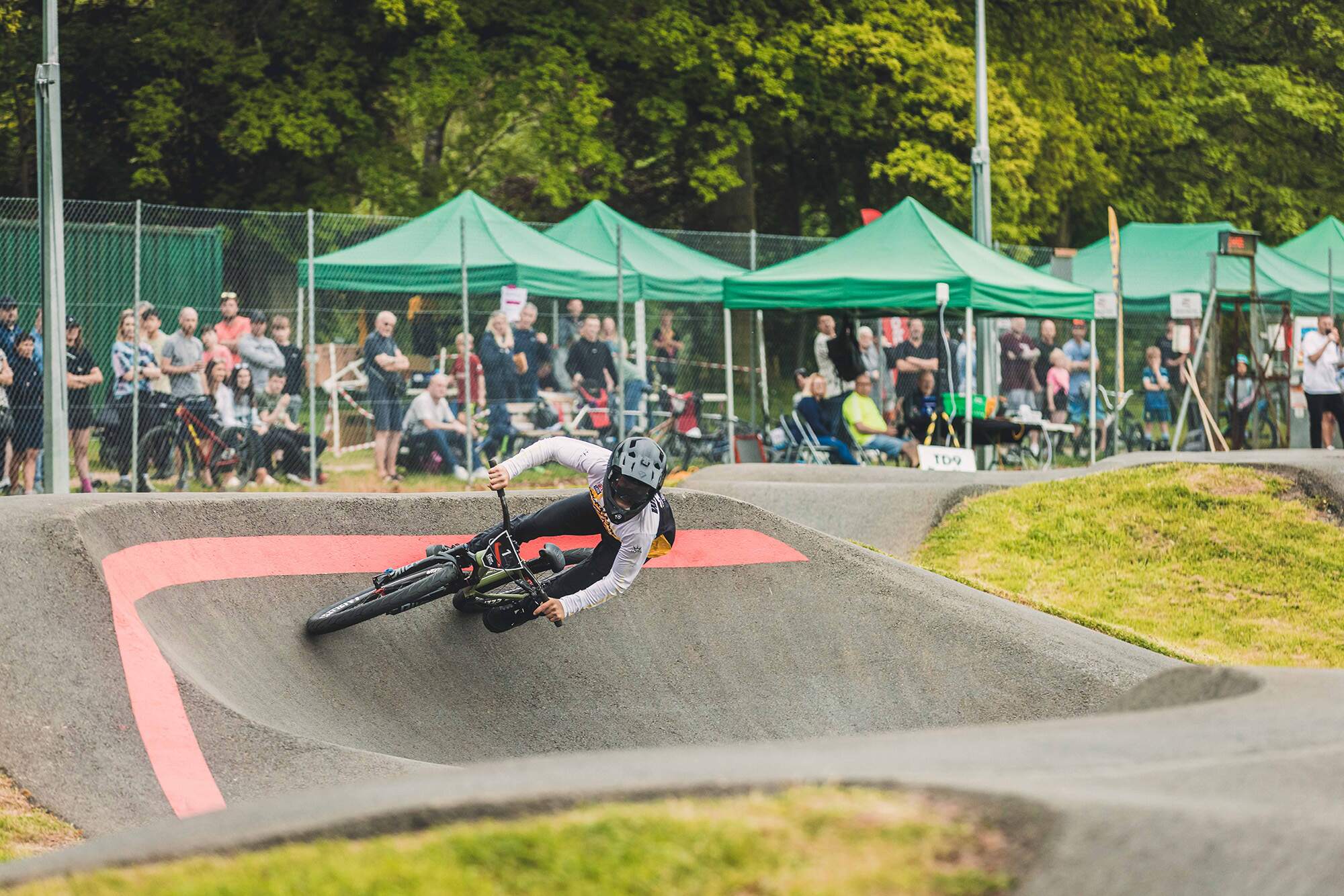 The men's category produced some fierce battles between the top four riders, but it was Connor Hudson who rose to the top in a time of 30.702, after his big final run against local Enduro rider Corey Watson who finished in a time of 30.802 seconds. Third place went to Fraser Hand, with fourth going to Dutch rider Max Van Eijndhoven after a crash in his small final run.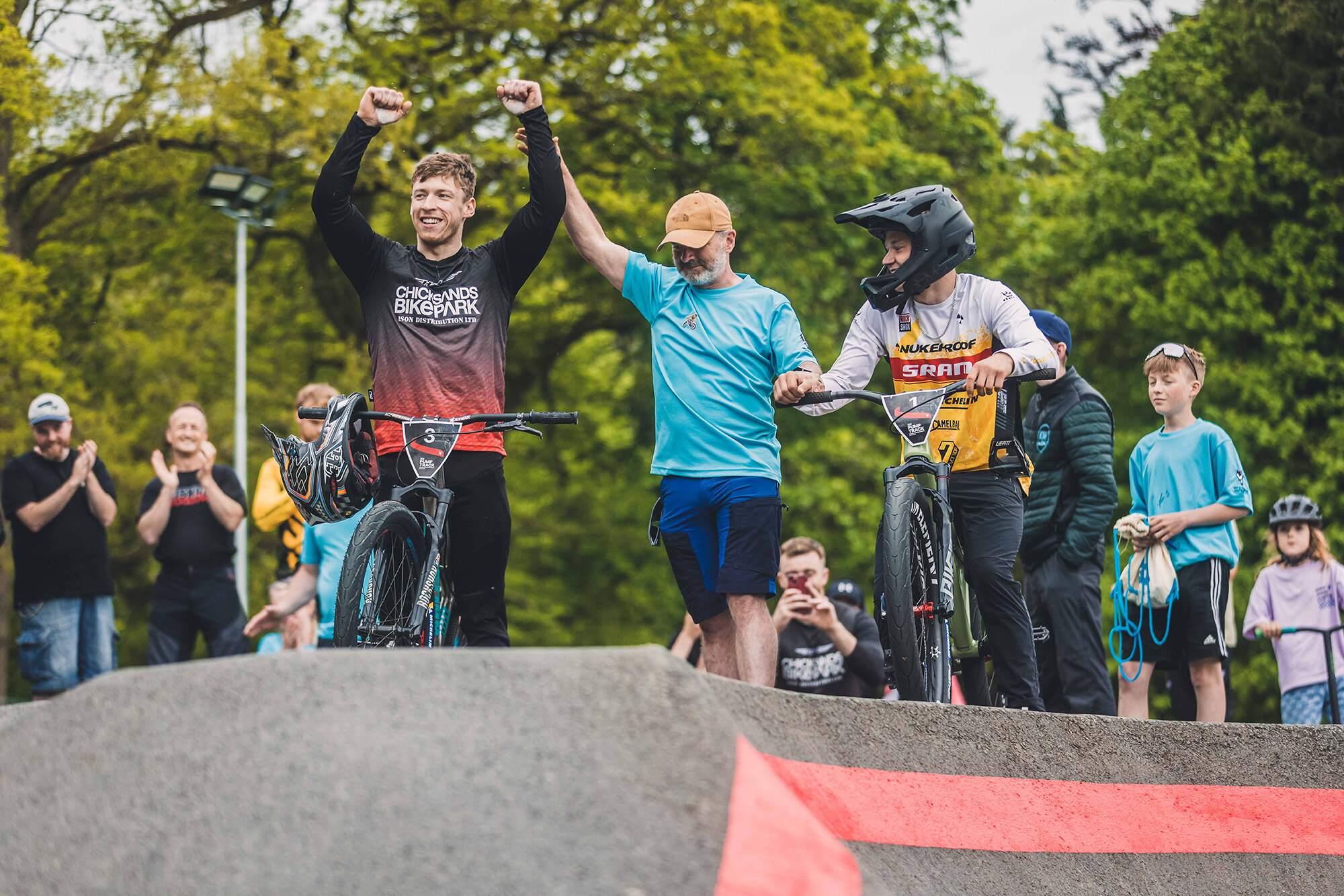 The Women's category had a little more BMX flare and the podium was International afair. Slovakia's Kristína Madarásová staked her ticket to Neuquen in excellent form with a time of 34.028 seconds against Belgium's Julie Heusequin's 35.554. A third for the Netherland's Danielle Vrenegoor, with GB's Morgan Haslam rounding out the qualifiers in fourth place.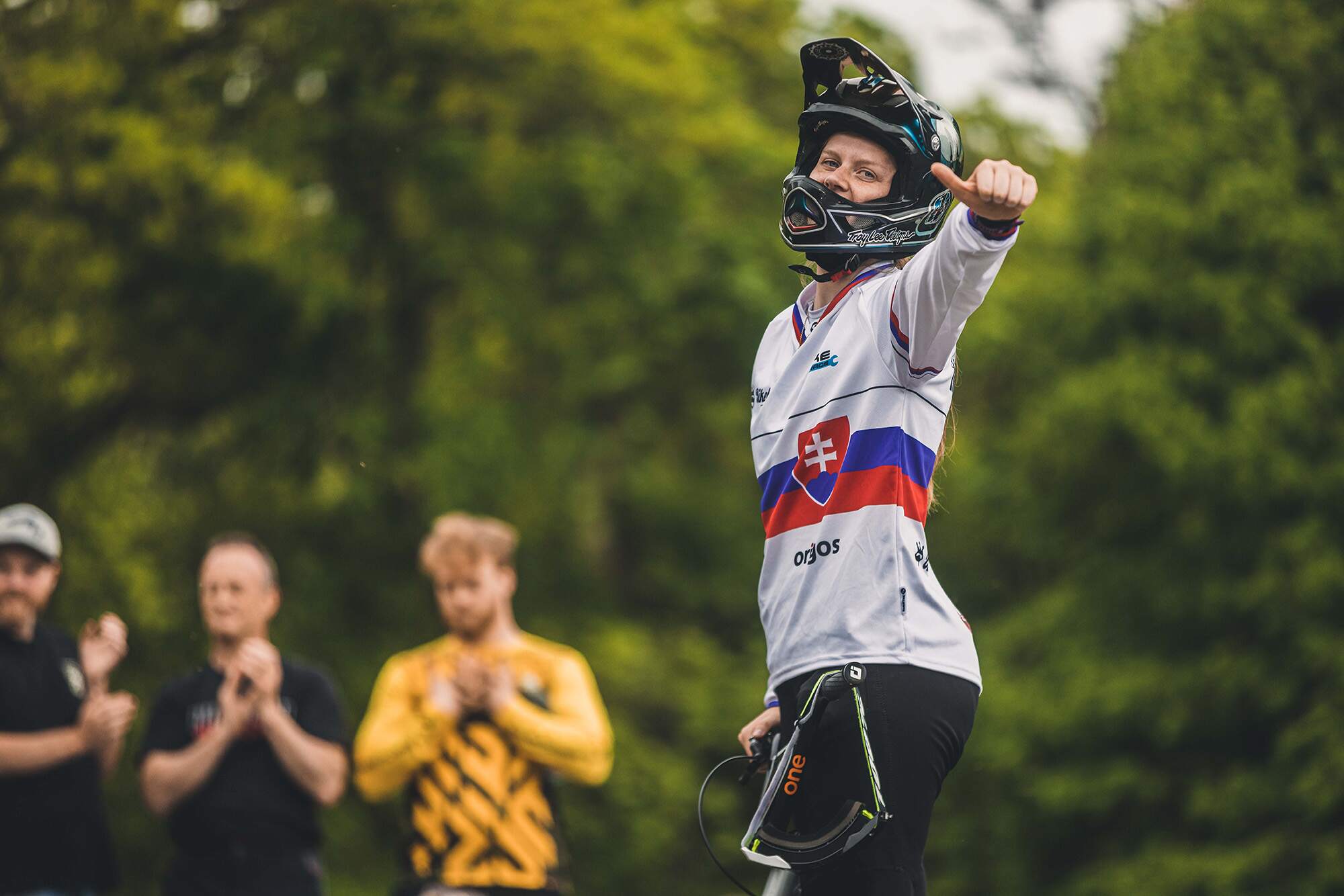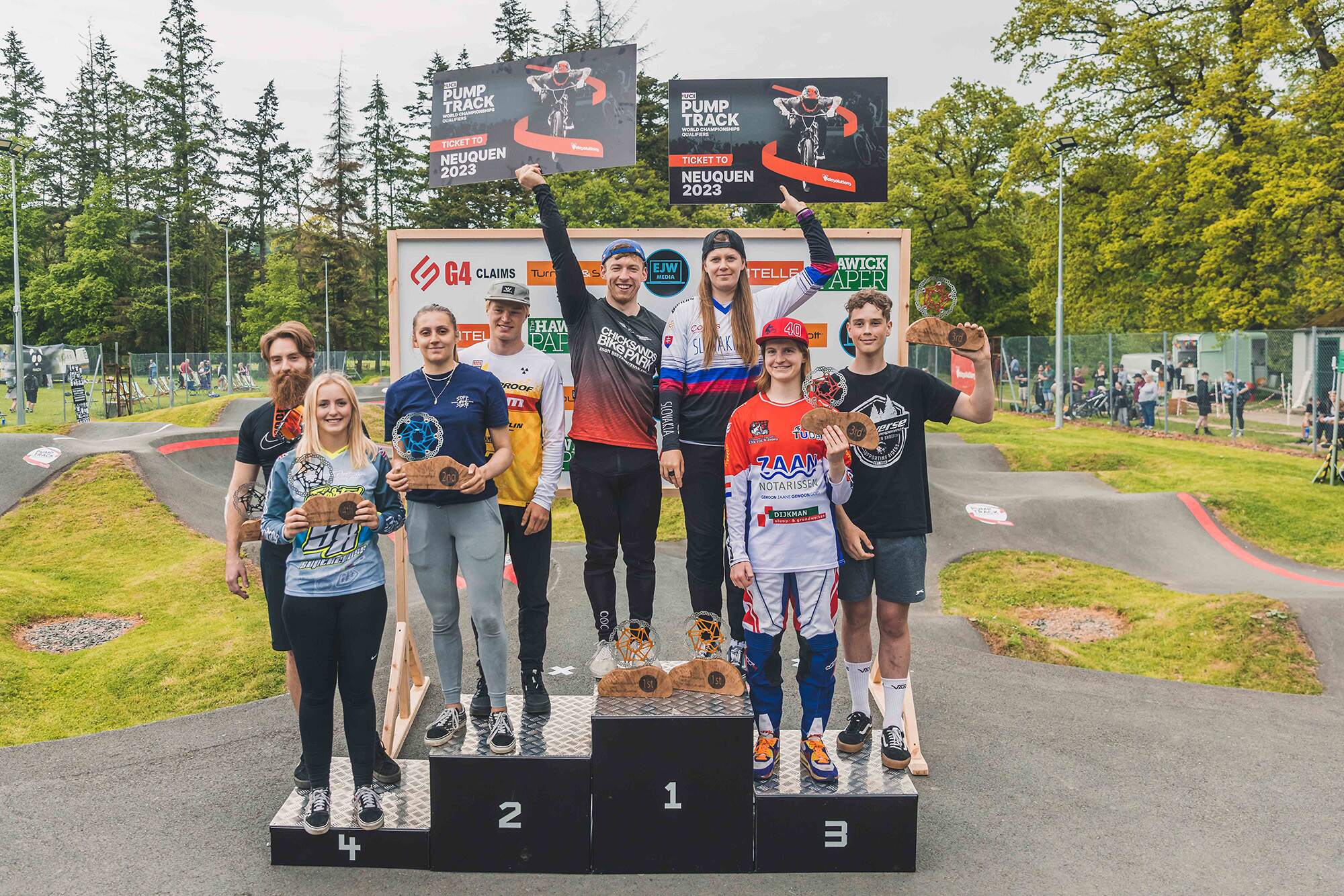 Next weekend is a busy one for the series with qualifying rounds in both Italy, at Vittoria Bike Park and Chile, at the Santa Fe Bike Park, Santiago.
You can sign up for all the future qualifiers HERE.