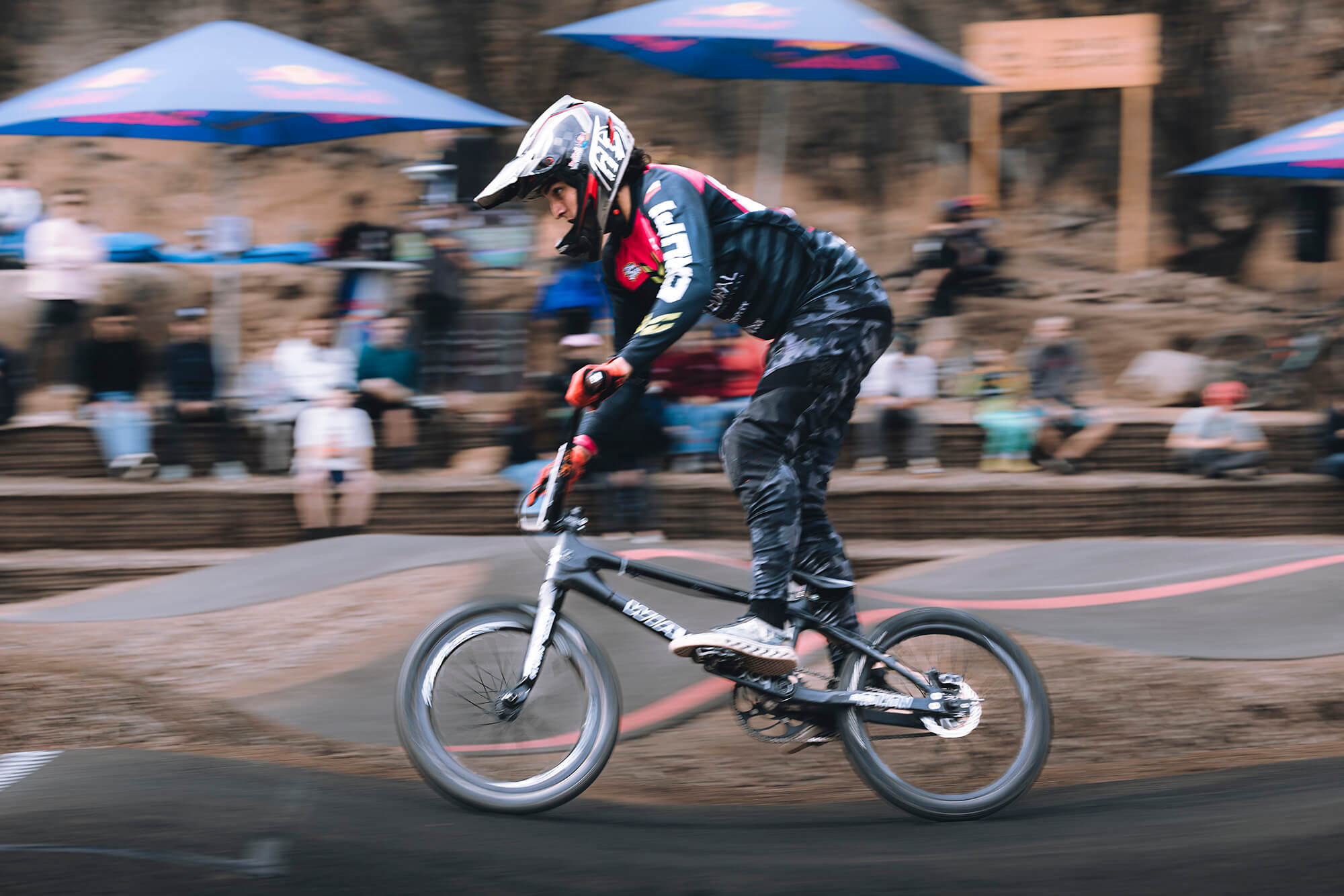 ITALY: Vittoria Park
The 2023 Velosolutions UCI Pump Track Worlds qualifier series ventured south last weekend to the incredible Vittoria Park in Italy and its new 190m Velsolutions track. The current World Champion, Christa von Niederhaeusern, also made the trip, looking for that all expenses paid trip to Argentina in November and the chance to hold onto her UCI Rainbow jersey for another year.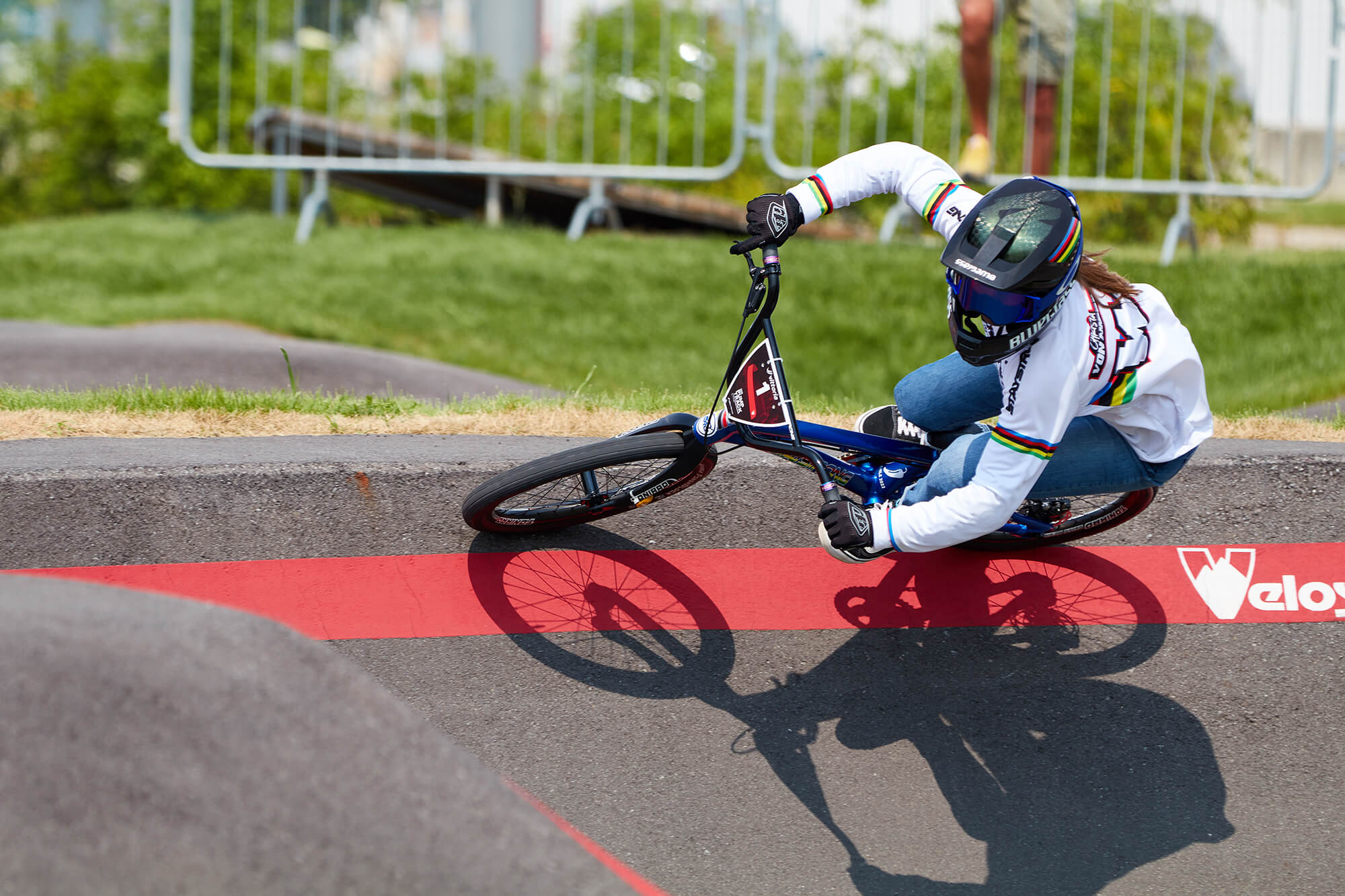 Christa took no prisoners in Vittoria Park, where is became abundantly clear why she has those stripes. She secured her first place on the podium, and her ticked to South America, in a time of 20.438 seconds against the newcomer, Zoe Feuvrier, from France. Third place went to Slovakia's Kristína Nováková, who is no stranger to the series at this point. Sara Farina took fourth.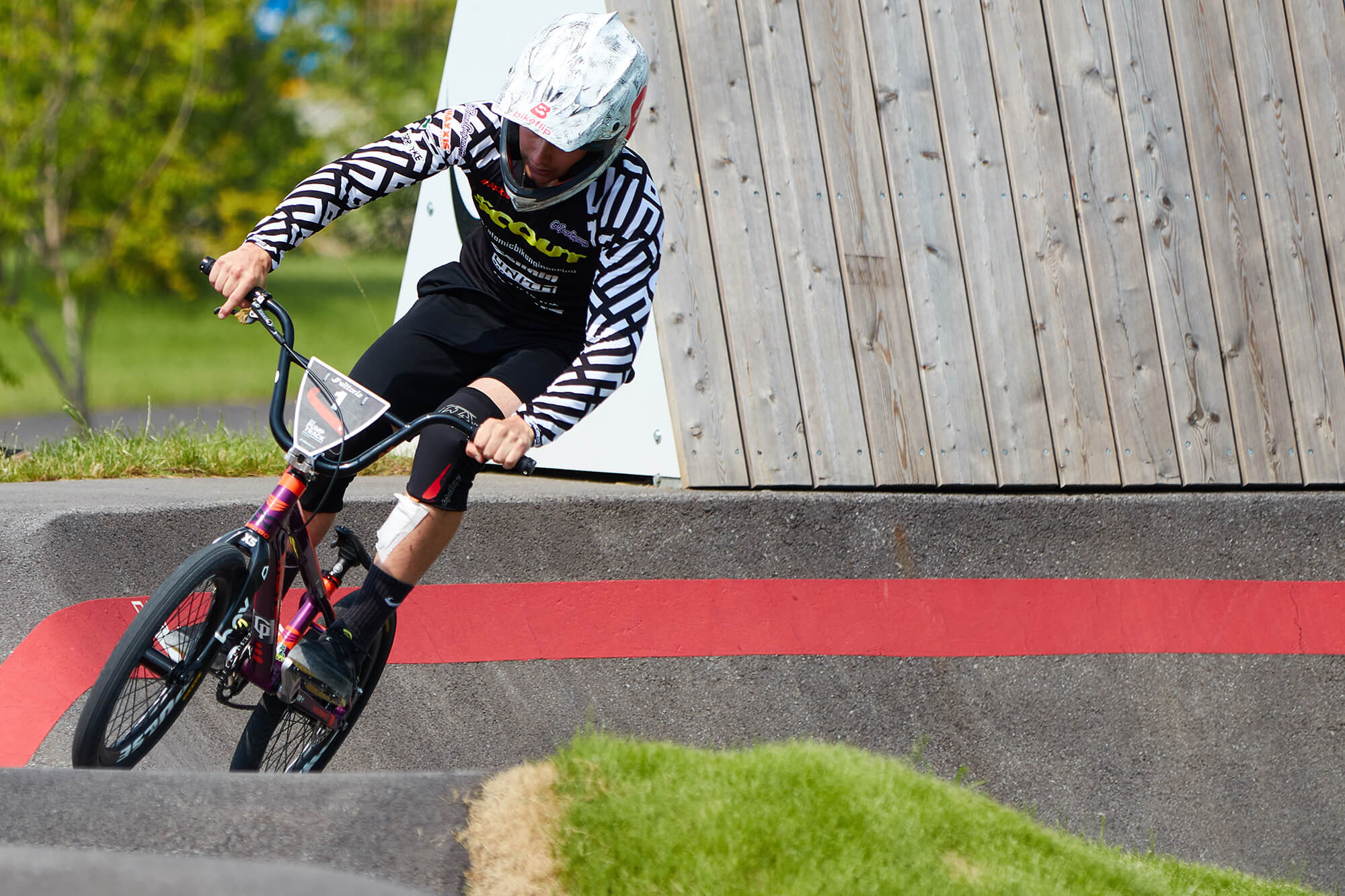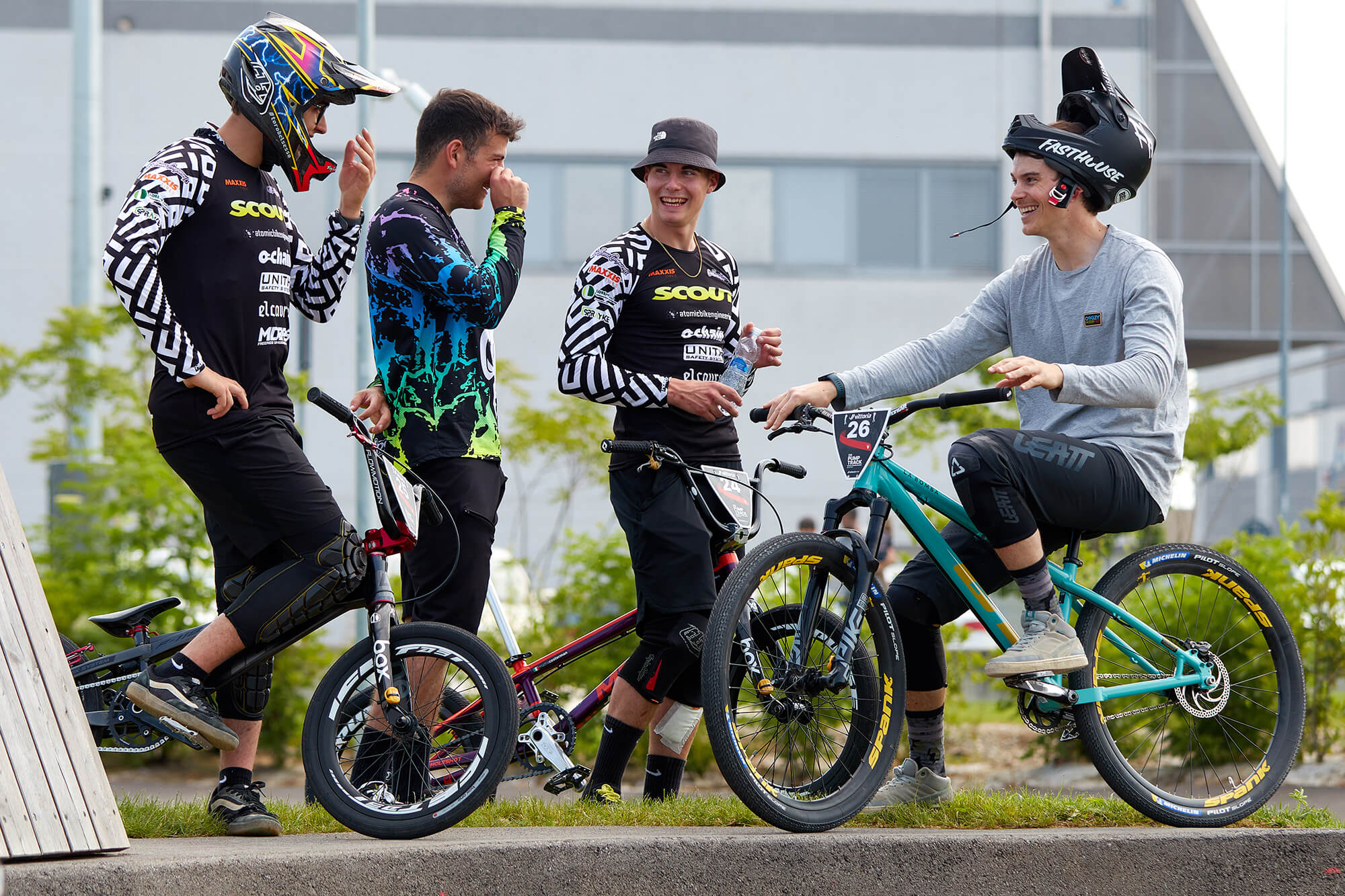 Over in the men's category, local rider, Mattia Costerman secured his place in Argentina with a time a time of 18.630 seconds against France's W3, Thibault Dupont's 18.666 seconds. Thibault is still recovering from a bad crash which resulted in a broken wrist. We think he will jest get quicker and quicker as the year goes on, and expect him to be in contention by the time the finals roll around in November.
Third place went to the young Swiss rider, Tanguy Grandjean, and fourth to Max Van Eijndhoven, who raced on a cruiser. He had crashed out at the qualifier in Scotland last week, but was back on top form in Italy.
Women:
1. Christa VON NIEDERHÄUSERN
2. Zoè FEUVRIER
3. Kristína NOVÁKOVÁ
4. Sara FARINA
See full results/times HERE
Men:
1. Mattia COSTERMAN
2. Thibault DUPONT
3. Tanguy GRANDJEAN
4. Max VAN EIJNDHOVEN
See full results/times HERE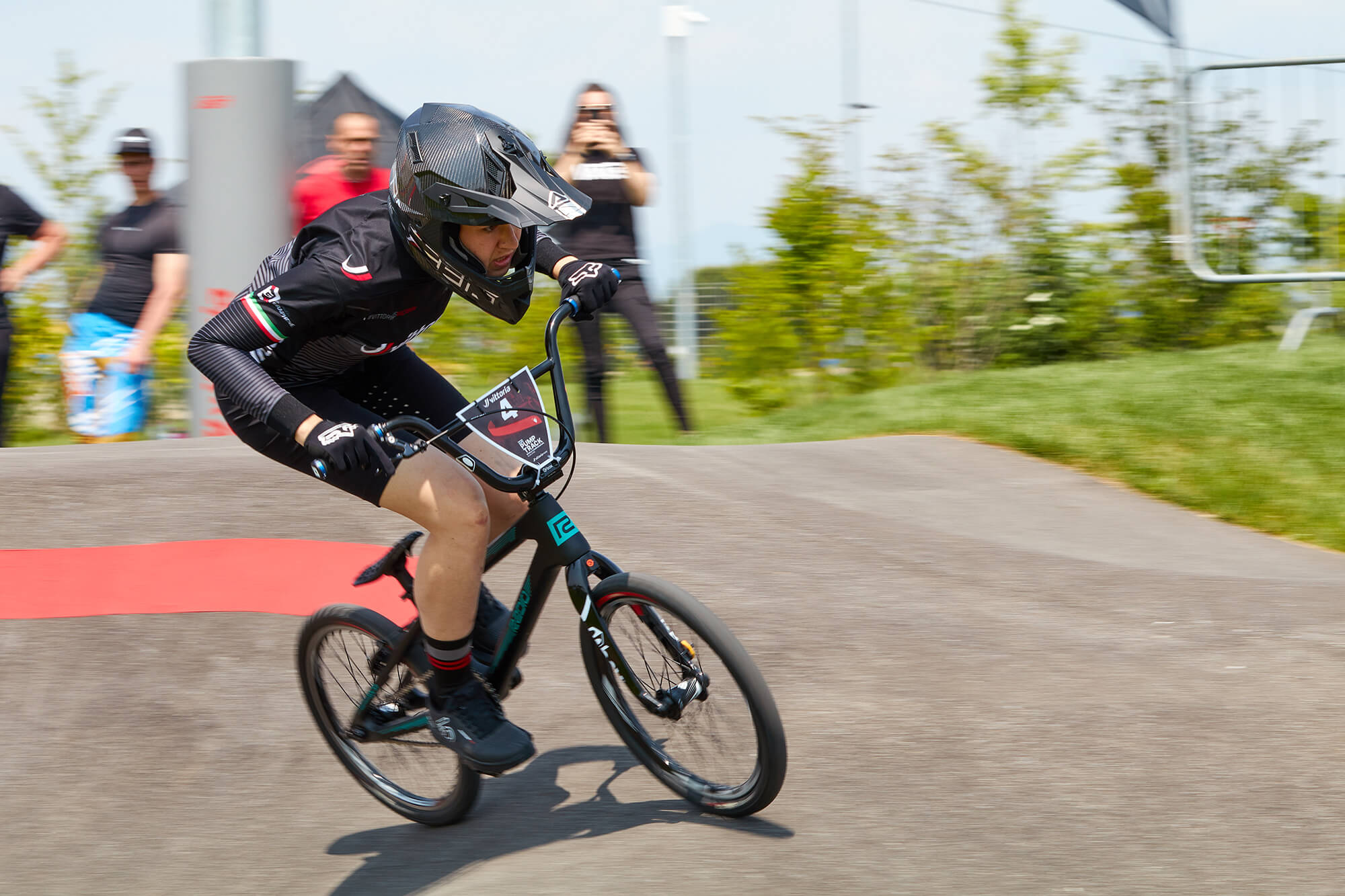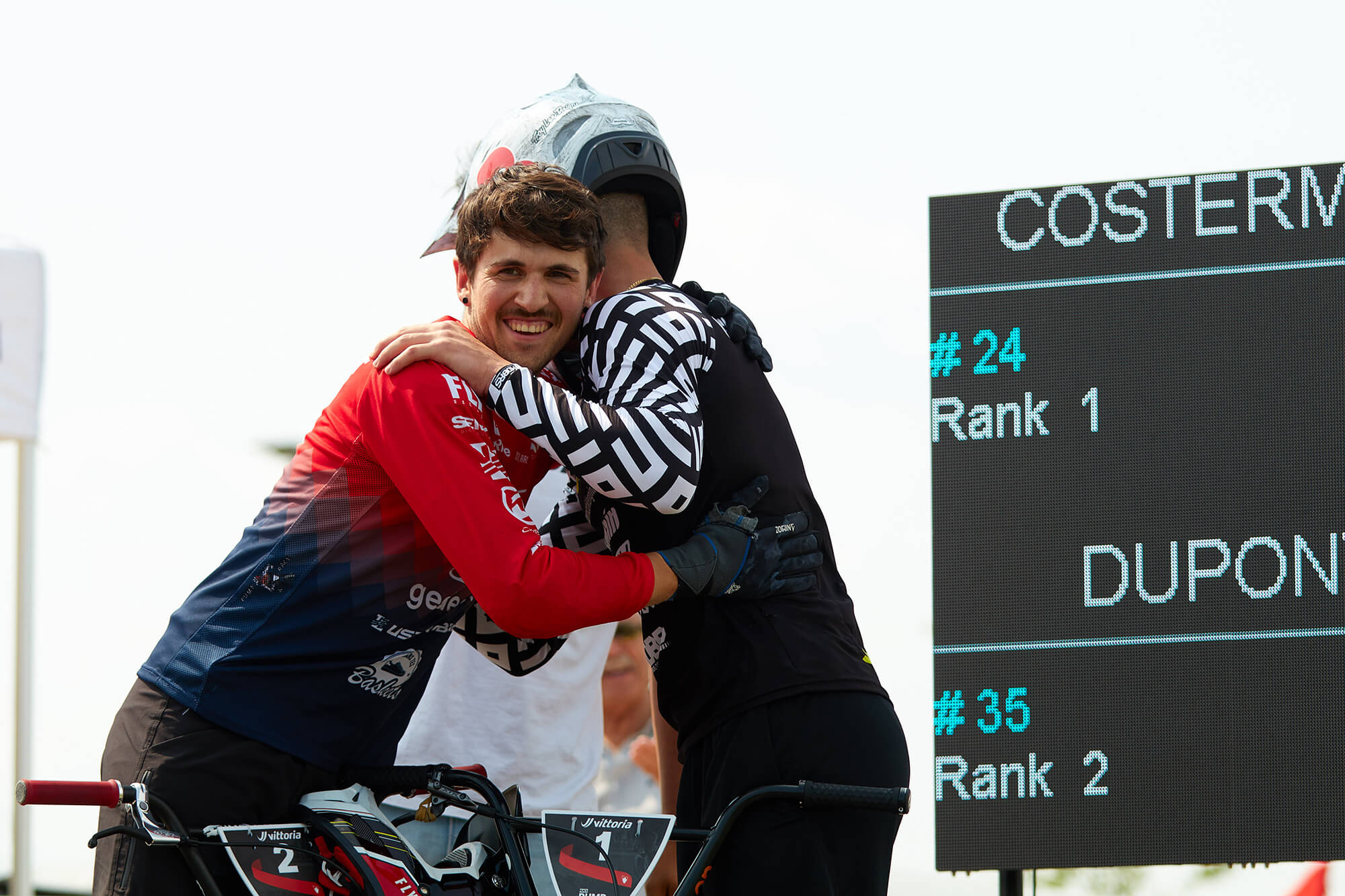 CHILE: Santa Fe Bike Park
In the spirit of multicontinental-ism, the qualifying series also set up camp at the 2022 World Championship venue, Santa Fe Bike Park in Chile! With more than 65 riders registered it was bound to be exciting, especially with World Class riders making the trip to Chile. Current W2, Alec Bob, was down from the USA looking for the win. Also in attendance was Brazil's Renato Rezende, a retired, but world class rider, who has been regularly wowing viewers on his social media with his antics on the pump track.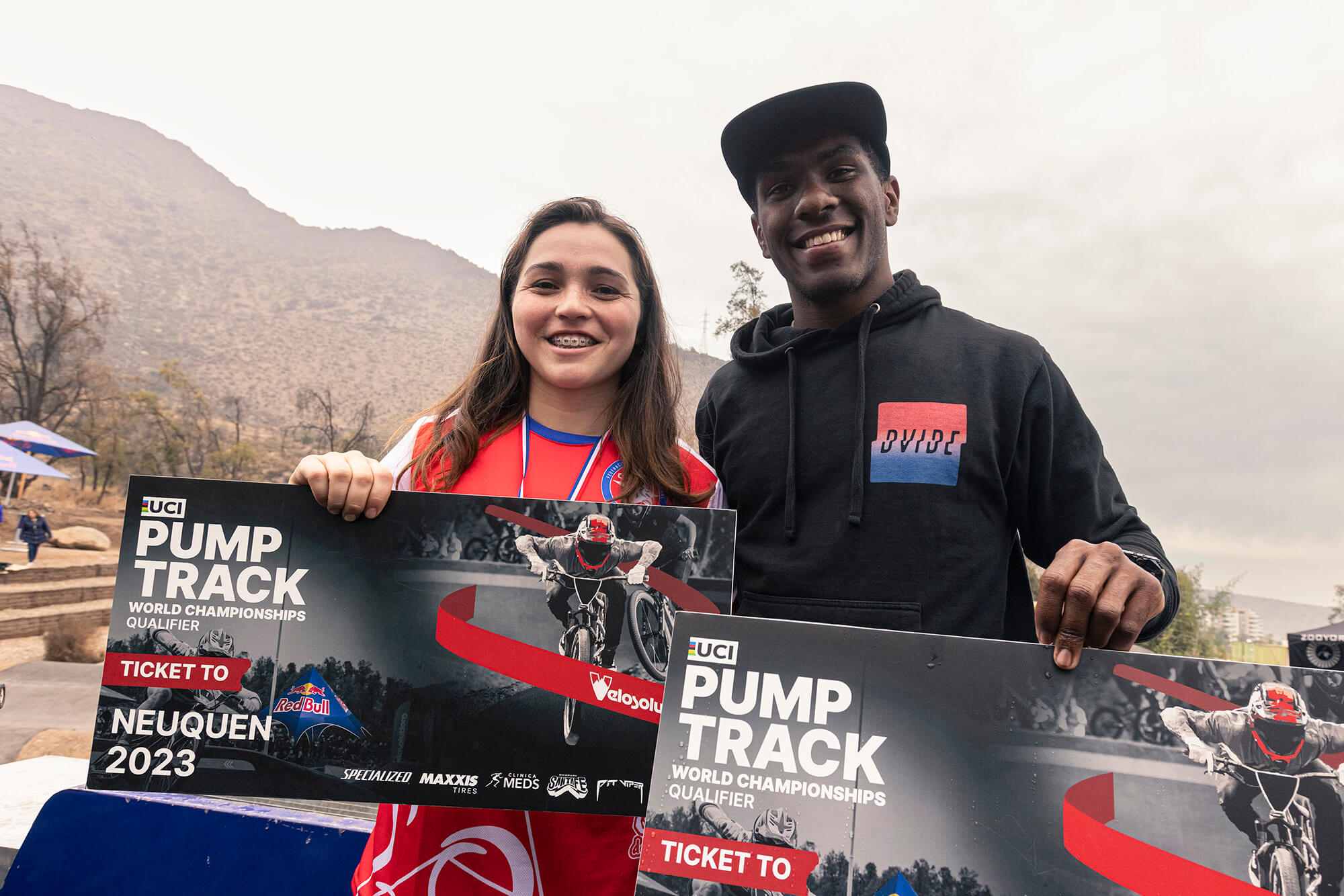 Alec Bob eventually took the top step of the podium, although his fastest time came in the semi-final, a 23.799 second run. Second place went to Bruno Lavagnino, and third to Sebastian Mendez.
In the Women's category, after some great and exciting riding, it was local legend, Reny Urrutia, that took home the ticket to Argentina, with a second for Isidora Garcia and a third place finish for Florencia Haupt.
Women:
1. Renata URRUTIA
2. Isidora GARCIA FLAÑO
3. Florencia HAUPT
4. Mariana IBÁÑEZ
See full results/times HERE
Men:
1. Alec BOB
2. Bruno LAVAGNINO
3. Sebastian MENDEZ
4. Felipe GODOY
See full results/times HERE
We are leaning into a break in the qualifying series right now, but it will be back with two big ones on July 29th, with races in both Shenyang, China and Loureira, Portugal. You can sign up for the qualifiers HERE.