It was a busy weekend for the 2023 Velosolutions UCI Pump Track Worlds qualifying series with riders gathering in Latvia, the Czech Republic and France with the single goal of securing a spot for the fast-approaching Worlds Finals in Argentina this November.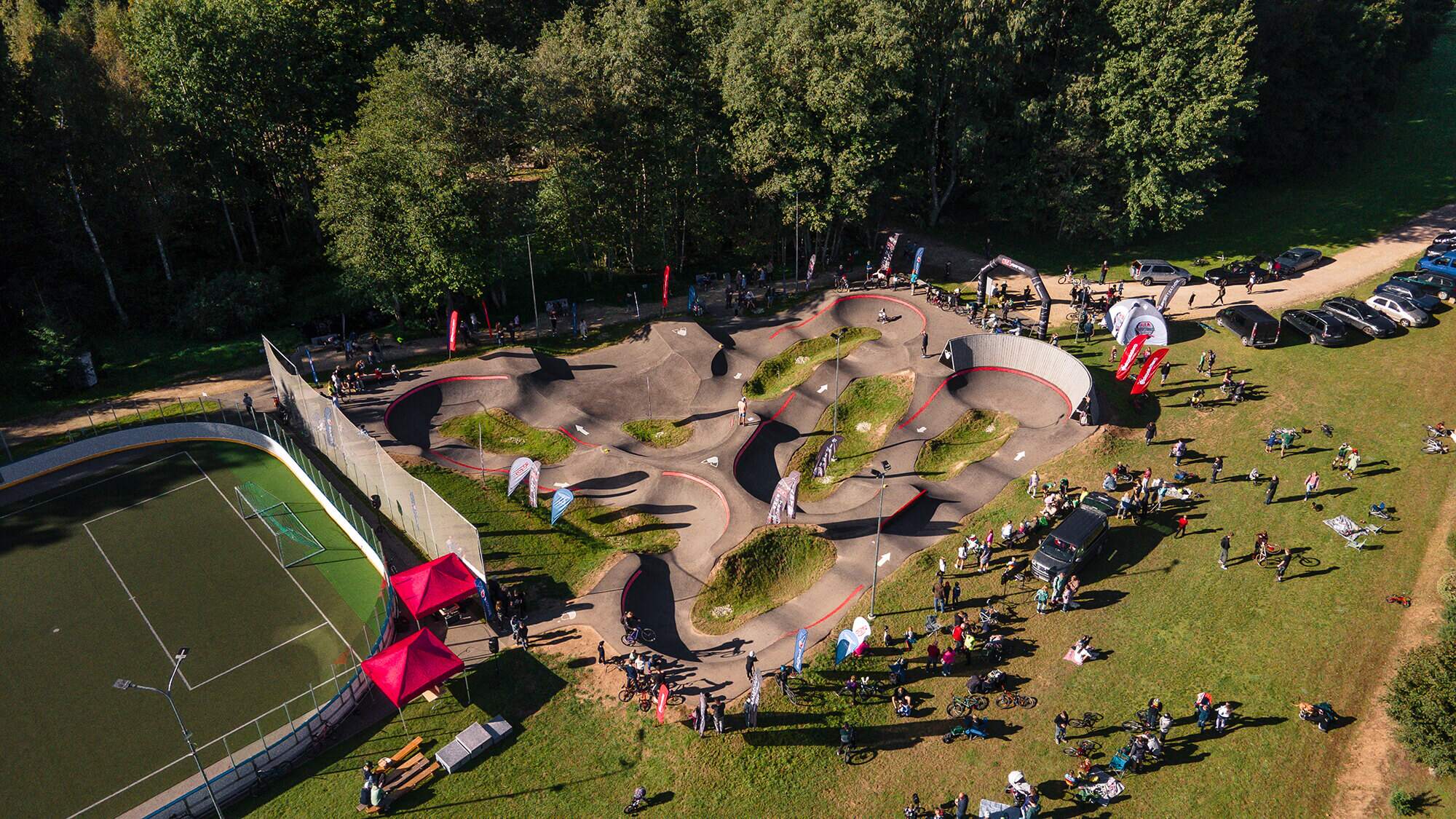 In Latvia, a massive filed of more than 200 riders, from various disciplines, descended on the Baldone track. Among the 200 was current World Number 3, Vineta Petersone, was back home in Latvia, and back on her Supercross bike after a season riddled with injuries. Time off the bike hadn't slowed her down though, she took the win with a blistering time of 14.662 seconds. Kitija Dzelzīte took the second spot with Gerda Einmane in third, after winning the 'small final'.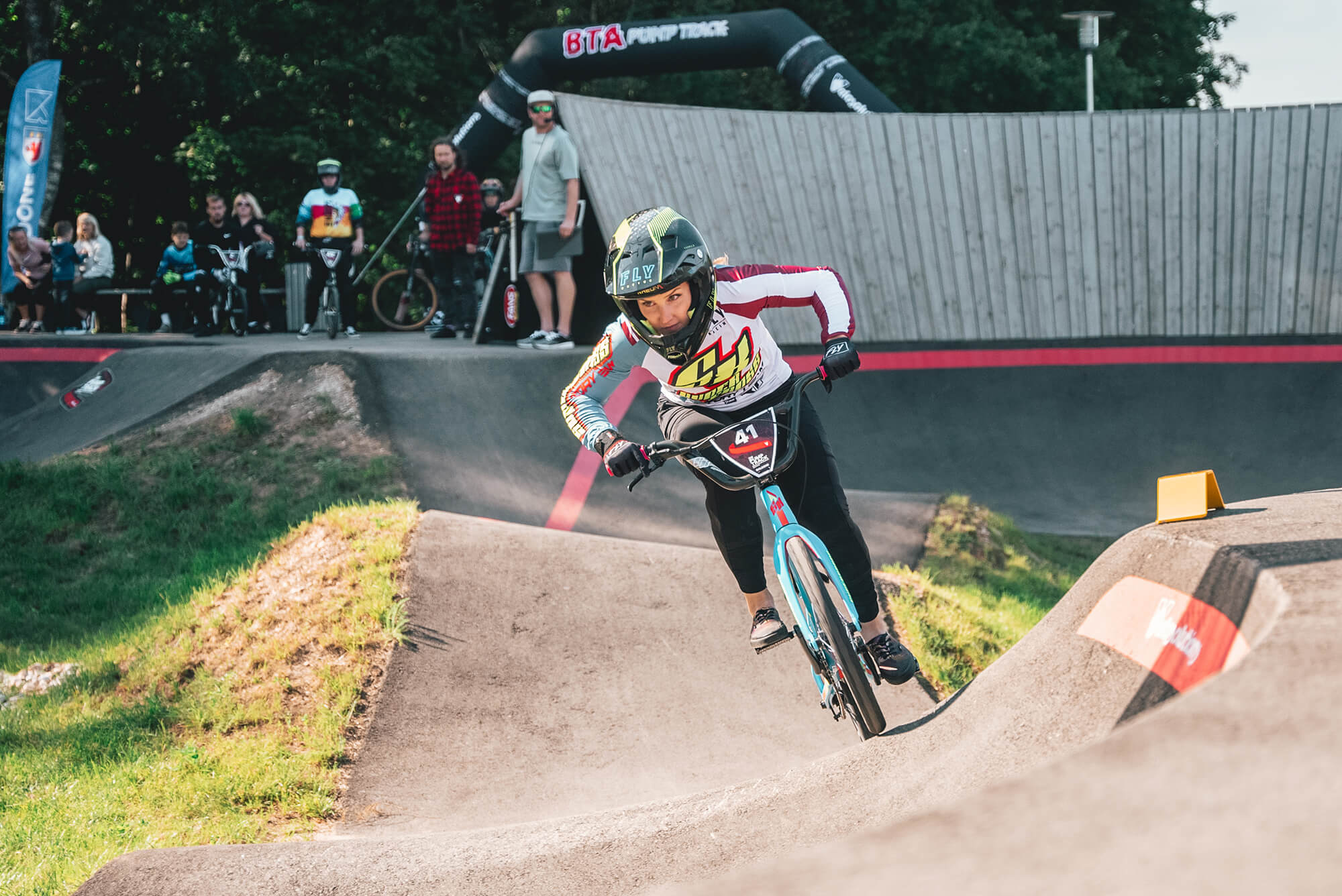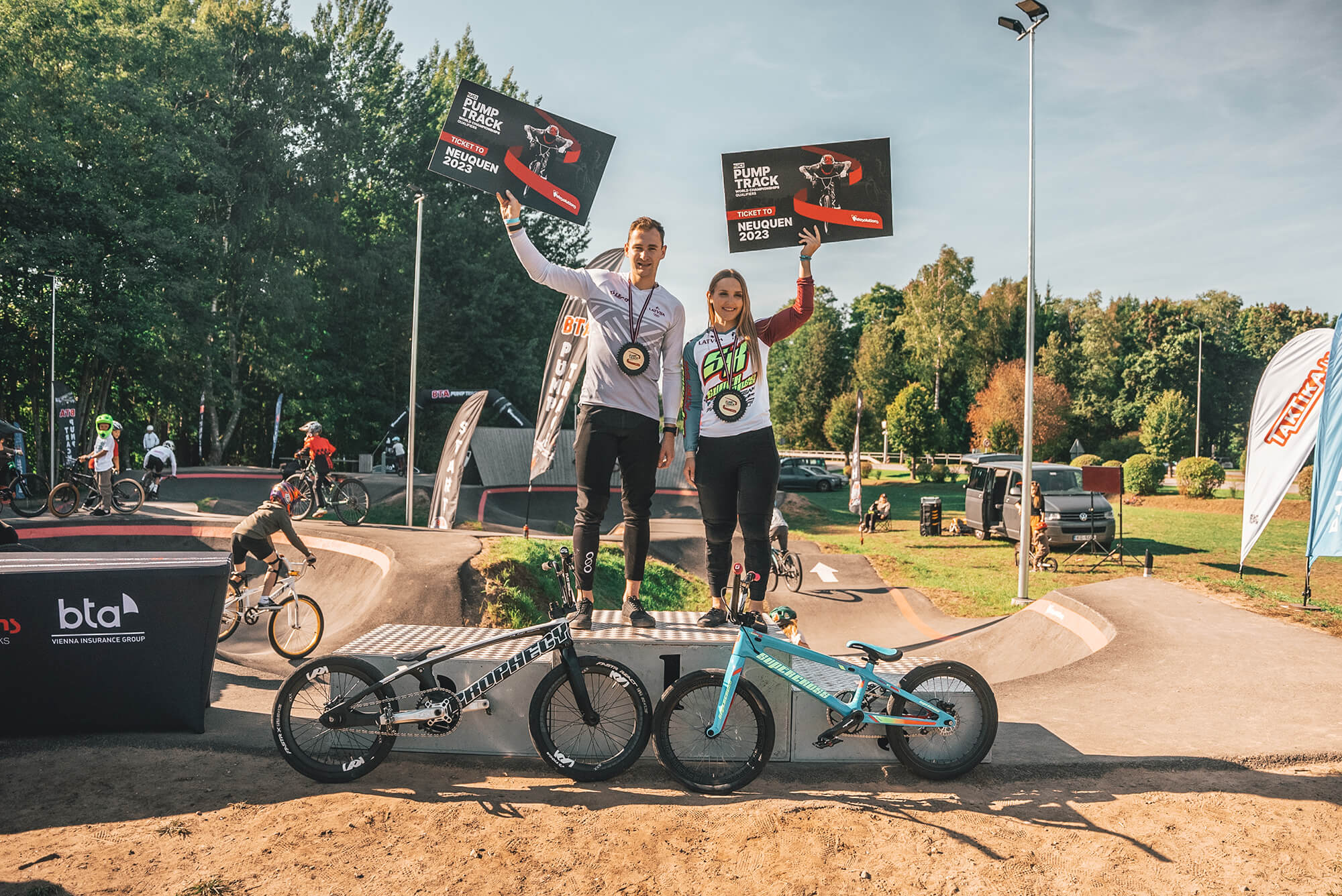 Helvijs Babris was back to winning ways on the men's side. His last win on the pump tack was back in 2018 Estonia. Helvijs took the top step of the podium with a time of 13.448 seconds, just ahead of Edgars Melnalksnis, with a time of 13.853 seconds …
Men:
1. Helvijs BABRIS
2. Edgars MELNALKSNIS
3. Anatolijs BERVJAČONOKS
4. Niks ROŽUKALNS
Women:
1. Vineta PĒTERSONE
2. Kitija DZELZĪTE
3. Gerda EINMANE
4. Justīne ZONNE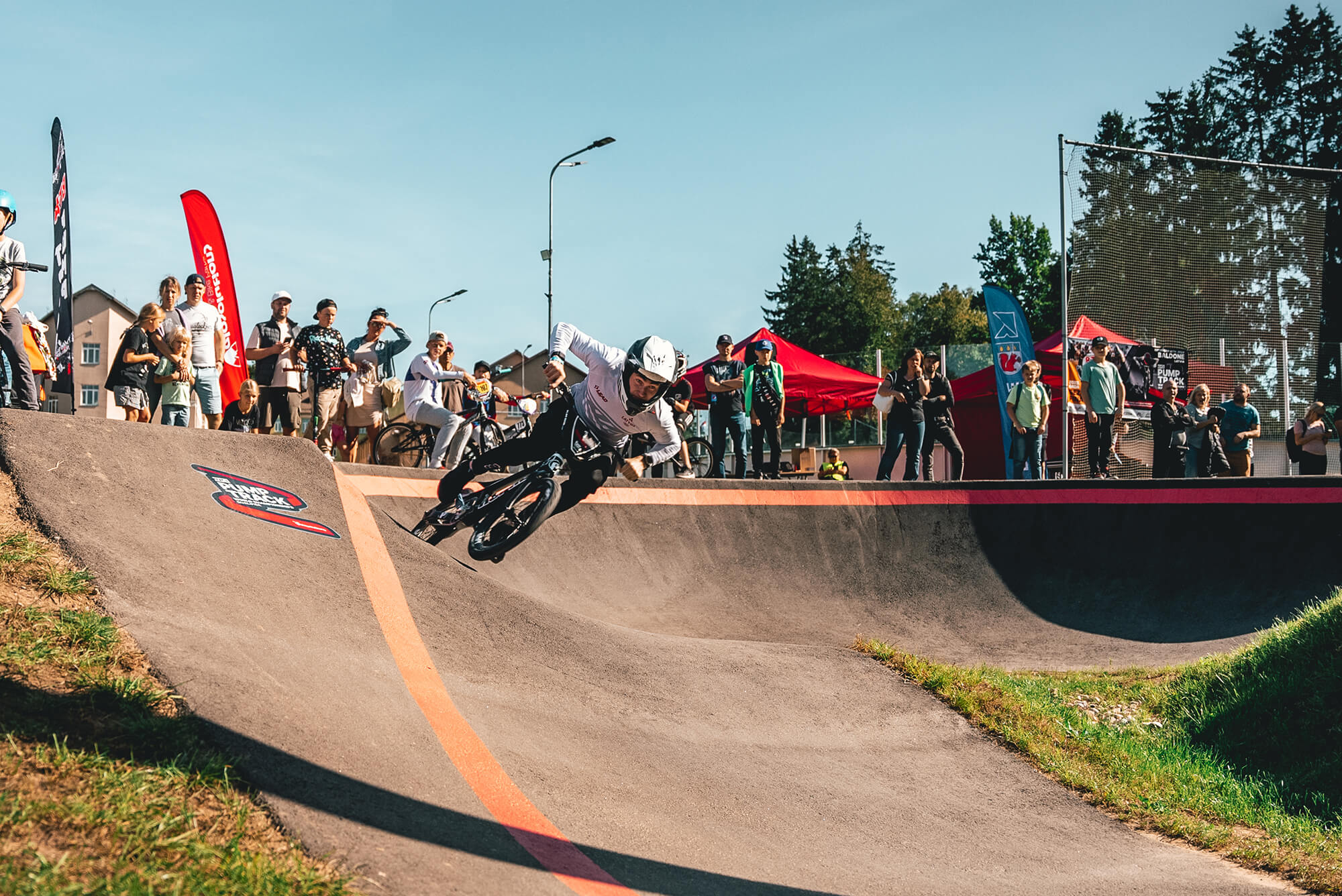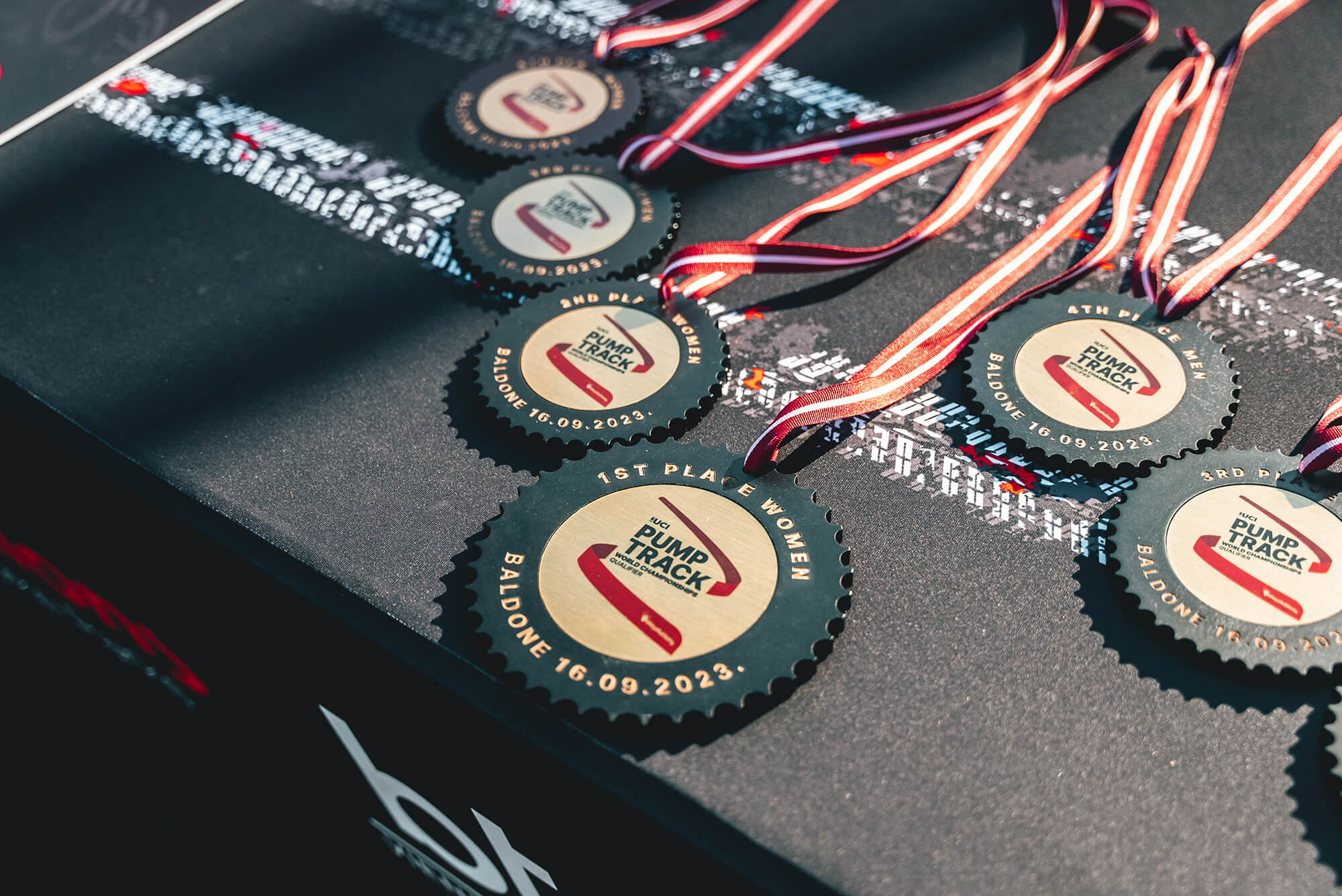 Over in the Czech Republic at the Heipark, the Slovaks were on a rampage with both Daniel Hradsky and Kristína Madarásová taking the wins. Daniel played the game perfectly in Heipark. He didn't have the fastest time of the day, that went to Kristaps Veksa's 20.713 seconds, but Daniel did put it all together in the final. He's now planning his trip to South America! Despite Kristaps fastest time of the day, he ended up in third place. Second went to Martin Salek.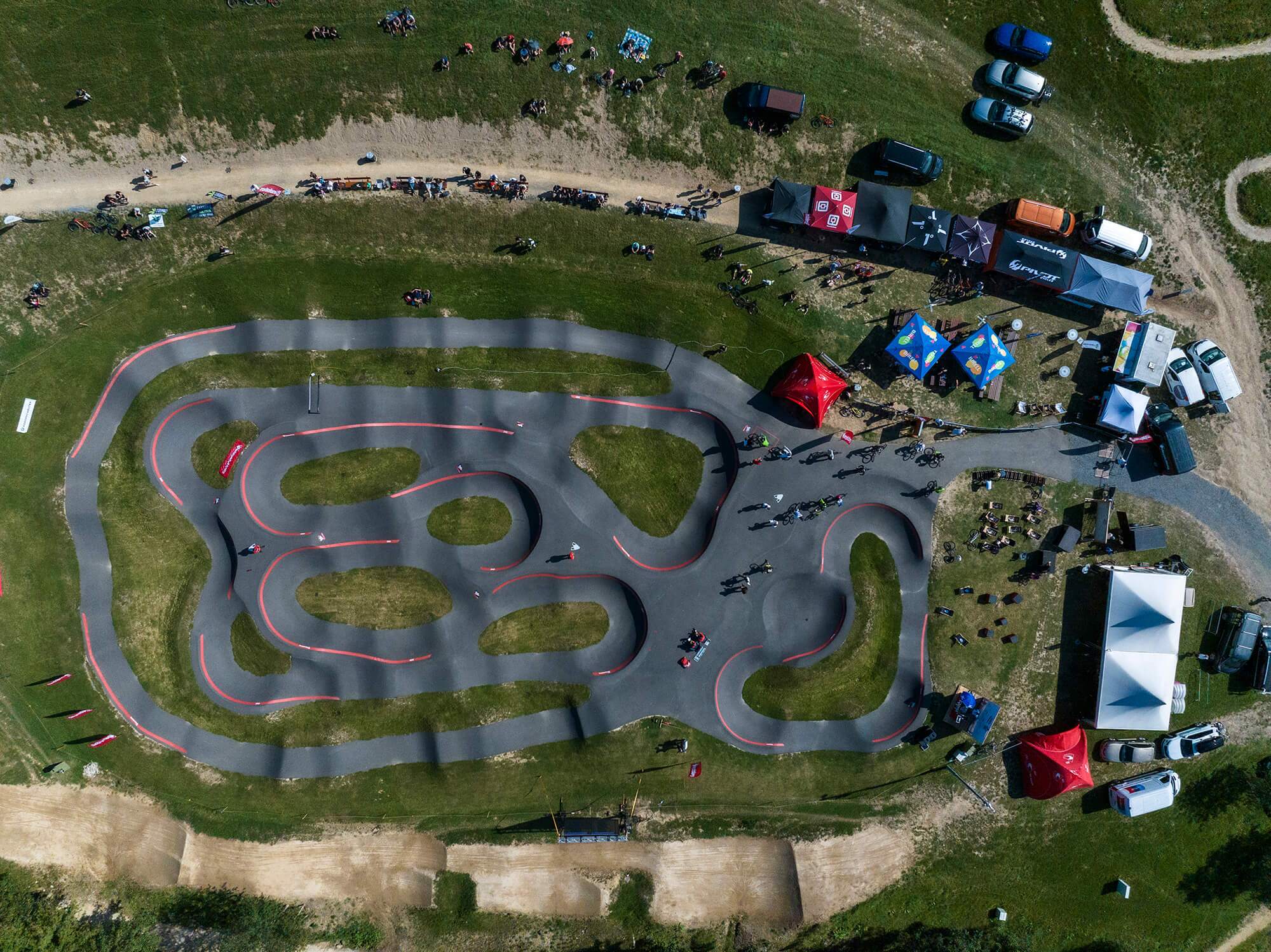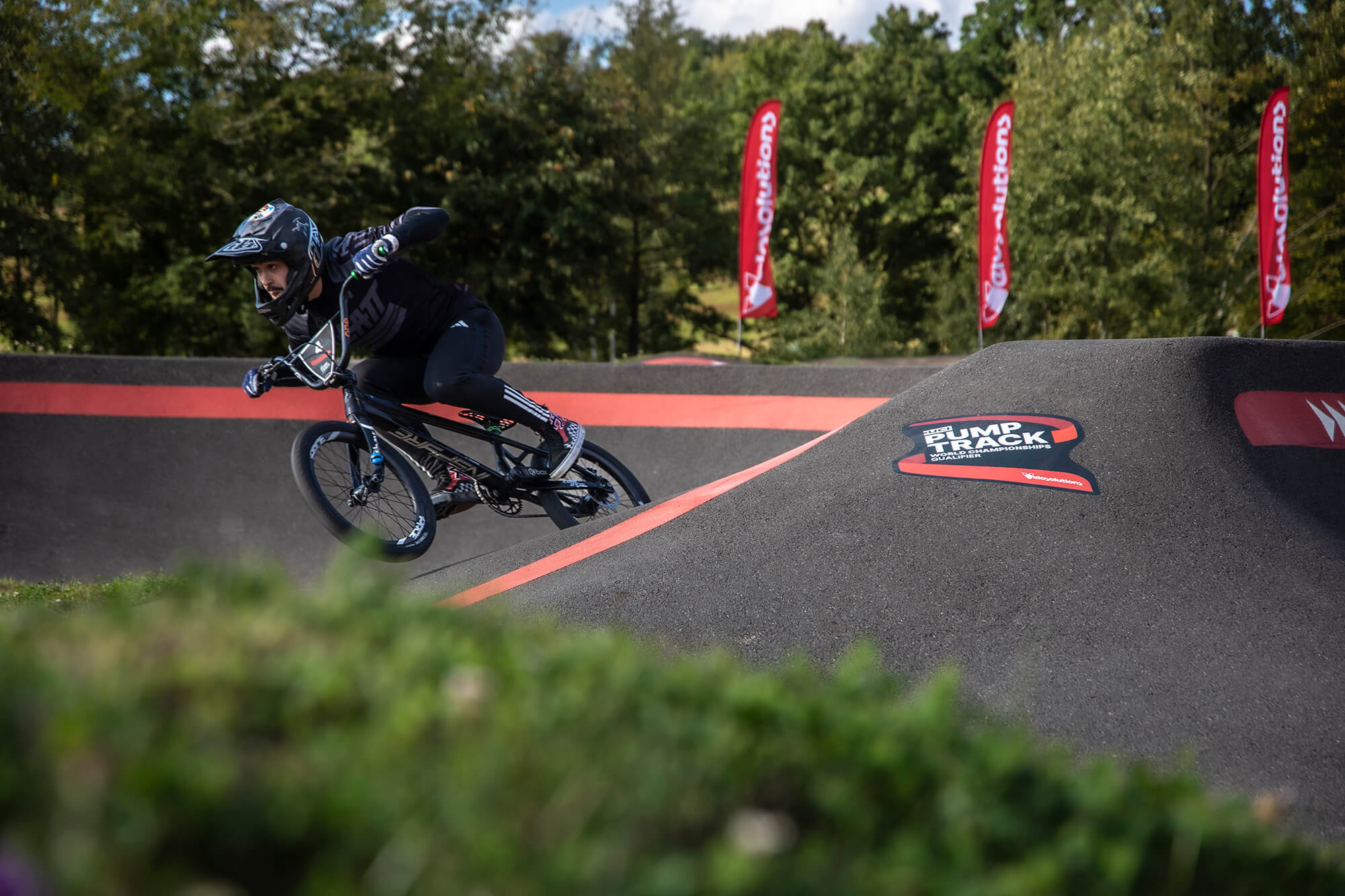 This was Kristína Madarásová's second win in the 2023 qualifying series, but this time she did it on a mountain bike … obviously her earlier win in the UK, on her BMX, is the standout for us haha.  Since Kristína had already secured her funded ticket to Argentina, it was second place Julie Heusequin who took the well-deserved ticket this time out.
Men:
1. Daniel HRADSKY
2. Martin SALEK
3. KristapsVEKSA
4. Tommy MISKOLCI
Women:
1. Kristína MADARÁSOVÁ
2. Julie HEUSEQUIN
3. Eliška BARTUŇKOVÁ
4. Marika KUDRA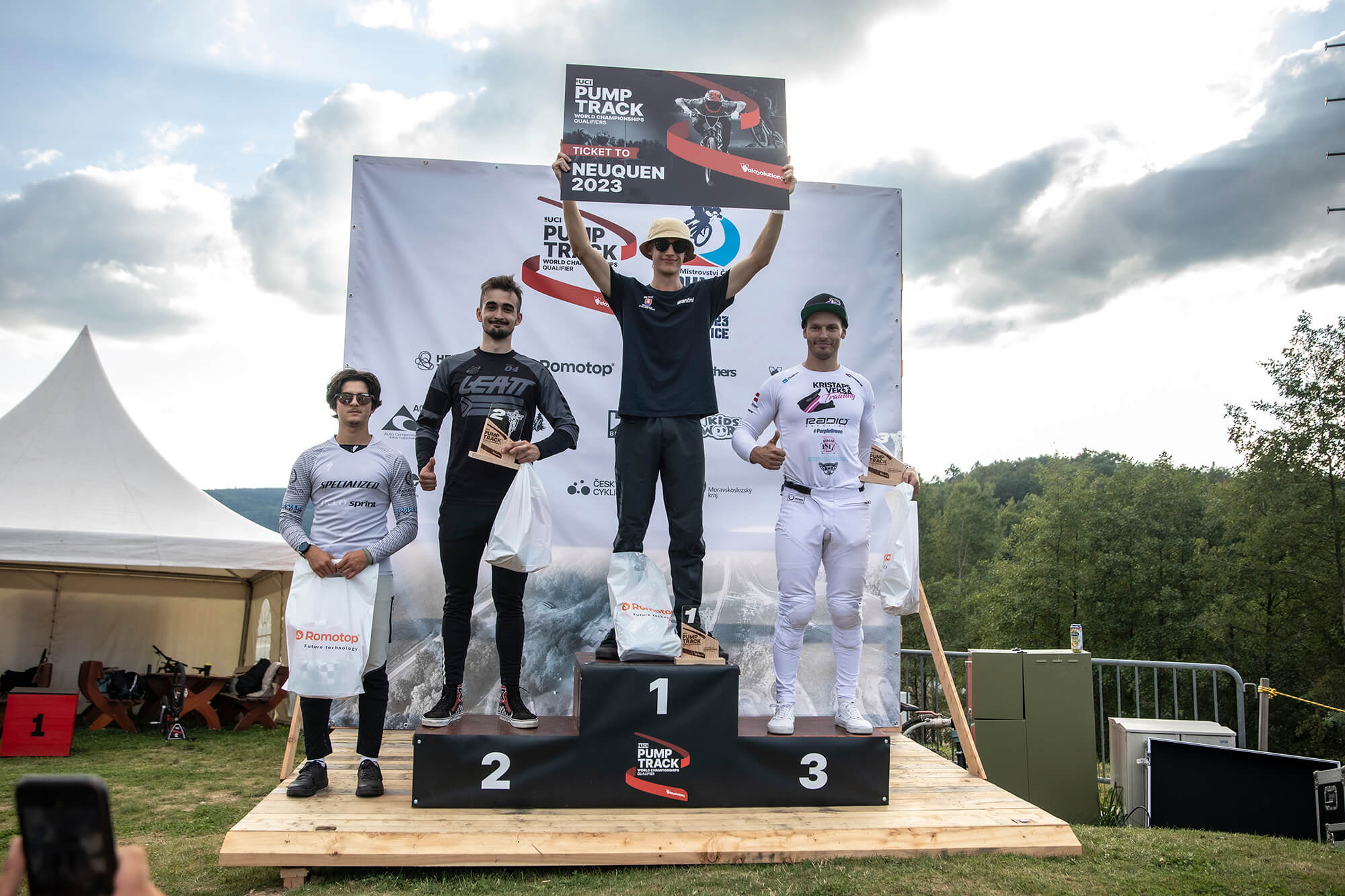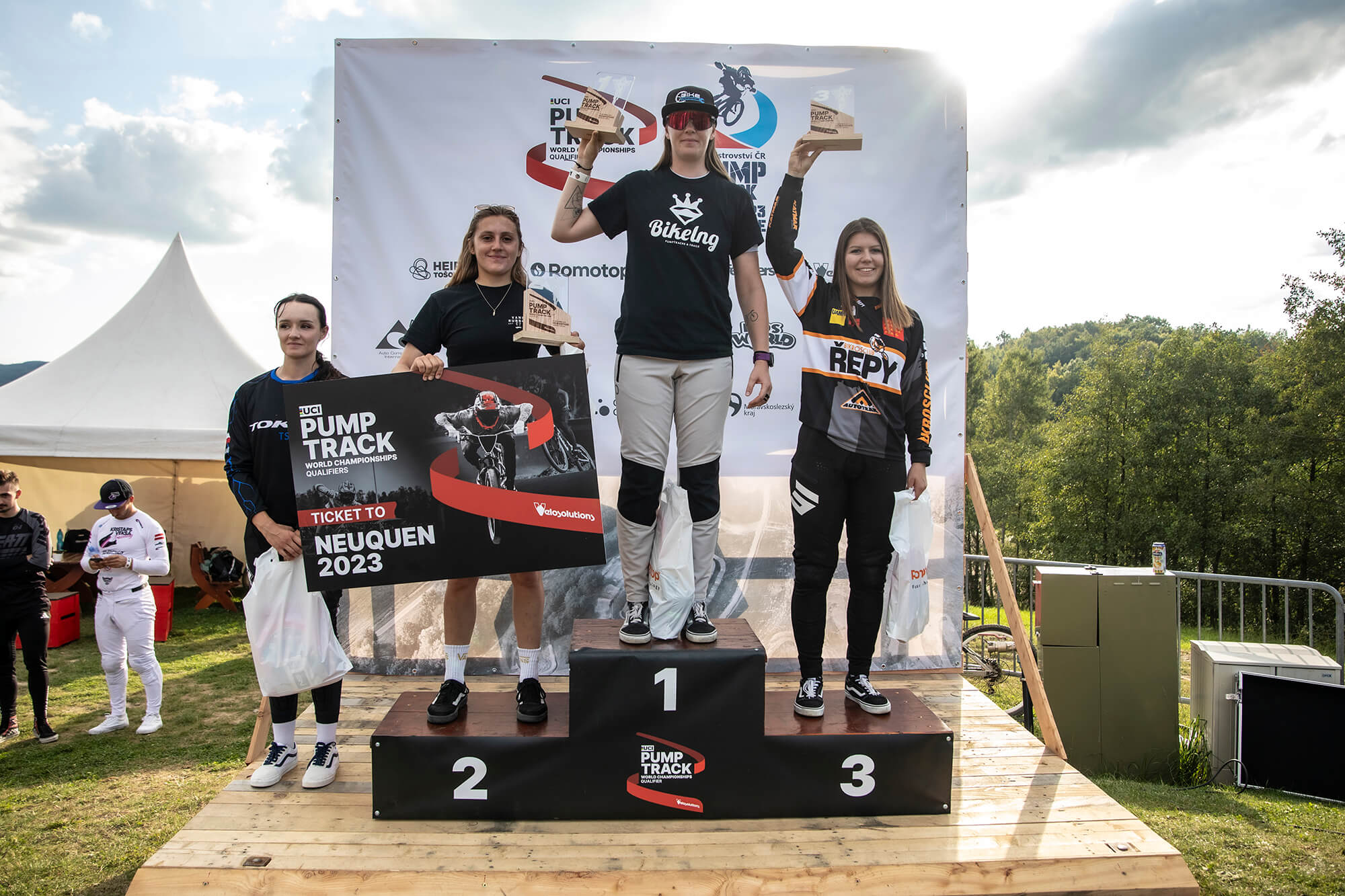 A big crowd of ruckus supports turned up in Saint-Laurent-de-la-Salanque, France to witness the frantic racing laid on by some of BMX's fastest. Thibault Dupont, one of the world's fastest on the pump track, was back and took another win in a time of 17.712. Thibault has got to be one of the favourites to take the UCI Rainbow stripes this year, we certainly would not bet against him. France's Anaia Istil, in second place, picked up the funded ticket to the finals. He was probably not back to 100% after a big crash on the tour recently … he'll be quicker when he arrives in Argentina.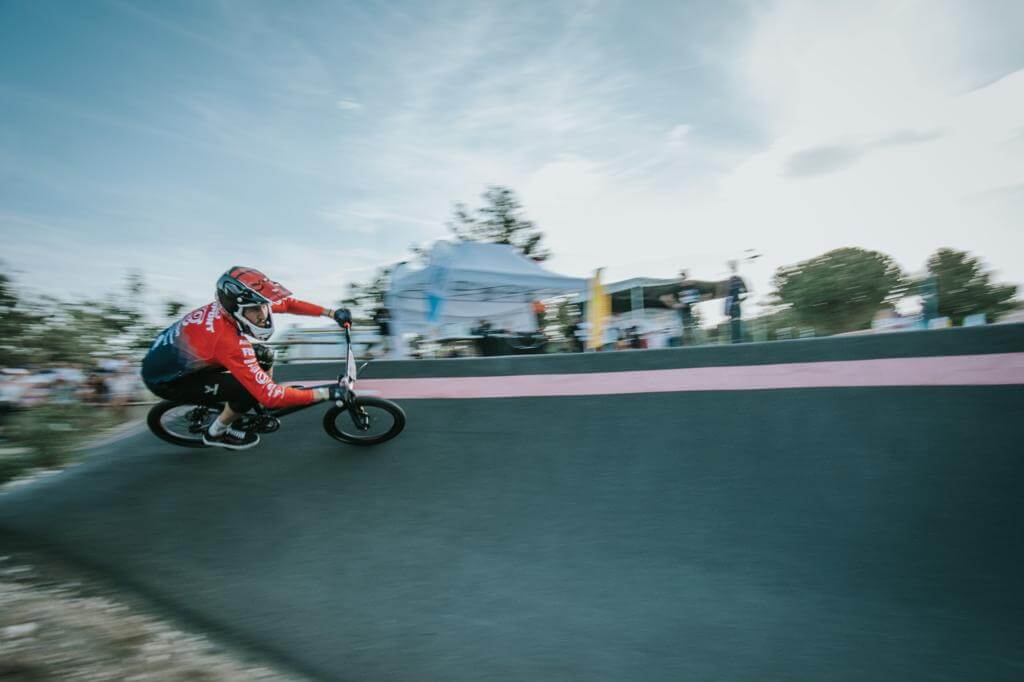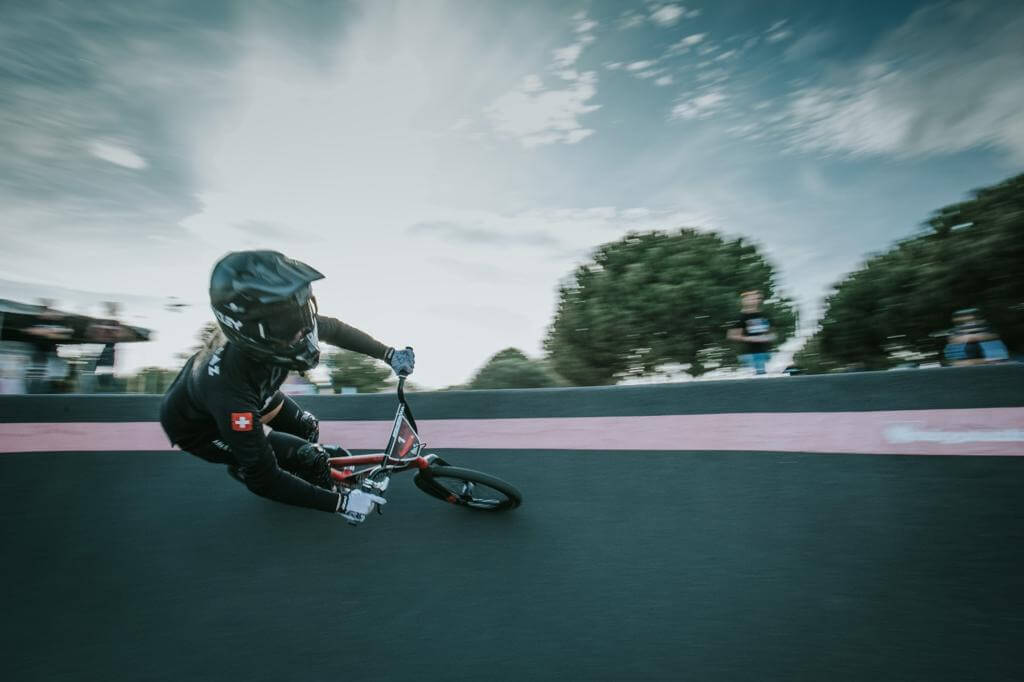 It was all about the Swiss on the women's side of the draw with both Christelle Boivin and Eloïse Donzallaz the names to beat all day. When the final rolled around it was a time of 19.921 seconds that gave Christelle the win.
Men:
1. Thibault DUPONT
2. Anaia ISTIL
3. Tanguy GRANDJEAN
4. Ian MORILLO
Women:
1. Christelle BOIVIN
2. Eloïse DONZALLAZ
3. Paula KIBARE
4. Nastasia GIMENEZ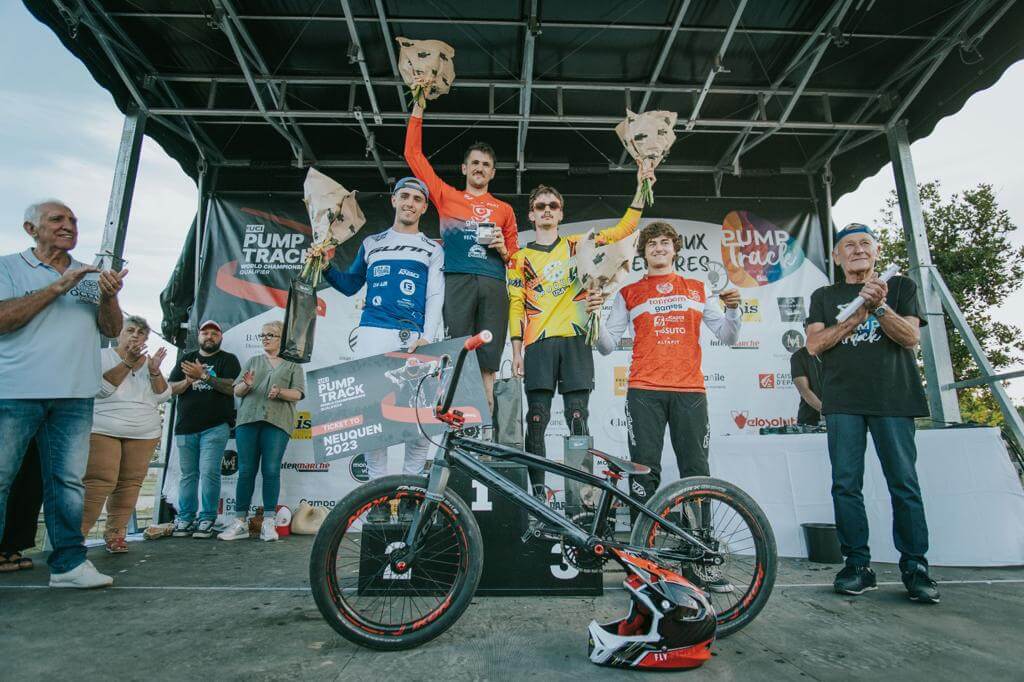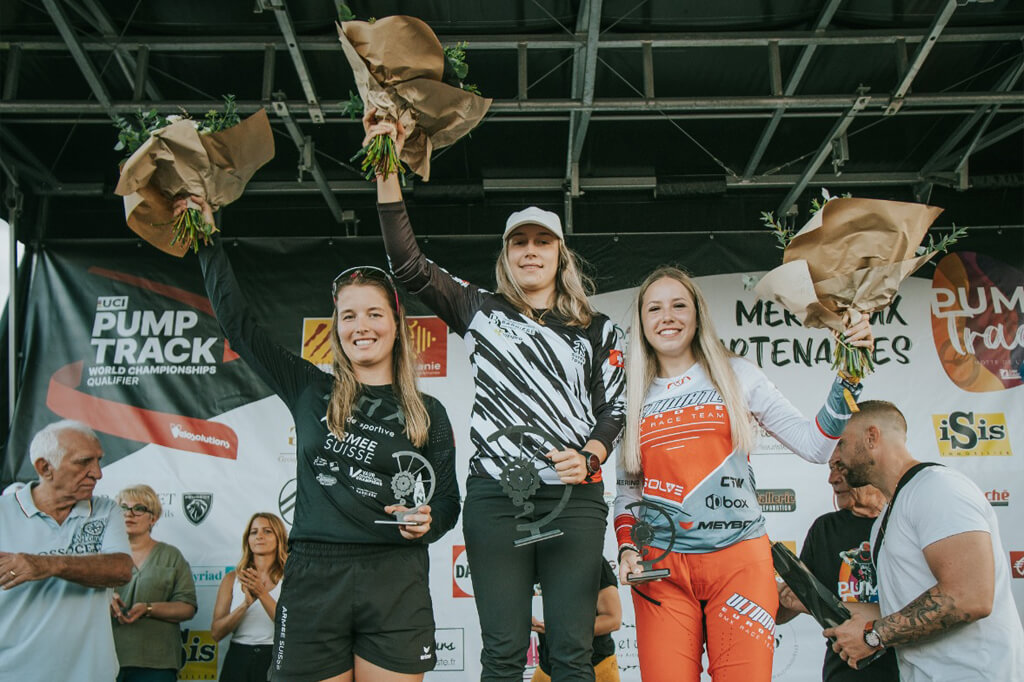 There are still opportunities to qualify for the Worlds finals on the horizon. The series hits Paris, Texas on the 30th of September, Christchurch, New Zealand on the 1st of October and Mont-Sainte-Anne in Canada on October 9th …. MORE INFO HERE!