Velosolutions UCI Pump Track World Championships Qualifier | Middelkerke, Belgium 2023
13 May 2023
Photos Dan Griffiths
Velosolutions UCI Pump Track World Championships Qualifier | Middelkerke, Belgium 2023
13 May 2023
Photos Dan Griffiths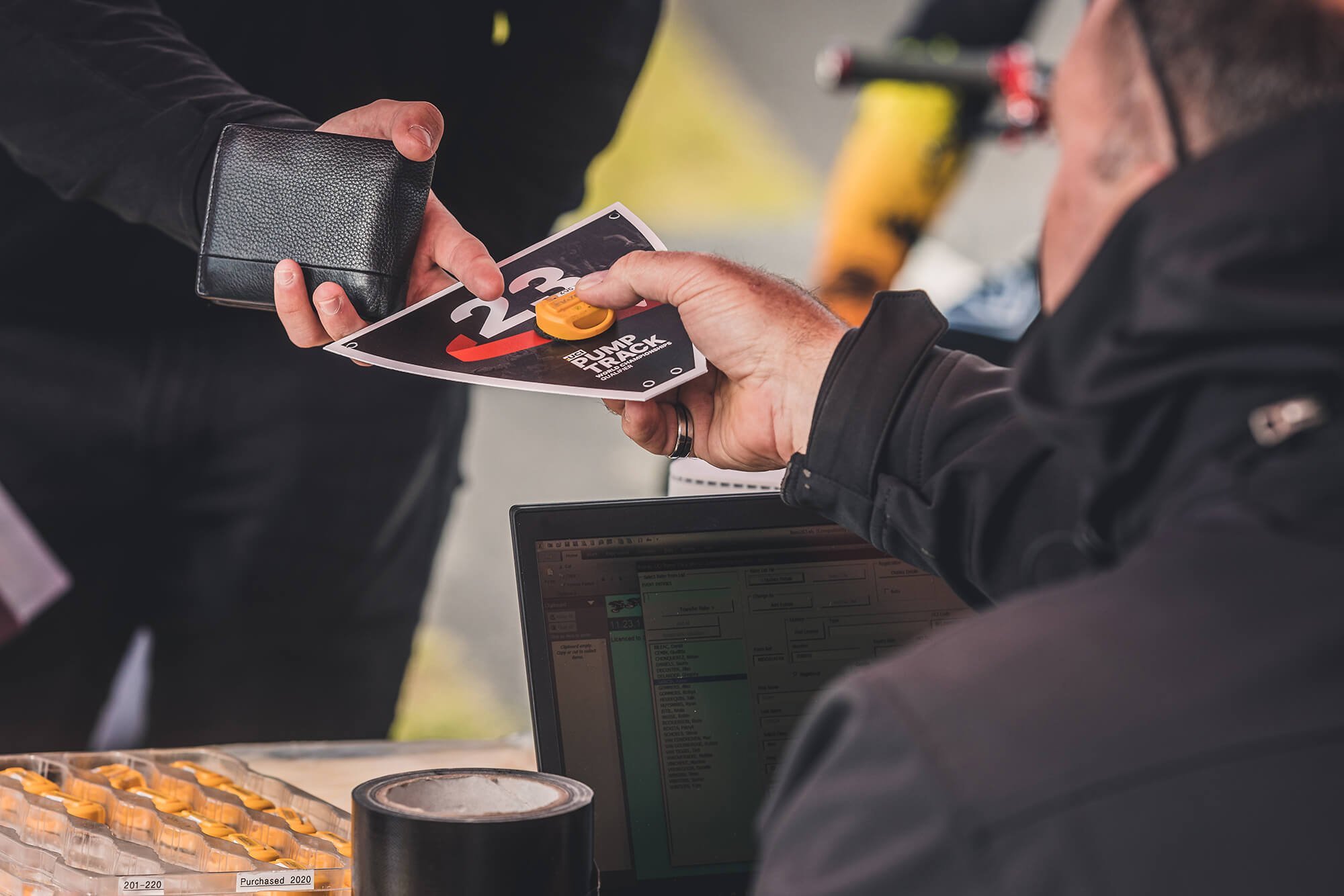 The 2023 Velosolutions UCI Pump Track Worlds qualifier series rolled into Middelkerke, Belgium as the Euro leg of the series shifted up a gear. As we predicted, Belgium's Didi Van Tiggel, showed up again after his second place finish in Fussen, Germany last weekend. Didi was looking for that all expenses paid trip to Argentina for the World Championship finals in November. Also in Middelkerke, was the 2021 World Champion Aiko Gommers, who was kicking off her bid to regain the UCI stripes she misplaced in Chile at the end of 2022.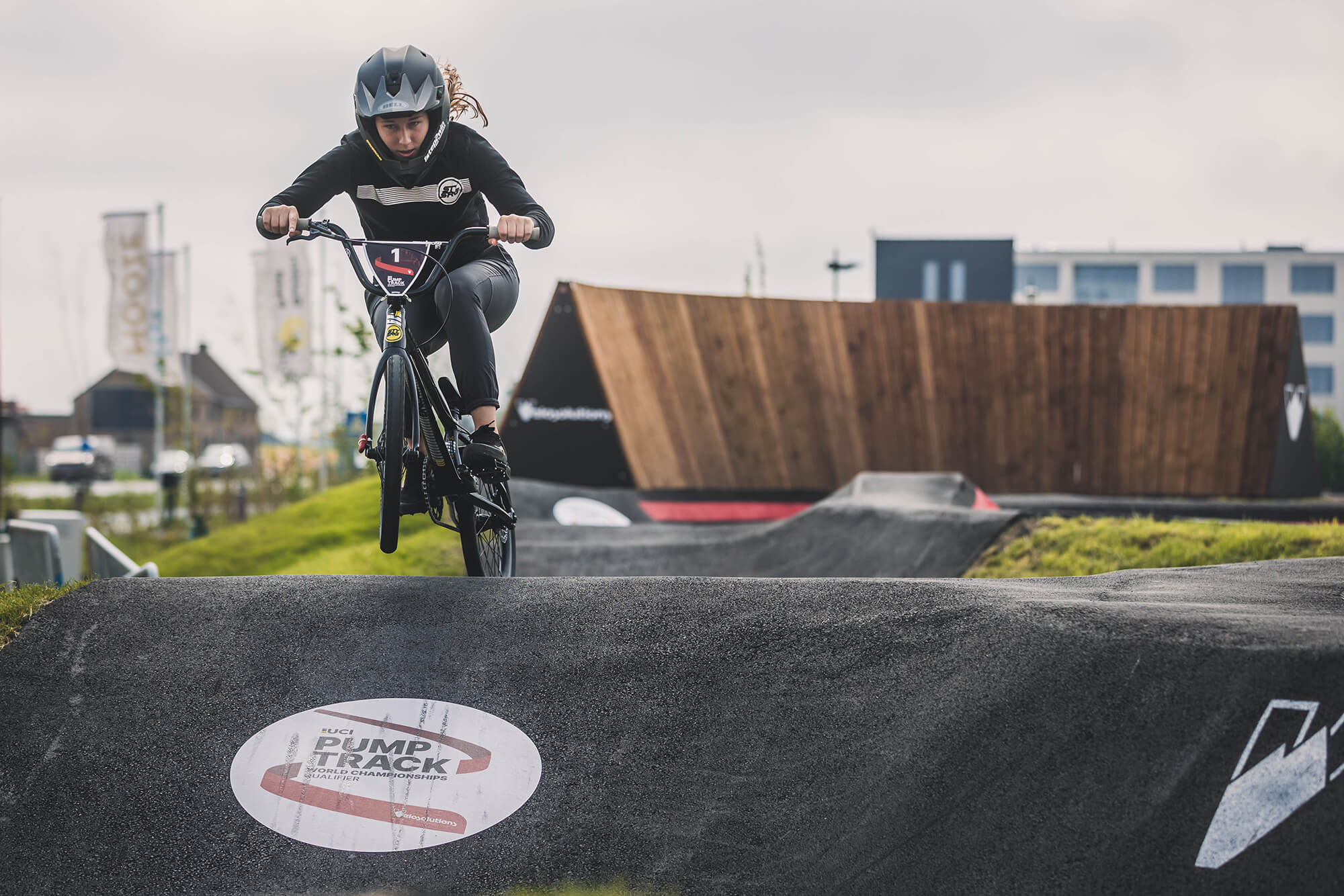 As well as taming the 295m long Velosolutions track, the riders would have to contend with a strong wind, and chilly temperatures … luckily Max Cluer was back on the mic to pump up the competitors.
By the time the Women were whittled down to the final, it was the Gommers twins who were left to battle for the ticket to South America. And it was so very close. Only 0.094 of a second separated Aiko and Robyn … with Aiko landing on the top step of the podium. Julie Heusequin rounded out the podium in third.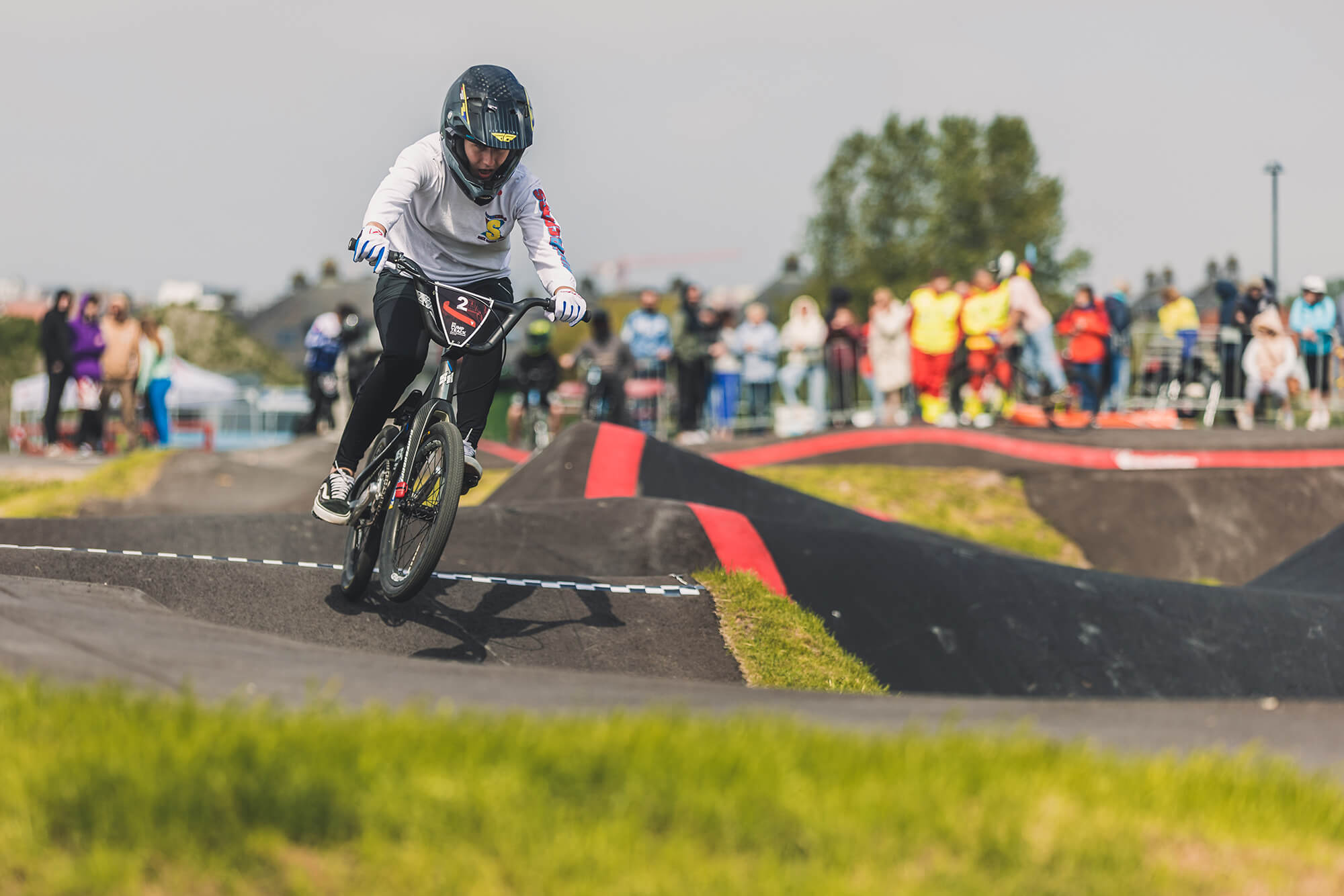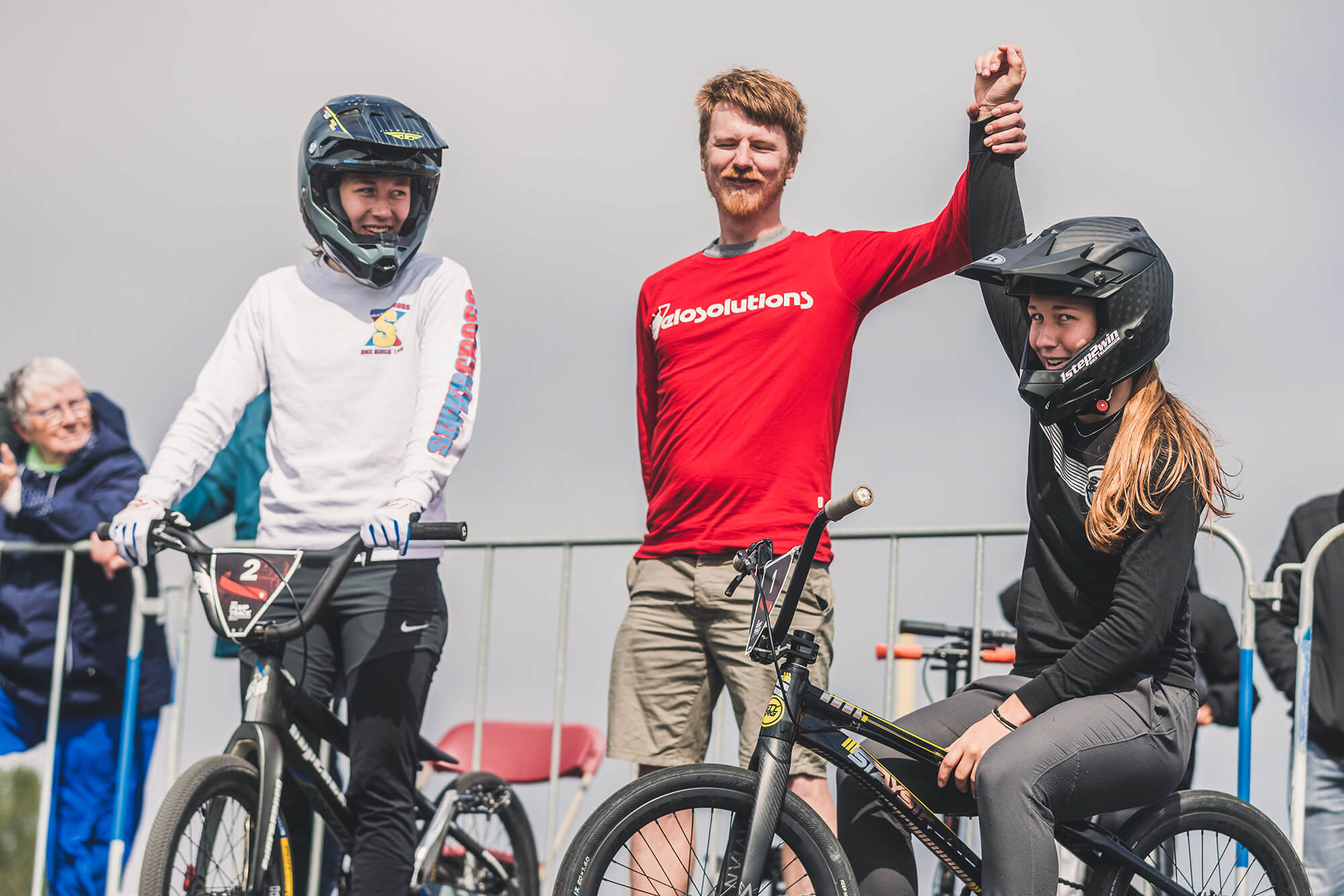 We briefly caught up with Aiko after her win and she told us, it was a 'fun but windy day! It will be a busy BMX racing season this year, so this qualifier was the perfect time to get a ticket for the finals already. Of course, I'm happy to give it a go for the stripes again in November!' We wouldn't bet against her!
Women:
1. Aiko GOMMERS
2 .Robyn GOMMERS
3. Julie HEUSEQUIN
4. Daniëlle VRENEGOOR
See full results/times HERE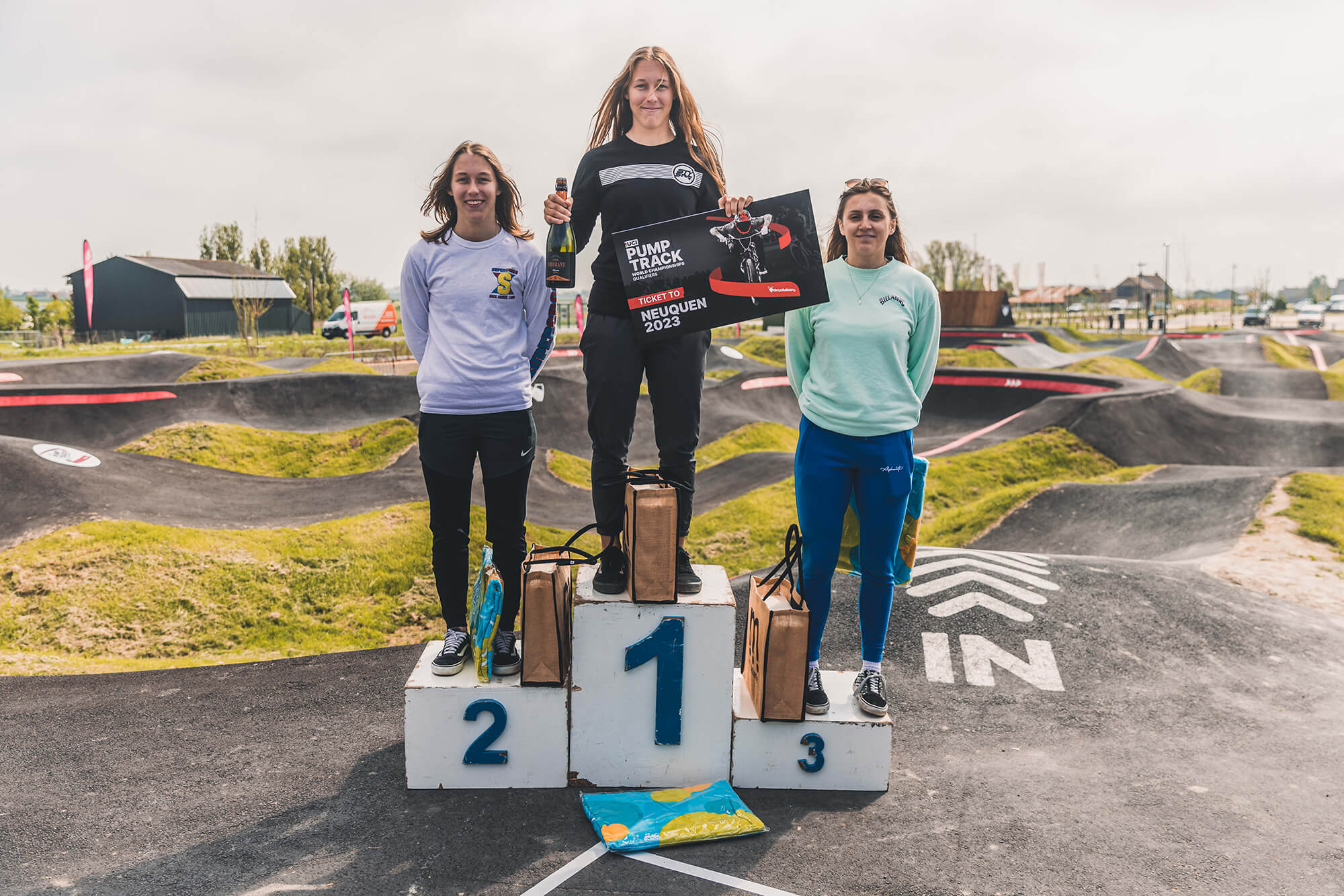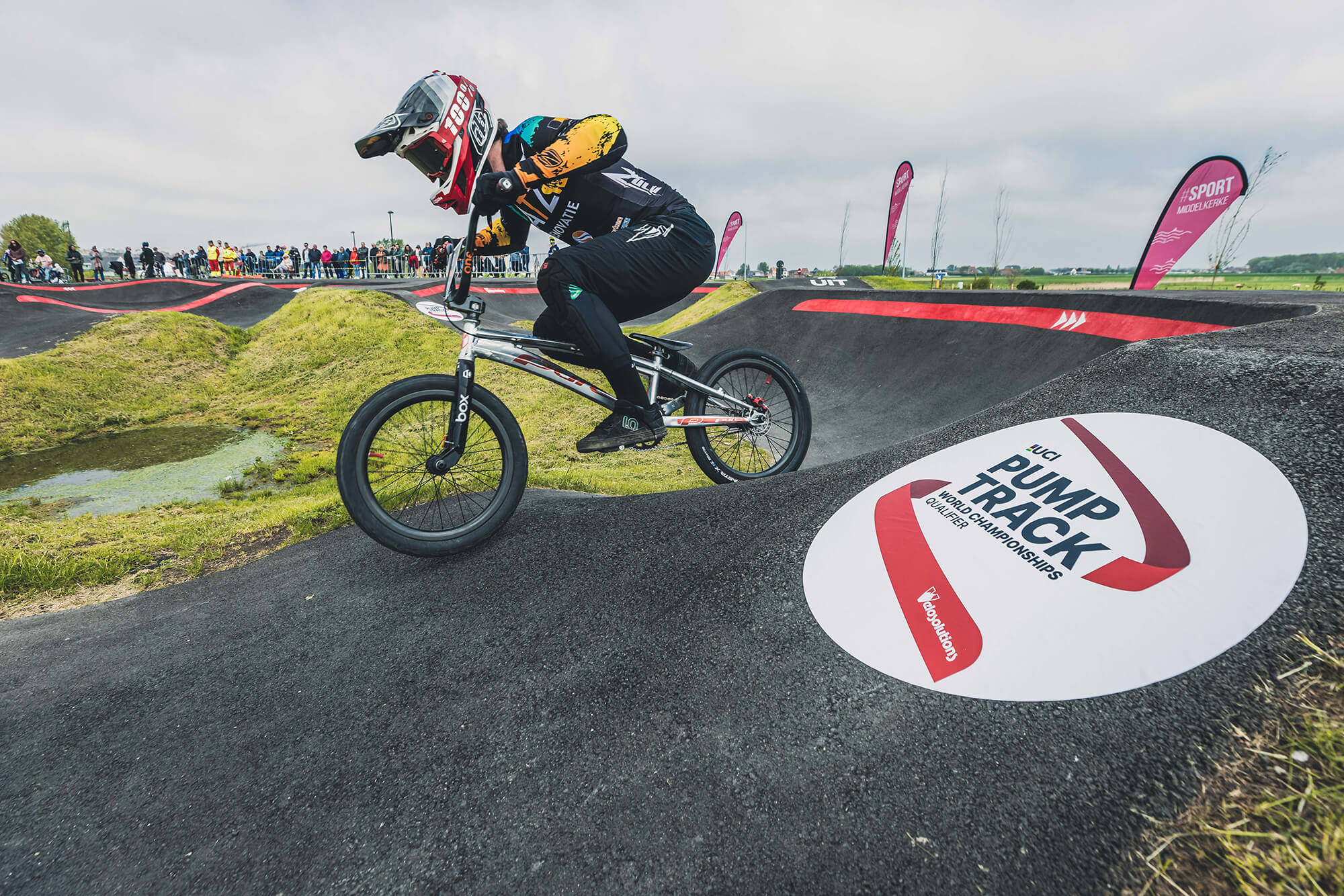 Out of the 22 riders on the men's side of the draw, it ultimately came down to an all-day battle between the pump track veterans Didi van Tiggel and Anaia Istil. Both swapped the fastest time back and forth, but in the final Didi pulled out a sub 29 second lap, the only one of the day, to take the ticket to Neuquen, Argentina. Third place went to Timo Windau from the Netherlands.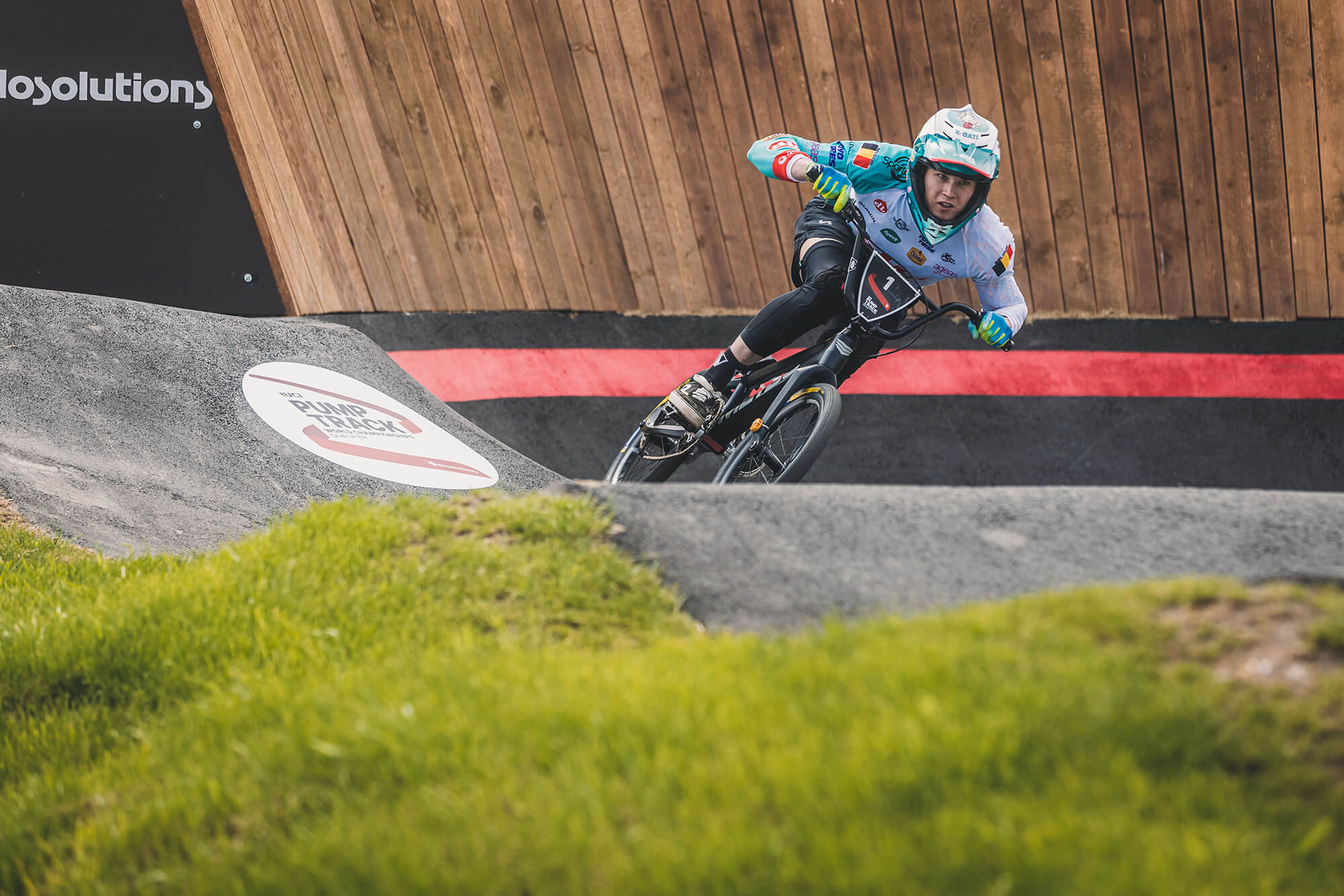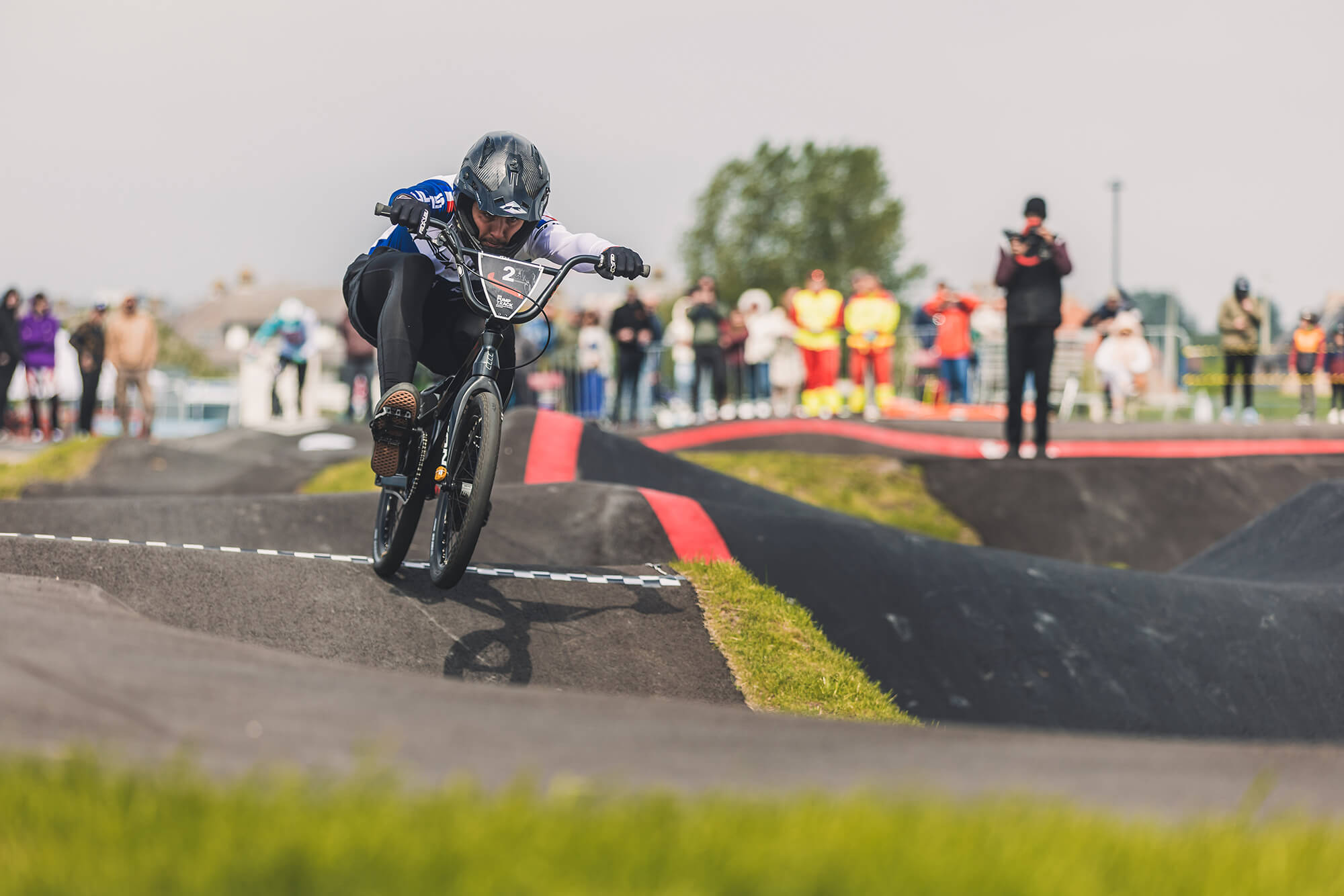 Men:
1. Didi VAN TIGGEL
2. Anaia ISTIL
3. Timo WINDAU
4. Max VAN EIJNDHOVEN
See full results/times HERE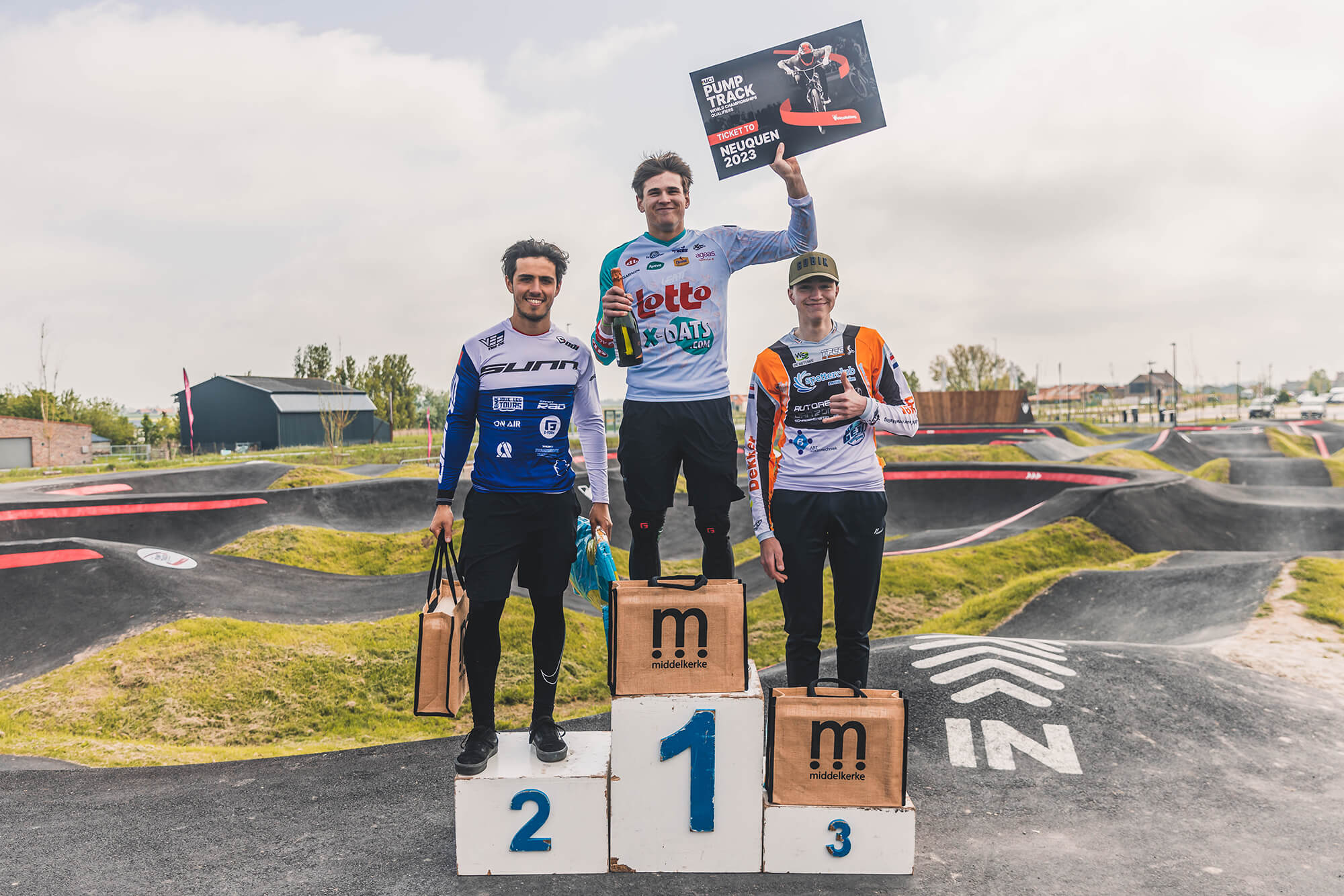 There are still lots of Worlds qualifying opportunities coming up in the series. Scotland hosts the next round on the 21st of May in Hawick. Then it's both Vittoria Bike Park hosts in Italy and Santiago, Chile on the 28th of May. The French round has been postponed until September due to a heavy racing calendar, but we'd expect that one to be stacked! You can sign up for the qualifiers HERE.