Velosolutions UCI Pump Track World Championships Qualifier | Isaberg, Sweden 2023
9 September 2023
Photos Berglund Photography  
Velosolutions UCI Pump Track World Championships Qualifier | Isaberg, Sweden 2023
9 September 2023
Photos Berglund Photography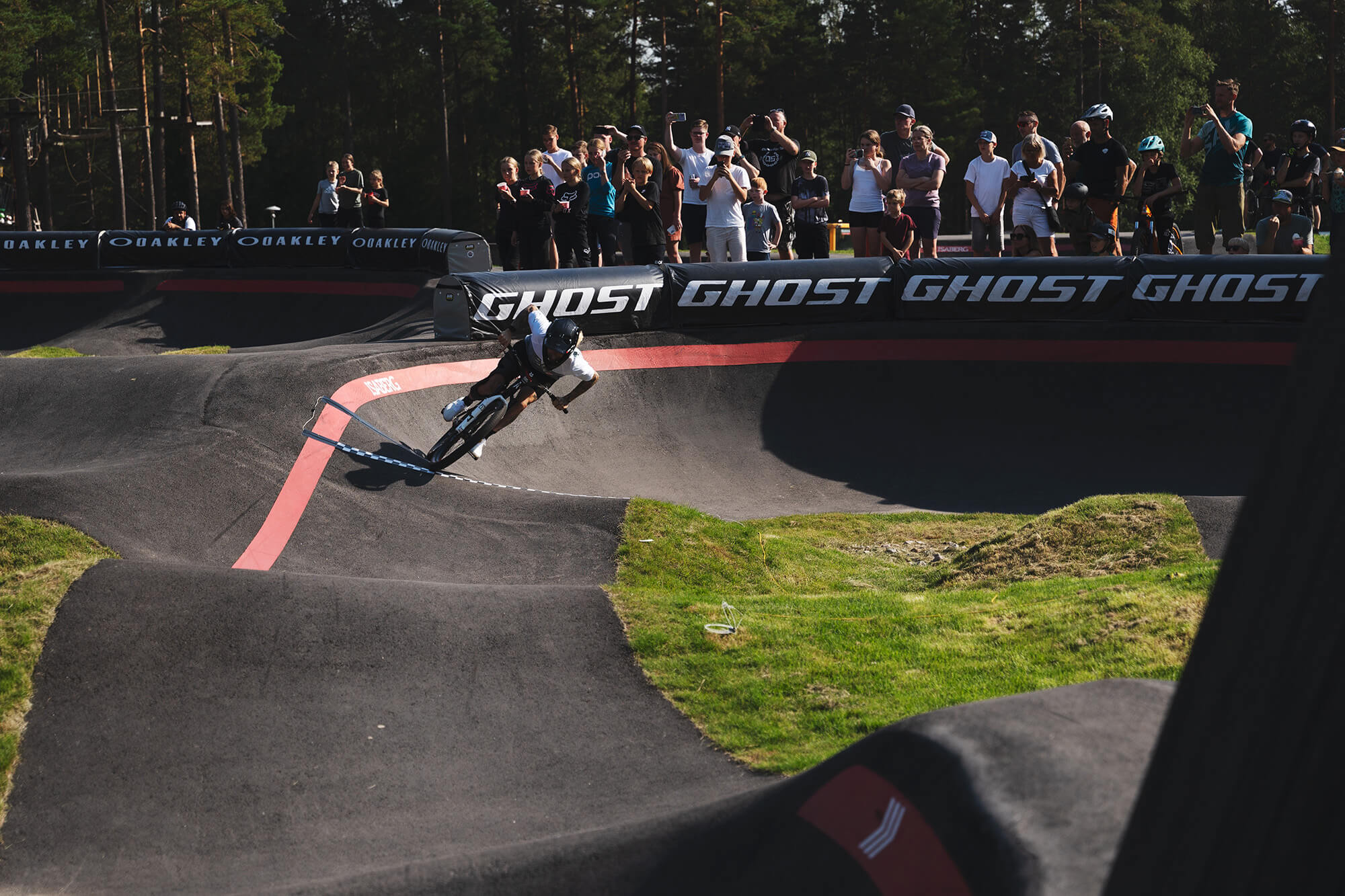 When you think of Sweden, you think heat … right? Well despite what your preconceptions may be, it was HOT in Isaberg last weekend for the 2023 Velosolutions UCI Pump Track Worlds qualifying round. It wasn't just the mercury rising either, the racing was hot and heavy too, with a large international field. Riders from Holland, Slovakia, Latvia and the USA, to name but a few, were in Sweden looking for tickets to the Worlds Finals in Argentina this November. Previous World Pump Track Champion, Tommy Zula, was also in town looking to secure a spot at the finals and his chance to wear the UCI Rainbow stripes again.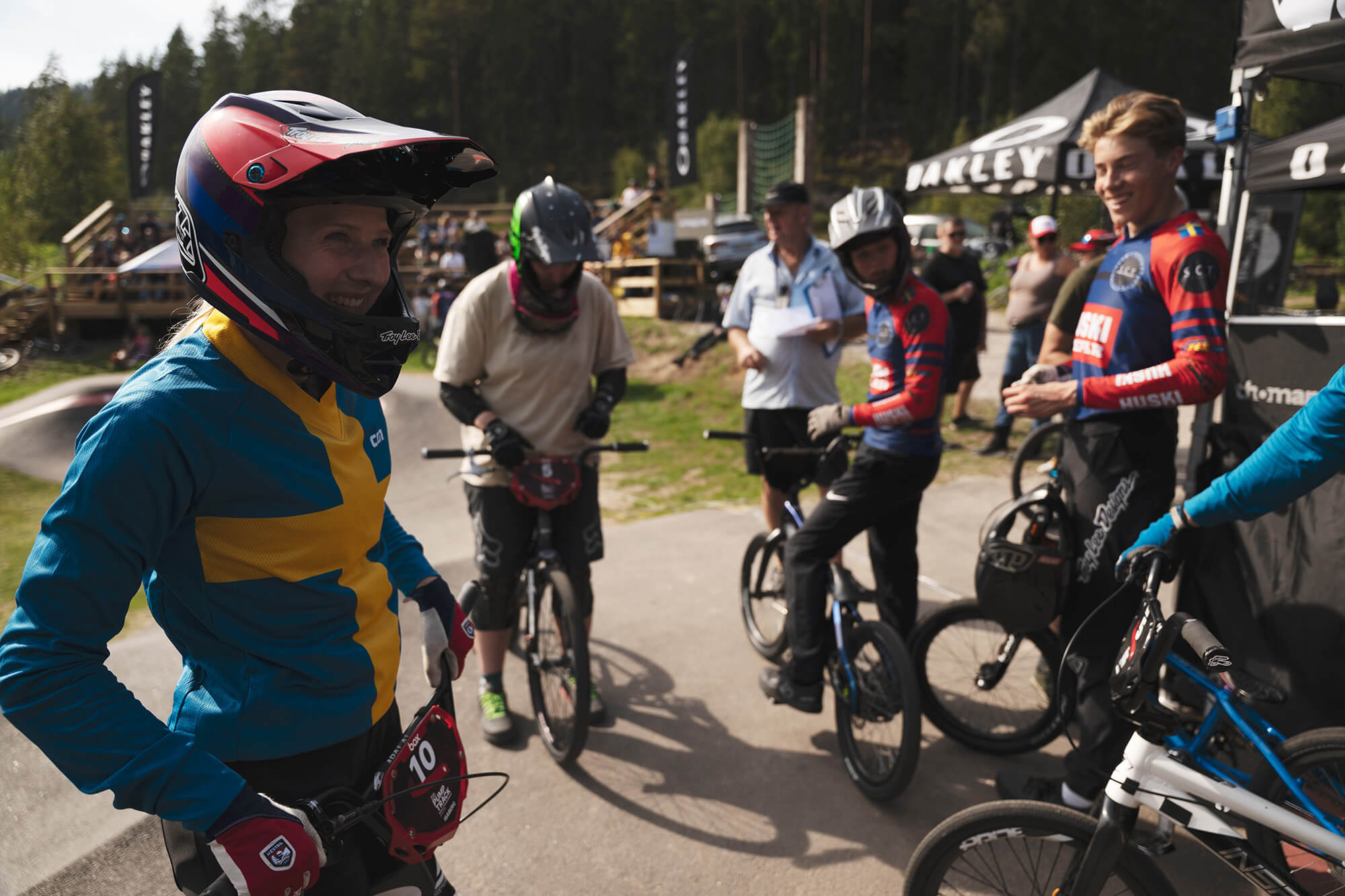 As well as the heat, the riders would also have to contend with the leg burning 295-meter-long track. We're tired just thinking about it!
The women class produced some epic battles. Swedish Champion, Felicia Klingstrom, who spent the entire week in Isaberg preparing for this event looked blazingly fast from the get-go! Although, several riders were not far behind. In the main event, Felicia went up against Paula Kibare from Latvia. With both competitors riding to their absolute limit, it was close, but in the end, Felicia stepped away with the win and the ticket to the World Finals! Kristina Madarasova rounded out the podium after beating Helena Sund in the small final.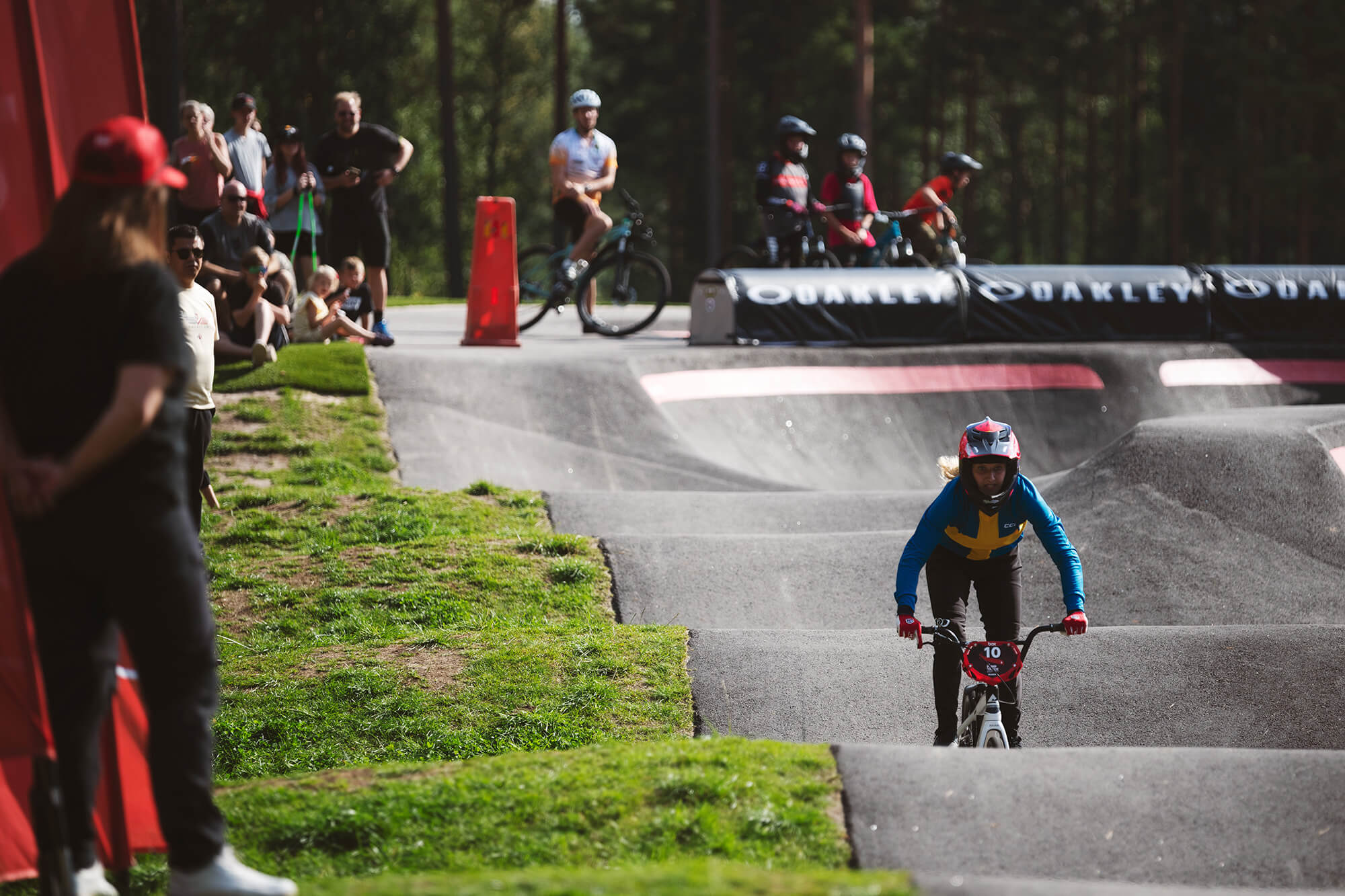 In the men's division, the newly crowned Swedish Champion and young gun, Love Sylwan, immediately put some pressure on the rest of the field, setting a blistering pace during qualifying, with times in the mid 27 second range. Tommy Zula made an impressive return to pump track racing after a 9-month knee recovery. Zula couldn't quite figure out how to reel in Sylwan and ultimately finished in second place after a nail-biting final round with only 0.05 seconds separating them. Third place went to Slovakia's Daniel Hradsky after a great battle with Filip Svanberg.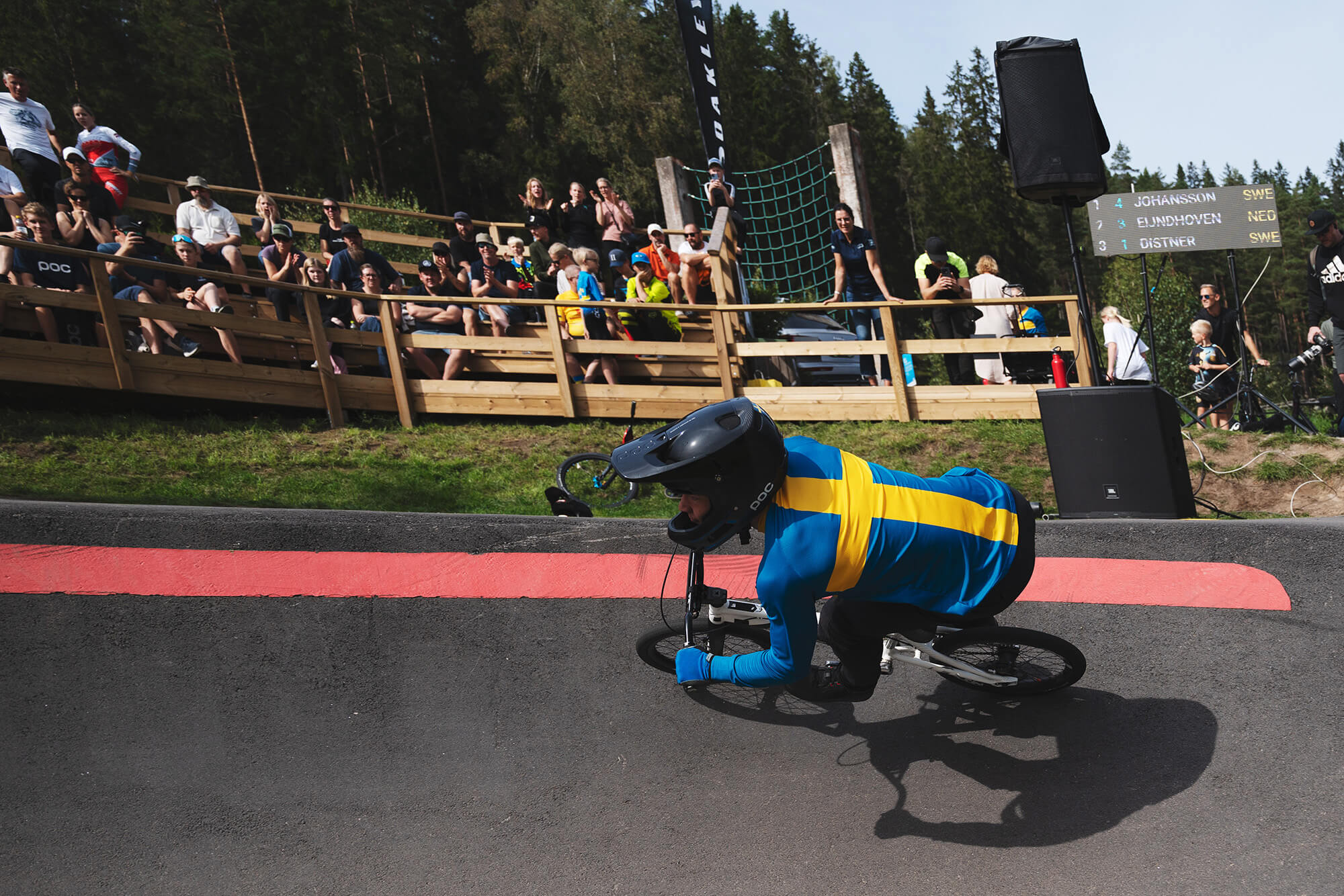 Despite that impressing international filed, both tickets to Argentina went to the local riders, keep an eye on them in November!
Women
1. Felicia KLINGSTRÖM
2. Paula KIBARE
3. Kristína MADARÁSOVÁ
4. Helena SUND
Men
1. Love SYLWAN
2. Tommy ZULA
3. Daniel HRADSKY
4. Filip SVANBERG
Next up in the qualifier series is a busy weekend on the 16th September with events in Latvia, France and the Czech Republic. Strap in!
You can sign up for the qualifiers HERE.