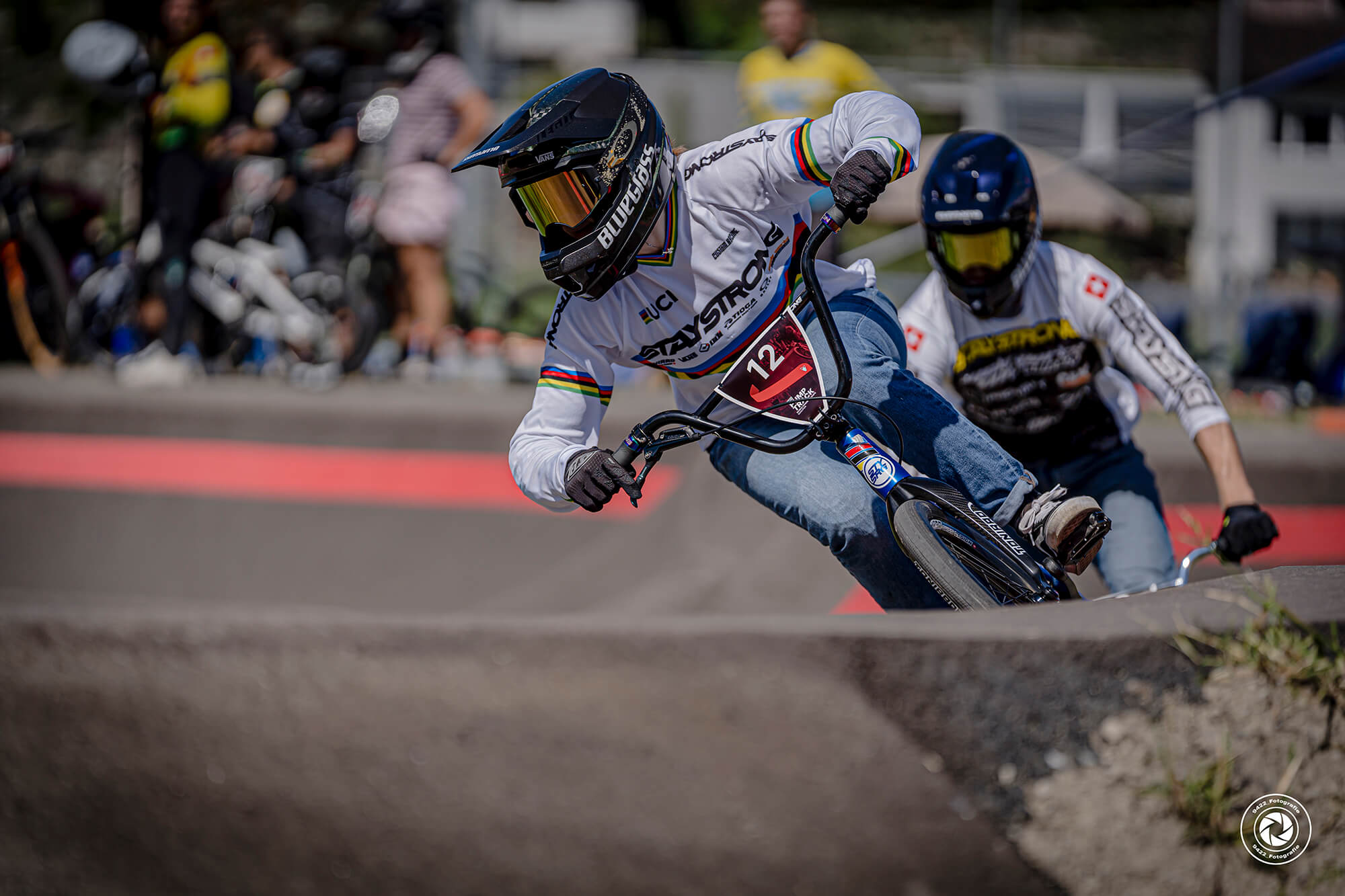 After a mid-season pause the 2023 Velosolutions UCI Pump Track Worlds qualifier series is back in full swing. Thal, Switzerland, was the venue for the return of the series that will culminate in Neuquen, Argentina on the 18th of November.
A big crowed turned out to support the riders, all looking for a ticket to Sount America. And the fans were in a threat with many stalwarts of the series on site ready to do battle, including Thibault Dupont and current World Champion Christa Von Niederhäusern.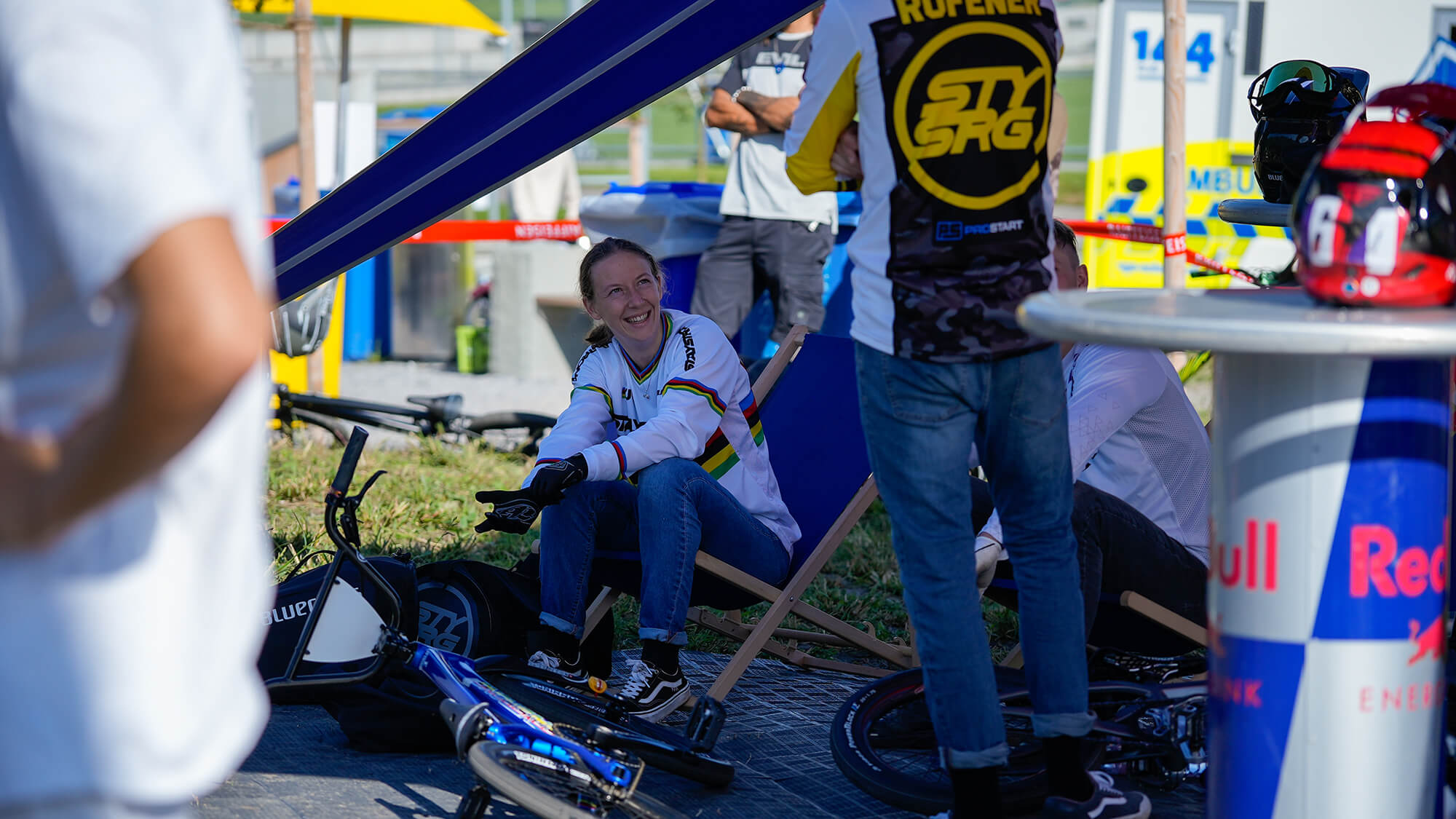 On the Women's side of the draw, Christa, as you would expect, was there to win. She posted the fastest time of the day with a 20.289 sec in her final run. Christa also picked up the Swiss National Champion title which ran in conjunction with the event. Von Niederhäusern had already won a qualifying event at Vittoria Park, Italy in May so the funded ticket to Argentina for the finals went to second place finisher, Slovakia's Amélla Kissová. Third place when to Eloïse Donzallaz of Switzerland.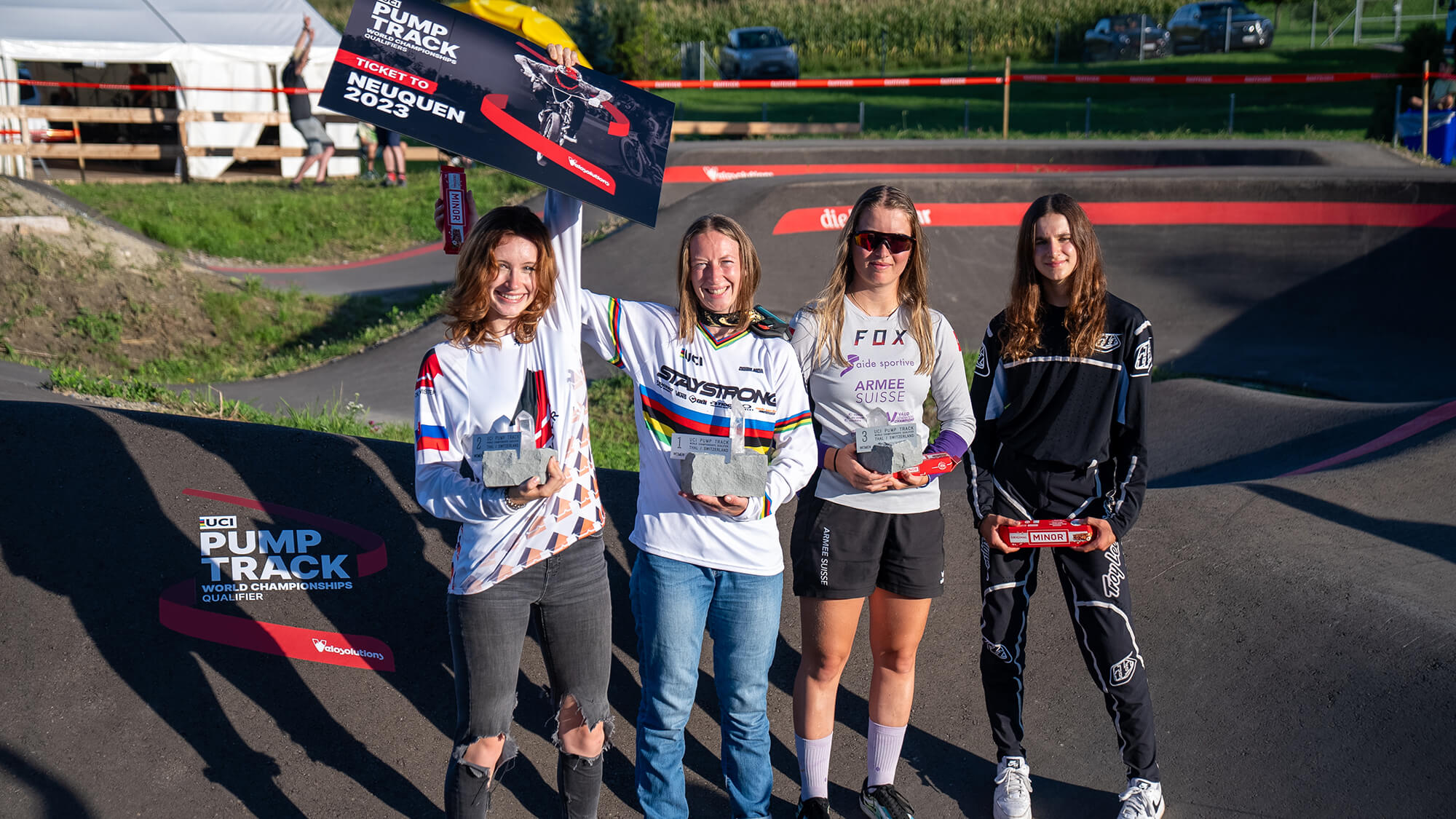 The men's draw saw an early exit for one the favourites, Anaia Istil, after a big crash in practice. Hopefully we see him back in the series soon.
The series stalwart we mentioned earlier, France's Thibault Dupont … came for the finals ticket and he was not leaving without it. His fastest time of the day, an 18.227 second lap, came in the final, and it was enough to secure first place. Switzerland's Tristan Borel time of 18.330 locked in second place. Interestingly, Tristan had been banging out the fastest times of the day in the earlier rounds, with a particularly impressive 18.038 in the semi-final. Latvia's Kristaps Veksa rounded out the top three.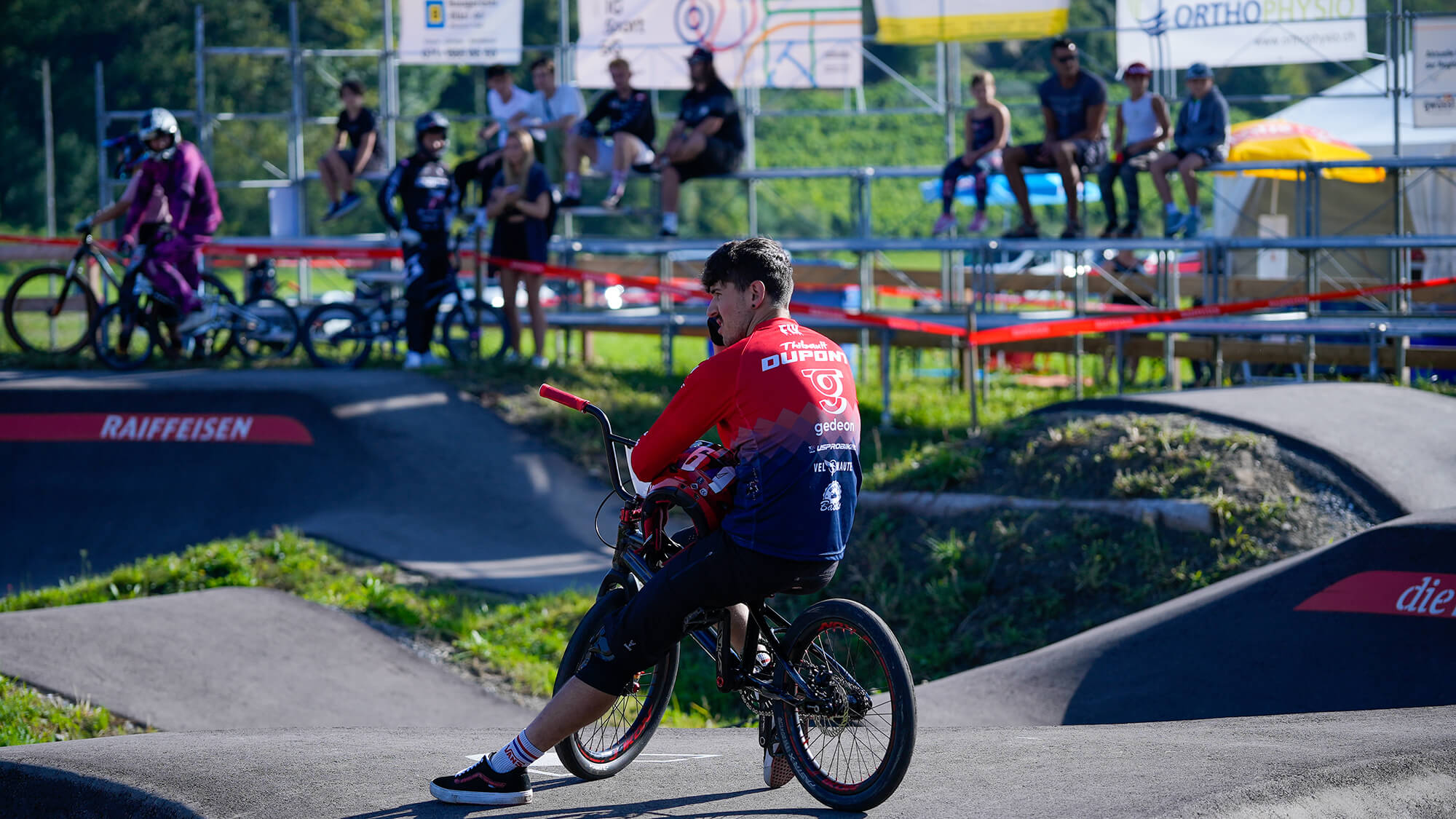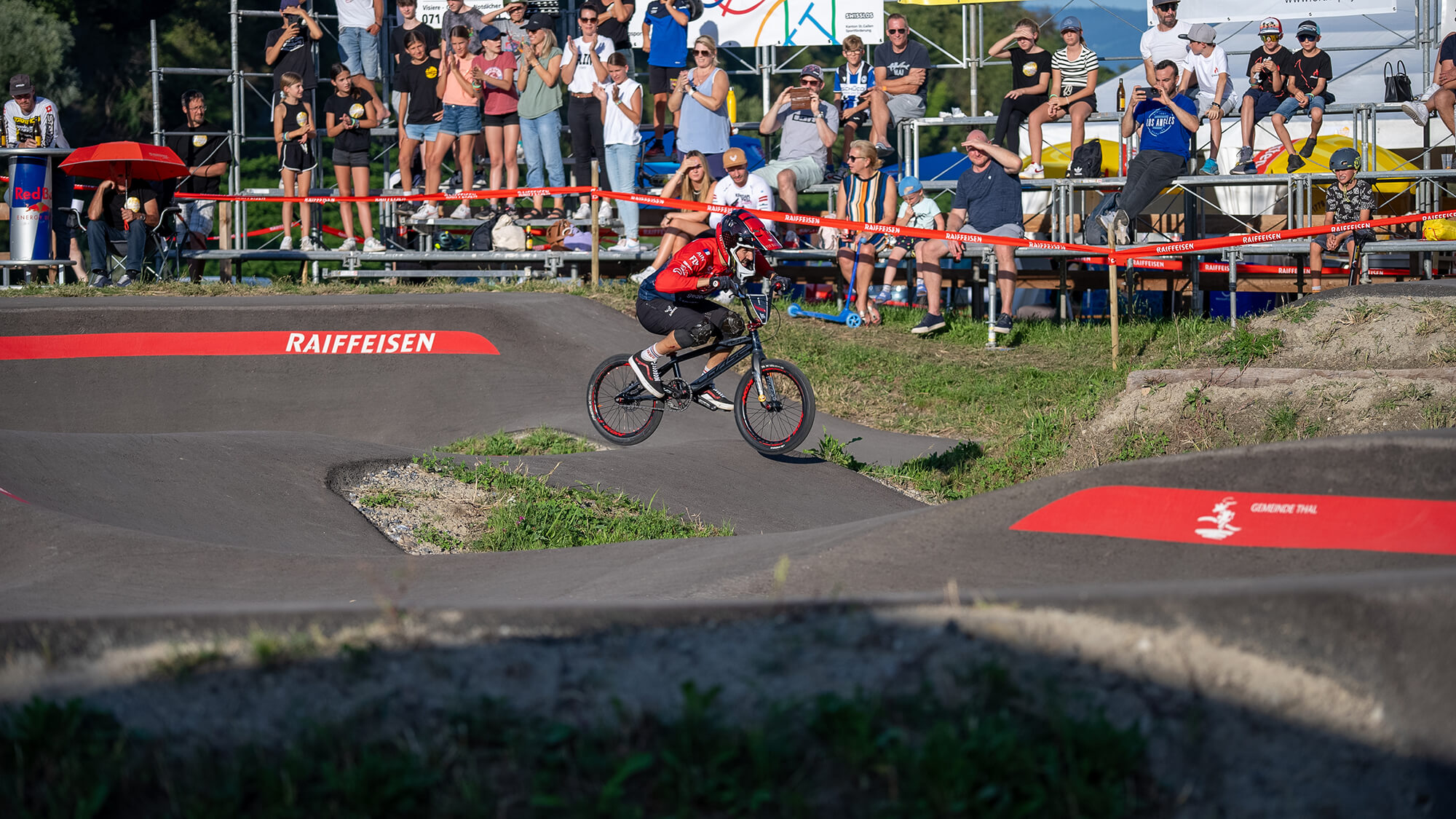 Women:
1. Christa VON NIEDERHÄUSERN
2. Amélla KISSOVÁ
3. Eloïse DONZALLAZ
4. Lena SCHNEIDER
See full results/times HERE
Men:
1. Thibault DUPONT
2. Tristan BOREL
3. Kristaps VEKSA
4. Tanguy GRANDJEAN
See full results/times HERE
Next up in the qualifier series is Isaberg, Sweden on the 9th September followed by a very busy weekend on the 16th September with events in Latvia, France and the Czech Republic! You can sign up for the qualifiers HERE.