A View from the Outside | Manchester
30th April 2019
By Su Massey
A View from the Outside | Manchester
30th April 2019
By Su Massey
First, let me state that I'm not a racer, I've never raced (unless you count the time I rolled around our local track!) but I've been going to, been dragged along to and coerced into, depending on how you look at it, Elite BMX events for years now. I've watched in awe at the risks the riders are willing to take and the boundaries they are willing to break. I'm a BMX fan, or to be more correct, I'm a fan of the riders. But this time out, on our latest international adventure, as we drove past the Manchester City, Etihad Stadium on the way to the to the British Cycling National Cycling Centre for the opening rounds of the 2019 UCI World Cup Series, what struck me was the disparity between professional football and professional BMX and what they have to do and risk to be successful at the highest level. I wondered how many, probably none, Olympic medals were won by the ball kickers next to the NCC … on the BMX track, there would be many.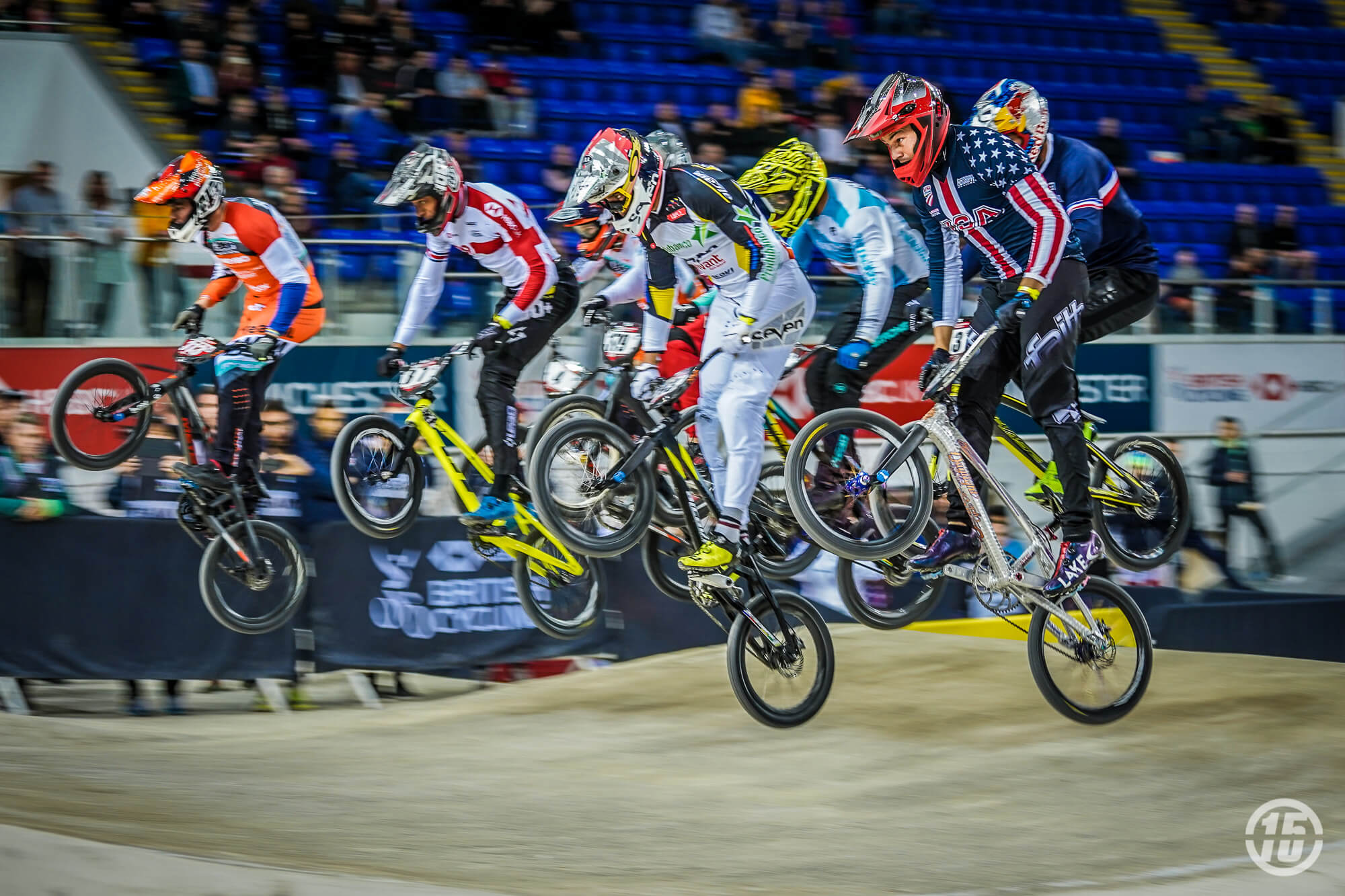 Just to be clear, I'm in no way trying to compare the two. Nor am I trying to diminish the skill and the talent that the top-level footballers possess, or the money that they generate; but BMX is an exciting, fast paced, adrenaline fueled ride! Football, from my perspective, doesn't come close, it's not even in the same ball park … excuse the pun. BMX racers are brave, they are fearless, I'm in awe … but why are they paid a pittance in comparison with some of their sporting counterparts? Every time they leave that gate, 8 meters up, they take risks that most other athletes could not even comprehend. Risks that could result not only in career ending injury but in a permanent transformation of their lives … where's the reward?
Unfortunately, when an Elite BMX racer suffers an injury or retires, their income, as small as it may have been, is gone. In my short time as a BMX fan I've seen too many Road2Recovey funding campaigns … where's the insurance?
Take Day One of the Women's event in Manchester. The first semi-final was an exhibition in carnage! Almost instantly, Australia's Saya Sakakibara was knocked unconscious and rushed to hospital, thankfully I hear she will be okay. Seconds later Laura Smulders, Alise Willoughby and Camille Maire went down, hard … out for the day. All that training, dedication and hope comes crashing to an end in a fraction of a second. And the goal? It seems to be all in the hope of being one of the lucky 48 who make it to Tokyo next summer. But what about a pay cheque for the hundreds that don't make it? Where's the reward?
Look at Kye Whyte's amazing achievement on Day Two. Ultimately what reward, other than the all important personal triumph, does that bring him? He has achieved so much and worked so hard to achieve it but been paid so little, I assume. These fearless athletes need more support, more money … more respect.
Clearly there are some things that need to change. To have better supported riders, the sport needs more butts in seats, more paying customers, more money in the sport, more for the risk takers … or at least that's what it seems like from the outside looking in. Yes, easier said than done. I'm not going to pretend I have the answers.
From a casual observer, the current format at these World Cups makes for a long, scratch that, a very long race day, even for someone who loves the sport. It drags on, or at least that's what I saw in the faces of the paying fans in Manchester. There are also many breaks during the day, too many. Yes, these breaks are much needed by the athletes … but, there needs to be more engaging entertainment during these interludes to keep the fans in their seats. I saw so many drift in and out of the stadium, with lots missing the following rounds as the stands seemed to be getting emptier and emptier as the day progressed. The tickets were not cheap either, not by any stretch. It seems to me that cheaper tickets and full stands would, in the long term, be more beneficial to the sport rather than the far from full stands last weekend.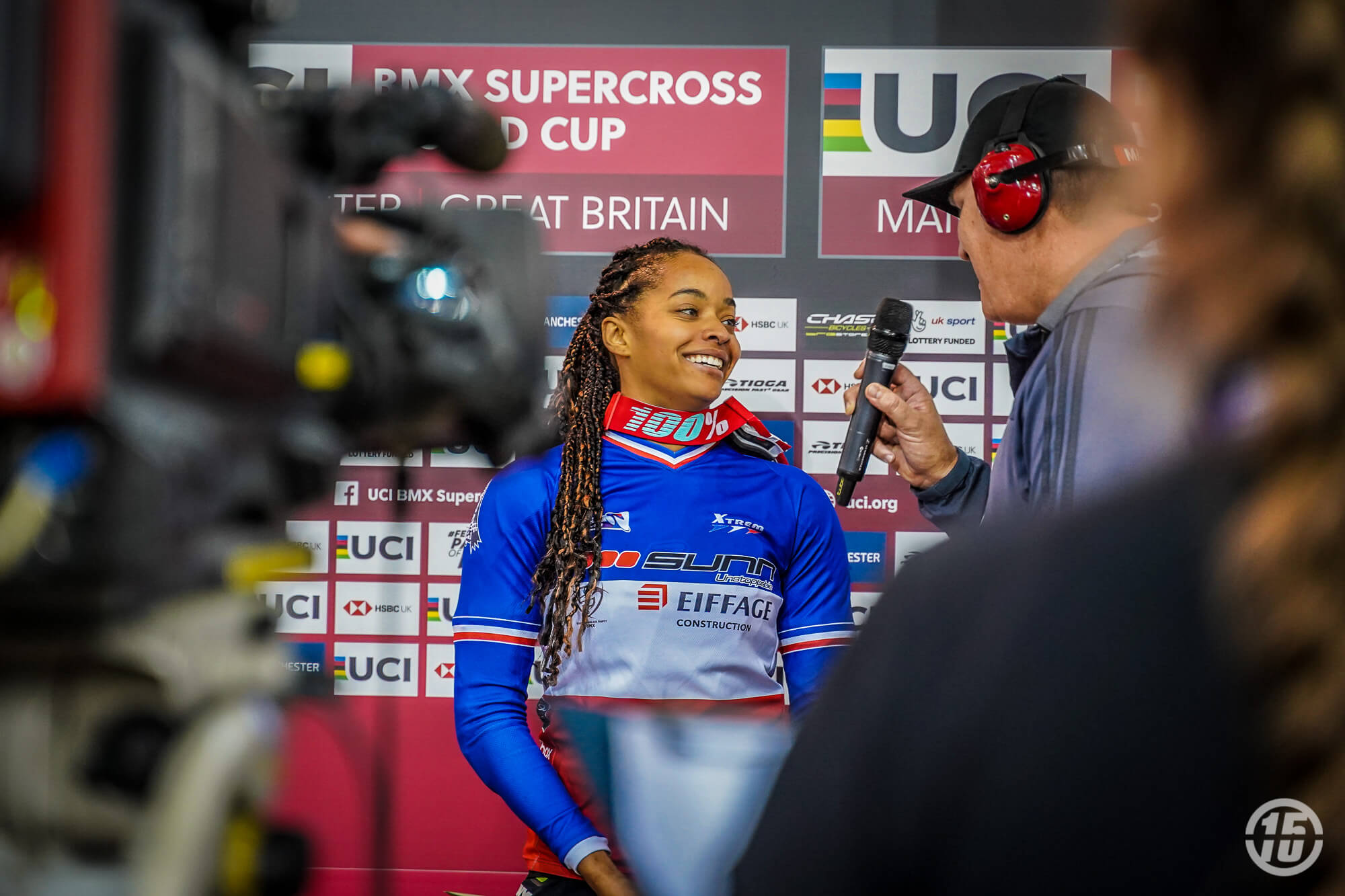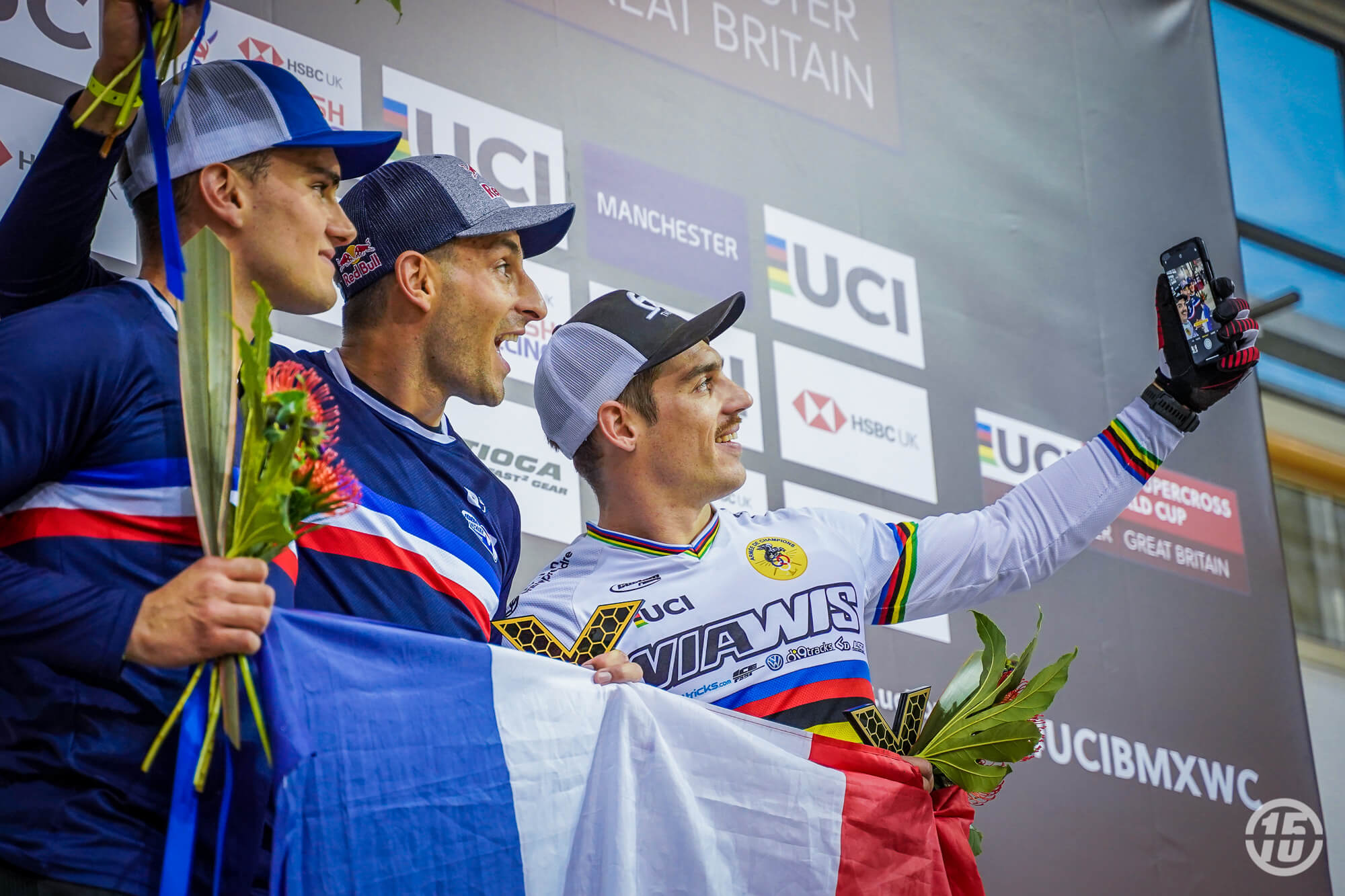 To be fair, the atmosphere in Manchester was electric, especially with Sharrock's exploits on Saturday followed by the phenomenal Kye Whyte on Sunday. But, to shorten the event, maybe racers need to have qualified previously, maybe there needs to be less riders … somehow the day needs to be shorter. Straight to knock out Rounds? How about three mains, wasn't that how things were done in the past? Build more excitement, or rather, tension when it matters. Don't get me wrong, Manchester was amazing, the riders were … wow! But it's a long day, especially for children. Sadly by the time the winning riders mounted the podium most of the crowd had left, which is a shame for the riders and their families who have worked so hard.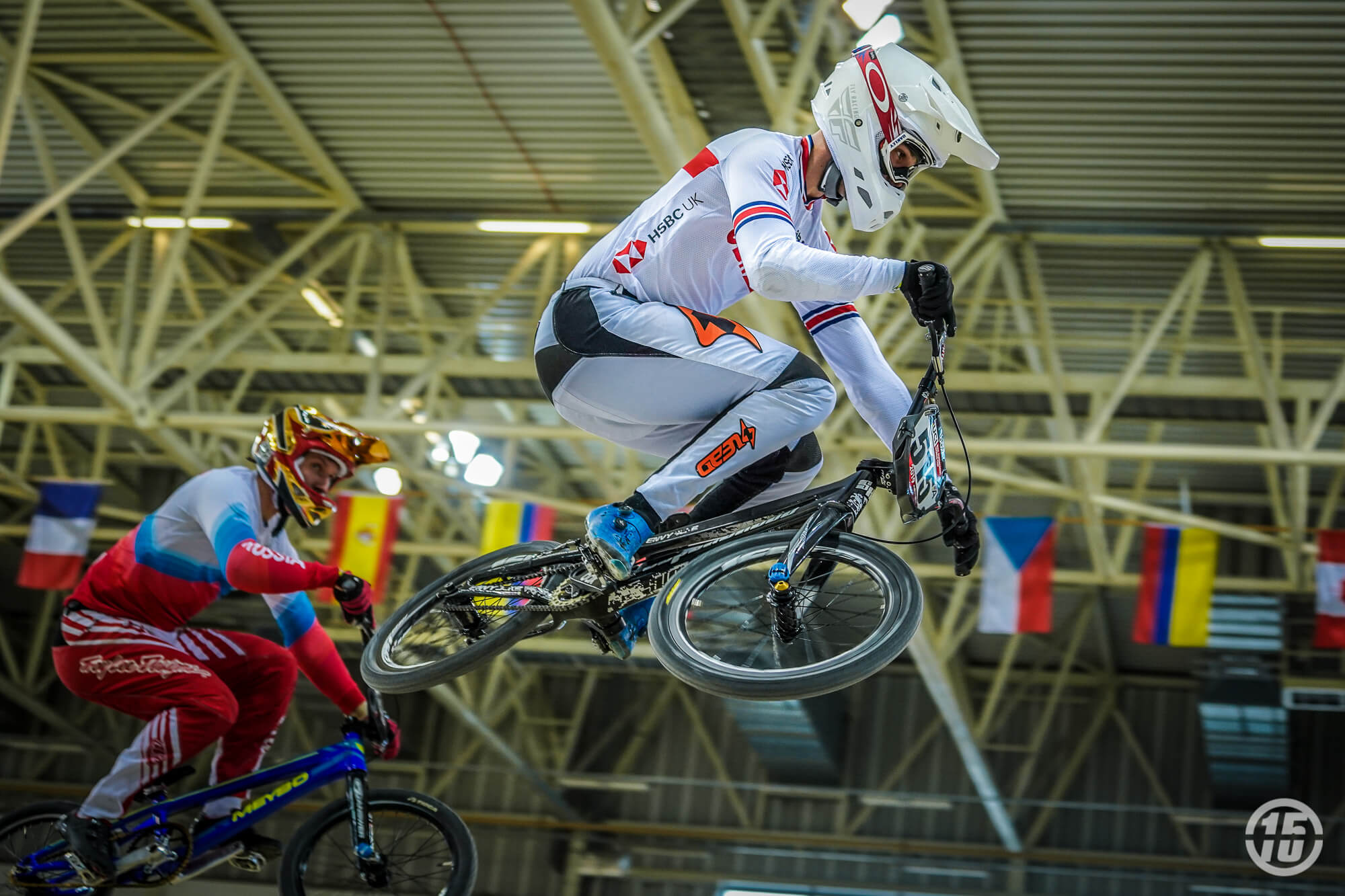 The world of sport needs to take stock. BMX needs to take stock … your riders are brave, resilient and supremely talented, they never fail to deliver amazing entertainment, football doesn't come close! Give them the credit, the recognition, the respect and the money they deserve … I'll be in Papendal, until the end, at the podium …
Photos from Round 1 in Manchester >> HERE