Korean brand Wiawas BMX unveil their new carbon Frame and Fork combo, the Atom-X at Eurobike. This time around they have gone down the more traditional route when it comes to carbon BMX frames rather than the glued in tubes of their Rokon frame.
The new Atom-X, described as a 'professional BMX racing frame', incorporates the mythical 'graphene nano technology' … 'the simplest and thinnest material mankind has ever discovered'. Wiawis claims 'the application of of Graphene Nano Technology makes a lighter bike, stronger and more flexible'. After years in the search of a stiffer frame we're not sure why Wiawis are claiming more flexibility … maybe something got lost in the translation? They have yet to disclose the weight of the new frame.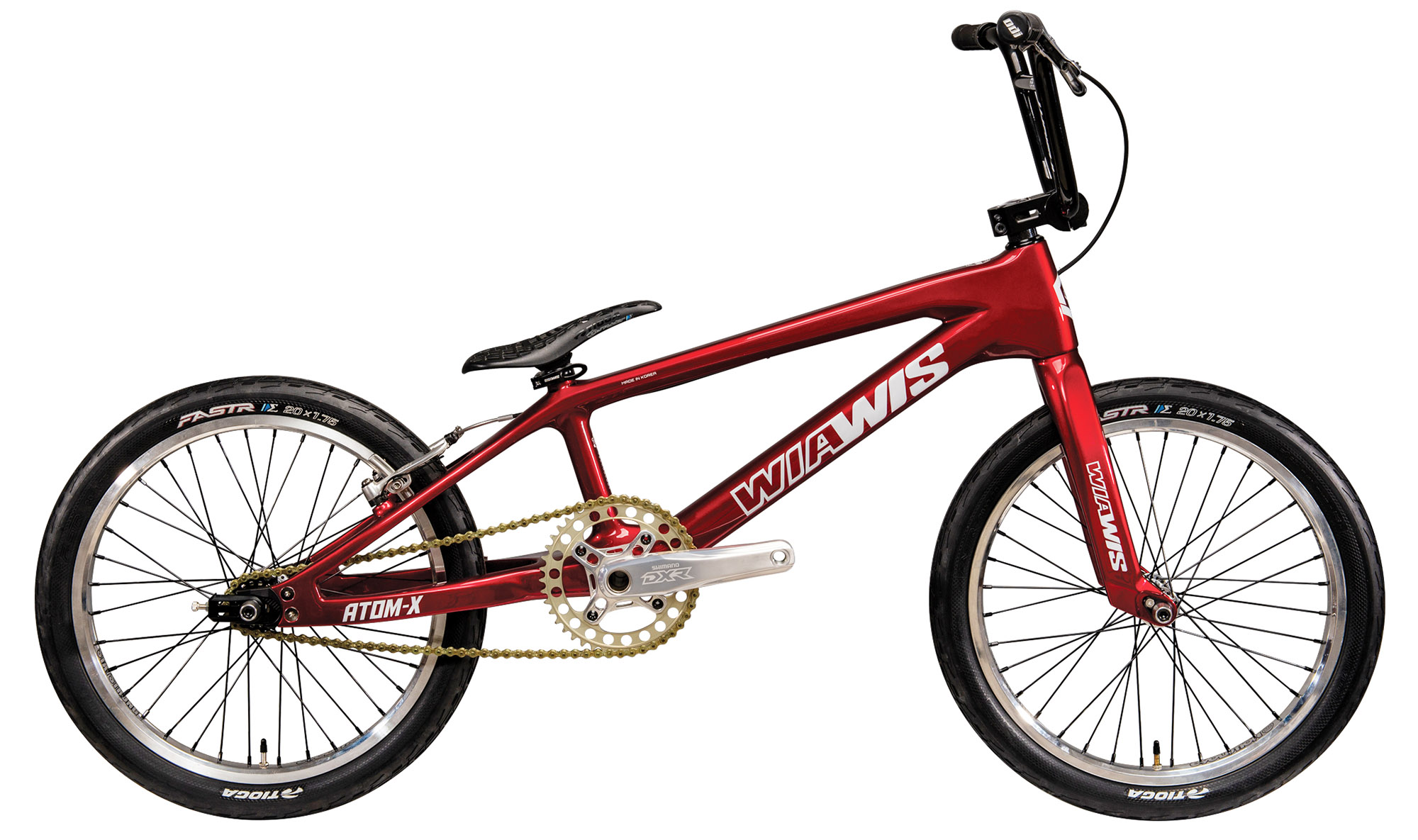 The new frame will come in sizes from Expert up to ProXXL with a press fit BB86 bottom bracket and rear drop-outs that can accommodate 10, 15 or 20mm axels with the use of adapters. Two versions of the frame will be produced, one for V-brakes and one for disc brakes, the latter will have no V-brake mounts for a cleaner look.
Expect to see Sylvain André shredding on one any day now …
Jump over to Wiawis for more information …