Claessens and Kimmann take the 2023 UEC BMX European Championships Titles
Photos by UEC / Sprint Cycling
Claessens and Kimmann take the 2023 UEC BMX European Championships Titles
Photos by UEC / Sprint Cycling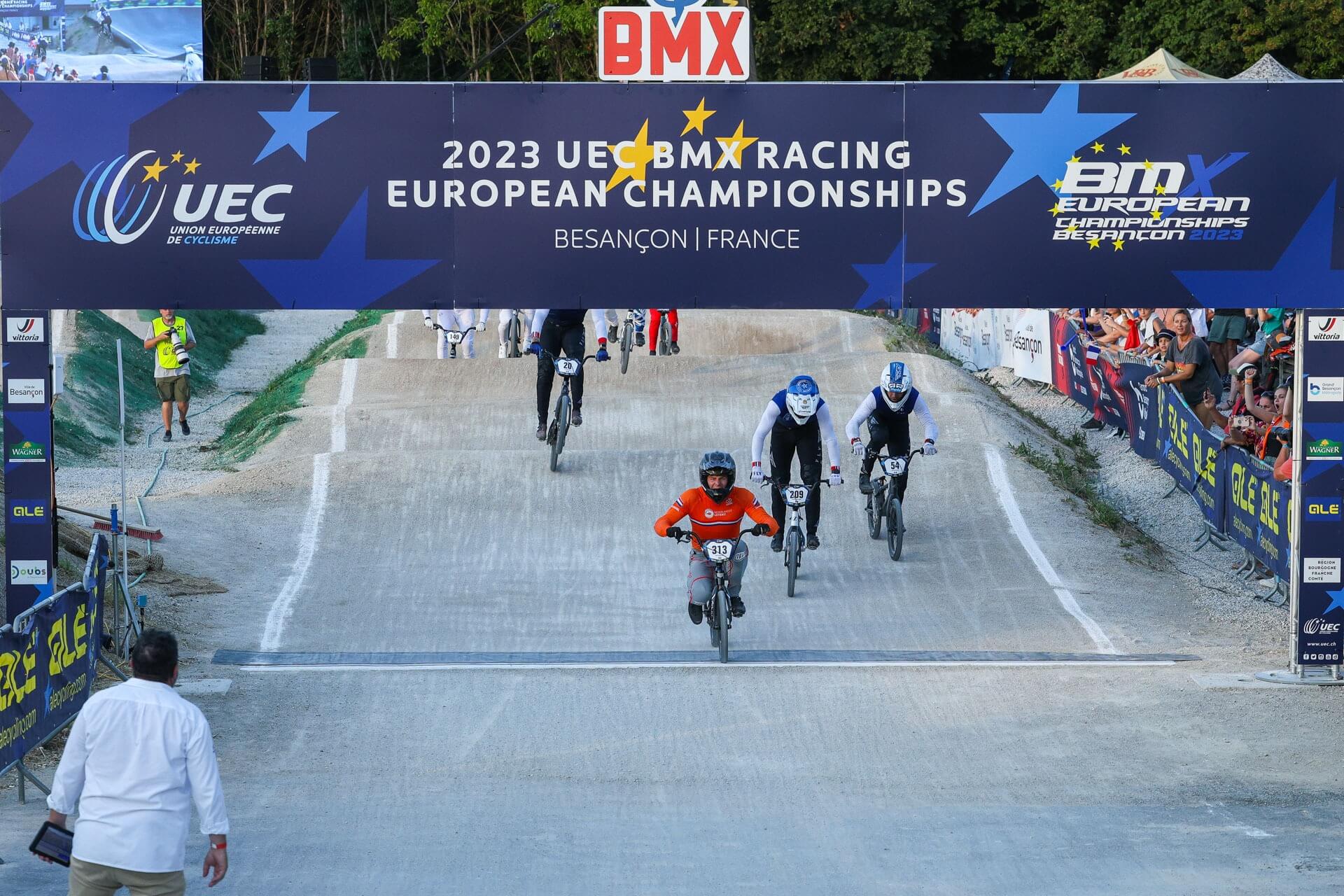 The heat certainly did not detract from the energy in the packed stands last weekend in Besançon, France, for the UEC BMX European Championships. The event took place on the Rosemont track, which the club had sculped to perfection for the 2,405 athletes from 24 countries around Europe in attendance. And when it was time for the main show on Saturday evening the riders fed off the energy and put on a high-octane spectacle. Despite a no show from some of the French Elite riders there was an abundance of talent in Besançon including both Olympic Champions, Niek Kimmann and GB's Bethany Shriever.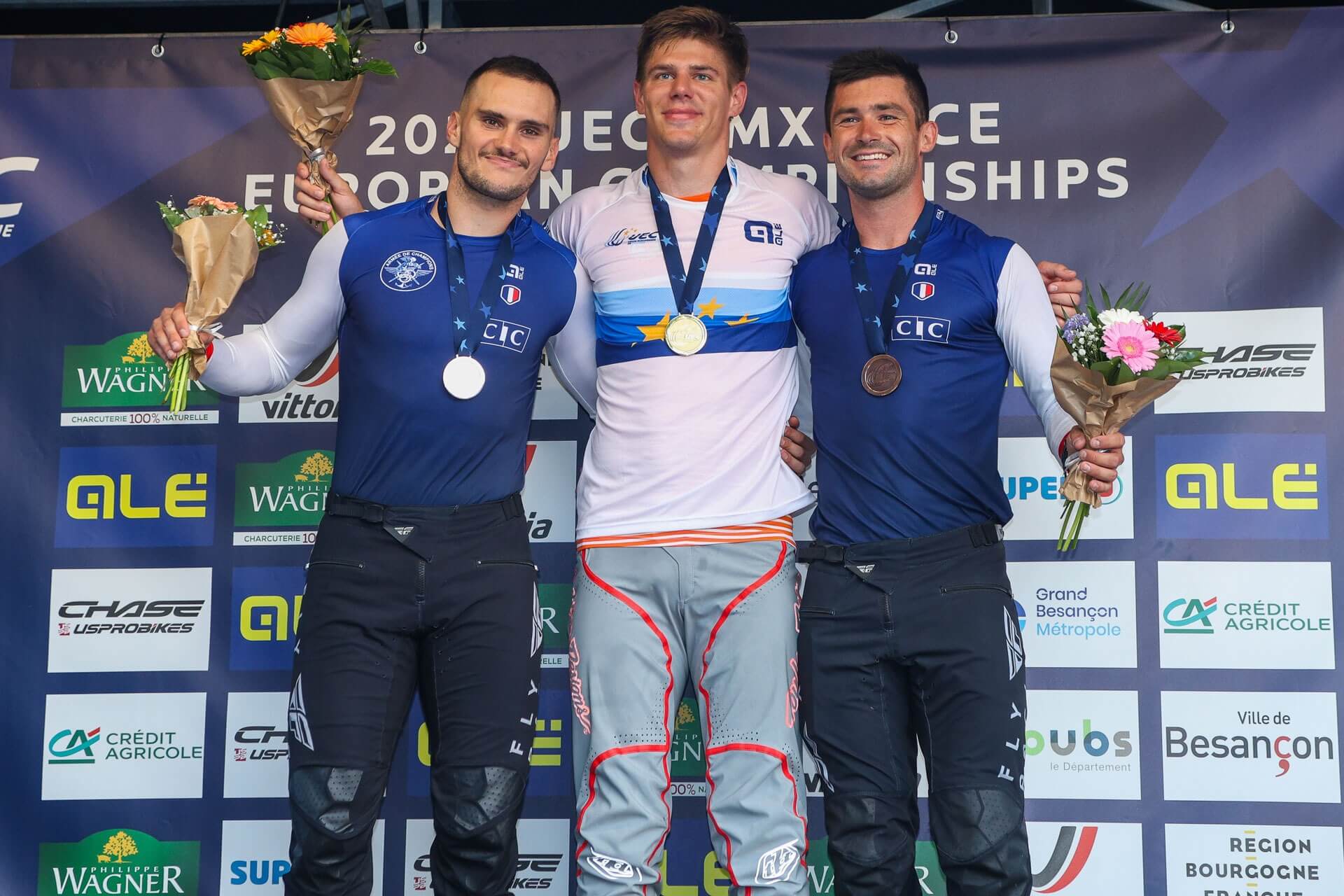 In the Elite men's event, reigning Olympic champion, Niek Kimmann (Netherlands), dominated the final with a blistering first straight from the centre. Clearly Niek was saving the best for last! While he was fast in the earlier rounds, he probably wasn't favourite, but he found another gear for the last lap. The crowd's eyes though, were firmly fixed on the three Frenchmen who were hunting Niek down all the way to the line with Jérémy Rencurel in second and Romain Racine close behind in third.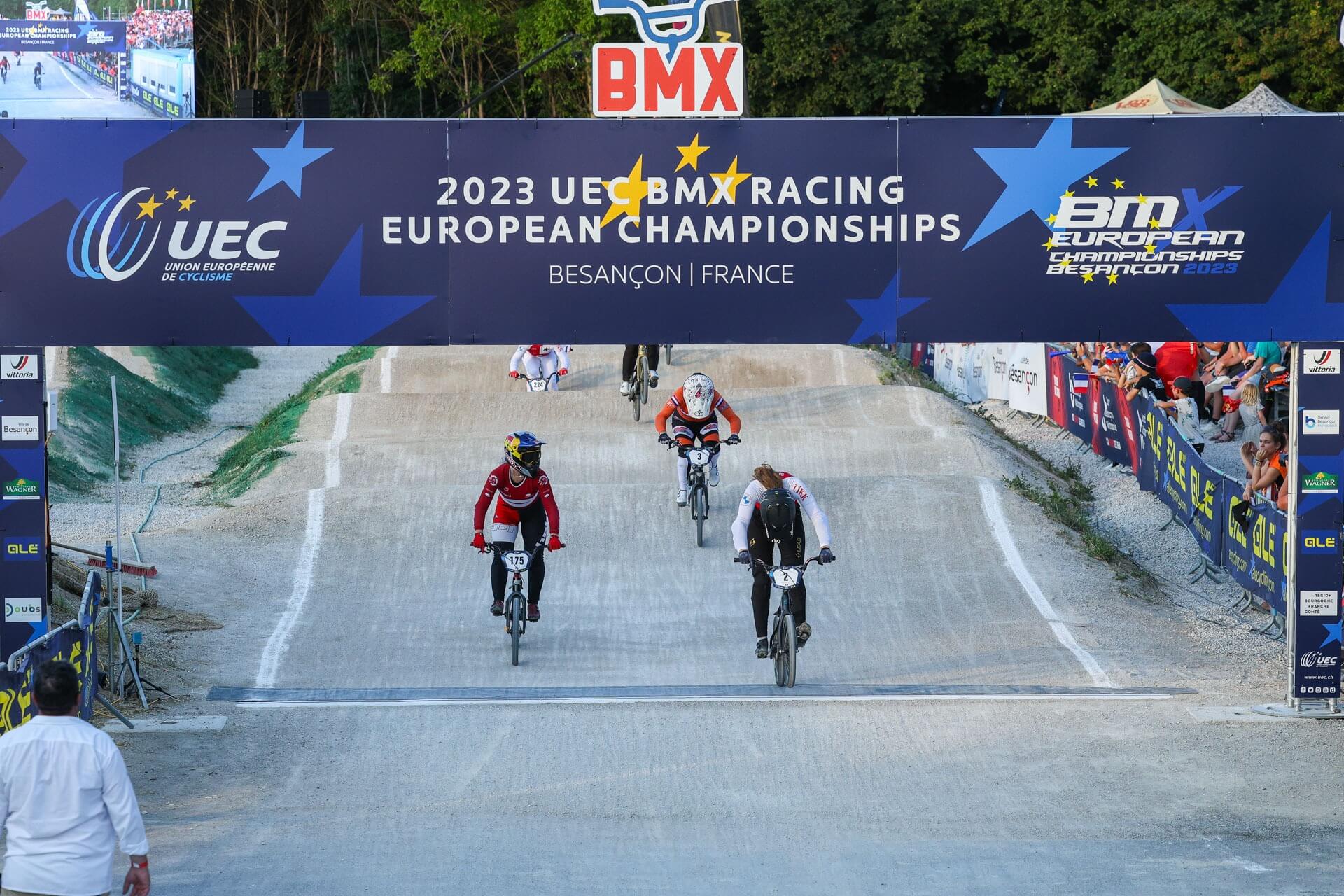 On the women's side of the Elite draw, all eyes were on gate one and the current European Champions, Beth Shriever, who had been on a rampage all day. But all the heat came from lane three were the Swiss national champion, Zoe Claessens, got shot out of a canon. Malene Kejlstrup (Denmark) briefly got close but ultimately ended up second followed by Merel Smulders (Netherlands) in third. Claessens reclaimed the jersey she had previously won at BMX Zolder in 2021.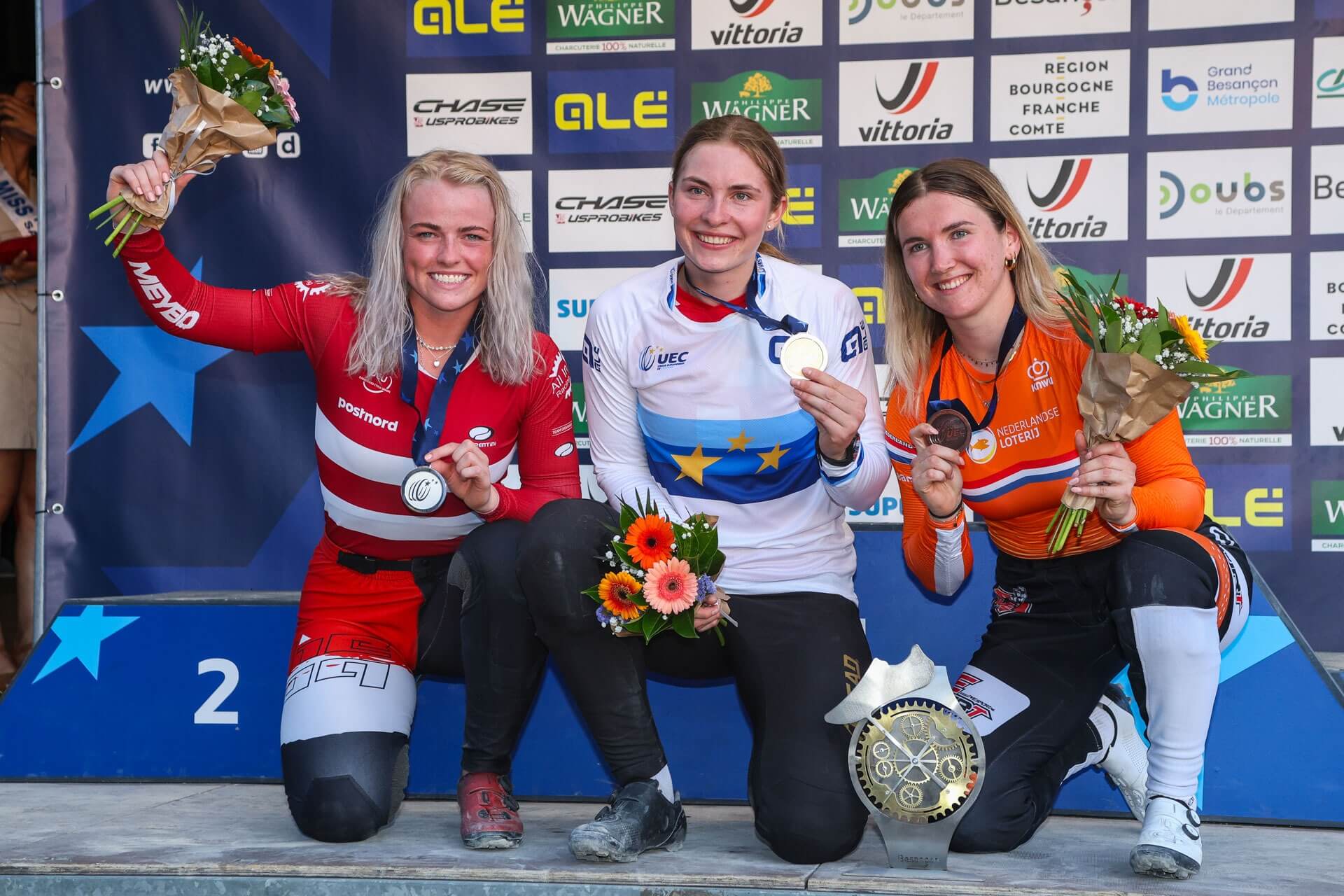 In the Men's Under 23 category, Mathis Jacquet (France) won ahead of Filib Steiner (Switzerland) and Matéo Colsenet (France), while the European U23 Women's title went to Nadine Aeberhard (Switzerland) with Tessa Martinez (France) in second place and Michelle Wissing (Netherlands) finishing third.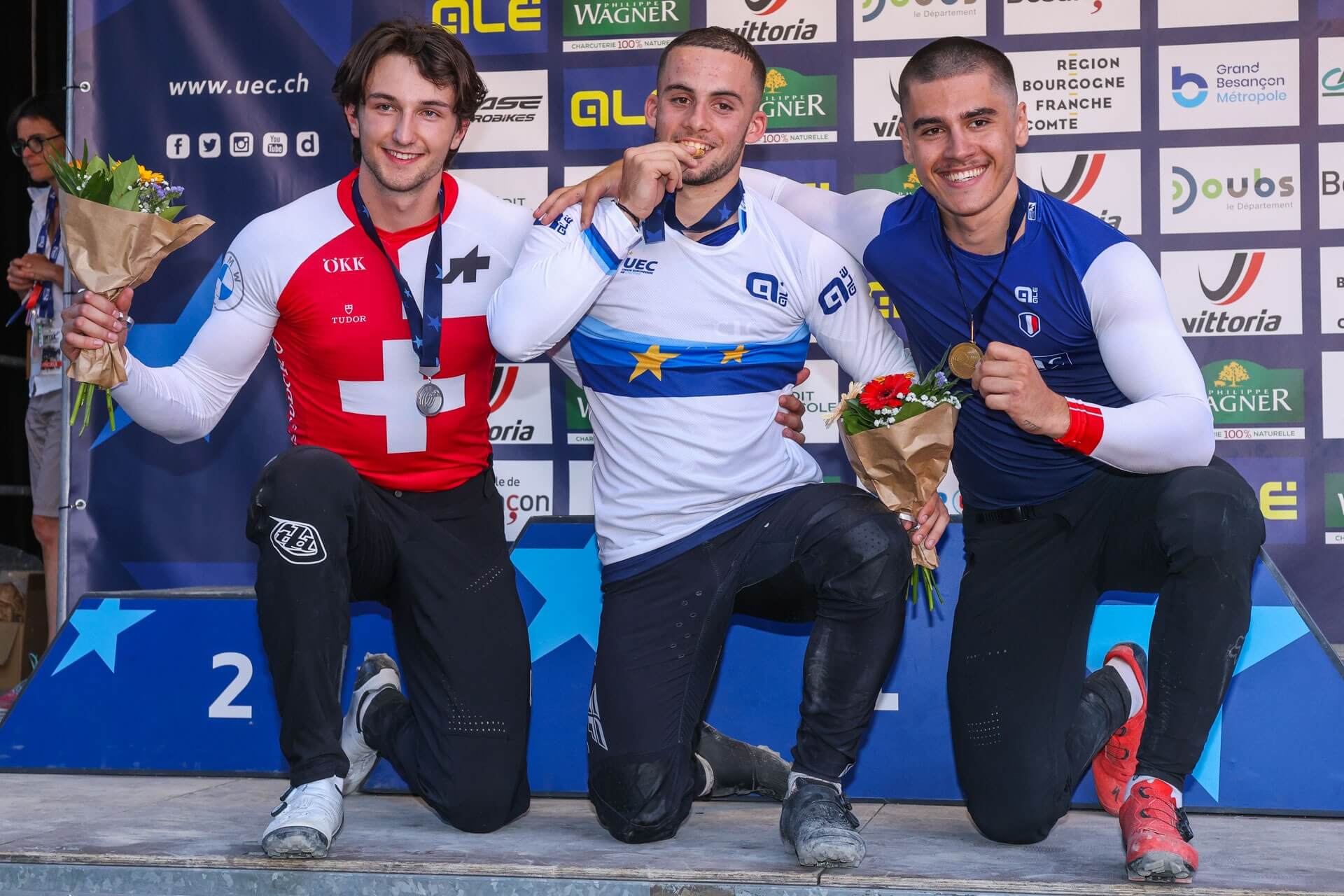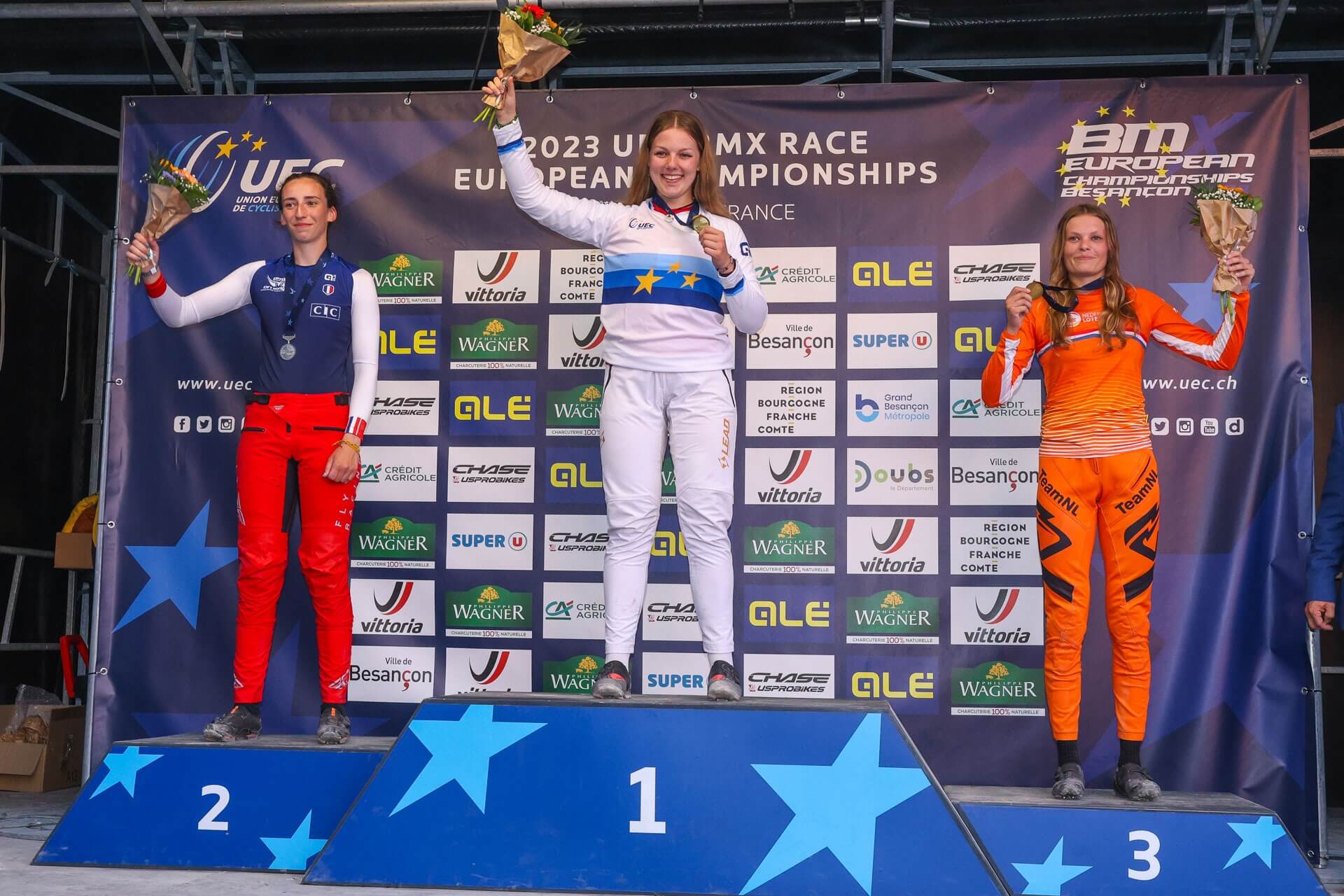 In the Junior category, the titles went to Edgars Langmanis of Latvia and France's Laura Mougey.
The jerseys will be back on the line next year when the 2024 European BMX Racing Championships will be held in Verona (Italy) from 31 May to 2 June 2024 … we're already looking at hotels.