New Year, New Teams, New Deals | Who's Going Where in 2023
It's the silly season, the time to part ways with the old team and move on to greener pastures, of sorts. Who's leaving who and who's going where for the 2023 season and beyond? Here's what we know so far …
New Year, New Teams, New Deals | Who's Going Where in 2023
It's the silly season, the time to part ways with the old team and move on to greener pastures, of sorts. Who's leaving who and who's going where for the 2023 season and beyond? Here's what we know so far …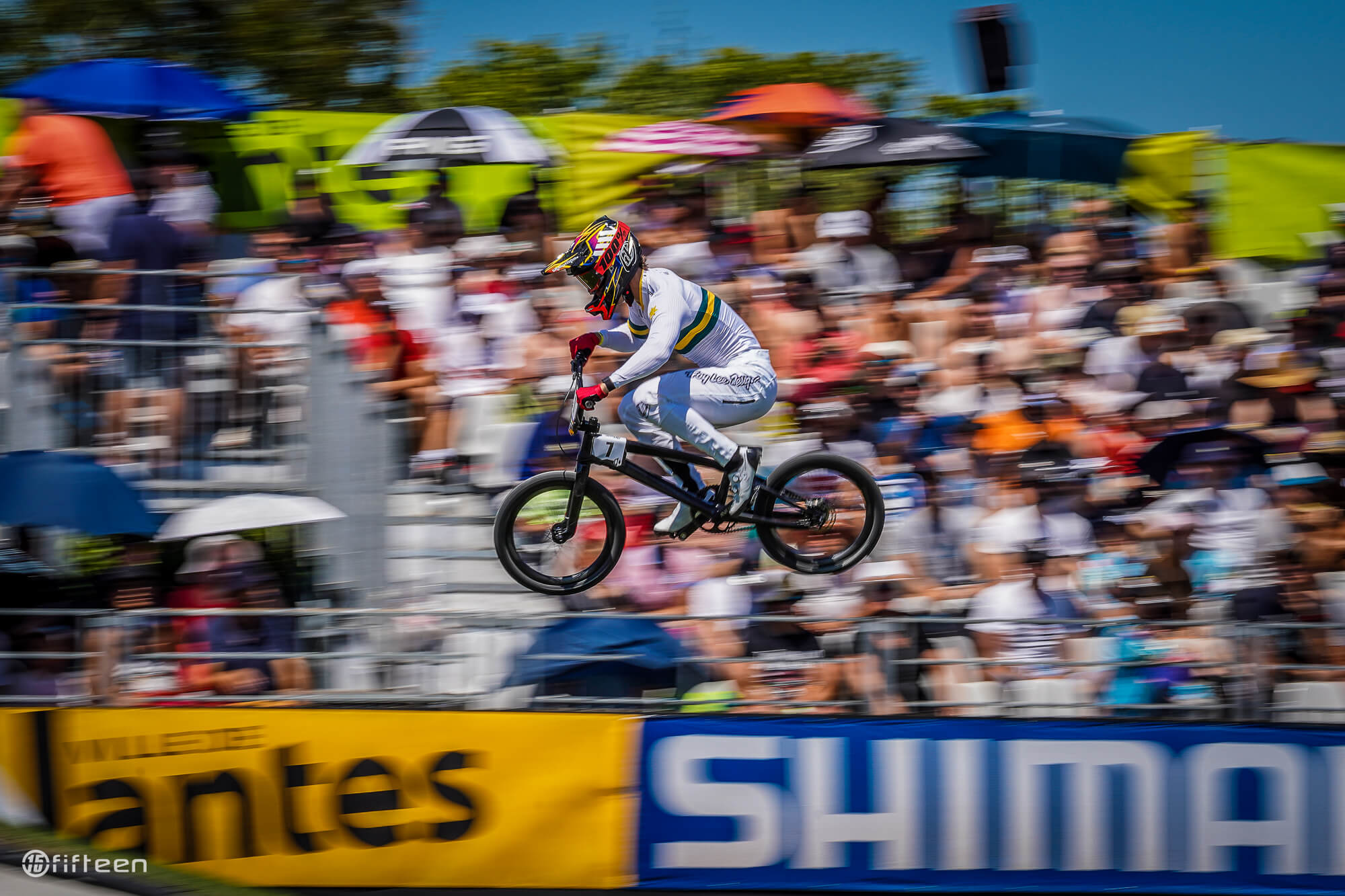 Aiko Gommers (BEL) and Supercross BMX are parting ways after 2 years together. Aiko will be joing Staystrong for the 2023 season and beyond.
Alise Willoughby (USA) is the second high profile rider to announce her depature from GW Bicycles. She will be joining Daylight Cycles for 2023 and beyond.
Andrea Escobar (COL) is the latest to officially leave the GW team, she will join Race Inc begining May 2023.
Arthur Pilard (FRA) and Inspyre Bicycles have ended thier relationship. No official word on whats next for Pils, but the smart money is on Prophecy.
Bruno Cogo (BRA) joins Remix BMX.
Cal Strickland (UK), the current Masters World Champion has hung up his Radio and is now rocking a Staystrong V4.
Cam Moore (USA) will not be on a Supercross BMX in 2023 as he has joined factory Zeronine!
Carlos Ramirez (COL) and his hughly successful time with GW Bicycles has come to an end, 2023 will see him partner with Race Inc.
Cole Tesar (USA) announces his retirement for professional BMX, does that open a spot on Zeronine? Could it be filled by a friend in this list?
Elka Vanhoof (BEL) joins the St. Wtienne BMX for the 2023 season and beyond.
Gabriela Bolle Carrillo (COL) has parked her Wiawis and is teaming up with Pure Bicycles in 2023.
Izaac Kennedy (AUS) and Speed Co. part company as Izaac sets up camp at Chase Bicycles.
Jay Schippers (NED) and the Dutch National Team have unexpectedly parted ways. No word on what Jays 2023 plans are as of yet, other than to keep racing.
Jordan Callum (AUS) announced his departure from Rival Racing, he is currently riding a Mongoose but we're not sure if that is long term.
Josh Mclean (AUS) has been sidelined since Grands with an injury but has announced his depature from Factory Full Tilt, we've heard some whispers but nothing official on his next partnership just yet.
 Justin Kimmann (NED) is the second rider to announce a departure from the  Dutch National squad. He has now joined VDH BMX Racing and will be riding a Prophecy frame.
Laura Smulders (NED) is departing Team TVE Sport after 8+ years and will be joing Sylvain at Commencal Bicycles … read the our interview with her about the move!
Lea Brindjonc (FRA) and Inspyre Bicycles will go their own way in 2023, the Jr. World Champion will set up camp with both Wiawis and the French National Velodrome.
Manon Veenstra (NED) trades in her Tangent Rift for a slick new Prophecy for 2023.
Mateo Colsenet (FRA) and Inspyre Bicyles part ways as Mateo joins French brand Marshall Bicyles.
Max Cairns (AUS) joins the Staystrong International Team for 2023.
Paddy Sharrock (GBR) hangs up his Prophecy BMX and gets on board with StayStrong for 2023!
Saya Sakakibara (AUS) has called time after 6 years with DK Bicycles, she's yet to anounce who she'll be riding for in 2023.
Spensor Cole (USA) has announced his departure from DK Bicycles. He will be on a Supercross BMX for 2023.
Tatyan Lui Hin Tsan (FRA) trades in his 2022 Chase Bicycles deal and joins Sarrians BMX / GT Bicycles.
Vineta Petersone (LVA) has announced her departure from Thrill Bicycles after 6 years with the team. 2023 will see Vineta rocking a slick new Supercross!
Wannes Magdelijns (BEL) joins French club BMX Compiegne for the coming year, he will continue to ride his Meybo.