Early this year I lost my father Max to cancer, checking out just a month short of his 91st birthday and even though he lived a long and full life, it still stung like a file-sharpened bear trap to the shin, and continues to 9 months on. I was lucky enough to have had 51 years with him, and thankful too, as I have mates that didn't get to spend that sort of time with their fathers. Just under a year ago I came back from the Grands and drove down to the Gold Coast to see dad as soon as I could. I knew immediately that he wasn't well. In reality, I kind of fretted about traveling to the US to race as Australia is such a long way from anywhere, but at the same time, the kid in me knew dad still got stoked on me racing BMX and wouldn't wanted me to hold back from doing what I love. I called my older/wiser sister and arranged for dad to get the hospital and I knew in my heart that this was it. Dad too knew what was happening as his mind was sharp as a tack, he had just outlived his skin and while he'd never admit it, he was in a great deal of pain from the melanoma. He was of a generation that just dealt with, growing up in Balmain during WW2 and having a childhood that was accelerated due to the necessity of everyone having to dig in and provide labour whilst human resources were scant.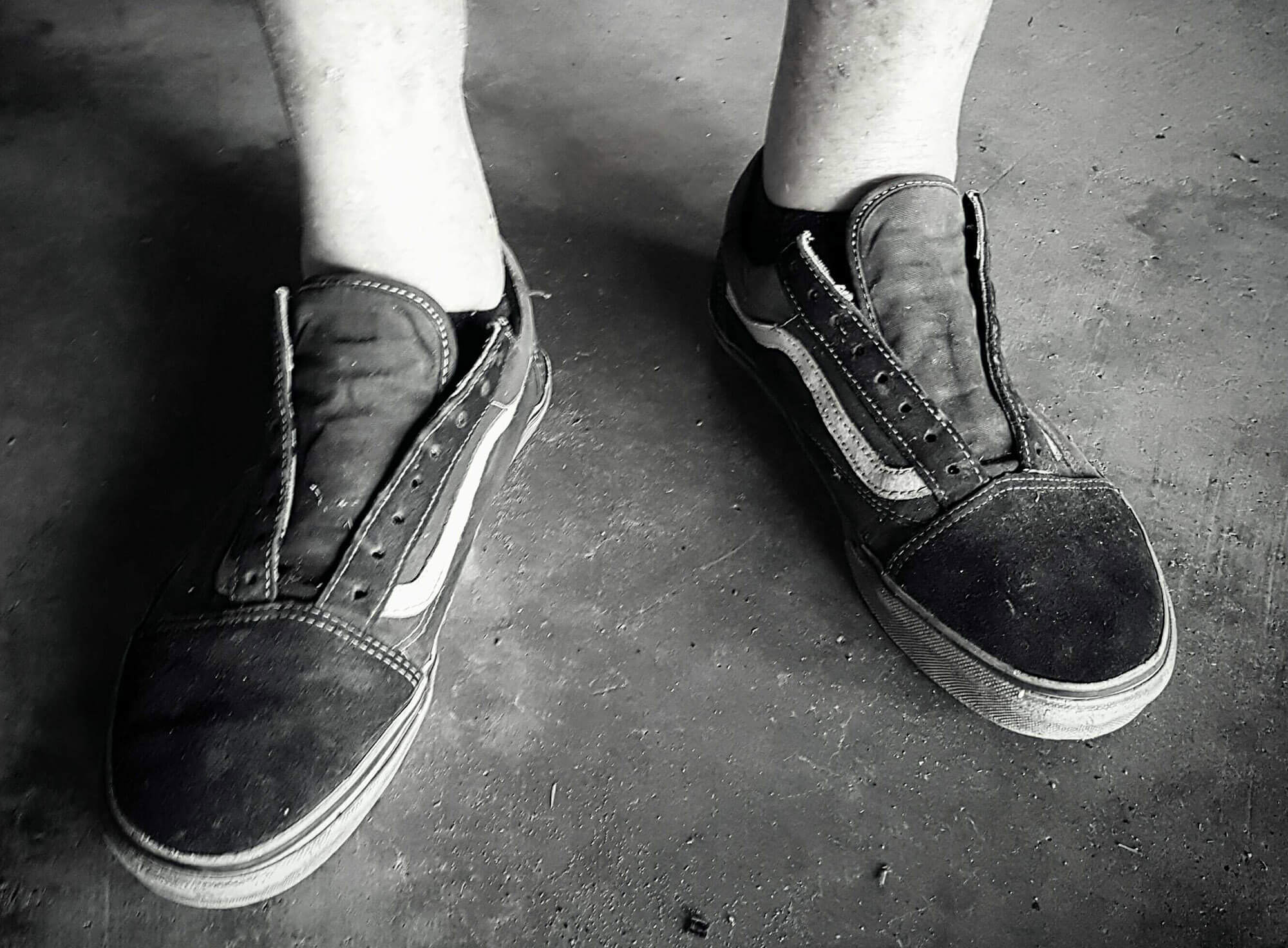 Max was a tireless volunteer and was instrumental in getting the BMX track in my hometown of Murwillumbah out of the ground and developed it into a fully-fledged club. Prior to being involved in BMX, his love of hockey saw him contribute countless hours to that sport, and after BMX, many years after he retired, he volunteered his time to the Gold Coast Bowl's Association, eventually receiving a Commonwealth award acknowledging his volunteer work. An award I know he was extremely proud of, but never once did I hear him boast of his achievements, and I conservatively estimate when holding a full-time job, he probably did 10 hours a week in the volunteer space from the time we moved to Murwillumbah when I was 2 years old. And probably more per week after he retired with the bowls association. He didn't volunteer for attention, he was one of the most altruistic people I've ever met. I know we look at our parents through filtered goggles, but he was the real deal.
He knew that his body was tired, mum had gone a couple years earlier and he missed her greatly. He was ready to send it. When he was moved to palliative care at the northern end of the Gold Coast, I was able to spend some extended time sitting with him chatting and finding out more and more about his life. He was never a really emotional bloke and I'd never really discussed his time growing up in Sydney and his early working life, but there was something about him knowing his time was nearly up, and the combination of the fentanyl lollipops that dissolved the usual stoic facade.
But it was a conversation one of those nights that he used the word agitator in reference to a large public work's project he was leading in western Sydney that gave me an insight into him, and myself. It struck me as unusual as I saw my father as quite a conservative person, but he elaborated that he saw things happening across the couple of hundred home sites he was charged with overseeing that didn't gel with him and he raised his concerns with his superiors. He fought to make things right for the people that worked under him as he was cut from the same cloth as them. He used the word again and said that someone had to stand up and speak. It wasn't a union thing, just a bloke that spoke up against an employer that could've just squashed him.
An Arranged Marriage 
Months down the track after he's gone  and in 2019 I find myself oppositional to the proposed amalgamation of BMX with mountain biking and cycling under the umbrella NSO (National Sporting Organisation termed AusCycling) and I have this existential wrestle with my thoughts with a scheme, that in theory, could boost the amount of craft beer I can drink on a weekly basis. You see, at this very point in time in 2019, I am 100% reliant on BMX stocking my fridge with T-bones and beers from my favourite brewers from around Oz by way of employment by the raddest shop in the country, LUXBMX, and via coaching BMX in my home city of Brisbane. To oppose it could be tantamount to biting the hand that feeds me.
But I'm questioning it, hard. Philosophically I'm wondering if my questioning and agitation is the result of the DNA passed down from my father, and if I'm just been too protective of something I really don't own. No one owns BMX do they? It's a sport that was spawned from misfits coming together to create an outlet for kids to combine riding bikes and getting dirty in an urban environment and it suited me perfectly. I already had a love of riding bikes as did most any child that grew up in a country town in the 70s did. Being a town kid, I didn't have the chance to have a dirt bike until I was older, so jumping off every gutter on the way to school and popping wheelies was daily life and after watching On Any Sunday for the first time, I was determined to be the best kid at pulling wheelies in Murwillumbah.
In 1980 I met a few kids in the Gold Coast hinterland town my older sister lived in that were already racing and they introduced me to the newly formed Nerang BMX club. When I laid eyes on that first Nerang track I thought I had died and gone to heaven. My life changed forever from that moment onwards and I can still evoke the feeling of standing on the second berm watching Paul Addams throwing down one-footed tables in Diamondback gear for a camera like it was yesterday. The fact that I call Paul a good mate 40 years later might provide a clue as to the strength of BMX that flows through my veins.
This feeling of ownership might explain why I'm reluctant to see the keys to the BMX clubhouse handed over to a collective of people that maybe aren't cut from the same volunteer cloth as my father, those like him, and the people that today administrate the sport of BMX in Australia. The current custodians encapsulate the same altruistic traits that keep the majority of amateur sport kicking along in Australia. They have at heart, the good of the sport in their vision. And sure, I've questioned decisions by administrators and officials (Bathurst Block 3 anyone?) as I'm a passionate racer at heart, but sitting behind the scenes and the lens of a camera at some of our country's largest races over the past couple of years has provided insight and appreciation of what it takes to run something like the national championships. And yeah, I've flown off the handle a few times at officialdom in recent times with "race pace" hitting my shin like that 80's bear trap, but on the whole,  we co-exist in harmony…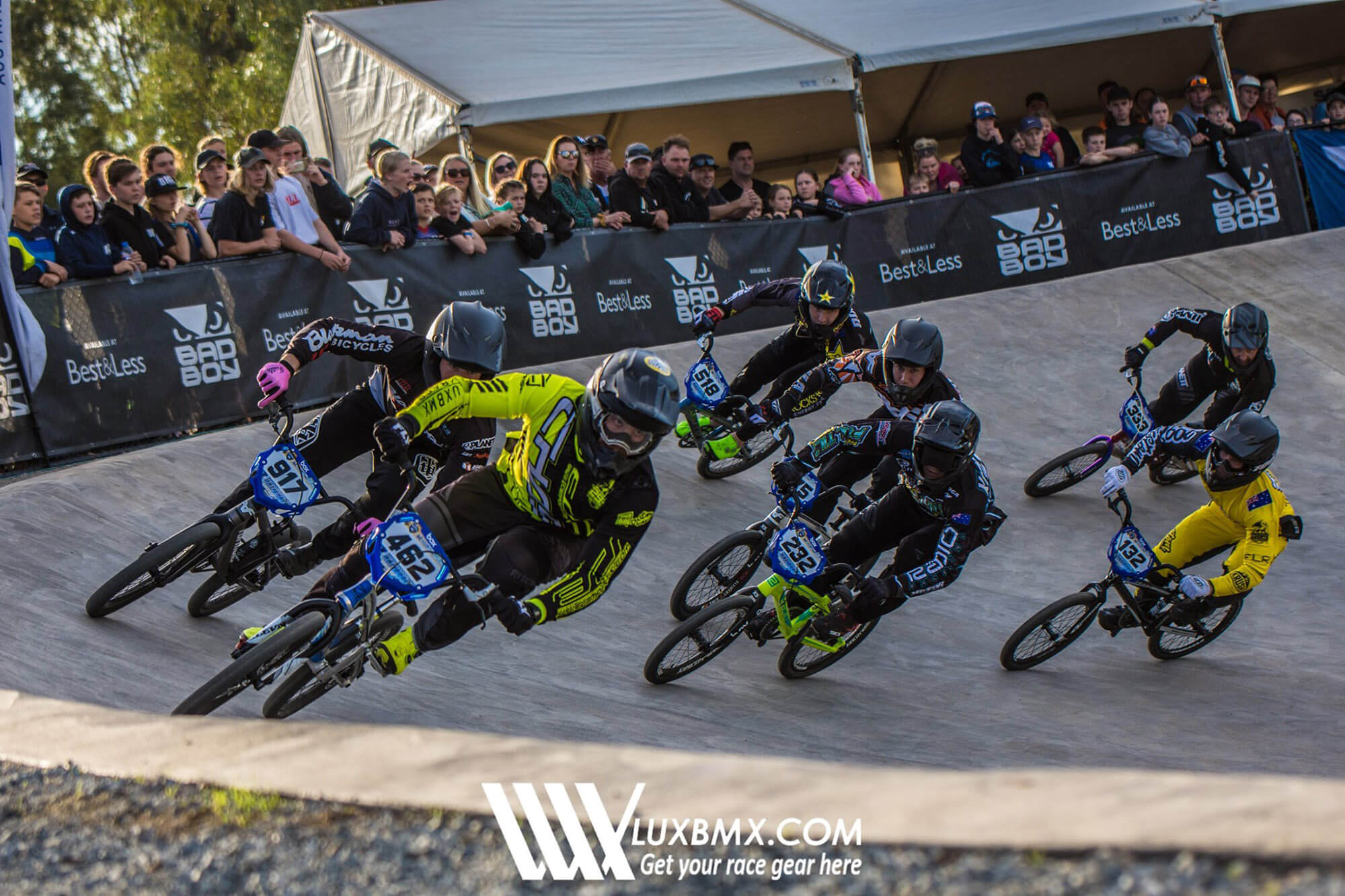 So, at this point in time, BMX in Australia is run by a not-for-profit organisation, BMX Australia, overseeing state based administrative bodies consisting primarily or volunteers. My state of Queensland has one paid administration position that is nearly full-time for BMX, whilst the equivalent Cycling Queensland body has 8 paid employees based here administrating (I'm assuming), 8 times the number of members of BMX racing. Queensland is one of the largest BMX states in Oz.
Though, let's not let facts get in the way of feelings … Even after attending my local AusCycling 'Roadshow' and watching the other streams from the other states that was rolled out to sell the concept to the communities of cycling (including track), mountain biking and BMX, I'm still not sold. I'm told I have a vote in it, though the voting system is murkier than a Queensland poll from the 70s (look up gerrymander kids) and I'm still yet to understand its process. It's probably because I'm only fast twitch from the neck down and only just managed to graduate an art's degree in sports and recreation management. I should've graduated with more distinctions, but you know, BMX, beer and the Worlds in Brisbane happened in 1989….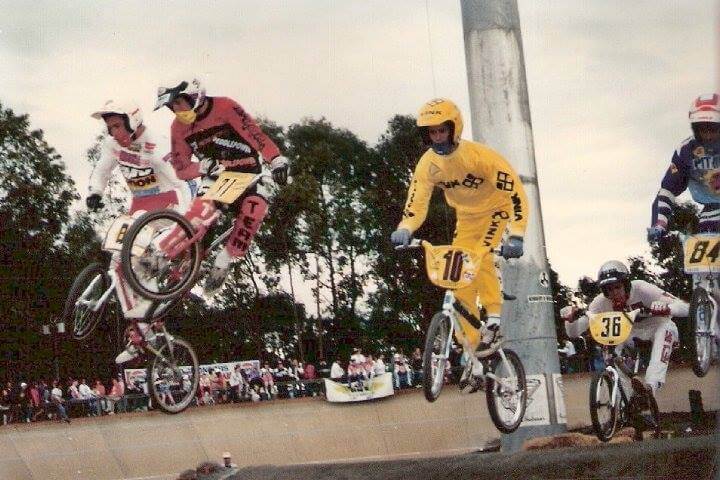 The 'Roadshow' was jam packed with information about governance(s) of the various entities running our respective sports and how bringing us together will foster a greater voice for cycle advocacy, sponsorship opportunities and employment possibilities for those in the current organisations. The panel went on to explain how the transition process will occur and how each of the respective CEOs (as well as all the state BMX boards and positions) will be falling onto their own swords in the ultimate sacrifice for cycling. 
I watched the Melbourne stream of the Roadshow and saw people mourning a sport on it's death bed (road racing) with low competitive numbers and an aging demographic, and more sadly, the literal death of riding friends and teammates. I begin to see their side of the argument for advocacy and to make riding on the road safer. But I also juxtapose this with the fact that BMX has evolved into a much more dangerous sport than it was ever. Diverging philosophies here and as challenging as modern BMX tracks are, and their propensity to fuck you up, it's extremely, extremely rare that we see a death in BMX racing. 
I've chatted to mates with high profiles in cycling to try to balance my myopic view and taken onboard their thoughts. They make sense too. I've had conversations with people from all walks of life to help broaden my perspective, but the lack of depth in the financial forecasting has the CFO's I shown this proposal to troubled, with one even hinting that Cycling Australia may be trading (or close to) insolvent with close to $2M debt (their words, not mine. Don't chuck your water bottles at me). Here's what sits at the core of this deal, Cycling Australia will be bailed out, with the BMX and MTB associations handing over all their assets, which includes (for BMX) all of the State's assets as well. The assets will be held by AusCycling and the OT VIII.
There's a lot riding on black here. The biggest selling point? One license. Actually, it's two, and ignores one of the staples (and very popular) 4-month BMX license, plus the day license that's an option for MTB. Glaring omissions to details such as these raises the BS antenna a little more. There was no data proffered on how many riders currently hold dual BMX/MTB licenses and vice versa to support the savings for riders. I acknowledge that it may lead to riders giving it a go in both disciplines. Just remember, the current rules exclude any wheel larger than 26" for BMX racing and anecdotally, I feel there's a far greater crossover from road to MTB than BMX to either discipline. Though there was absolutely no meta-data to support AusCycling's claims that families and individuals will save money on one license. There was no forecasting on membership growth and participation levels. The kind of information that would have helped sell this deal to me. In fact, if member numbers drop within the first year of AusCycling, fees will need to up and there's $7M in wages to pay every year. 
Nothing mentioned about the bicycle industry neither. In fact, the draft proposal I saw had a blank slide titles titled "Bicycle Sales Placeholder" and never made the final proposal. More people riding and competing? Where do I vote yes? Another opportunity lost.
The panacea of Federal funding (Australian government) has been liberally sprinkled throughout the presentations with the irony that the majority of BMX infrastructure is already heavily funded by local authorities and state grants. Bumping up in the million-dollar range at my club here in Brisbane due to hard work of volunteers of Centenary Plains. Ditto for Shepparton and recently, the $2.45M grant in Western Australia from the Cockburn City Council for that BMX club. These figures will astound any local USA track operator that in general, fight mostly to stay profitable and open. We are indeed spoilt here in OZ with funding and volunteers that keep our clubs afloat and thriving. My own municipal has dropped nearly $8M in the past two years on pump tracks alone. There's no shortage of funding in my 'world' of BMX.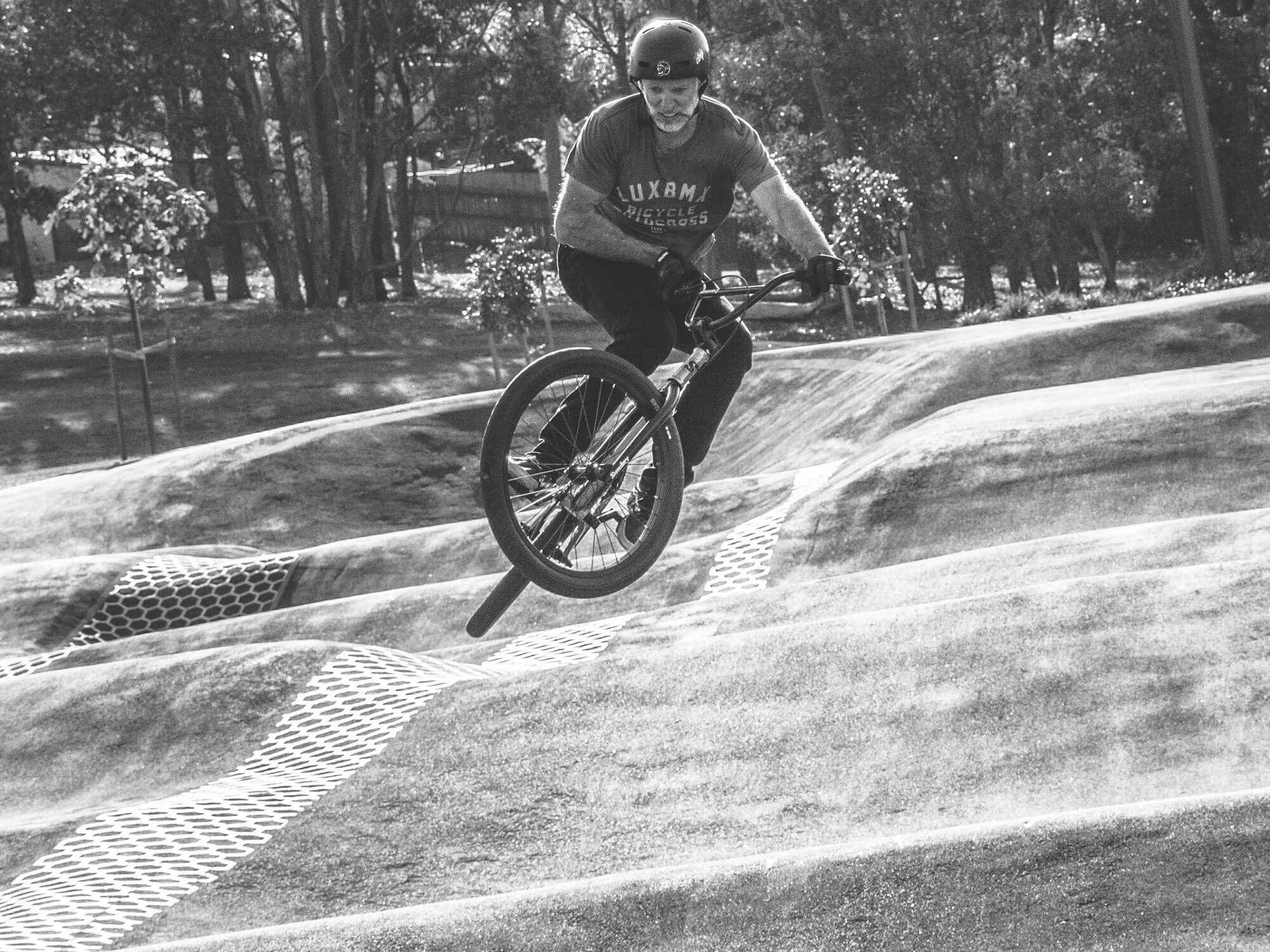 Now, I'm not completely blinked by my full-face helmet. If a National Sporting Organisation is born from the phoenixing of Cycling Australia, and a yearly, multi-million dollar campaign was launched encouraging kids to get on bikes and hit their local BMX track, pump track, skate park, then I am personally positioned to reap the rewards in both BMX sales and coaching sessions. More Balter XPA for me! That would bring a smile to this salty BMXer's face for sure. Getting kids back on bikes riding to school? Societal changes and nannying attitudes has seen that ship sail long ago. Outdated, overused term AC.
What Lies Ahead?
The unknowns of a proposed amalgamation of the bicycle disciplines of cycling and MTB and BMX for me are nearly all intangible, is the preservation of BMX's
Identity
Culture
Inclusivity
Community
Acceptance
Passion
There was acknowledgement of BMX by the AusCycling group of the sense of community that is infused within our sport. I've heard it time and time again from people who have just started how welcomed they have felt when they joined their local BMX club. I don't think that will disappear, it's too embedded. I'd add to this the (relative) lack of elitism in BMX and while I admire the absolutely mental tenacity it takes to grind out hours on the cranks bouncing off the lactic redline, the fact that I can line up next to Jarad Graves on the gate at Ipswich reminds me that BMX is virtually devoid of snobbery. Equipment wise, the most you could probably spend on a BMX race bike is ($8K – ask me, we've built them at LUXBMX), that's a high-end wheelset in the road world. Culturally, our sports are different as AFL and NRL and while we all ride bikes, I just don't feel any kinship with road riders and mountain bikers. I've ridden road when I lived in the beautiful Currumbin Valley, and I've ridden A-Line in Whistler on a dual suspension sofa, but I'm a BMXer, not a cyclist and deep down this is where I find myself opposing the amalgamation. Rather pedantic isn't it? Selfish too.
BMX has come full circle, almost. From a sport born in the back paddock in the late 70s, to an Olympic sport in 2008 onwards, it's been an incredible ride. To have been able to invite my parents to watch me to race the 2013 National Championships at the Sleeman SX Track (thank you the BMXA crew that let them in the VIP section) at a venue that is so far removed from that BMX track in my home town certainly reinforces that BMX has evolved rapidly in 40 years. I have to pinch myself when I drive into that joint. I can train there, have a shower and go out clubbing afterwards! All on a surface that you broom off after it rains, and scrape skin off when you hit it.
But Sleeman also reminds me of the tireless work and petitioning of volunteers that got us here. Their passion for BMX and their kids and this is what I hope isn't lost in the transition if it occurs. Though there's no guarantee and I'm concerned that the product rolled out before me, and the rest of the bicycle riders of Australia, is way undercooked. I think it needs to go back into the pizza oven for another lap while we crack another Balter XPA and chat a little more with the stakeholders, the riders. At the Roadshow I attended, the panel's desperation for this to be pushed through on a really tight timeline was palpable. So much so that I left more confused than informed. It was the third in the series of shows around our country and I distinctly got the feeling that this group was over it by the Bris Vegas leg. Statements like the current Cycling Australia is nothing like the CA of 5 years ago left me searching for more info on who we are looking to share a bed with, and I got the real feeling that cycling needs BMX much, much more than we need them.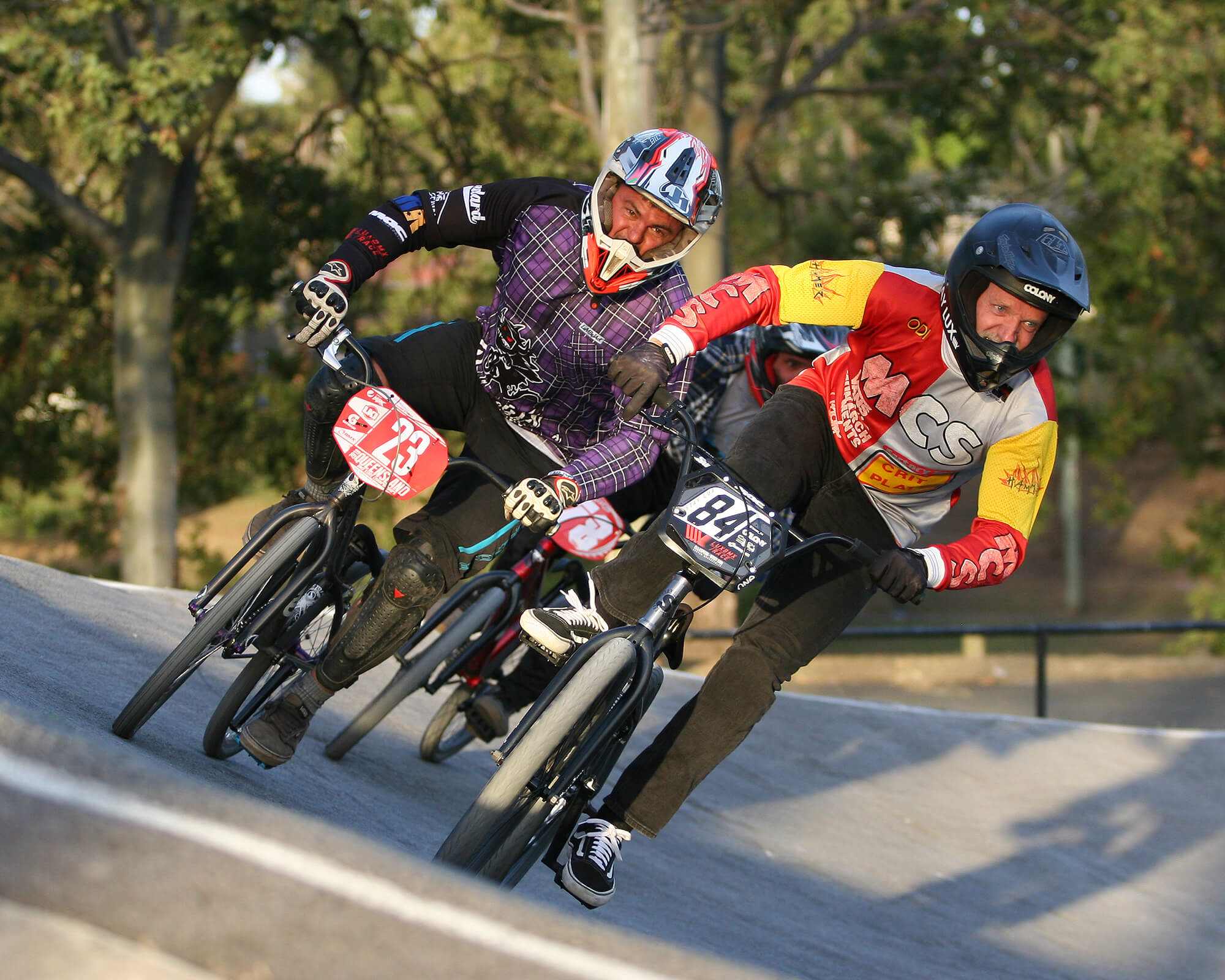 I spent years trying to convince people how rad BMX is, but with age comes enlightenment and now I don't feel the need to explain BMX racing, because I know in my heart what it takes to strap on a full-face and open it up on BMX track. But I also recognise that BMX (all forms of it, racing, dirt jumping, park, bowl etc) equips kids with the type of bike handling skills that will set them up for life in any other bicycle disciple. I even have parents bring their kids to my coaching to build their fitness and skill base for MX, with bike 'feel' being one of the major benefits of racing BMX. Just this week I met a young MTB dad at the Darra pump track who was watching his groms ride mountain bikes around it say that he went to the same roadshow as me and said something that floored me nearly. He said that he wished BMX would come and take over MTB Australia and run events because you guys have your shit together! Faint praise indeed of BMX racing in Australia.
In honour the great Qld Premier, Joh Bjelke-Petersen, and mixed metaphors, we've been sold the steak so far, when we should have been sold the pepperoni. The sizzle was missing and the steak wasn't from the best cut of the beast, and I keep hearing that the deal is sealed, so I guess the Roadshows were a nod to the procedural pathway. I'm saddened to think that we are about to hand over our sport to bureaucrats with a thin crust financial model that wouldn't be given a second look in the business world according to my financial sources, and with the attitude that we'll 'work it out along the way'…