David Graf | 12 More
17 January 2020
David Graf | 12 More
17 January 2020
12 more races, only 12! BMX is going to miss David Graf. The retirement announcement came in an understated Instagram Story post, the type that disappear after 24 hours, the worst of social media, nowhere to comment, nowhere to wish him well, nowhere to dissuade him. Simple, factual and to the point, exactly the way you would expect Graf to do it. 2020, in theory, is the last time we will see David Graf at the pinnacle of the greatest sport unknown to mankind … once more unto the breach. 'I am really motivated at the moment to keep pushing and I love it. But I also know how it feels after the Olympics and how hard it is to find my way back into this mindset. I actually thought about retiring after Rio, fortunately I did not' he told us, 'I have to fulfil my goals in the remaining 12 races.'
We have been big David Graf fans since that second straight in the 2015 Worlds final and the way he handled the whirlwind of controversy that followed the second berm … with a grin.  It's not only the way he races but the way he approaches it, it's methodical, it's scientific … but most of all, it's on his own terms.  He speaks his mind, the good and the bad, he rides what he wants to ride … constantly trying to improve, not just himself, but the sport in general. BMX is going to miss David Graf.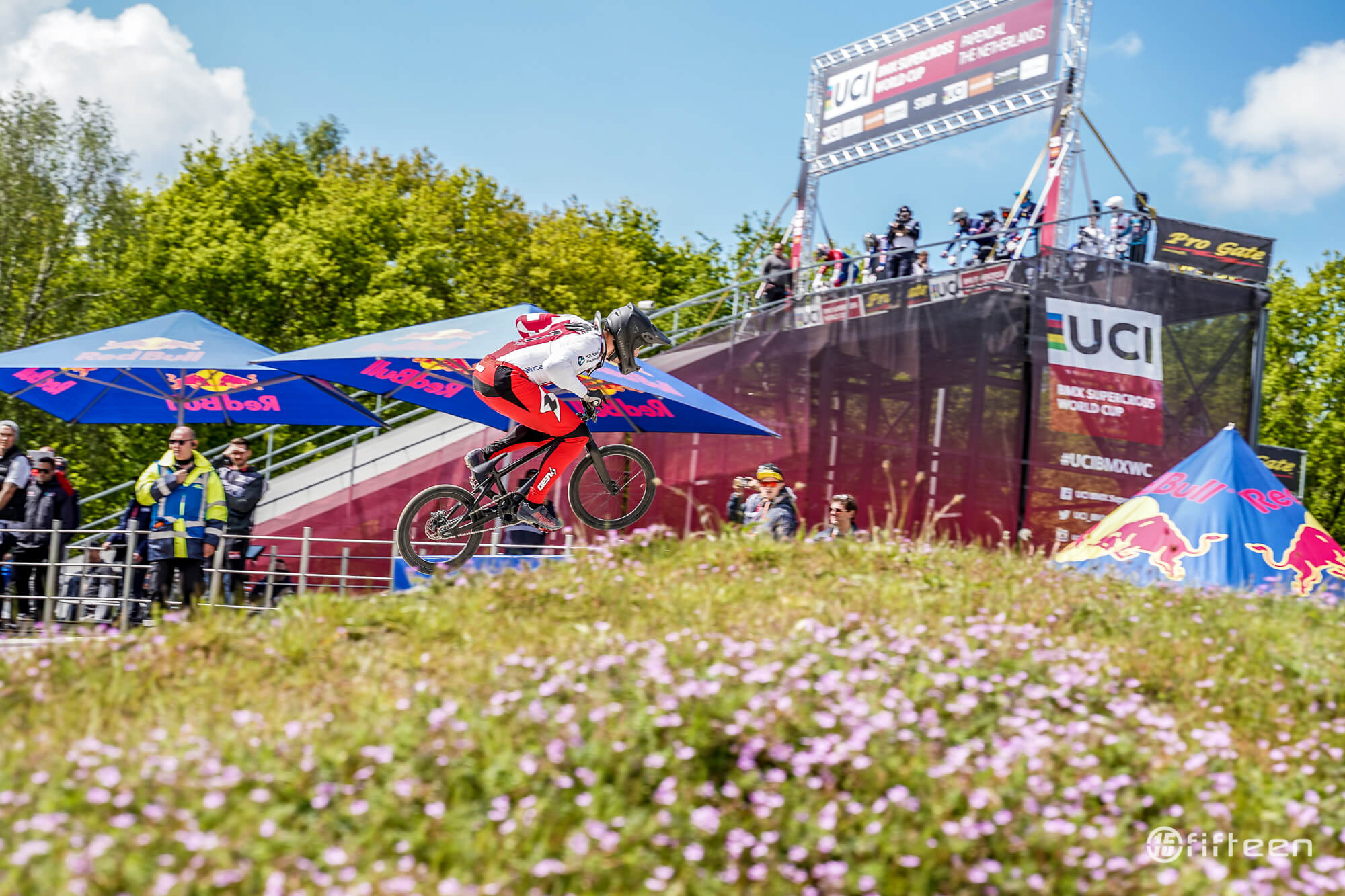 Since that final in 2015 there has been a lot of success for the Swiss man, but there have also been disappointments and near misses. He's almost a sure fire bet to make any Elite Men's final on the planet, he's made multiple podiums, he's won in the US but he's yet to stand on the top step of the podium at a UCI World Cup or put a Number 1 on his back at a World Championship.  Manchester 2019 was almost a tick in the box for a World Cup win, almost … that second turn gets slippery with Kye Whyte breathing down your neck. He looked unstoppable at the Zolder Worlds in 2019 too, until the final. He stood motionless at the finish line, staring back at the track, despondent … we wonder if he was already thinking … 2020, 12 more … 'I want my name on that list of World Cup winners, but I also know how much must go to plan. I know I have what it takes but I'll take whatever big win comes this year haha, Stripes, World Cup or a nice shiny medal. In the end I want to be competitive and show my full potential. It would be very nice going into the big two races with some big results from the previous World Cups.'
Obviously, Tokyo is looming large on the horizon and although it would be crazy for Switzerland to leave a fit Graf at home, he's not taking anything for granted … 'I would not say that I'm safe, I know how this game is played and everyone will step up their game in 2020. But yes, I am in a comfortable situation, compared to 2016.' For us, it's not if Graf is going to Tokyo but who is going to take that second likely spot for the Swiss men, 'the criteria is a top 8 result at a World Cup or at Worlds. It started with Zolder 2019, that means I have fulfilled it and put my name on the list of possible selected riders. So did Zoé (Claessens) in the Women's class. But the guys still need to do it. I would say they all have the potential. Definitely Renaud (Blanc), who has showed it before! Simon (Marquart) with a couple 5th's in the semi but is still waiting for his first big main, but I would be surprised if he can't put one together. Then Cédric (Butti) who made a semi in Rock Hill is closing in, and Noah Breschan being a fulltime pro now. I think the battle will be good and hopefully everyone excels under pressure as Renaud and I did back in 2016.'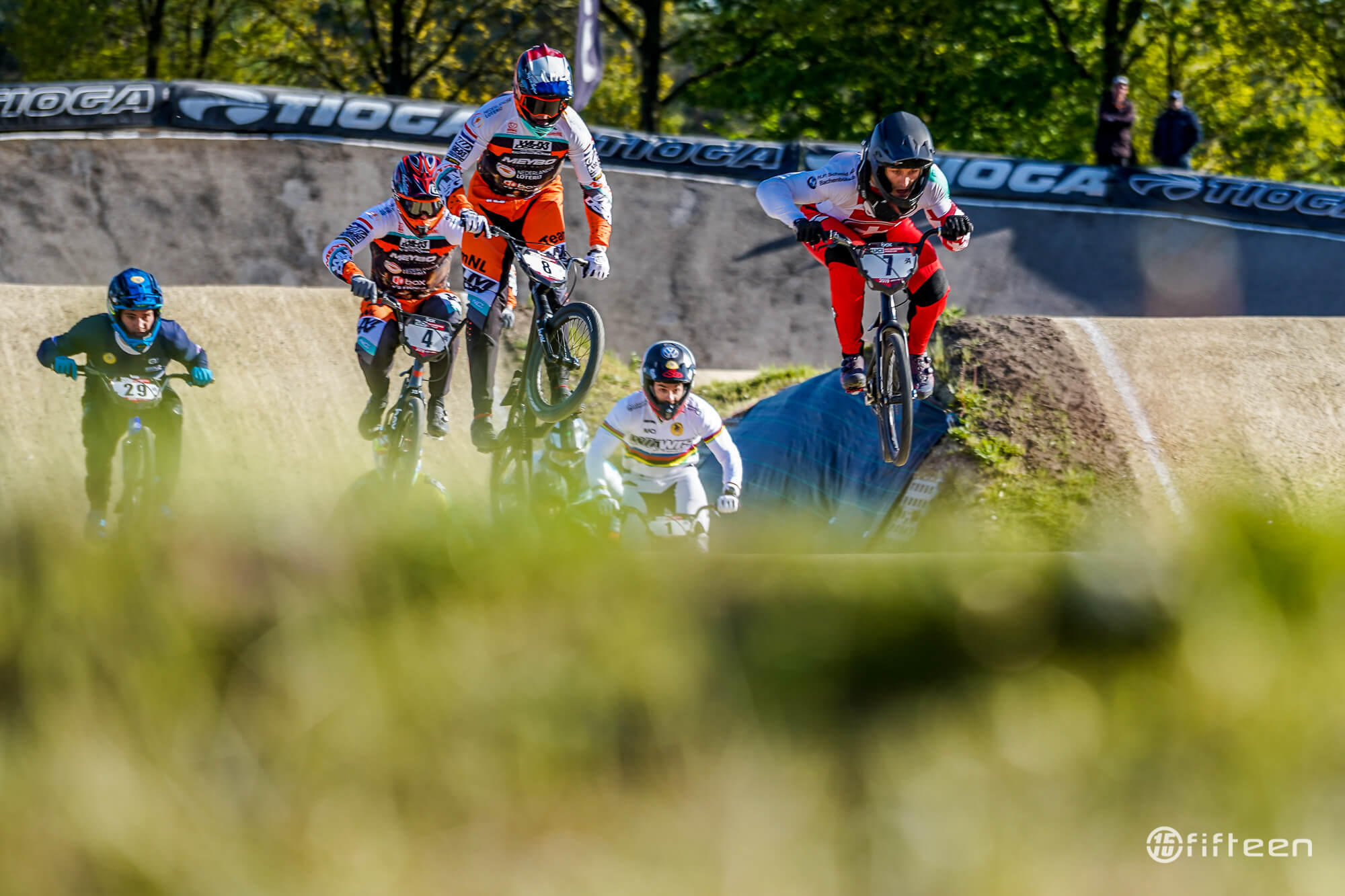 Graf has a wealth of experience to draw upon when it comes to the Olympics. It was his missed opportunity when he failed to qualify for London 2012 that probably made Graf the rider he is today … 'the setback of not making it to London lit a fire in me that would not have been there without the games.'  Looking back, that's what Graf told us he's most proud of in his BMX career … how he handled that set back and how he turned it 'into the career I had later on'.
Rio, to be fair, didn't go to plan either, exiting in the semi's … but Graf is not the same rider he was in 2016, and he will be calling on past experiences as he moves towards Tokyo. 'Rio definitely helped with taking away the pressure of making it to the games. I have that box ticked, but I am in a different situation now. I will approach the race as any other race, or close to. The Olympics will always be a little different, but I feel confident riding with the best guys now compare to 2016. I know I can do well, even on bad days. So, all I have to do is have a good day.'  It sounds easy …
Tokyo will come and go in a flash but there are a couple of races after the Games that Graf is considering … he wants to go out in front of a BMX crowd. 'Maybe I'll plan to do Grands or St. Etienne as my very last race of the career, that would be nice.' he told us. 'I remember Raymond van der Biezen having his last show in Verona and the emotions I got lining up next to him. So, I don't want Tokyo to be that event. If I make the main there and lining up, knowing this is it. I don't know if I could handle it as well as Raymond did 😉 Also the crowd at the games would not be the same as the crowd in St. Etienne. I would love to hear Michelle announce me one last time into the gate! But I have to be ready for it too!'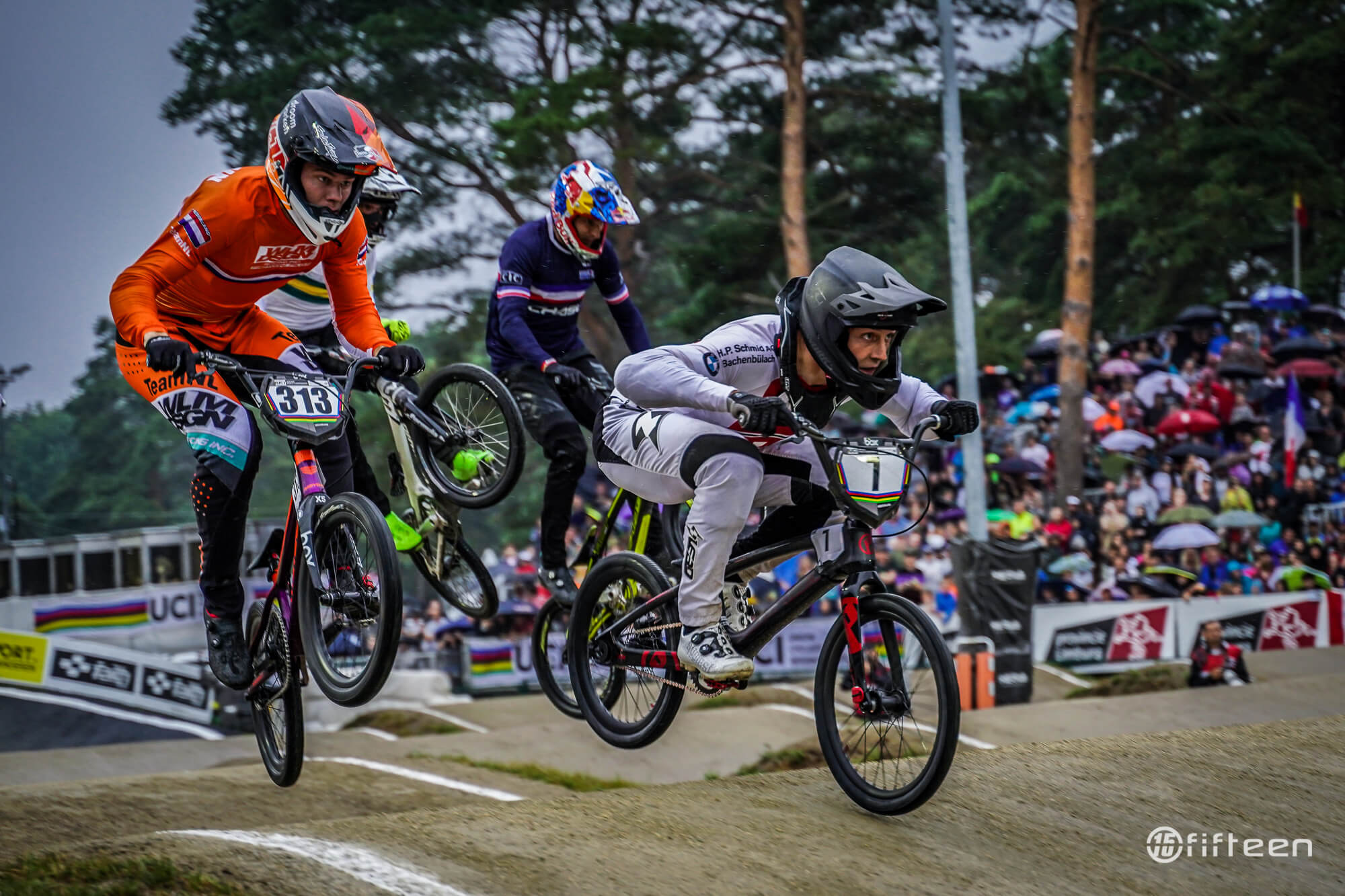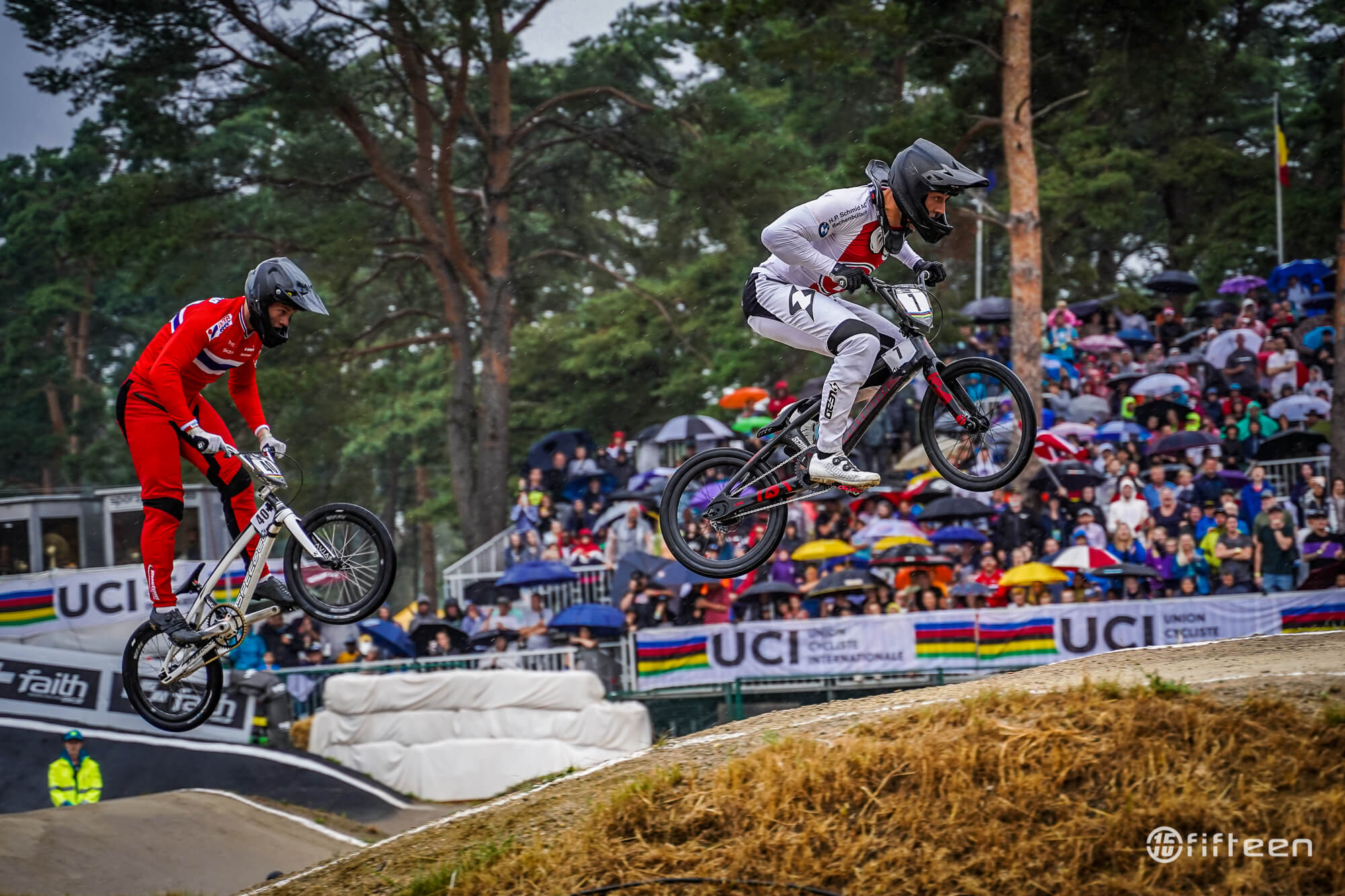 So, what then, is Graf just going to disappear into the BMX ether? Well no, that's certainly not his plan. He'll still be at the track looking for wins but it will be in his coaching role for the Swiss BMX programme! Grant White left the position after the Tokyo Test Event, leaving Roger Rinderknecht, a former Swiss BMX Olympian, to take the reigns for the Houston Worlds and the Games … then it's Graf's turn.  His depth of experience and that obsession for perfection can only be good news for the future of the programme in Switzerland, 'It takes off some pressure knowing I have a job right after finishing my riding career … the trust from my federation and the opportunity they offer me is really nice!'
We pressed David on a possible future return to the sport … on a bike, … Masters? He wasn't overly enthused … 'Never say never … but I think never …'  but the 2021 Papendal Worlds we interjected … 'This was actually the only reason I was thinking about continuing. This will be the best worlds ever, but I guess they will be great as a coach too.'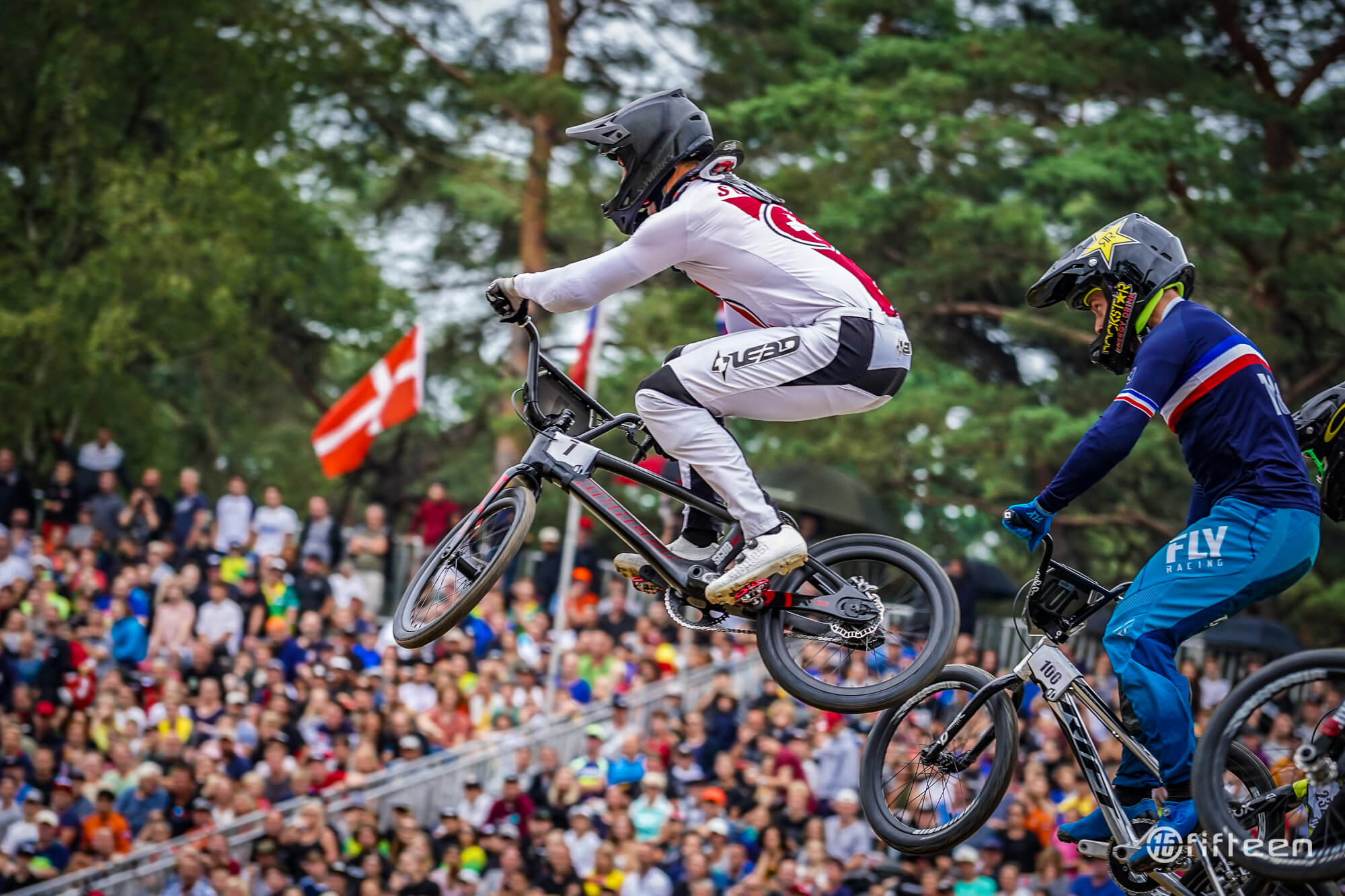 For now, David is focusing on the next task at hand, the Australian UCI BMX Supercross rounds in Shepparton and Bathurst, 'living in Stuttgart, we have been able to ride until now, I'm feeling very good on the bike and confident that my form will be on point for the season opener.' … 'I have been testing some setups but going back the old trusted one, 1.6" used tyres and carbon bars 😉 but we might have something special coming …' On the local competition he faces in Australia … 'I expect the Aussies to do better than at other races. So far, we have seen a home advantage at pretty much every destination, but the level of the top guys is so high I don't expect it to be upside down.'
2020 is indeed a short international season for David, it will be over in a heartbeat … 12 races … and he wants to want to make them count. We'll be watching, every gate, every turn, every second. Only 12 races to fulfil his remaining racing dreams. Only 12 more to see one of the sports greats ply his trade … 12 more … BMX is going to miss David Graf.
Follow David Graf on Instagram | Facebook
Photos by Fifteen BMX
Subscribe to Fifteen BMX HERE