Since we reviewed the Farr-ST Supa-X Stem and Bar Combo, the guys down in Perth, western Australia, have been busy expanding their line of BMX products. The latest of which are these visually interesting Supa-X Threaded 4 Bold Chainrings.
We have been working on our own Chainring design to expand the SUPA-X family of products – which are all about being STIFFER / BIGGER / BETTER product solutions.
They are 100% CNC Machined from 7075 Alloy featuring a 'solid disc' design which the company describes using their new tagline, 'stiffer, bigger, better'!
While made to order, the Supa-X Threaded 4 Bold Chainrings are currently limited in sizes to 43, 44, 45 , 46 and 47T … but we'd expect more to be rolled out once the demand is shown.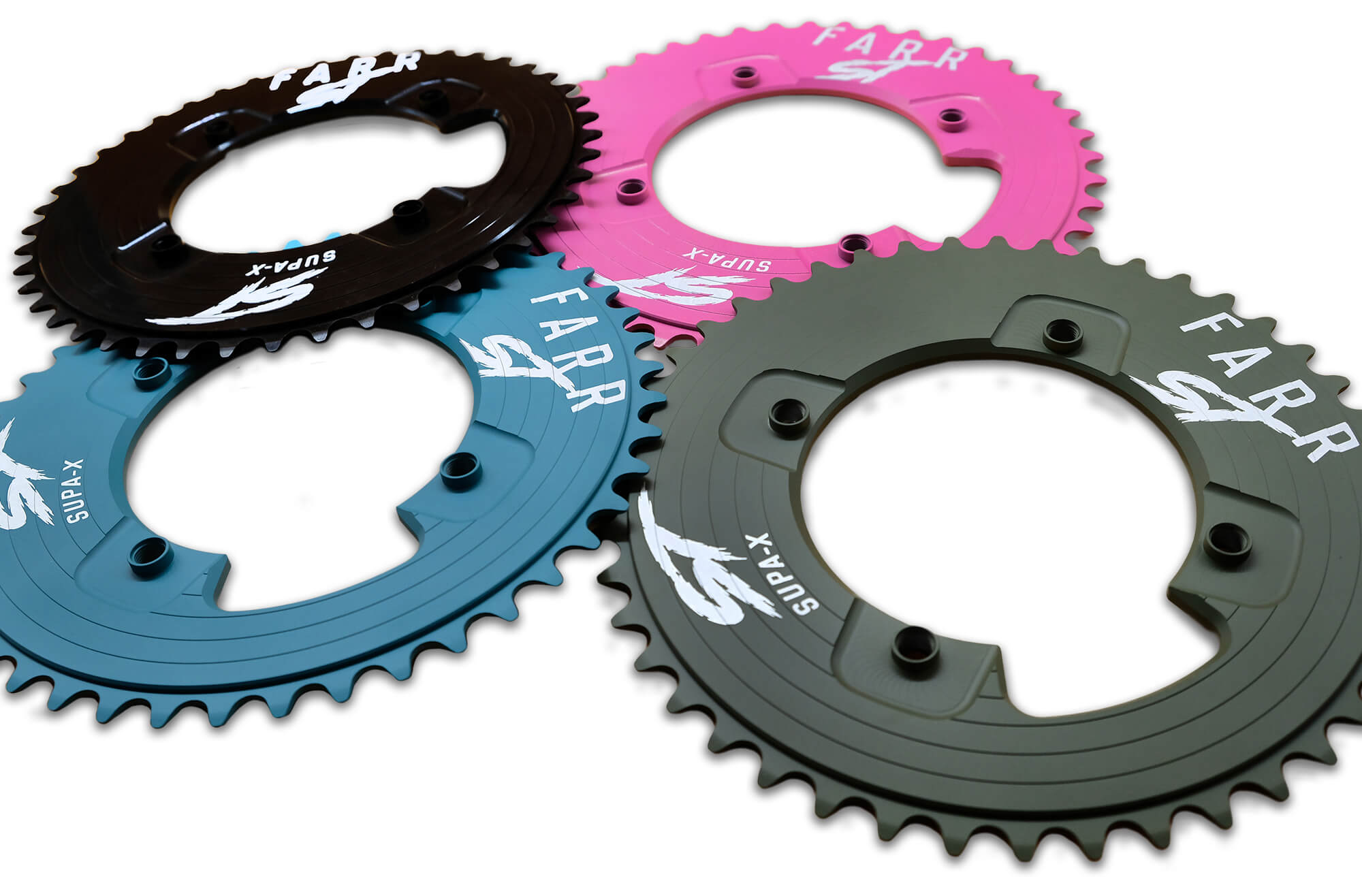 We are hopeful that we'll have some samples to give away this coming August at the World Championships in Glasgow, keep an eye on our social media.
For now we'll leave you with manufacturer's description …
'We're all about being unique and bringing performance upgrades to your bike!
The new SUPA-X chainring continues this vision and goal.
Designed to be the stiffest and most efficient chainring on the BMX market, our unique "solid disc" design mimics what has become popular in other cycling disciplines where a 1x gearing is required to deliver efficient and smooth power transfer through the drivetrain.
Crafted using 7075 Alloy and 100% CNC Machined these not only look the goods but are also extremely detailed to balance the demands of power transfer and lightweight.
104 Bolt Circle Diameter.
Threaded 4-Bolt Pattern.
5mm thickness.
Laser-Etched Graphics and detailing.'
For more information on the new Farr ST chainrings visit https://ridefarr.com/product-category/bmx/