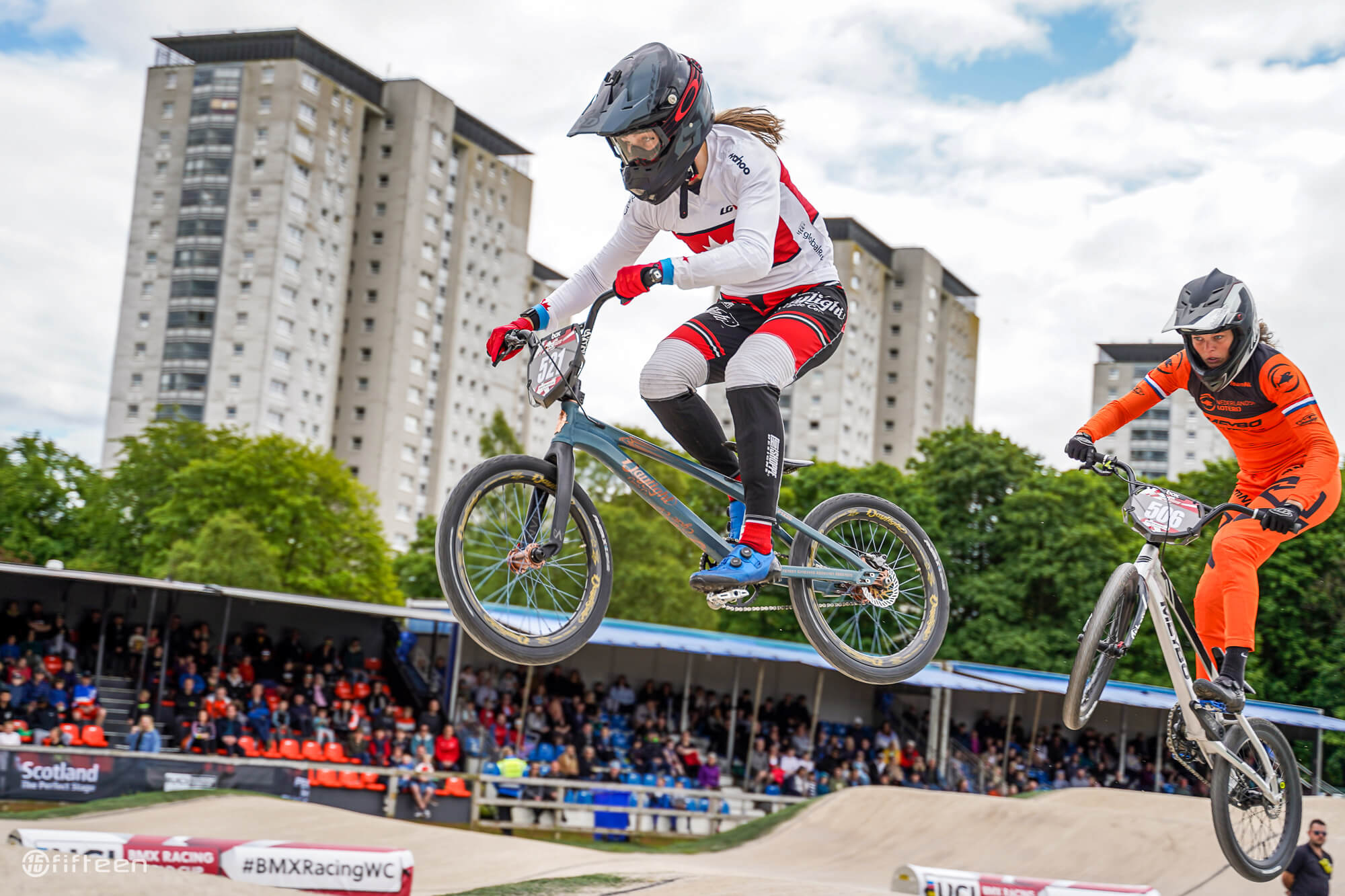 2022 has been phenomenal for Canada's U23 shredder Molly Simpson, a UCI World Cup win in Papendal, a UEC European Cup win in Kampen, a UCI / USA BMX win in Rock Hill, a UCI World Championship podium in Nantes and another slew of podiums that any BMX racer on the planet would snap your arm off for. She's also qualified for the Red Bull Pump Track finals in Chile this coming November, so, yea, it's been an impressive year for the Canadian National Champion.
But, for us, it was at the final UCI World Cup rounds in 2021 when we really sat up and started paying attention to Molly Simpson. With both U23 and Elite Women combined Molly grabbed a third-place podium finish in the opening Turkish round, ahead of multiple Olympic medallists. Molly went on to make two more mains in Turkey, and from there the flood gates opened. 'I felt like I found my groove in Turkey, I had changed my mind set before that race, and it ended up working out. Nothing really changed in my training, I believe that it has just been a steady progression, sticking to the process and growing each day', Molly told us.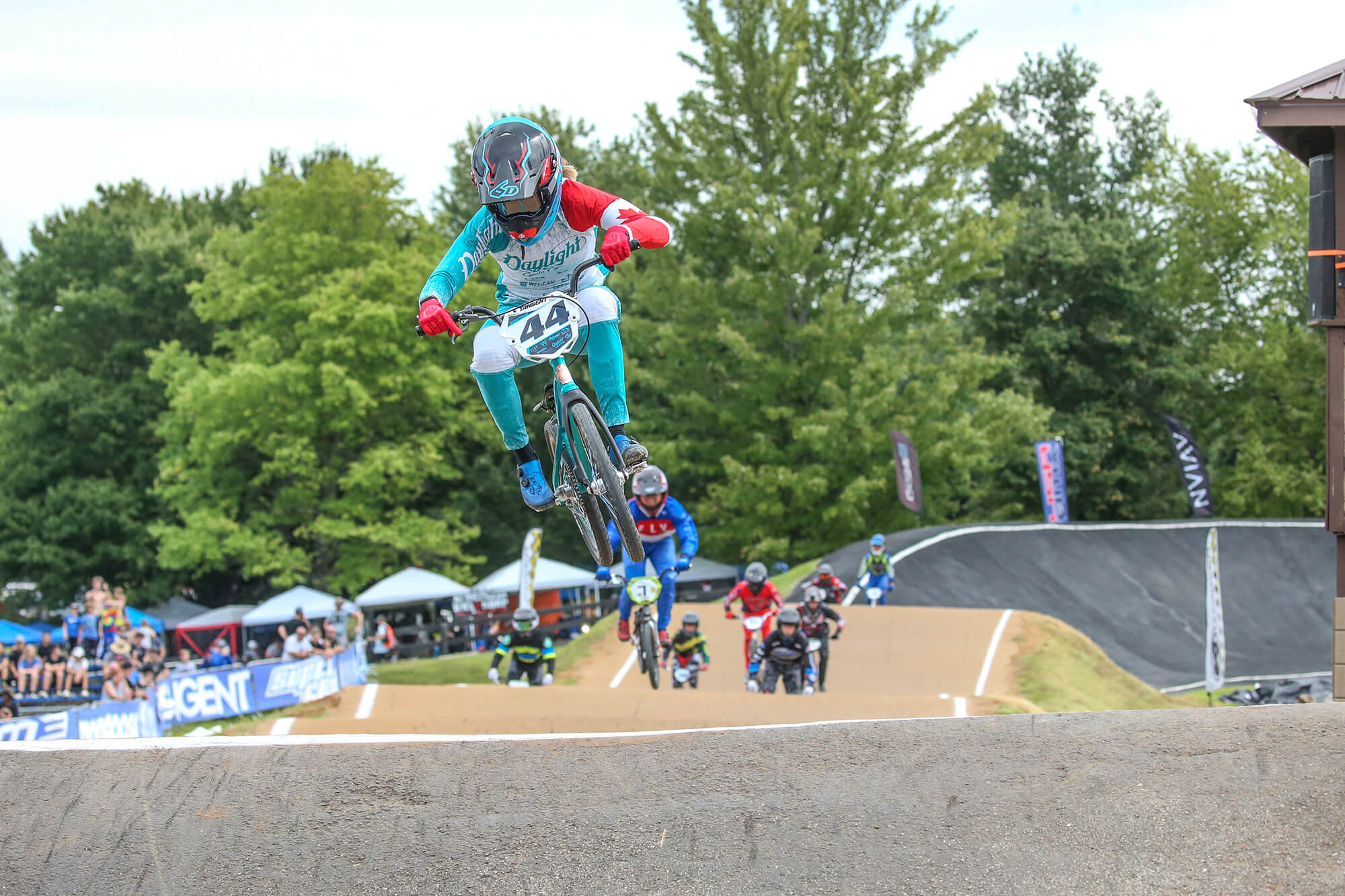 When the U23 classes were announced by the UCI we were unconvinced to say the least, it was going to take some proof for us to believe they would be good for the sport in general. But looking back, it freed the likes of Molly, Malene, Thalya and a host of Frenchmen to get out from under the shadow of the Elite class and excel. Like us, at first Molly also had to be convinced, 'I was also a bit sceptical at first, as I was already racing Elite and made the jump down, but it for sure paid off in the end. My coaches and I had a solid plan and purpose to why I would race U23. Looking at it now, it has definitely helped with my confidence, and how to manage pressure. I now feel more mentally confident, heading into elite. The competition in U23 was fierce and very competitive.'  
By the time the 2022 season got underway Molly was a permanent fixture in the U23 and the USA BMX Pro Women's finals starting at the Glasgow World Cup with a second, as well as some seconds in Tulsa behind Laura Smulders in the USA BMX Pro Series. Then came Papendal and her first win on the UCI World Cup stage 'My favourite win would have to be this year's World Cup in Papendal … that one was very special to me.'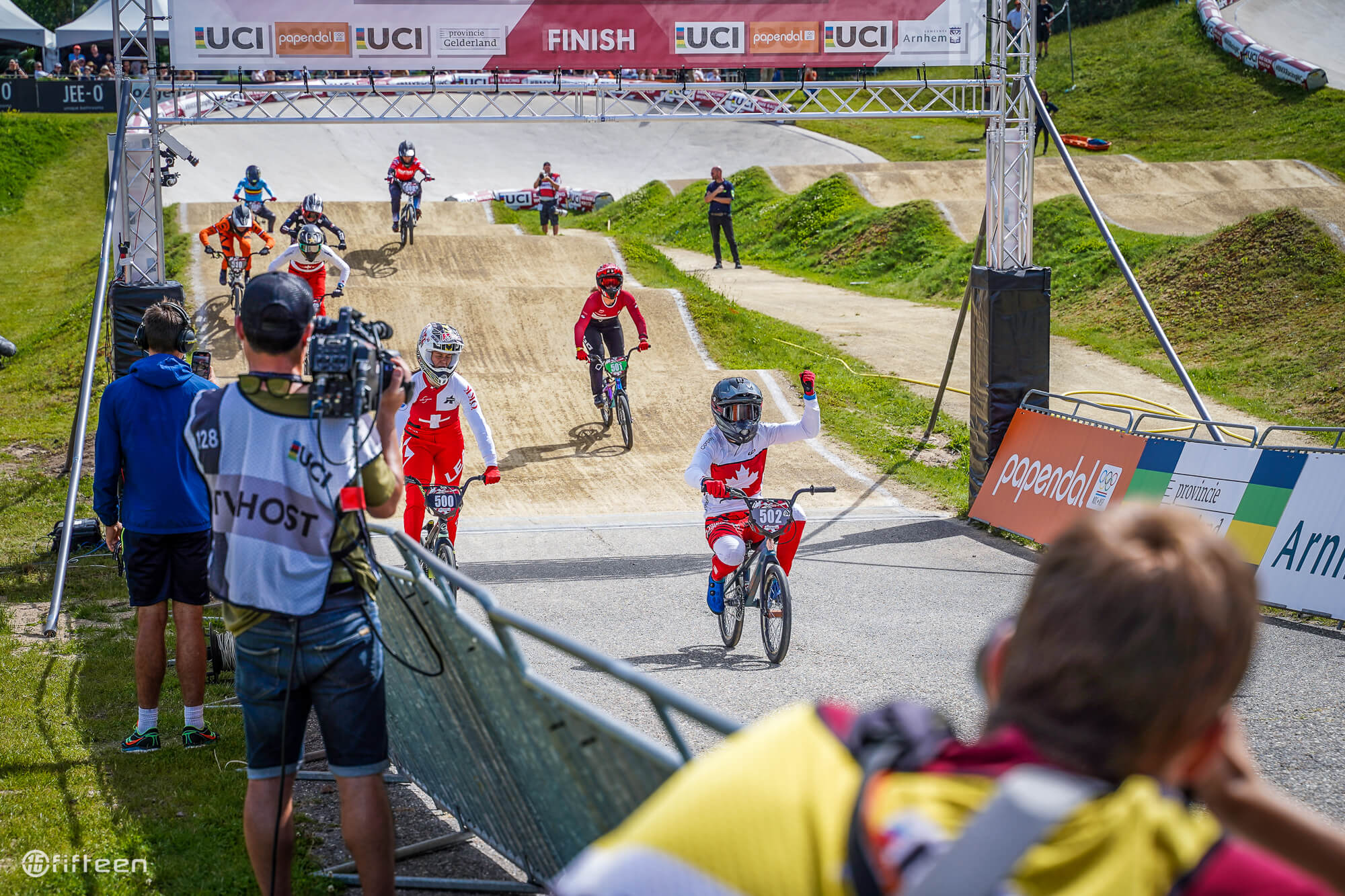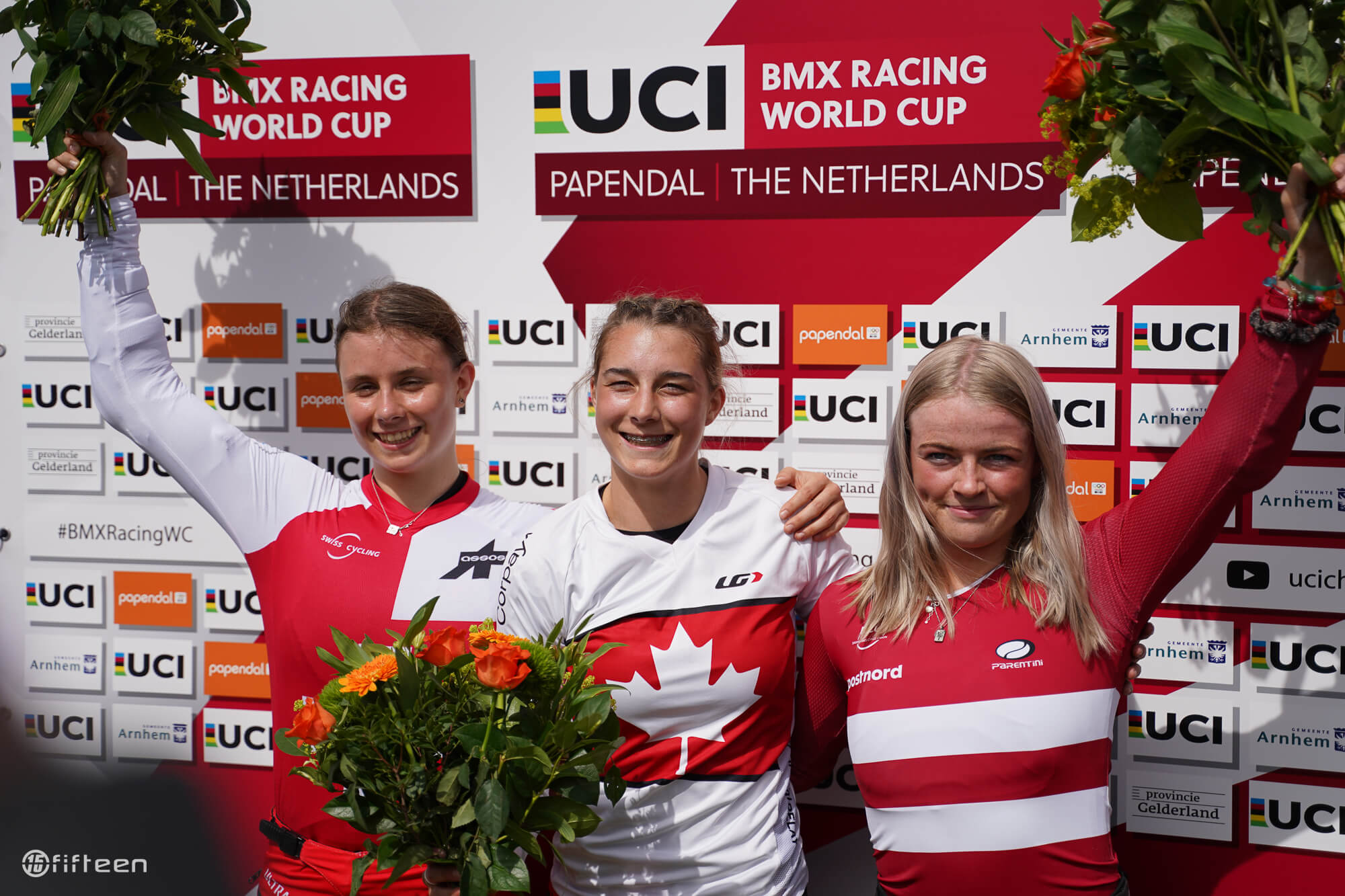 When the Nantes World Championships rolled around Molly was obviously one of the favourites to take the title, but the stars just wouldn't align for her in France in the stacked class. She did land on the podium though, and a third at the Worlds is not to be sniffed at.  'Worlds was such an awesome event,' she told us, 'the atmosphere was incredible with the French crowd! I was also very grateful to have my family in the stands as well, that definitely topped the race off. The track was super fun and flowed nicely. I was itching for that number 1 position at this race, but fell short with a 3rd, but I am still happy as it is all part of the process.'
The Worlds, it turns out, was the last time we'd see the Canadian in the U23 class. For the upcoming UCI World Cup rounds in Colombia, Molly will return to the Elite ranks, 'it's time to battle with the big dogs again' she remarked. Then there is a new goal on the horizon … Paris 2024! The Olympic points kick into high gear when the gate drops in Bogota and Team Canada will be there chasing them … 'I am fully aware about the points and have talked to my coaches on what is needed to do, Paris is defiantly on the radar, so I will be pushing to get as much points as possible!'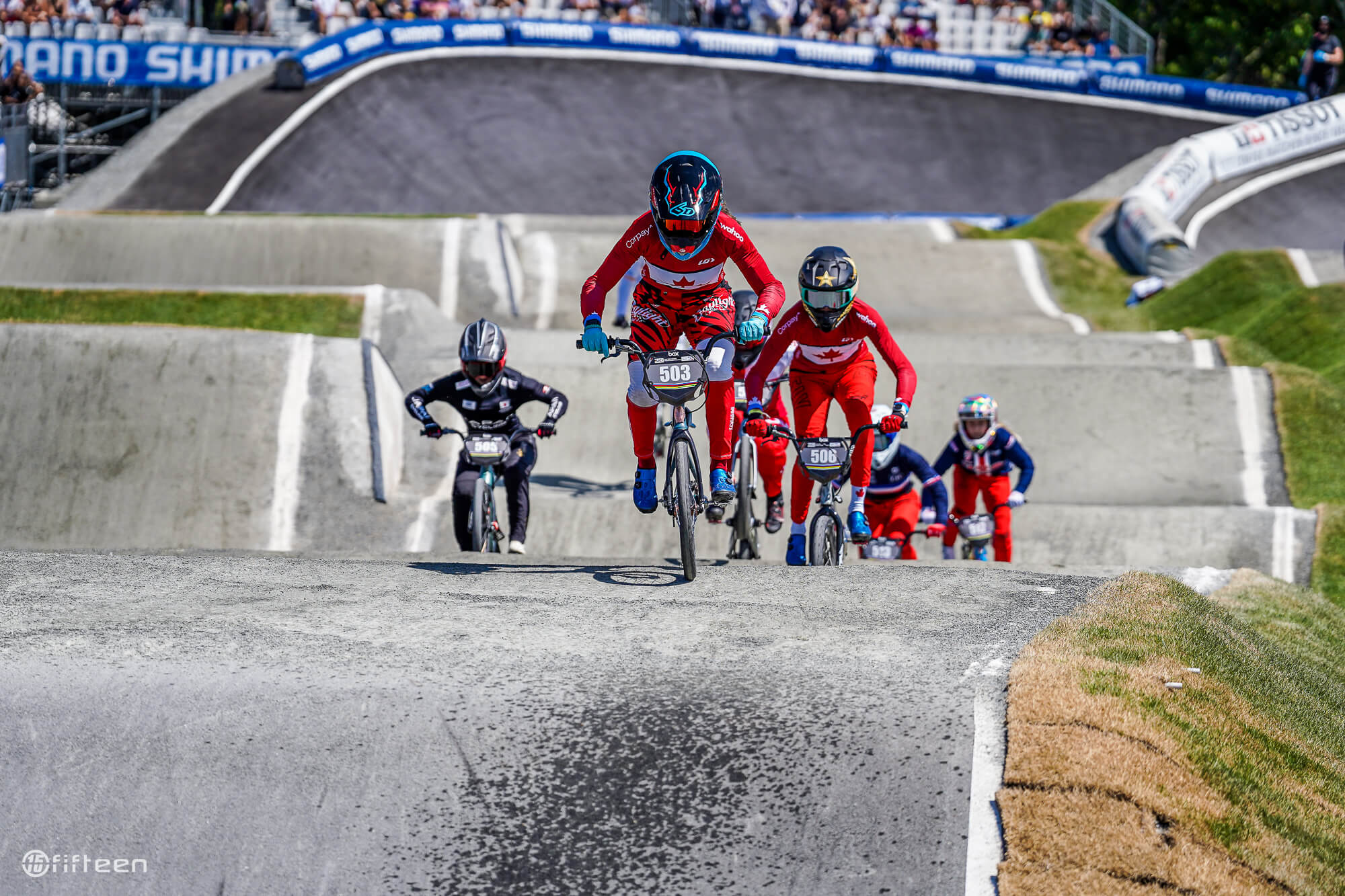 After Colombia, Molly will have another chance to get some Rainbow stripes this year as she recently qualified a fully funded trip to the UCI Red Bull Pump Track World Championship finals in Santiago, Chile on the 18th – 20th November. 'I can't wait to head to Chile, it is going to be super fun, and a totally different race scene, I definitely will be riding more pump tracks near the end of the season.'
As well as the Red Bull adventure, Molly still has some USA BMX Pro races coming up including the big one in Tulsa over Thanksgiving weekend, the Grands … and she'll be doing it all on her new 2022 Daylight Cycles build that we though we'd dig into a little, see below.
For now, we've only just finished the opening chapter of Molly Simpson's Pro BMX story, and nothing would surprise us from here on out …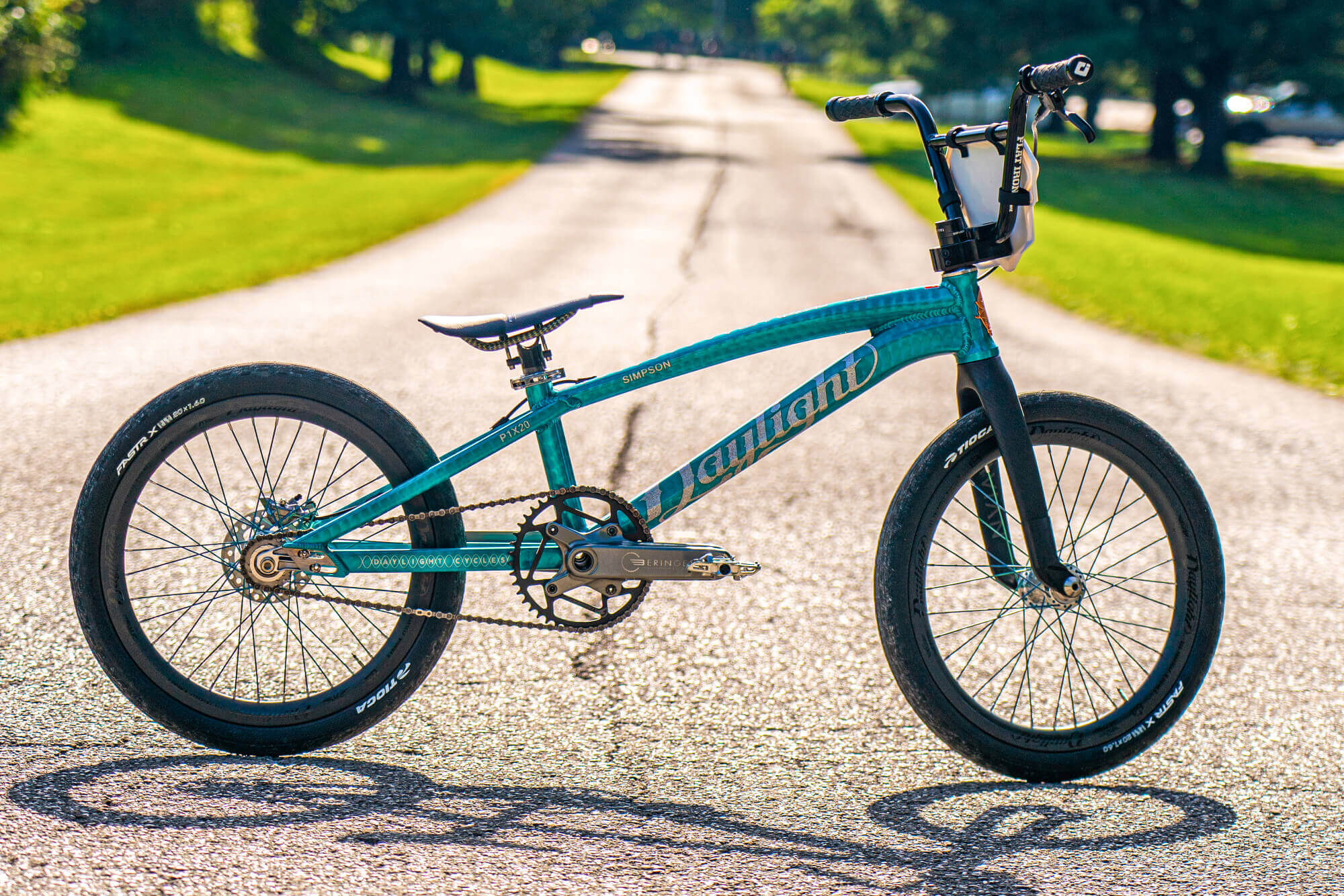 Daylight Cycles Wavelength PRO XL Frame
(Engine Turned Teal with Silver Flake Graphics and Polished Parts)
Avian Brand Tapered Carbon Fork
Tangent Flatiron Bars
ODI Grips
Tangent Pro Split II Stem
Shimano XTR Hydraulic Disc Brake
​
Daylight Cycles Wavelength PRO XL Frame
(Engine Turned Teal with Silver Flake Graphics and Polished Parts)
Avian Brand Tapered Carbon Fork
Tangent Flatiron Bars
ODI Grips
Tangent Pro Split II Stem
Shimano XTR Hydraulic Disc Brake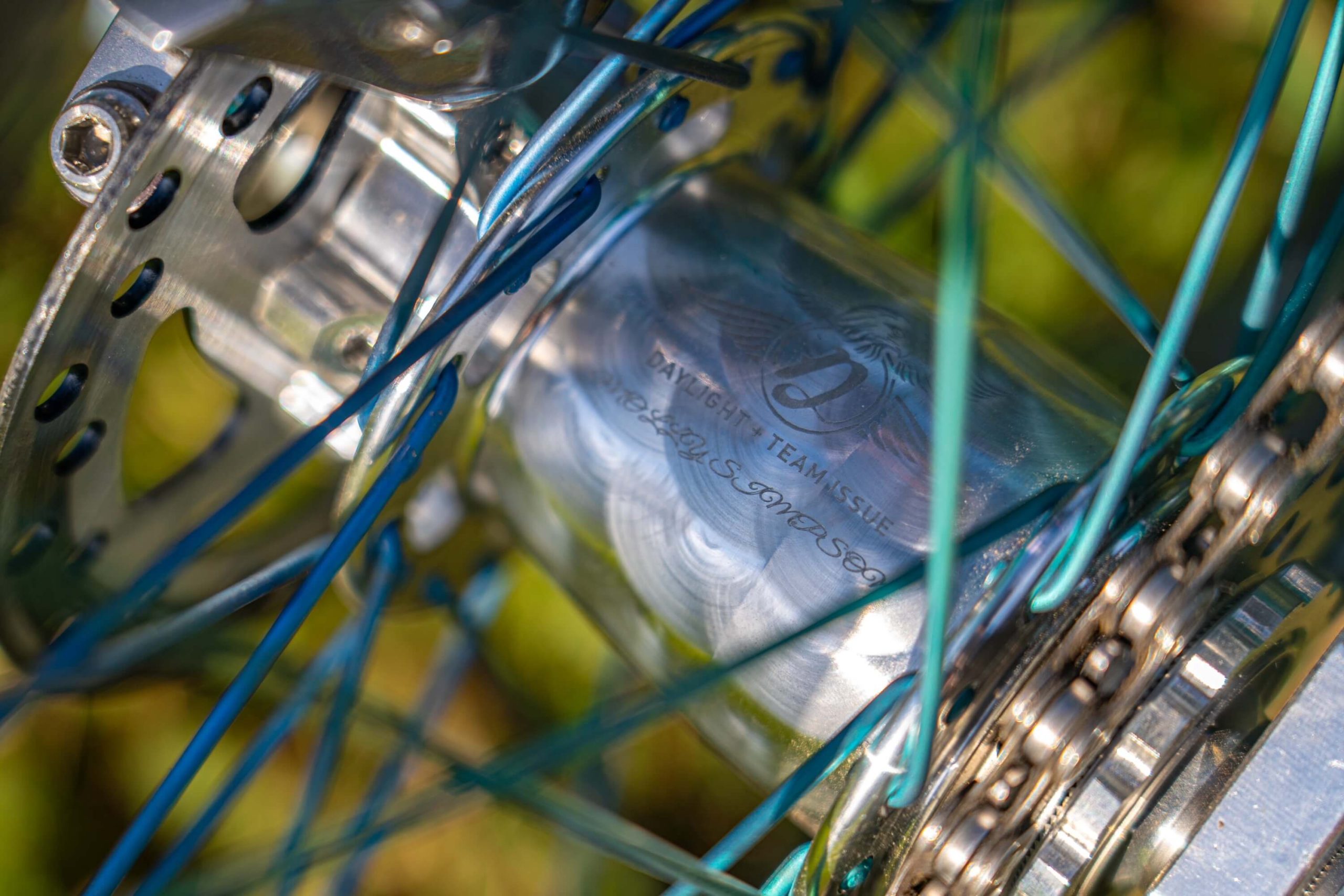 ​Speed Needle Carbon Seat & Post
Tangent Chainring and Chainring Bolts
Sram MTB Chain
Beringer Bicycle Elite Crank Set
HT Components Pedals
​Speed Needle Carbon Seat & Post
Tangent Chainring and Chainring Bolts
Sram MTB Chain
Beringer Bicycle Elite Crank Set
HT Components Pedals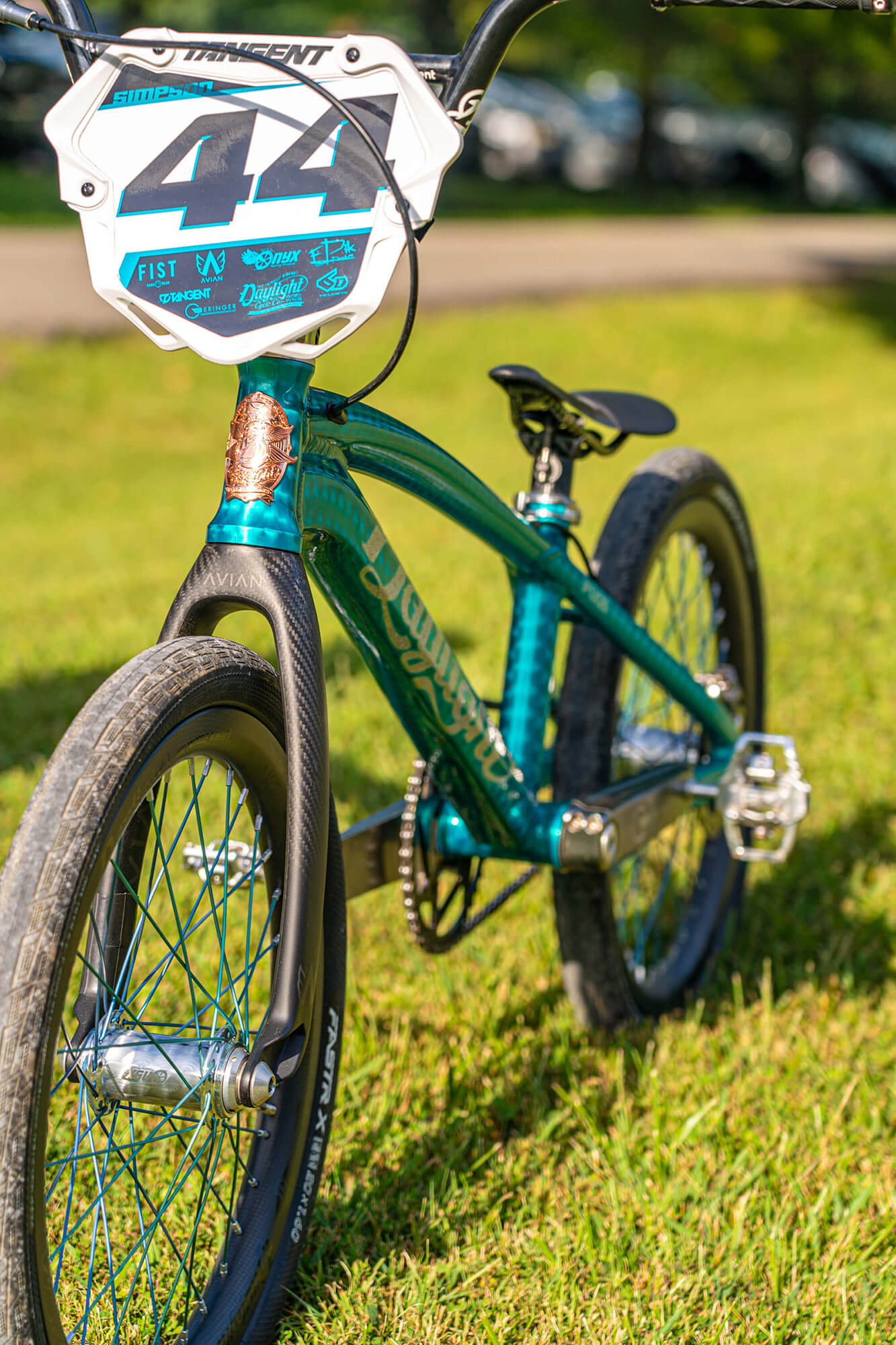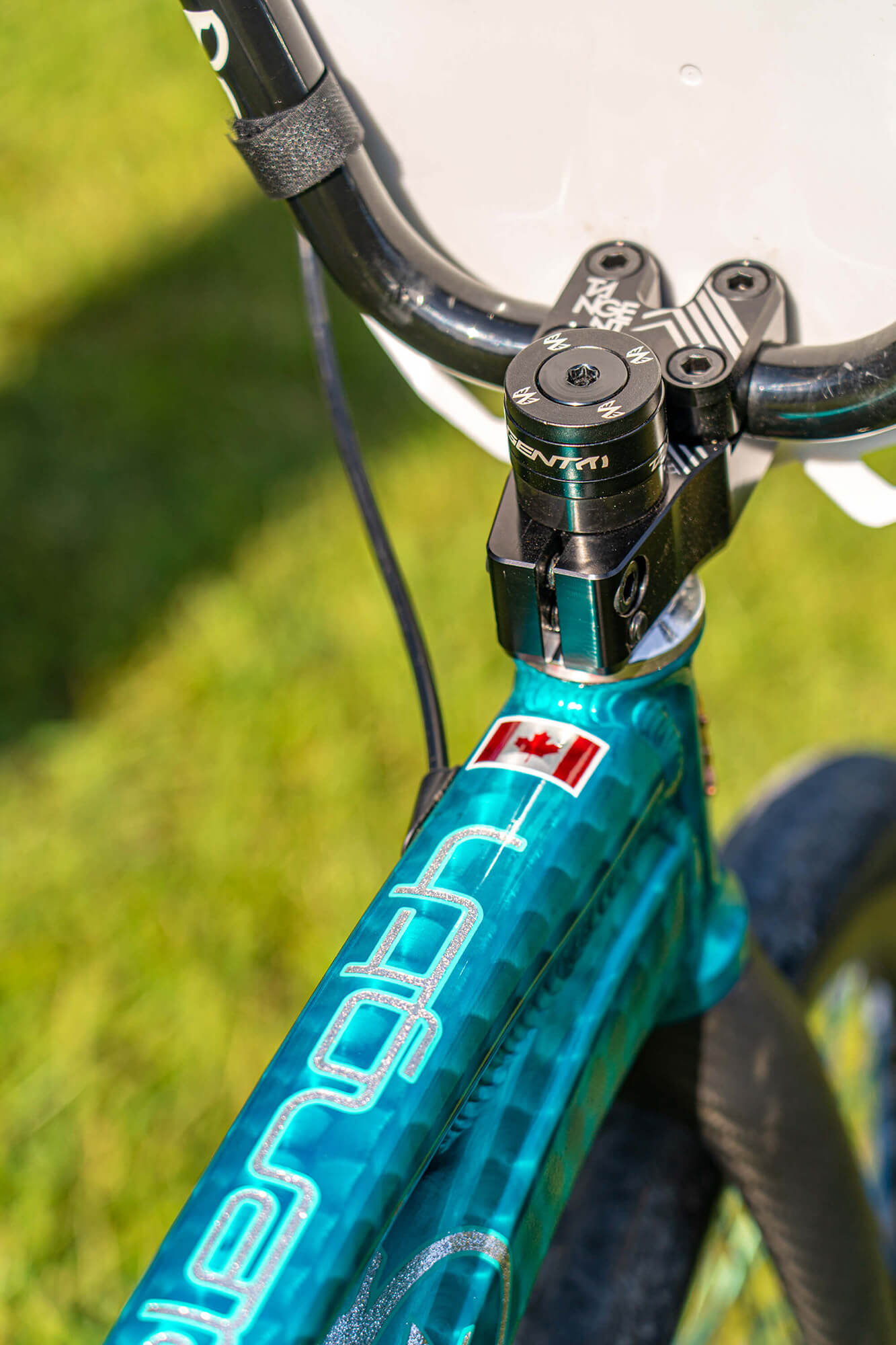 Epik Carbon Products Rims Matte/Gloss Black
Onyx Racing Ultra Rear Disc / 20mm Front Hub and Axle
(Custom Engine Turned and Laser Engraved with Daylight Logo & Molly Simpson signature)
Onyx Racing Stainless Steel Cog
Daylight Cycles 120mm Disc Rotor
USA Spokes
(Alternating Green & Blue Titanium with Silver Alloy Nipples)
Tioga FASTR X Blk Label Tires 20×1.60″
Epik Carbon Products Rims Matte/Gloss Black
Onyx Racing Ultra Rear Disc / 20mm Front Hub and Axle
(Custom Engine Turned and Laser Engraved with Daylight Logo & Molly Simpson signature)
Onyx Racing Stainless Steel Cog
Daylight Cycles 120mm Disc Rotor
USA Spokes
(Alternating Green & Blue Titanium with Silver Alloy Nipples)
Tioga FASTR X Blk Label Tires 20×1.60"