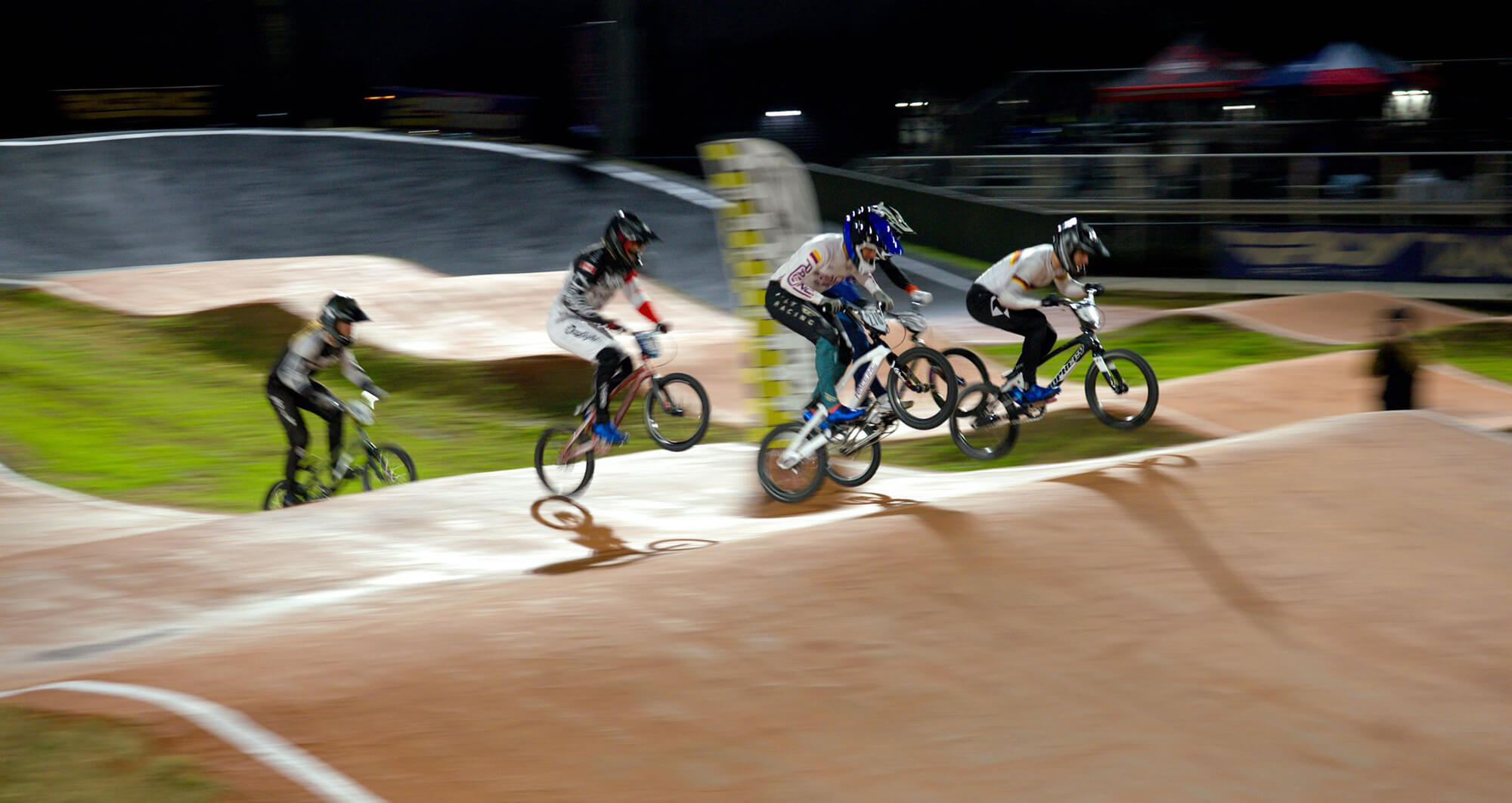 When Colombia's two-time Olympic medal winner announced he was leaving GW Bicycles and then subsequently announced his partnership with Race Inc., (see press release here), we thought it was about time we talked to Carlos Ramirez.
Carlos had been talking to Race Inc. as 2022 was coming to an end, 'they talked about the plans they had for the future, my plans, and I think we just clicked in a good way' Carlos remembered, 'it's a great change with the iconic brands Race Inc and Box, with really cool people behind the brands.'
Race Inc. now have a rider who, in all likelihood, will make an appearance at yet another Olympic Games and may well leave Paris with another medal … we certainly wouldn't bet against Carlos in the cauldron of Olympic pressure. But, while racing will of course be a main focus at Race Inc., Carlos will also be delving into the product development side of the business, 'the idea is to be a rider and help with development in every single way I can', Carlos told us, 'helping out with the R&D of the bike and parts so will be a really cool experience for me, and obviously will be a great new chapter in my life'.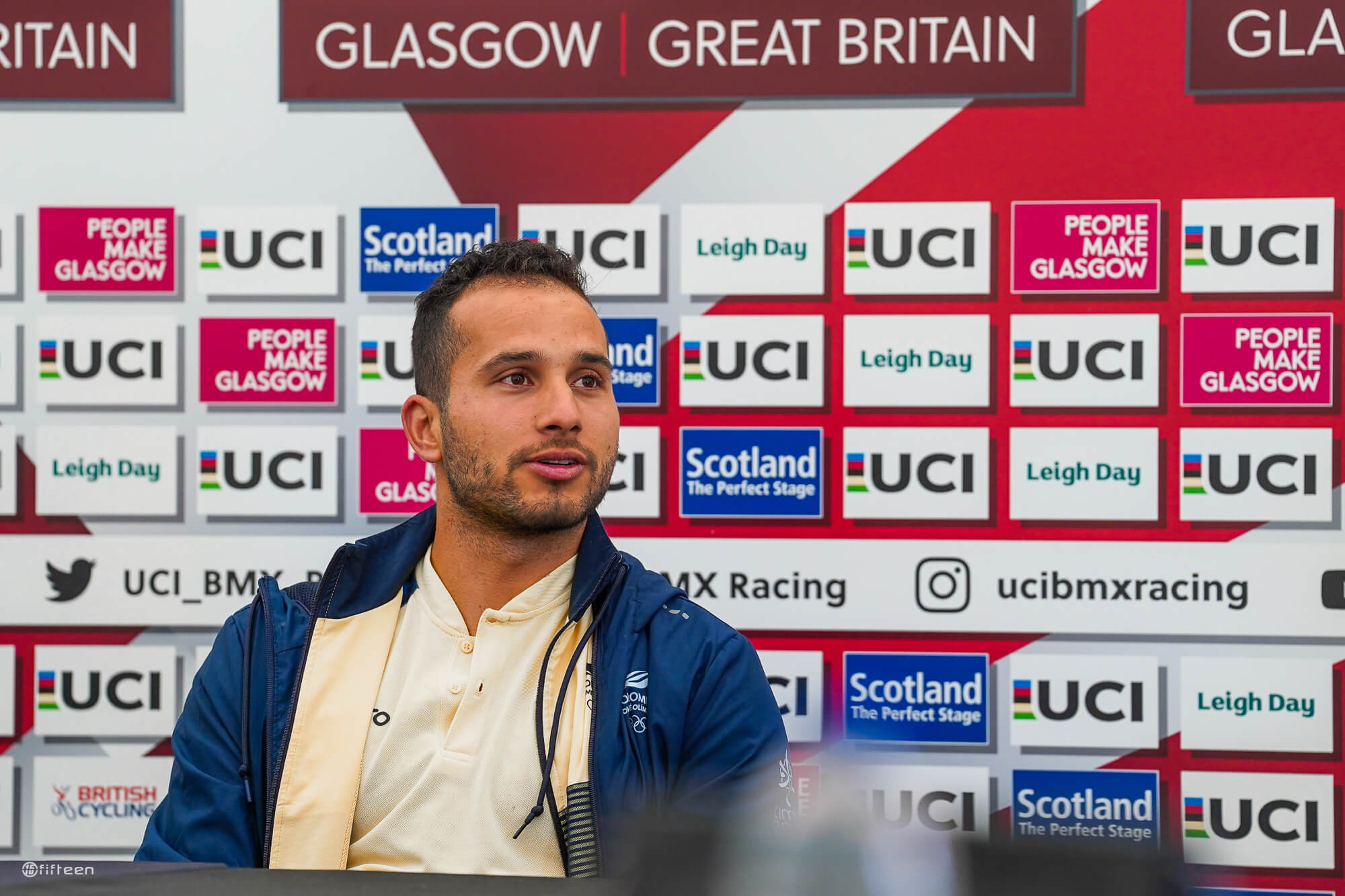 While Carlos was teasing us all with subtle hints at the new partnership, he was fulfilling his first task at Race Inc., testing the RA-20 prototype frame … 'I've been testing this bad boy for a while, and as you guys have seen, that will be the bike I'll be racing on as well. I love how it rides, how it feels, and just happy to be a part of this process to bring a great bike into the market!'
Now that Carlos is connected to two iconic American brands, we expect to see him at more US events, which he confirmed, 'Yeah, you will see me racing a lot more on the US circuit now. I will also be focusing on all of the qualification events for the upcoming Olympics so will probably be racing a lot of those in the next couple of years, but as we like to say, we live to race, hahah. I'm just enjoying every single moment I get on my bike and I'm really grateful to just be able to do what I love.'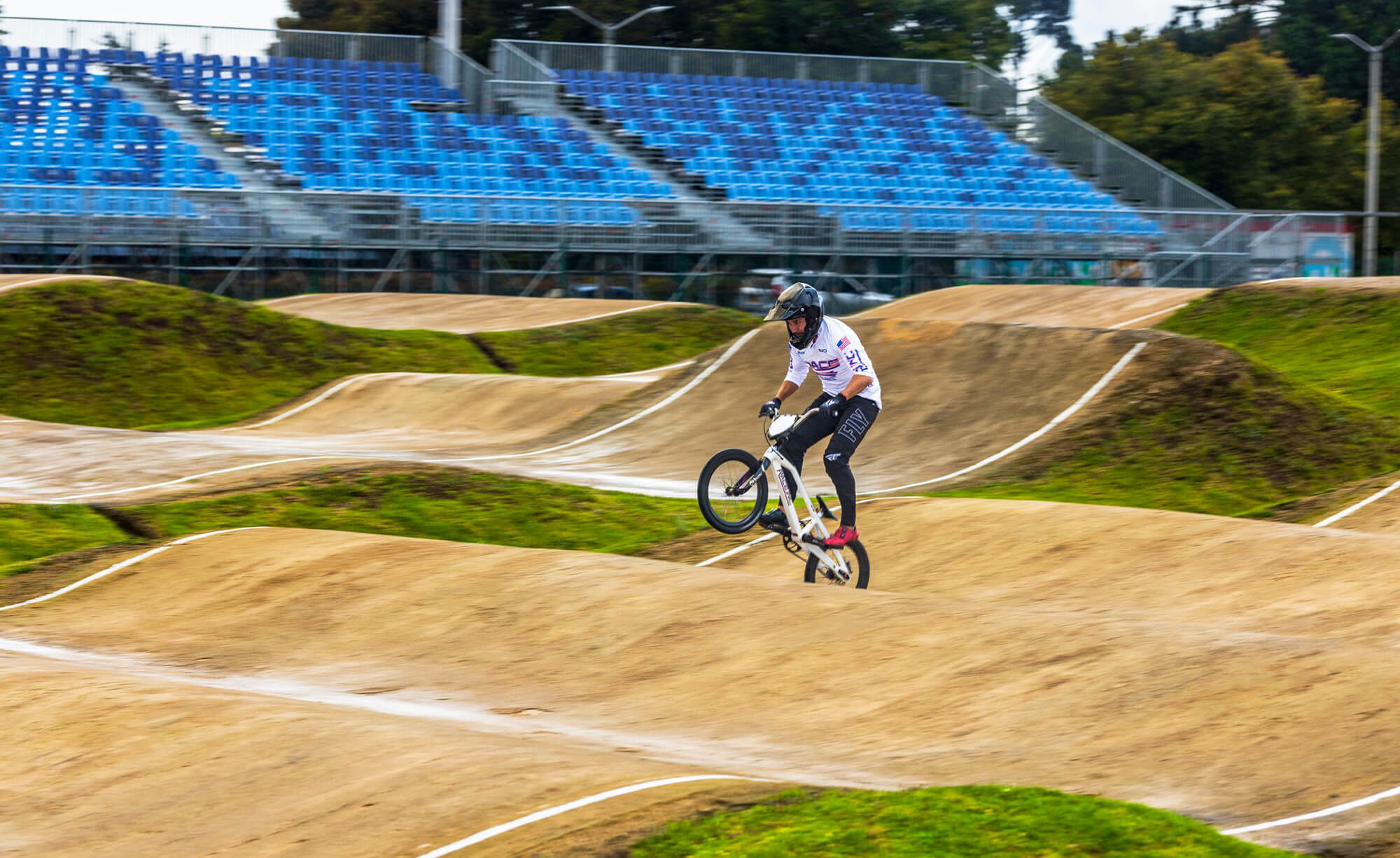 Obviously, in the immediate future the Paris 2024 Olympic qualification will take precedence, 'I'm living the moment right now,', he said, 'training hard for what's to come and obviously dreaming about Paris and improving on what I've done in the past Olympic games. We have 2 years of hard work coming and will obviously be giving it my all in the upcoming races.' Colombia will be looking for at least two Olympic spots, so there is indeed lots of hard work for the national team in the next two years, 'The idea is to get as many spots as possible for these upcoming Olympic games, so time to work our asses off, get good results and obviously qualify myself to the Olympics! After all the races we will have the opportunity to show Colombia and the world I deserve to be there again battling for that GOLD medal we all want, and work so hard for.'