Specialized Demo Pro Pants | Review
28 February 2021
Specialized Demo Pro Pants | Review
28 February 2021
It's been more than a few years since Specialized stopped producing BMX specific product but obviously, there are some product lines that our sport can appropriate from the current Specialized universe. The Specialized S-Works Recon Shoes, that we recently reviewed, are a good example of the cross over.  And more recently we've been lounging around in the Specialized Demo Pro Pants to find out if they are indeed special pants …
Although designed specifically for tearing down mountains on bigger wheel bikes, the Specialized Demo Pro Pants fit perfectly into the BMX world. Like other brands currently riding a wave of fashionable popularity in BMX, the Demo pants are a snug but not tight fit, and with perfectly placed subtle graphics you'll blend in rather than stand out. It's the attention to detail that really shines here … and the materials, the materials feel … special.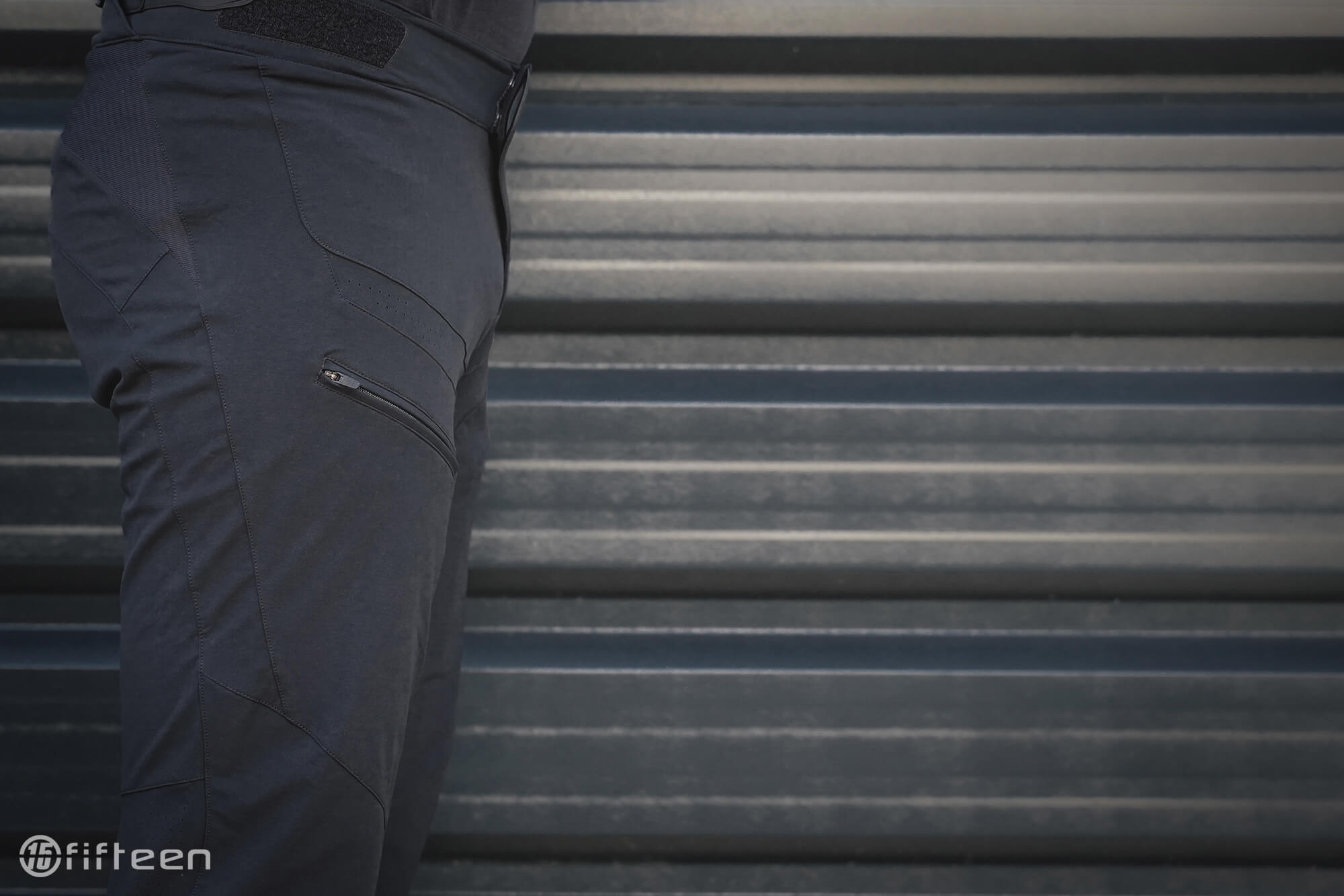 The pants are constructed using VaporRize fabrics, a Specialized brand name, that are woven to be durable and lightweight. The first thing you'll notice when you slide into the Specialized Demo Pro Pants is the comfort, they are extremely comfortable … and stretchy, oh so very stretchy.  The fleece-lined waste band incorporates two Velcro adjustments on either side, to help you dial in the fit and the pants clip closed at the front with a double stud and Velcro. There are no niggling seams that have irritated us like some other race pants we own, everything is refined and well thought out. The laser perforated air vents in the crotch and behind the knee do an excellent job of keeping you cool, so much so in fact, that on cold days you would be justified in squeezing into an extra sub layer … which the overall stretchiness of the fabric easily allows. Specialized say the pants are water-repellent rather than waterproof and after a day in the mountains riding through puddles, we can attest that you'll come home dry, for the most part. The splashing from zipping thought wet patches resulted in water just beading and running off while the constant spray from the rear wheel did eventually penetrate the fabric … but it does dry quickly.
When it comes to pads, there is adequate room in the knee area to fit the current trend in low profile pads, and here's where the stretch in material really comes into it own. Luckily, we've not yet to fully test out the durability when it comes to the eventual and inevitable encounters with the ground, but despite how thin and light the Demo pants are, a huge bonus in our view, they do 'seem' very robust. After a few months of BMX use, general wear and tear has not been an issue.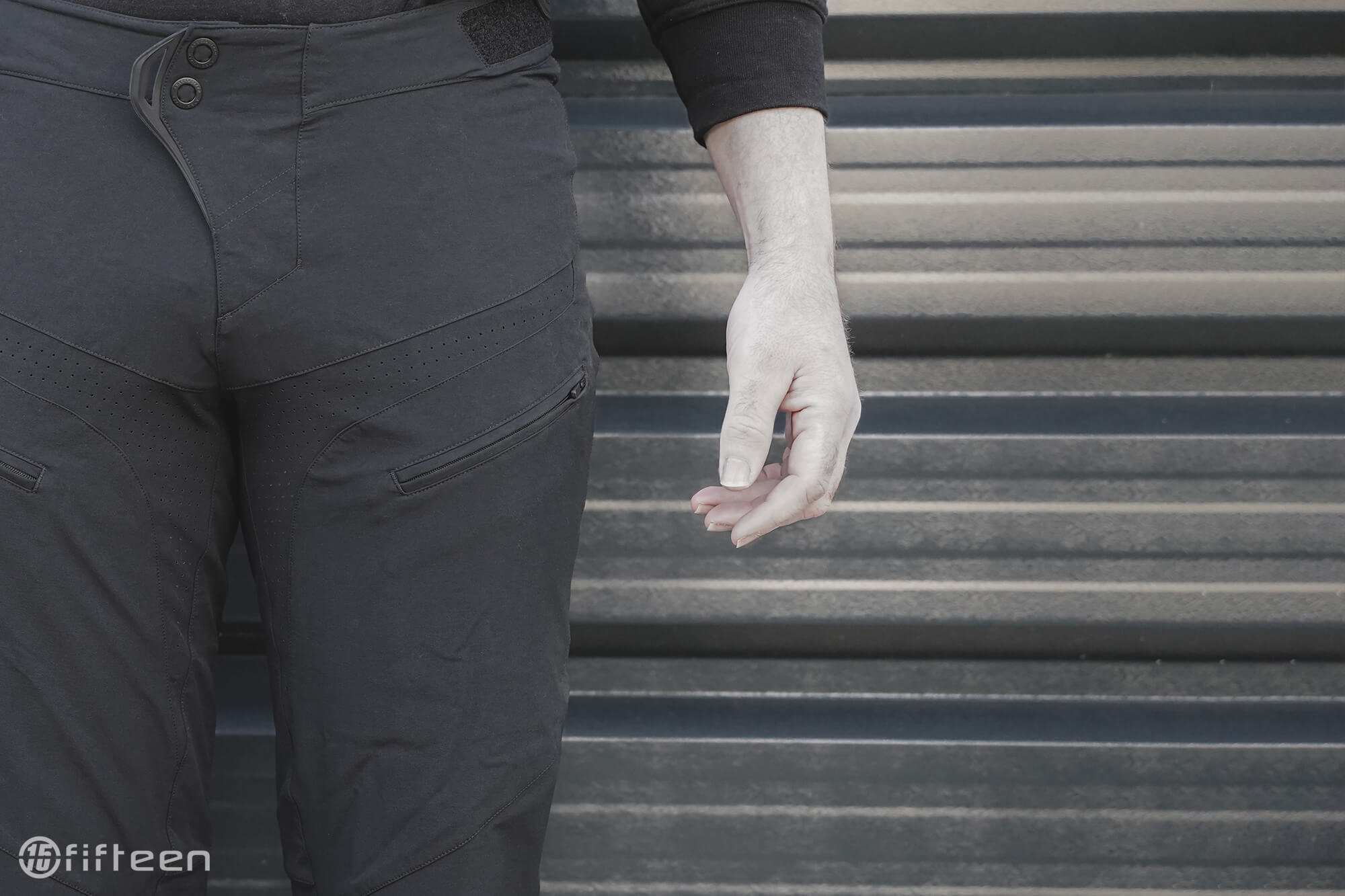 The three pockets, one on each thigh and one in the rear waistband, are low profile and unobtrusive while being big enough to fit a small phone … our iPhone mini fits perfectly. Your car key will fit, out of the way, in the rear pocket … we think that's all you ever need to care about, right?
When it comes to colours, you are a little limited with essentially just black, why would you choose anything else, or a navy-ish blue, which we admit is not ideal if you're trying to match your team kit. Occasionally there does seem to be limited edition colours released, Monster Green for example. Pricewise, you're looking at about €130 or $130, which is right in the ballpark, well the high-end ballpark, of other branded race pants in the BMX / MTB world.
Ultimately, if you are looking for a new set of race pants and want to go your own way, we have no qualms recommending the Specialized Demo Pro Pants … supremely comfortable and lightweight, with well-designed details and subtle graphics… if a little expensive … there's a lot to like here.
If you're based in Ireland, you can check out the S-Works Recon shoes at Specialized Ireland in their state-of-the-art retail outlet on the outskirts of Dublin or check out specialized.com for your closest option.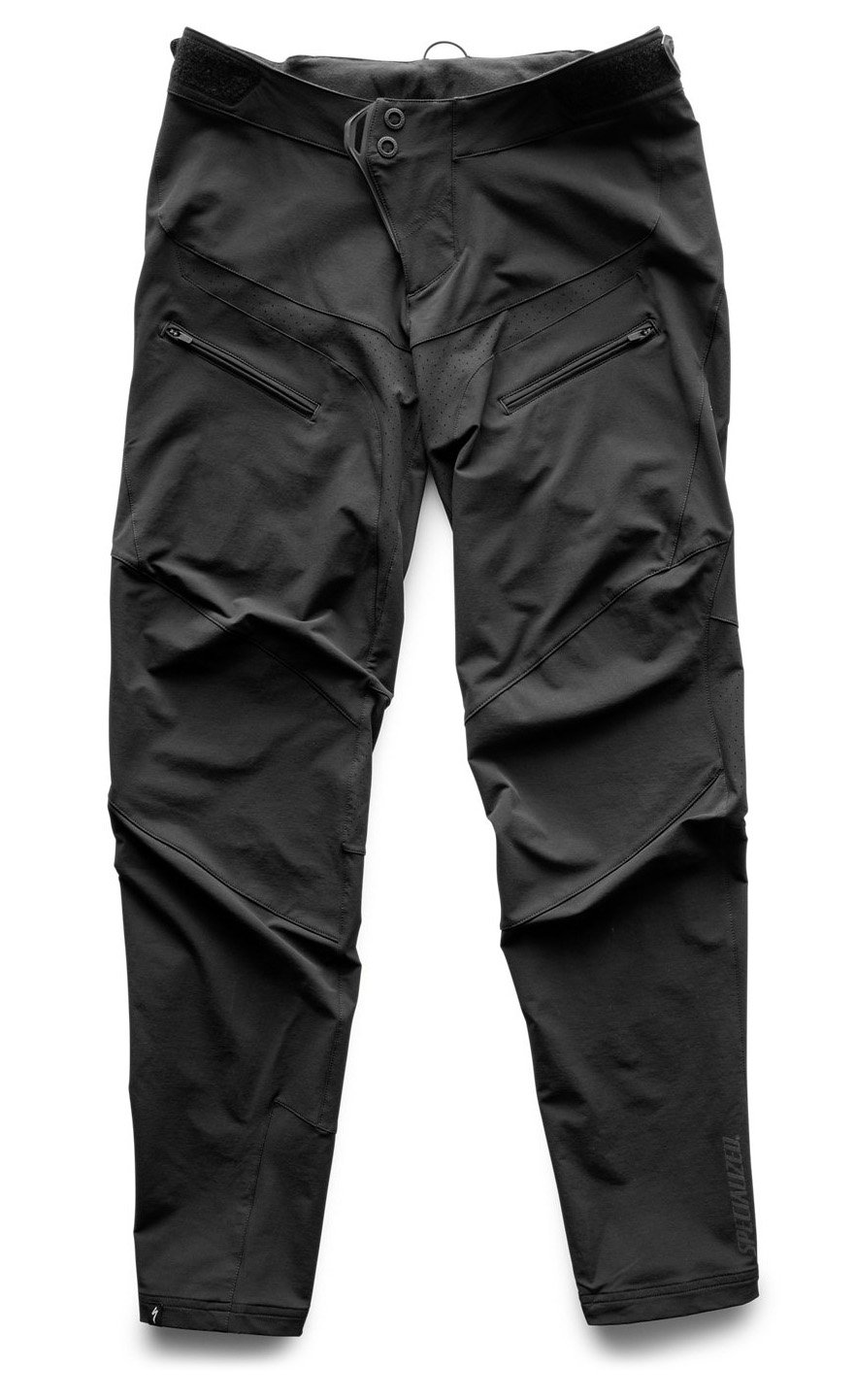 If you have BMX product and you're interested in a 'Fifteen BMX' fair and honest review please email us at info@15.ie … BMX since the 80's with 25 years of real-world product design experience!
To advertise on Fifteen Email advertise@15.ie
Subscribe to Fifteen BMX HERE