Supercross Land Larsen …
Yet another high profile signing for Supercross BMX heading into the 2019 season …
3rd January 2019
Supercross Land Larsen …
Yet another high profile signing for Supercross BMX heading into the 2019 season …
3rd January 2019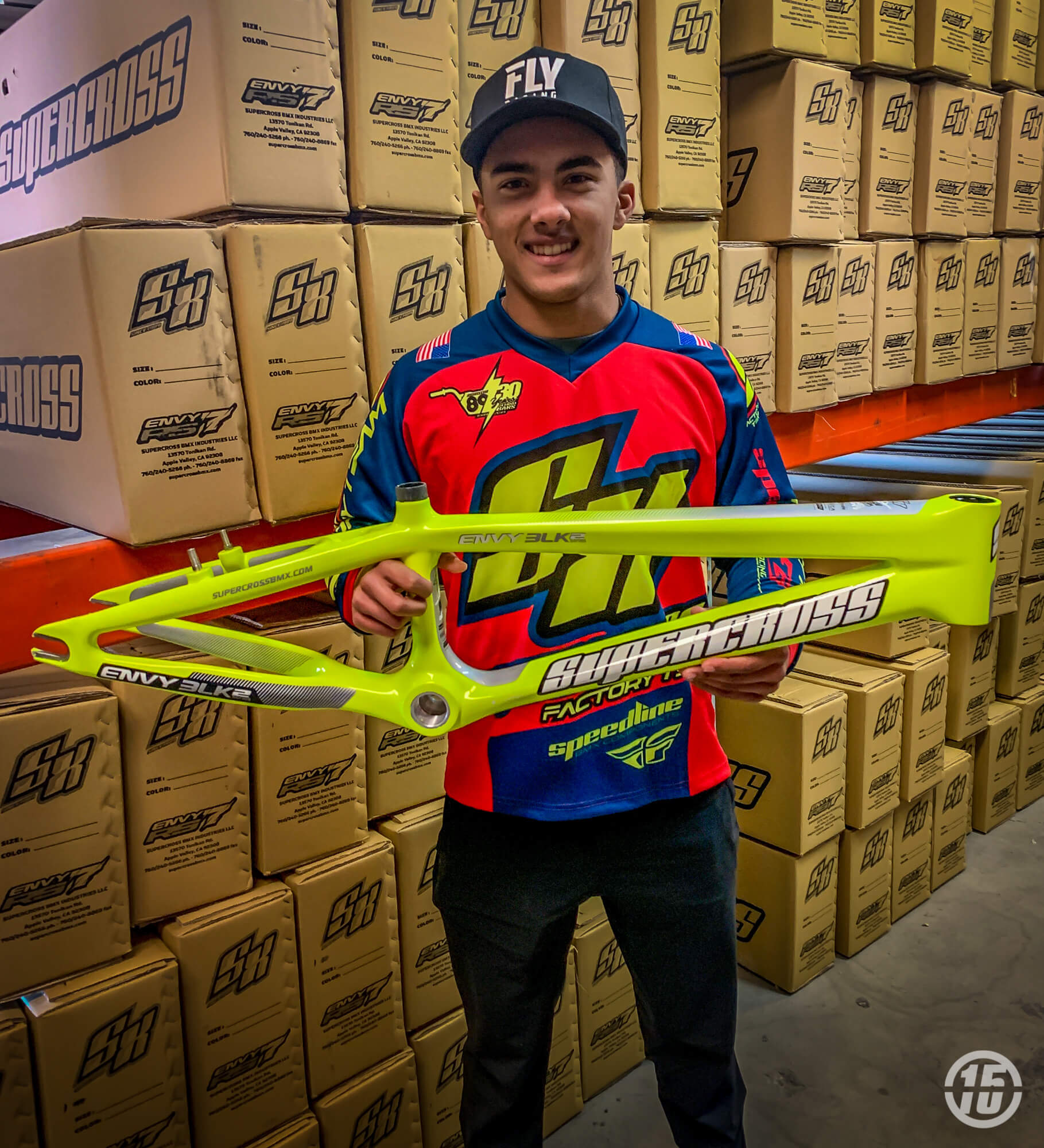 Not content with the two recent high-profile Elite signings of
Bethany Shriever
and
Felicia Stancil
, Supercross are at it again, landing one of the hottest new talents on the Elite racing scene,
Kamren Larsen
! During his first Pro year in the States, Kam developed an early habit for winning USA BMX nationals in 'A Pro' before quickly jumping into Double A. Then he went on to pick up the USA BMX 'Rookie Pro of the Year' accolade at the Tulsa Grands in November …
'
2018 has been an amazing year for sure. Coming in, I didn't have super high expectations, I just wanted to feel out the Pro-Style of racing. One of my main goals was to land on the podium, after winning both days in the A Pro class at the first race of the season, I suddenly found myself wanting to surpass my goals and see just how far I could go. The Rookie Pro of the Year Award was the icing on the cake for sure!'
With that sort of a resume in only his first Pro year it's easy to understand why Supercross, and probably many more brands, where interested in Larsen, but Bill Ryan took notice early on,  'Kam really made me stand up and take notice in Phoenix last year. And he has been on our short list of Elites to add ever since then. Of course, it hasn't just been his results that made him stand out but his personality'.  It's that personality that will add a new 'flavor' to the team in 2019 which excites Supercross the most but let's be honest, the future potential here is huge, 'Kam is just 19, first year Elite and he will now have Anthony Dean help mentor him on the program as well as the rest of the Supercross BMX factory program. Between Bubba, Anthony, Kenth, Goodall, Ogorman, Roberts, etc… there are quite a few years of seniority that know the way to the top and are willing to share and help Kam get there. So, it makes it easier for Kam to just be happy and be himself.'
With the backing of the new team and the all-important support system, Larsen has set himself a huge goal … Tokyo! And who knows, if he and Supercross can harness the raw power and talent, Asia may just be on the cards … 'It won't be easy, but I believe it is obtainable. It is nice having a great support system that all believe in me and have the same goals as me. You know what they say, team work makes the dream work …', Kam told us, 'I think that Supercross is the last puzzle piece I need to begin my full-time Elite career. Bill and Melissa have had nothing but open arms for me and have shown a lot of support already which makes a bigger difference than some think. Being able to have a rider like Anthony Dean on the team also helps, because it gives me an opportunity to learn the ropes from him and try to then bring that knowledge and experience into my own career. I also have a lot of friends on the team like Makieva Hopson, KJ Romero, Riley House, and Josh White, who all bring a great family vibe to the pits which makes for good times off of the bike as well.'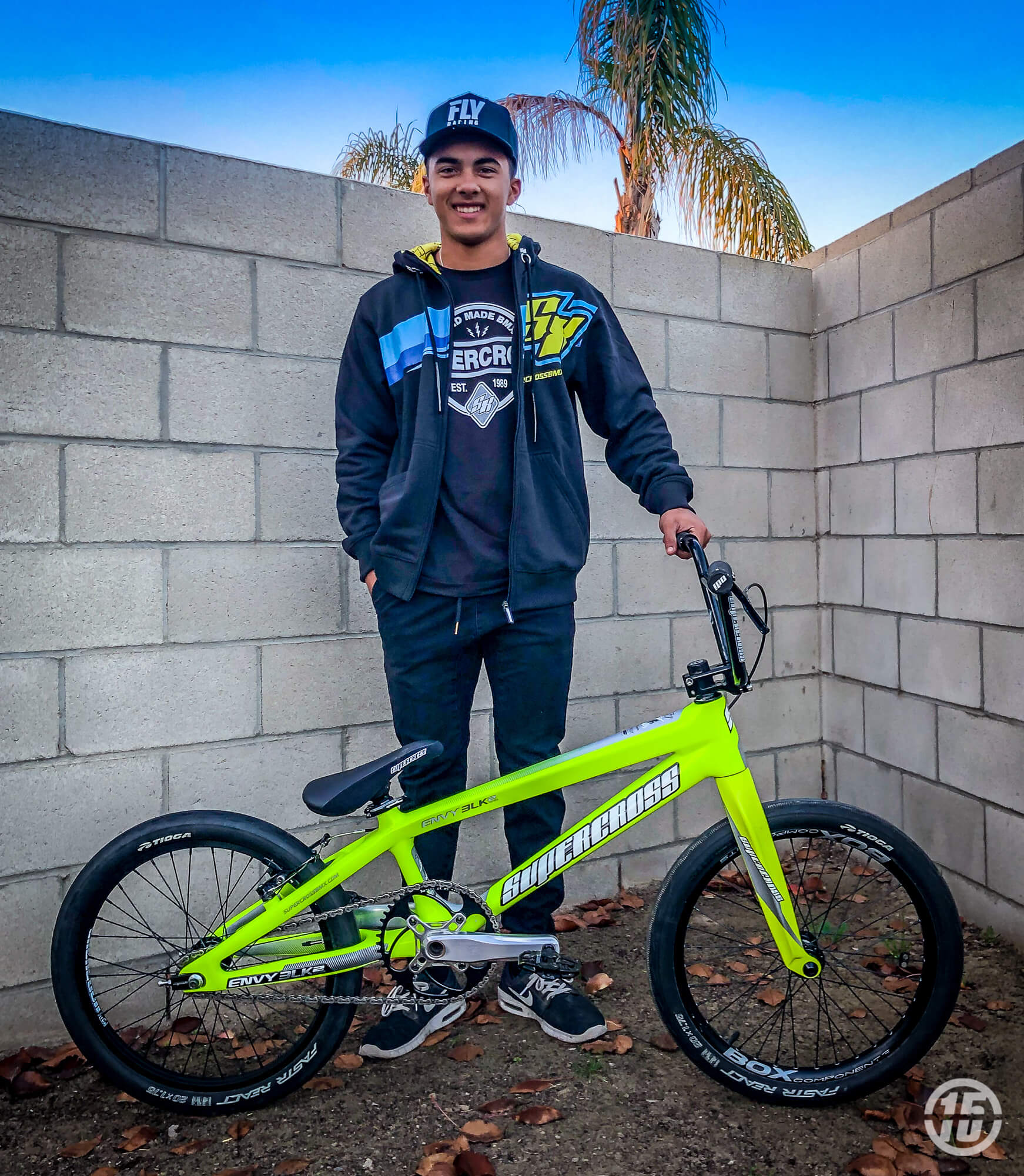 Kam's first outing in his new Supercross colours will be the USA BMX Pro opener in Phoenix next month but it'll be Manchester in April where the rest of the world will first get a taste of what's to come at the 2019 UCI World Cup series. Just one year after making his debut at the World Cup in Paris, Kam now understands the task ahead, 'coming into Paris I had no idea of the level that World Cup racing was. This was the first time I had left the US since the worlds in Birmingham in 2012 (I was 13). It was awesome being able to know that the best of the best where there and that put a lot into perspective for me moving forward.  It was a great experience for me all in all, and I am looking forward to using that experience in the 2019 World Cup Season.' …  'I think that the difference in the Elite class will be consistency. The A Pro class was a class where you never knew exactly what you were going to get. When you think of the Elite class you think of people like Dean, Daudet, Fields, and Kimmann just to name a few. These guys show up each and every round, and typically never let off the gas.' … 'I really just want to be consistent and progress each and every race. Eventually I'd like to be within the top 16 these next two seasons. Although it's a tough feat, I'm up for the challenge.'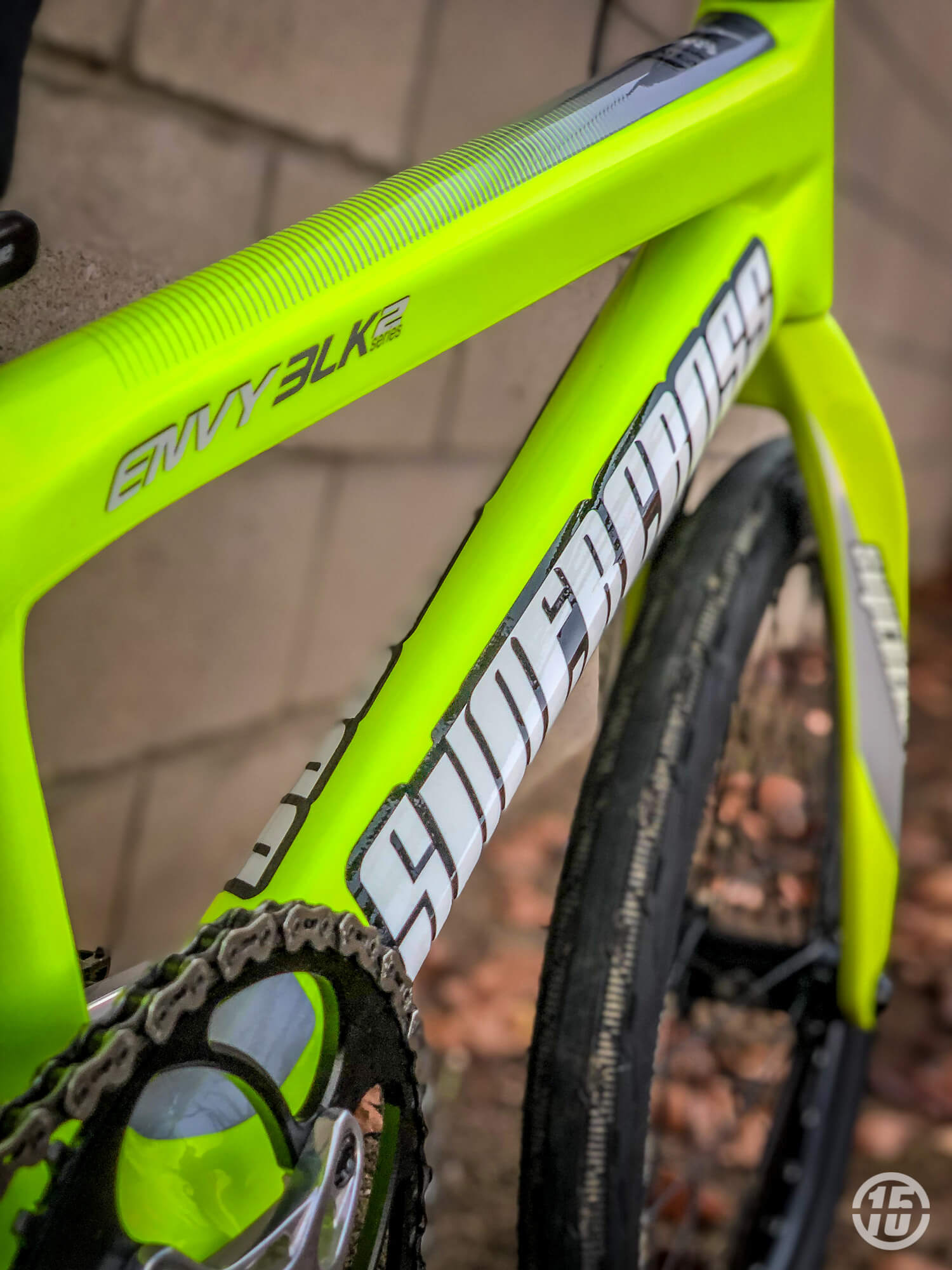 With all the recent announcements coming from the Apple Valley HQ, we wonder what else to expect from the guys at Supercross this year …
'
it's our 30-year anniversary, we are going to have announcements for you all year long. But, I think our team is very full right now and I am very happy' … 'we have always tried to pride ourselves on having a great team … awesome riders, awesome people and an amazing Elite punch.'
Hmm, at this stage who knows what Bill will announce next … we wouldn't rule out new riders, new product … new carbon … who knows, but we're on the edge of our seats! One thing is a locked in certainty though, Supercross now have an Elite team that are capable of dominating on the worlds stage for years to come … it's going to be interesting viewing!
Follow Kamren Facebook | Instagram