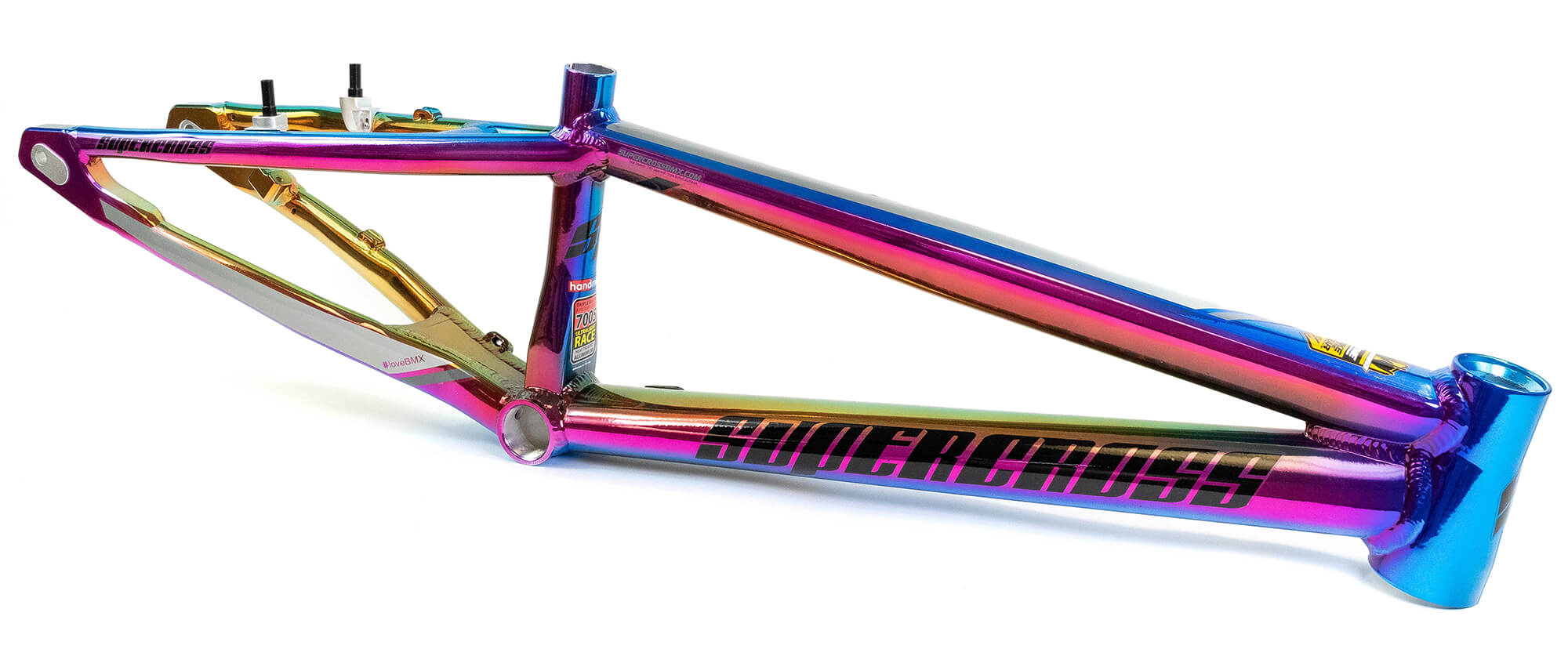 The Supercross Vision F1, the panicle of carbon technology in BMX is, in our opinion, a modern work of art. A frame and fork chassis that was designed and built with one goal in mind … to get you from the gate to the finish line as fast as humanly possible. But it's not for everyone and it isn't affordable for everyone. Supercross BMX, to be fair, recognise this and openly talk about the the target market, but they also want the technology they developed for the Vision F1 to be available to the masses.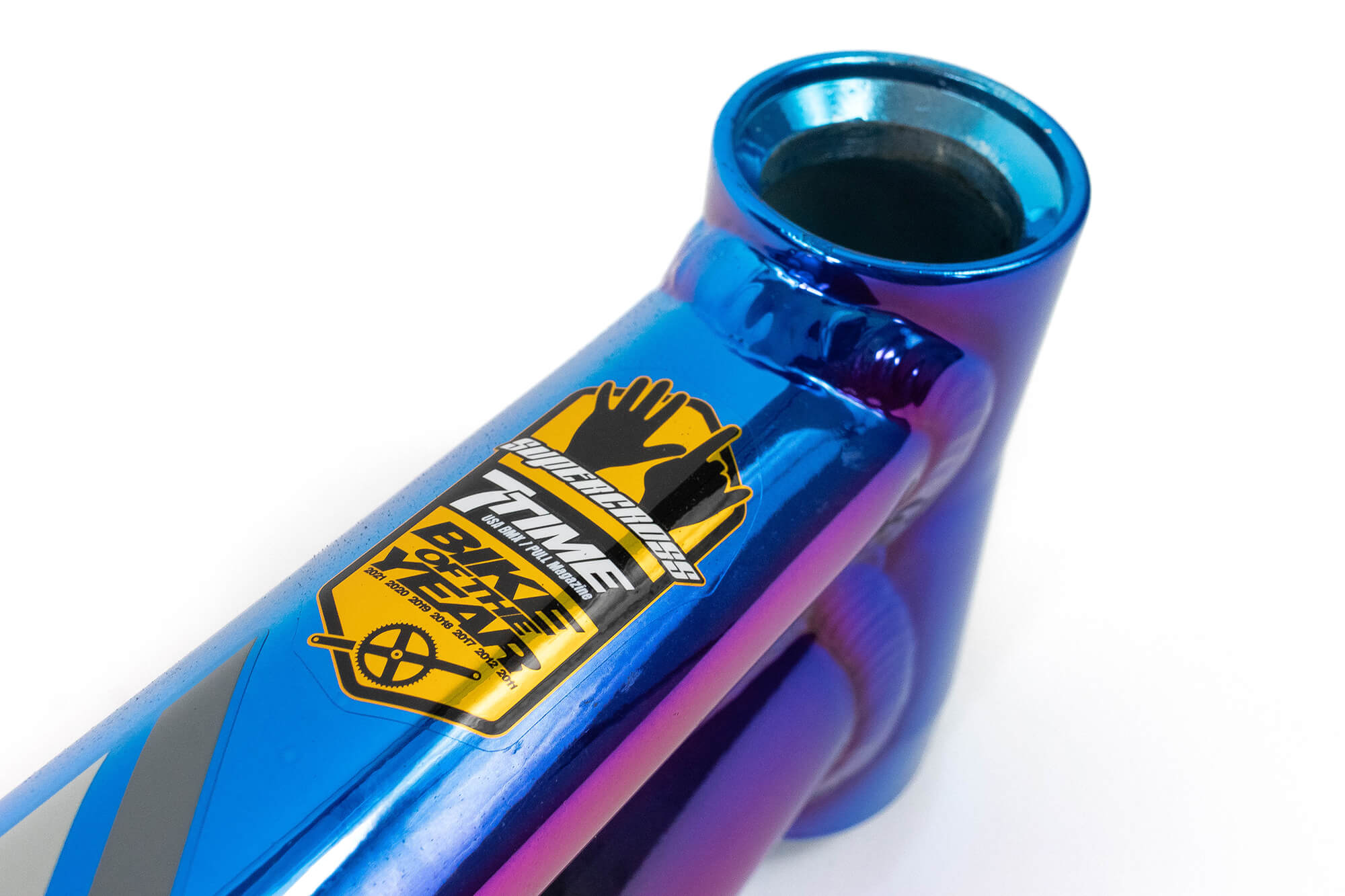 To that end, Supercross have been working on the Vision RSX, more affordable alloy sibling to the carbon Vision F1. The new frame, launching in early 2023, features all the high-tech design the Vision F1 has on offer, but is built from taperwall, 6000 series, heat treated aluminium. It has the same captive Flip/Chip style of dropouts as the Vision F1, that allow for the most effective use of Disc or V-Brakes on the same frame. It uses the same Idler Guide Slot as its carbon sibling, meaning you have access to the same Fixed Arm Guide or the new spring-loaded Idler Guides to fine tune your performance. Plus, it has all the features you'd expect of a modern, high-end alloy frame. Internal cable routing, a campy style integrated headtube, bulge butted seat masts, tapered and butted stays … you get the idea.   The frame will set you back a reasonable $549, sitting under the Supercross RS7 frame in the line-up.
You can read about the carbon Vision F1 HERE to get more of a feel about this frame too.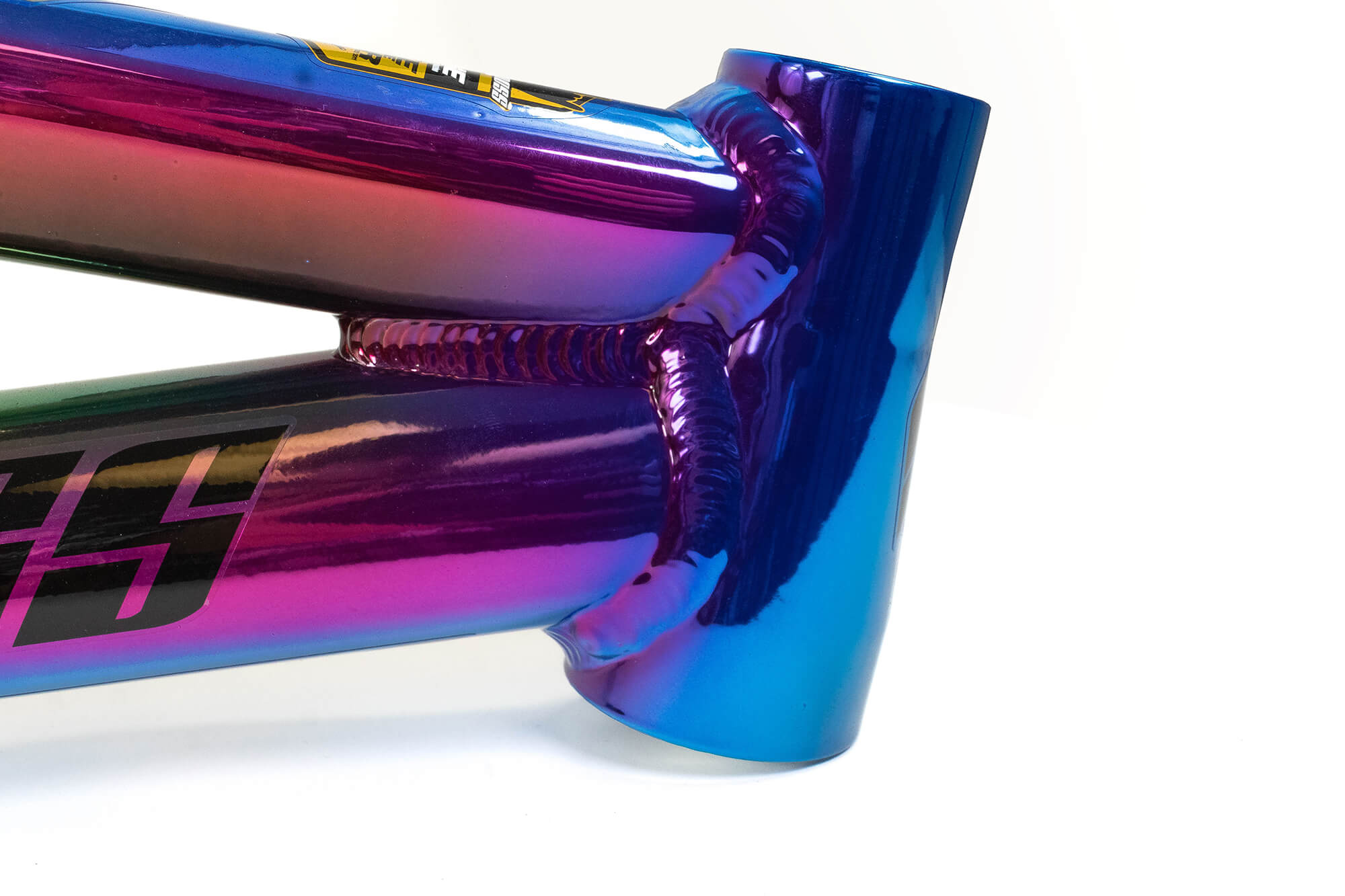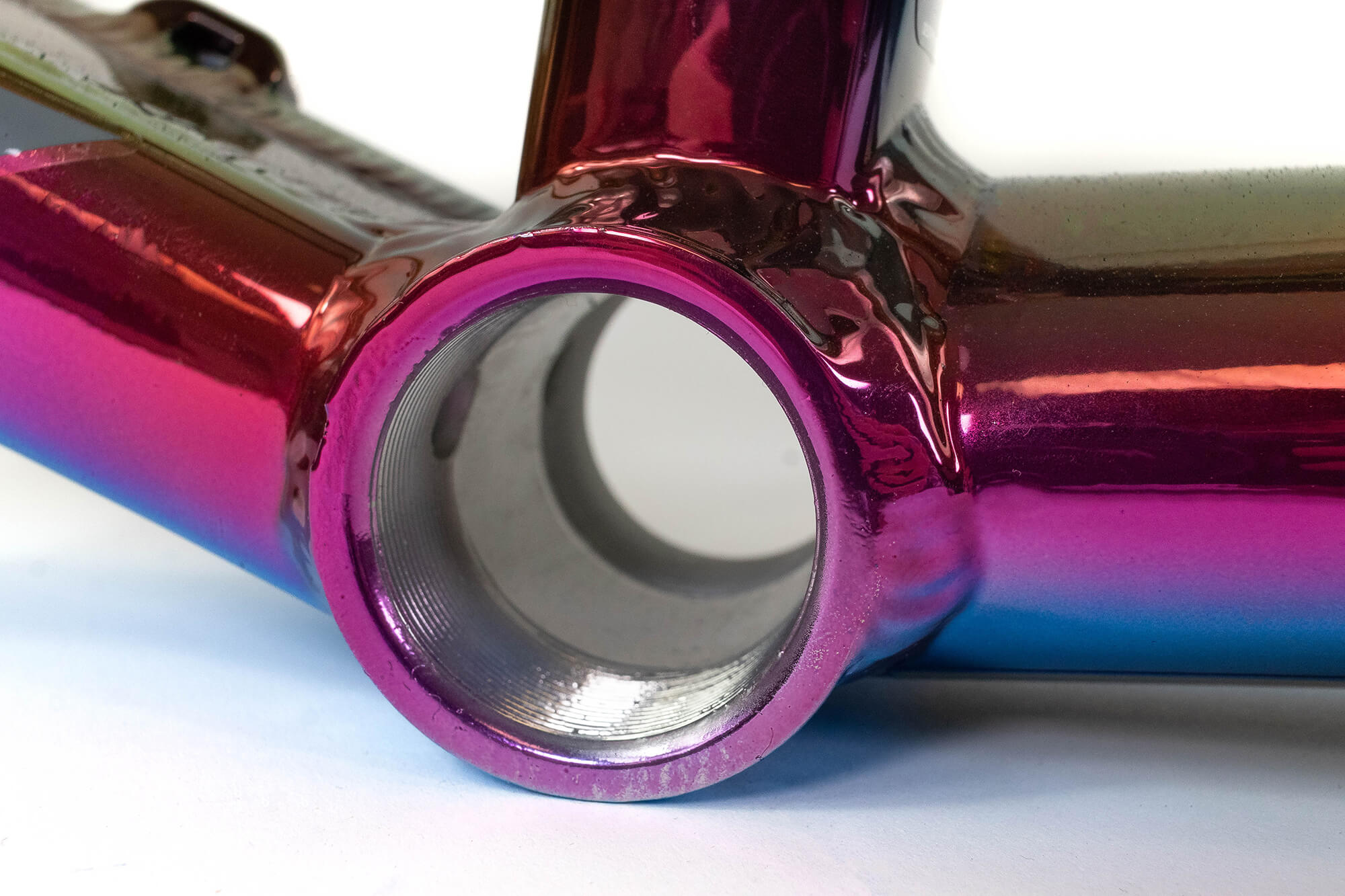 The Vision RSX will be available in sizes from Expert XL all the way up to Pro XXXL, and if you insist you could also get one for your 24" wheels. As well as this OM Fing G stunningly slick Jet Fuel finish, Supercross will offer Gold, Blue, Gun Metal, Black, Pink, Red, Purple, Grey, and mirror polished at launch, all anodized to save weight … it's all about the details.
Speaking of weight, those dropouts are hollow (see images below), Supercross BMX tell us they are lighter that the standard type of CNC'ed alloy dropouts we're all accustomed too. We can't wait to see this thing in person …