Urban Race Parts (URP) | Moto V.1
Prototype Race Frame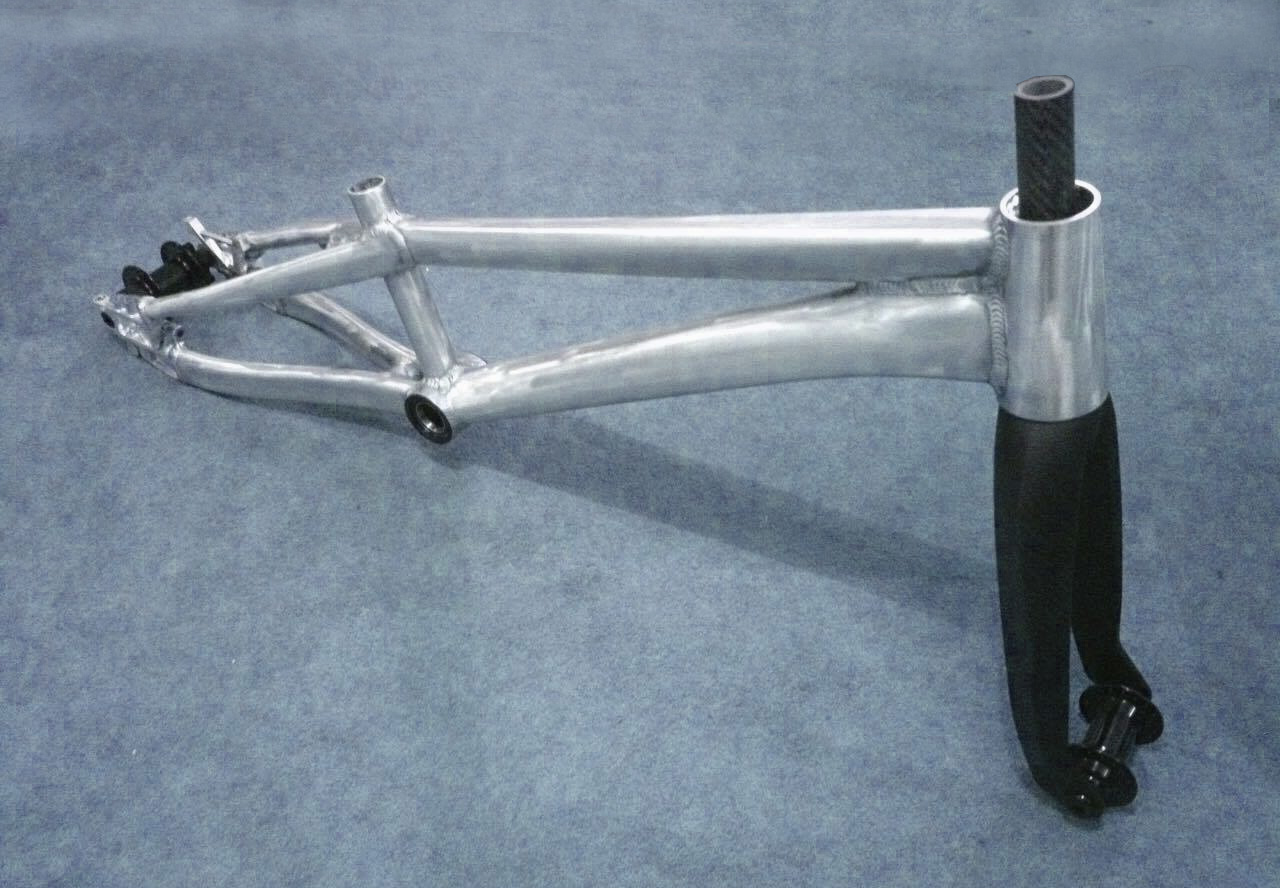 There have been quite a few new and interesting frames hitting the market recently but the Moto V.1 in development from UK company Urban Race Parts (URP) has to be one of the most innovative we've ever seen. 14 months in the making and the prototypes have landed!
Up front the frame is built to run a 1 1/8″ – 1.5″ Tapered headset  but can also run 'angled headsets' so that you can adjust your fork angle to your liking … you want a faster front end for a specific track … no problem!
The power is going to come from a 'PF30' bottom bracket ' for maximum compatibility', we should probably expect to see a lot more frames utilitising this option in the future.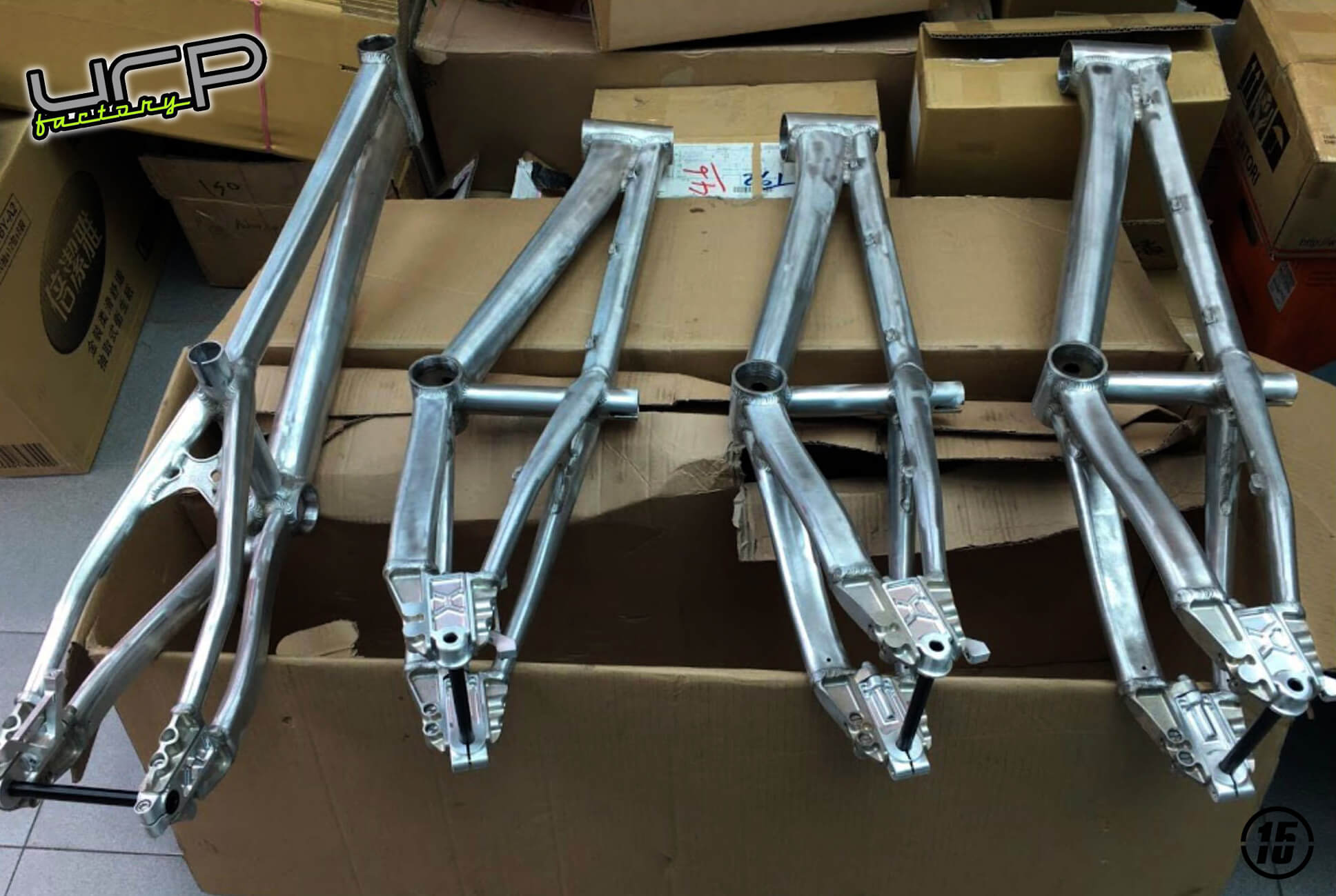 But it's at the rear end where it really gets interesting. A three part system, called the 'Möbius dropout system', allows the frame to run all existing axel sizes (3/8″ / 10mm bolt & 12/15/20mm through axle).  The 'Möbius dropout system' also offers a different approach should you want to run a carbon belt drive, the three part system negates the need to split one of the frames rear stays. And depending on your point of view, the icing on the cake may well be that it can run disc brakes right out of the box (140mm mount).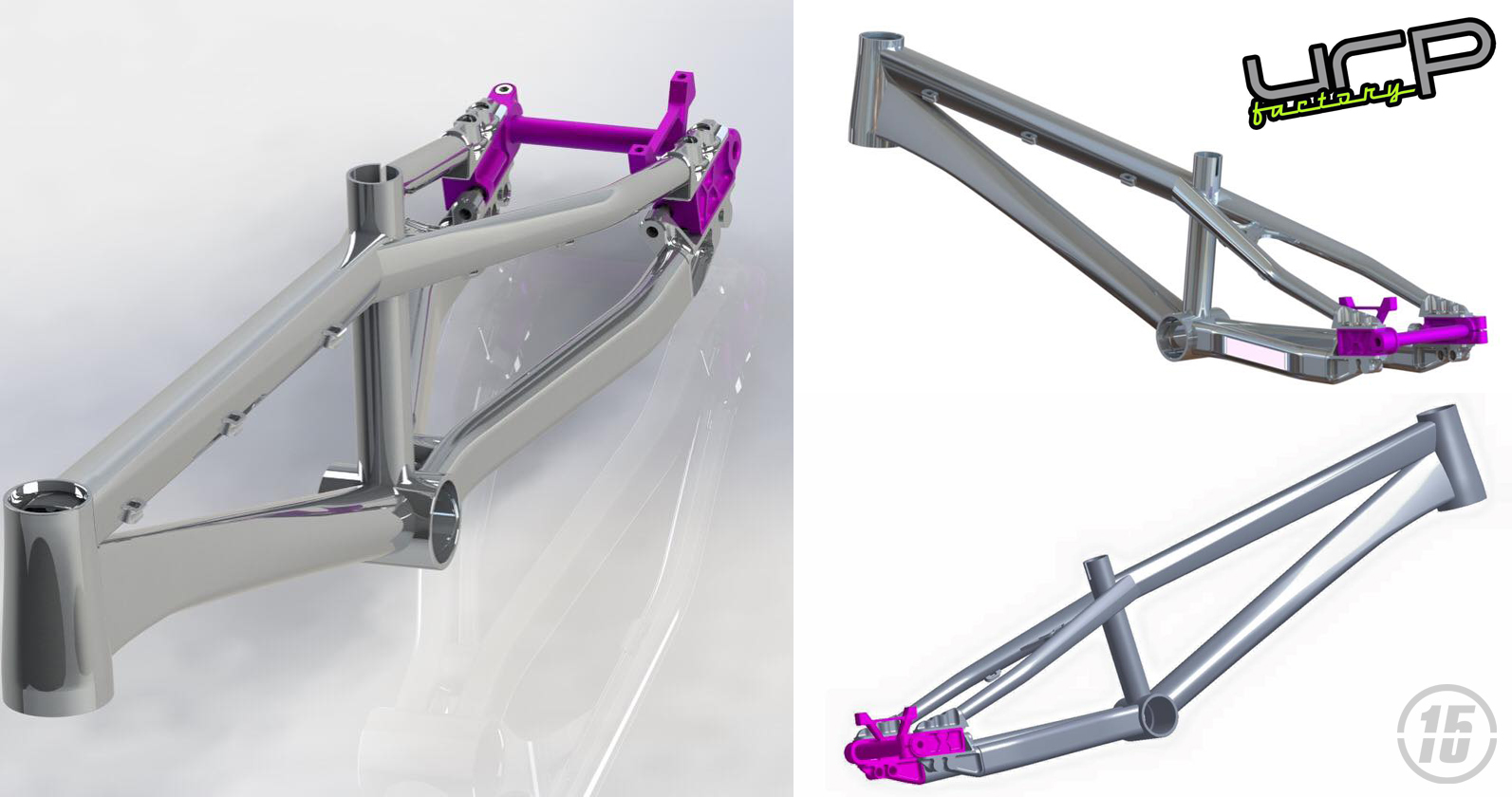 Prototypes are, as we type, winging their way from the factory back to URP HQ, so you can expect to see a rolling version of the Moto V.1 very soon.
No details on price yet but you can expect it to be at the higher end of the market.