Speedline Elite Hollow Carbon Cranks
October 2023
Photos Fifteen BMX
Speedline Elite Hollow Carbon Cranks
October 2023
Photos Fifteen BMX
​
We've recently gotten our hands on a production set of the extremely slick Speedline Elite Hollow Carbon Cranks, and we've fallen in love … all over again! For the last year (see here) we have been using a pre-production sample of the cranks and have had zero issues … they've been flawless. The only differences we can see with the production set is a graphical change on the rear of the cranks and an upgrade in the product finish … not that the finish of our pre-production set was an issue.
​The cranks are designed and built for a fully formed human, no weight limits, just weight savings. Compared to the most popular alloy crank set you are saving more than 200 grams. That's a significant saving, a saving you can feel! They also feel stiffer. Obviously, 'feel' is personal, but we're confident in saying the 'feel is real'.
The Speedline Elite Hollow Carbon Cranks come with everything needed to get rolling, the carbon cranks and four bolt spider, pedal washers, an oversized 30mm spindle, a Euro bottom bracket, a bottom bracket tool, a quality allen key, and a crank removal tool … now all you need to do is get your hands on a polished CXP Racing (review here) chainring to dial up the blink level to 15!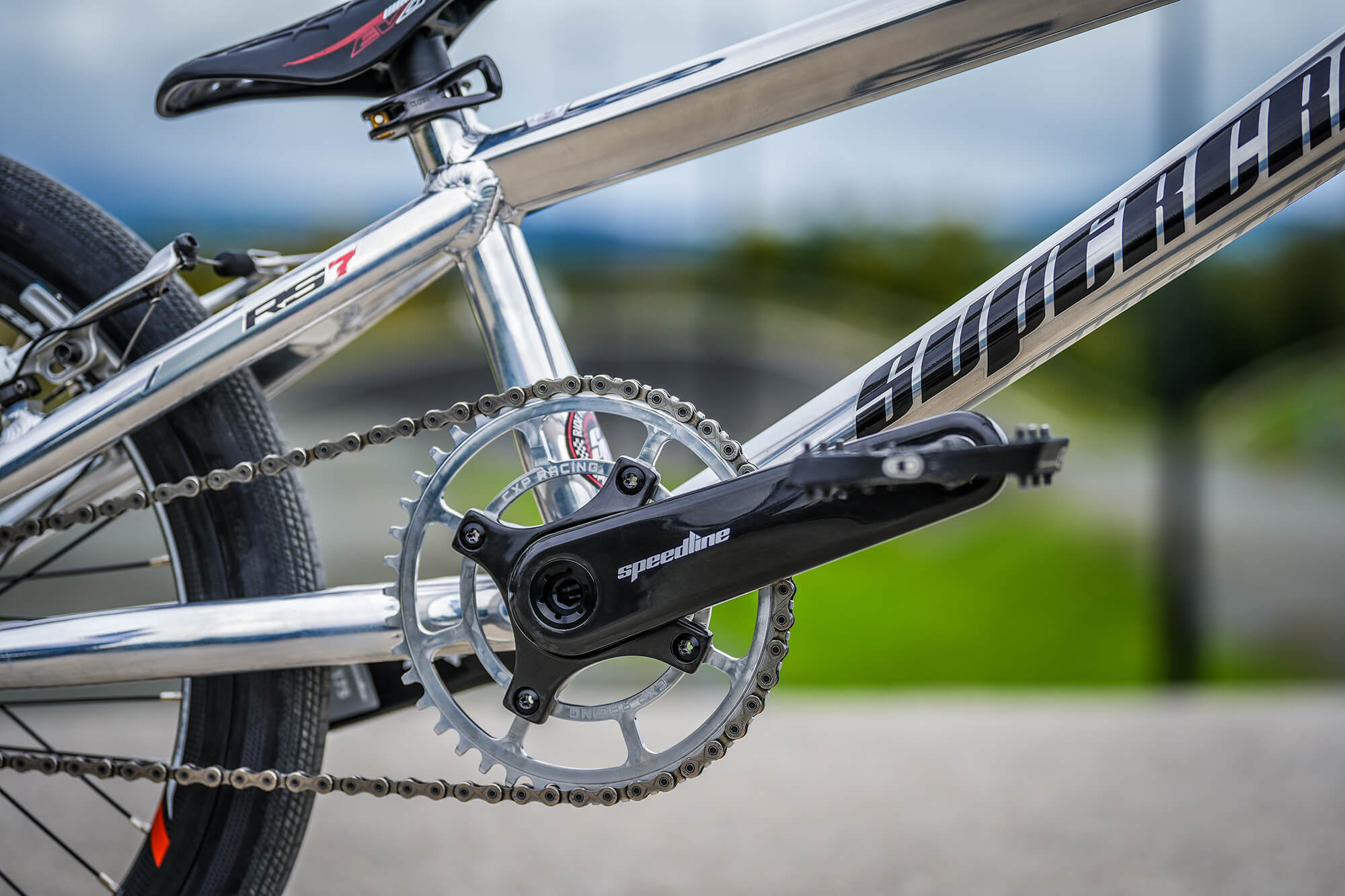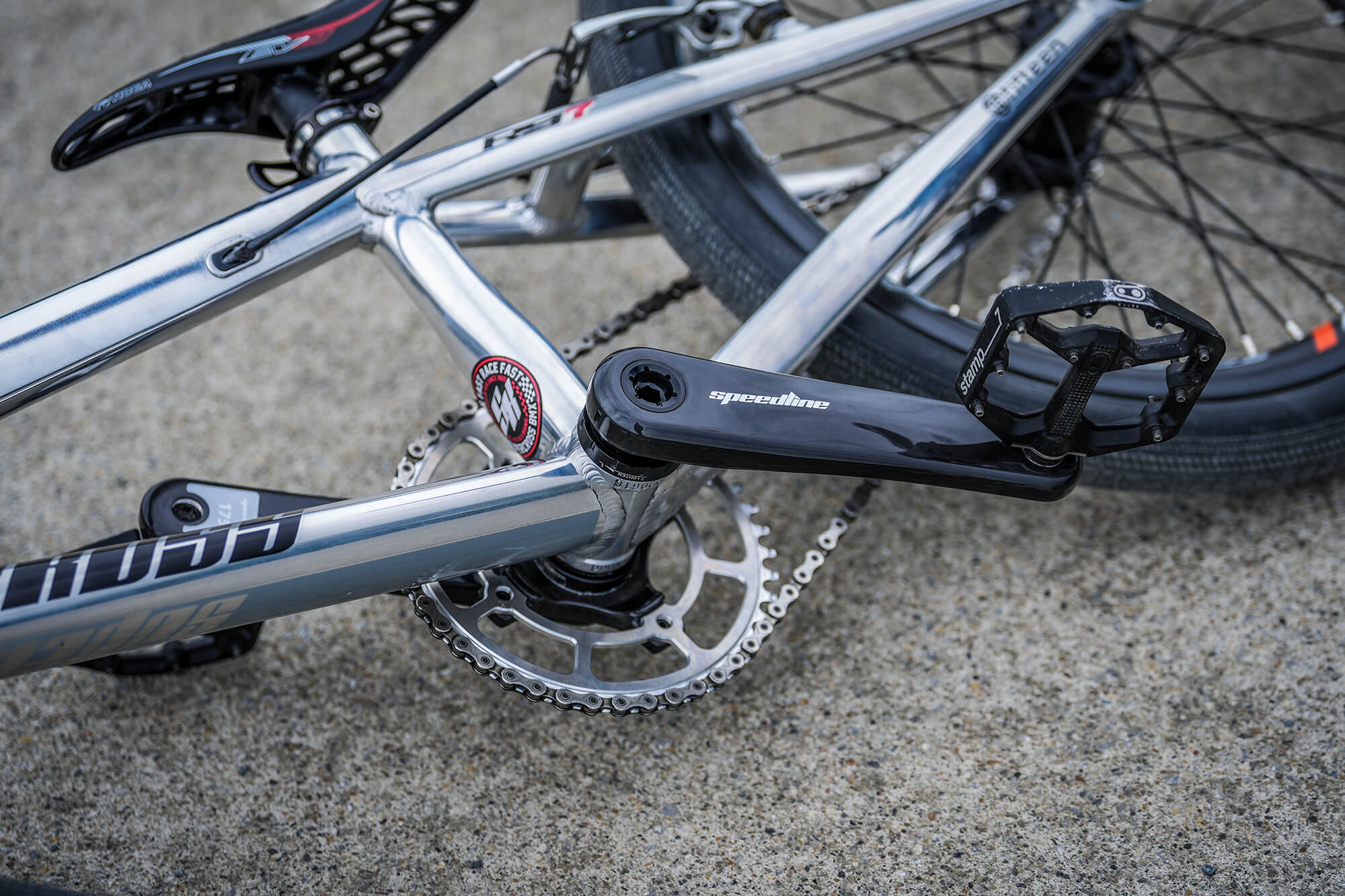 Given everything that comes in the kit, set up is straightforward. Everything went together with ease for both our pre, and production sets, make sure you have BB spacers on hand to diall in that chain line. The included EB30 bottom bracket is light and smooth, we guess you could upgrade to ceramic, to go with the carbon, but again we've no issues with the included one.
The cranks are hand laid with Torray Nano Alloy Carbon and to quote Speedline Parts, they are then 'high compaction moulded to form the lightest and stiffest crank structure on the market. Add in the oversized 30mm Spindle, and you have the best power transfer possible! Its Carbon Fiber spider features special layers of carbon titanium composites along with its 7075 aluminium insert to maximize power transfer and minimize weight'.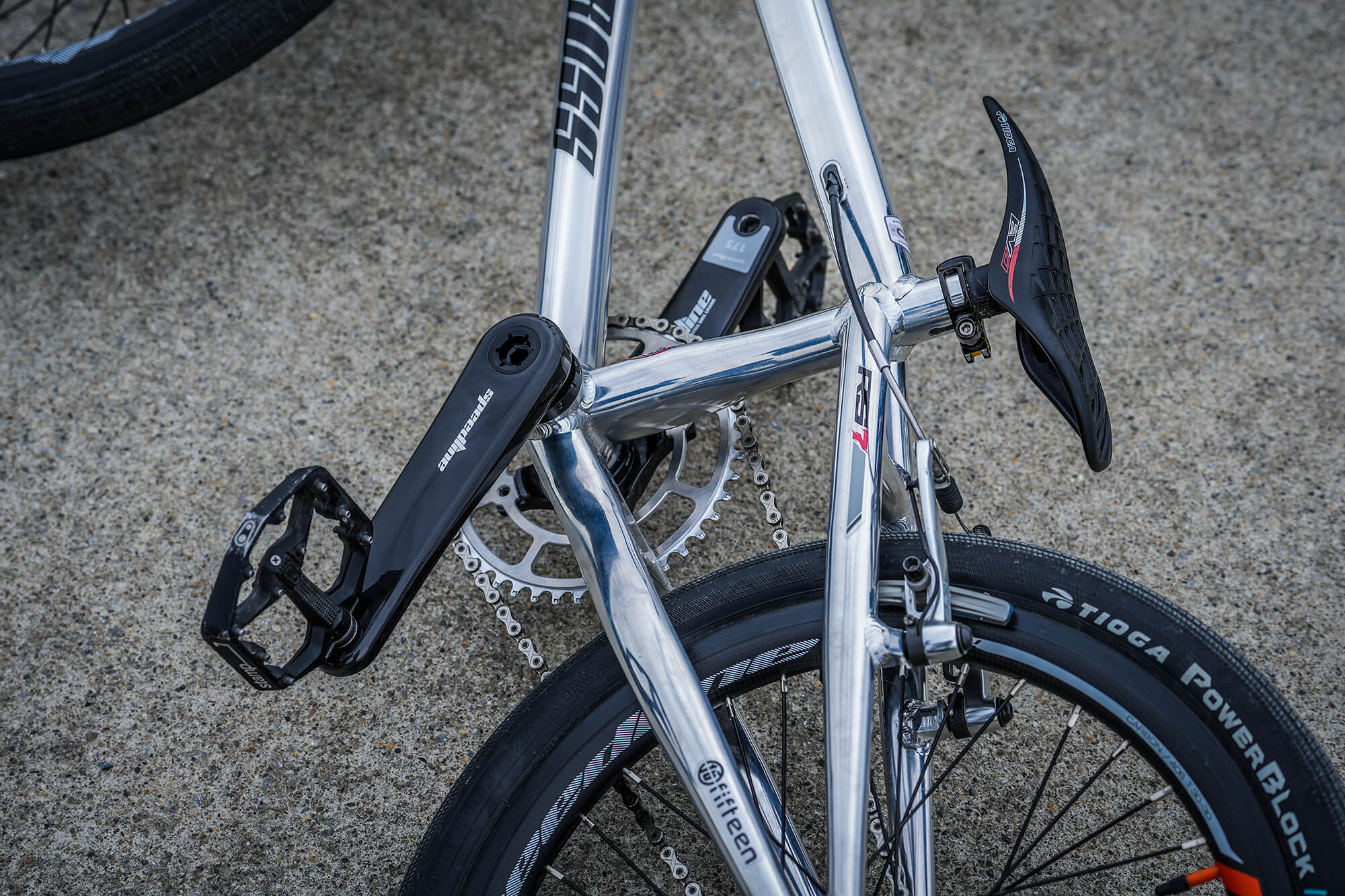 The Speedline Elite Hollow Carbon Cranks are available in 165mm, 170mm, 175mm and 180mm sizes and come in any colour once it's gloss or matt black. We wouldn't be surprized if Speedline offer sporadic colour options in the future. We should also note that Speedline Parts have just released a Mini version, and while we've not laid our hands on them, we have no reason to suspect any quality or performance differences to their big brother.
As you'd expect, the Speedline Elite Hollow Carbon Cranks are not cheap. The come in at a whopping €699.95 … but if you are looking for the cutting edge of crank technology in BMX, then this is it. Stiffer, lighter, and cooler … with no rider weight limit, a gamechanger …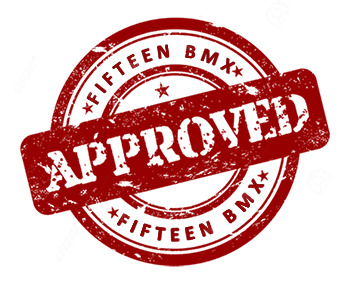 If you have BMX product and you're interested in a 'Fifteen BMX' fair and honest review please email us at info@15.ie … BMX since the 80's with 25 years of real-world product design experience!
To advertise on Fifteen Email advertise@15.ie
Subscribe to Fifteen BMX HERE