Coffee Chatter on Fifteen | Episodes 41+
Coffee Chatter on Fifteen | Episodes 41+ 
Sit back, relax, grab a coffee and listen to Canada's Tory Nyhaug and James Palmer catching up with the worlds fastest BMX racers on their 'Coffee Chatter' podcast … now officially on Fifteen BMX!
Episodes 41 and above are available below …
Listen to Episodes 1-20 HERE
Listen to Episodes 21-40 HERE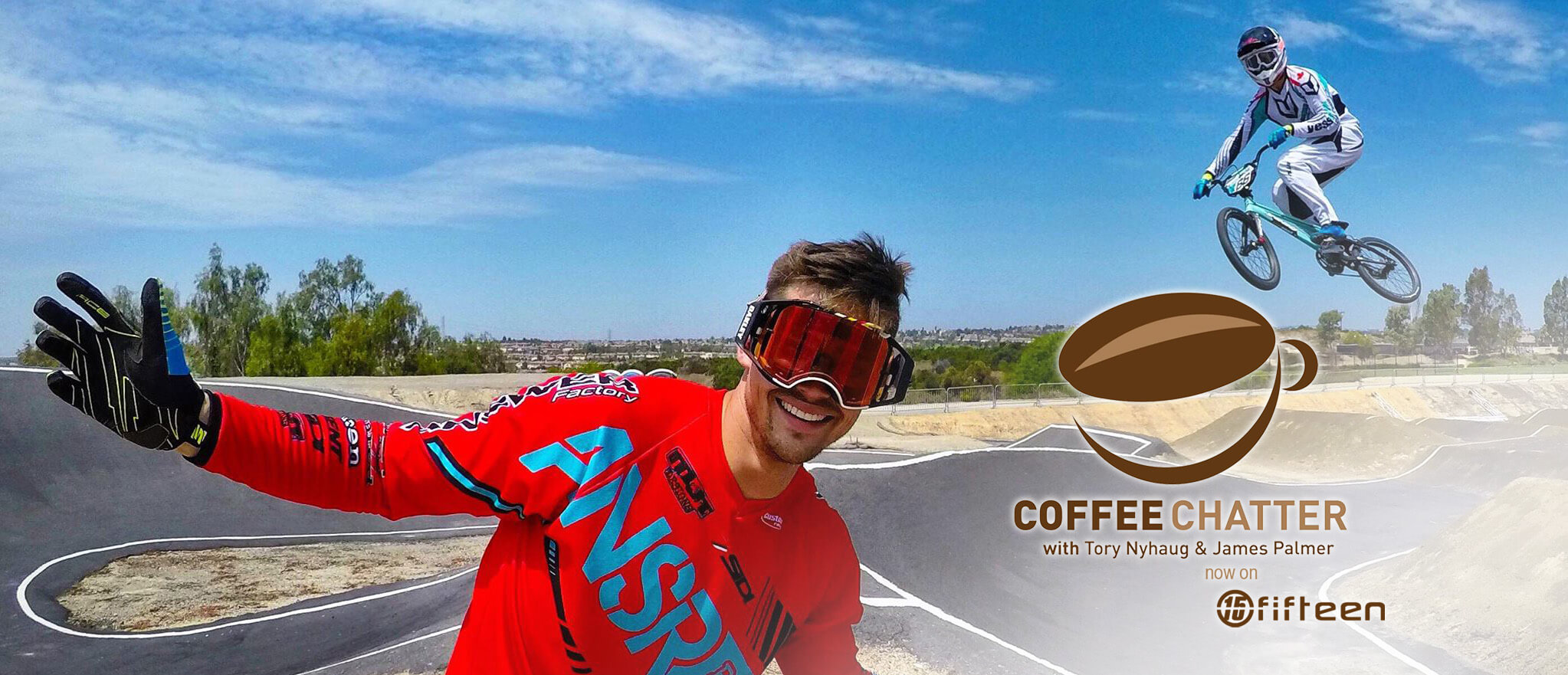 Episode 43:  2020 UCI World Cup Recap | Bathurst
James and Tory chat about their experiences in Australia then recap everything that happened this past weekend in Bathurst, their opinion on the situation, how it was handled and about racing being cancelled. They then have UCI Technical delegate Luke Madill on to discuss the UCI's decisions this past weekend and how everything unfolded.  This chat with Luke is a great insight to how things get decided at BMX races by the UCI.
Episode 42:  2020 UCI World Cup Recap | Shepparton
James and Tory are joind by Rich Eames, the BMX Commertator, to chat World Cup #1 in Shepparton! They get Eddy Clerte on the phone and discuss the controversy between himself and James … both sides of the story. They also recap World Cup #1 and talk about the racing, the track, and their own experiences like Tory blowing his back out in the hotel gym Sunday morning, enjoy!
Episode 41:  World Cup Season
James and Tory chat about the World Cup season and season opener, Tory's dream golf match he played today with a couple celebrities, James' prep for the upcoming season, and then they get into talking about who's going to be going fast, picks, dark horses, and show favourite Sylvain Andre stops in to chat Women's racing and some random stuff.